Whether you are traveling solo or with a group, it's inevitable that you will be keeping in contact with home, or loved ones.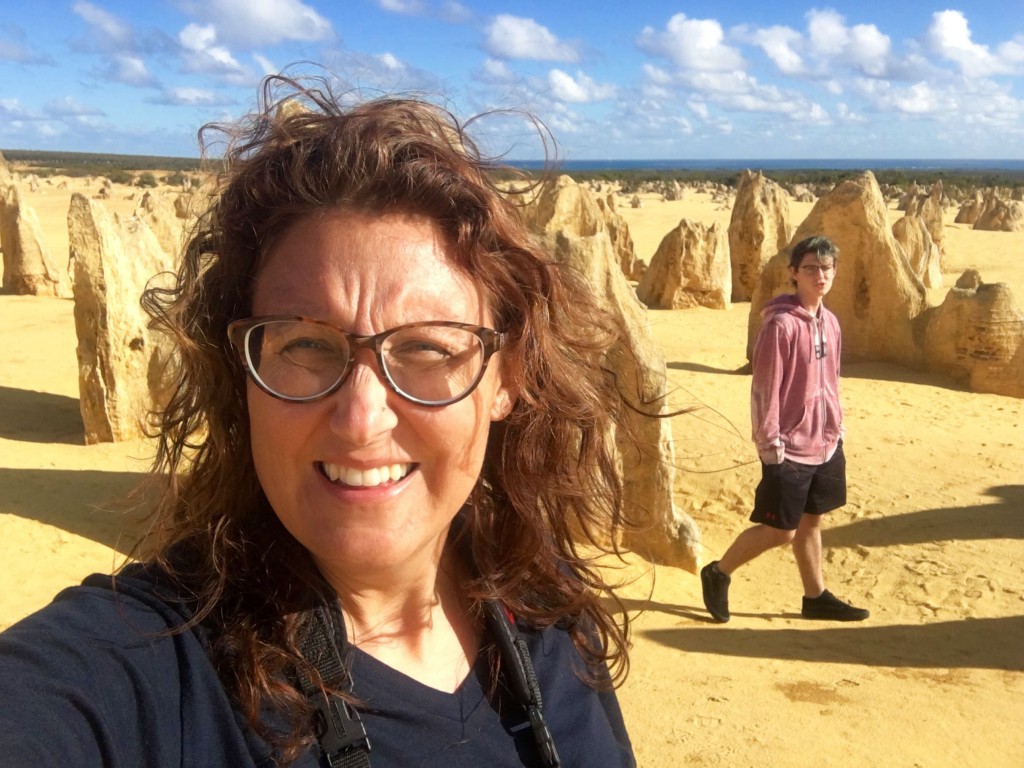 The Pinnacles Desert, Western Australia
Almost everyone who travels has a smart phone of some sort…and there is always SOMEWHERE where there is some free wifi. This is by far the easiest and cheapest way to do it. I find a simple photo or two with where I am and what I'm doing satisfies everyone from my worrisome mother 😉 to my traveling buddies across the globe.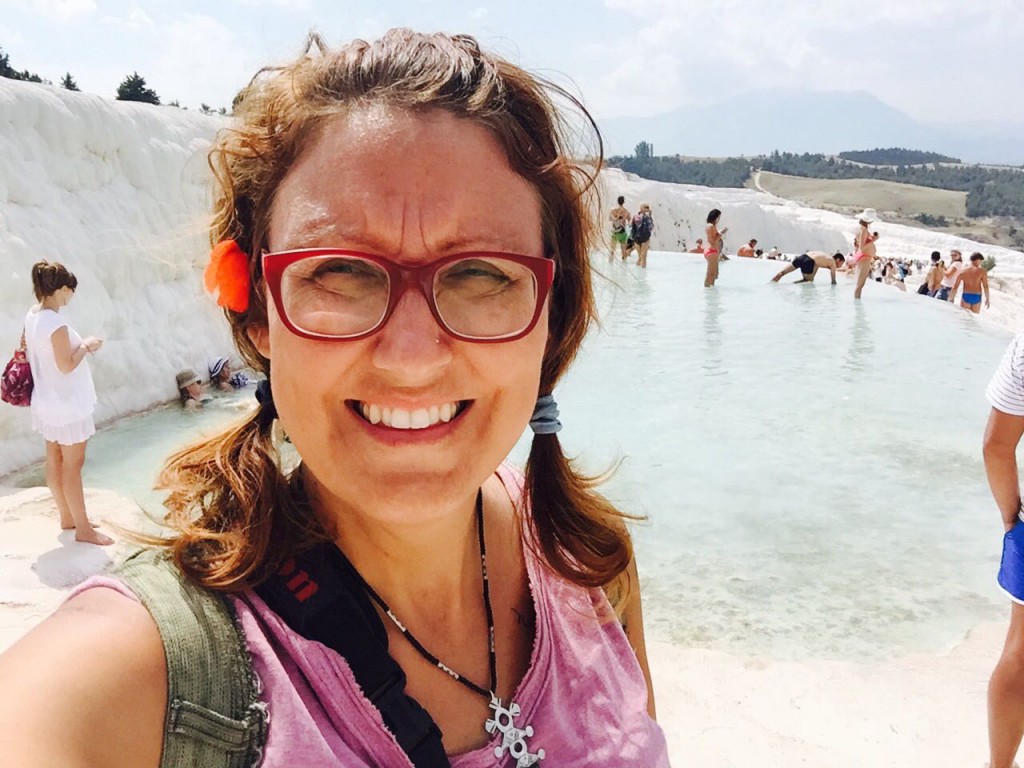 Pamukkale, Denizli, Turkey
ALWAYS REMEMBER WHEN YOU TRAVEL ABROAD: if you do not have a data roaming plan of any sort with your current plan from home, make sure your phones turned OFF of roaming or you will get a huge data bill that will make you sick to your stomach.
If you DO have a plan, then connecting anywhere there is 3G is a breeze.
Another way to stay connected is to buy a local SIM card with some prepaid minutes or GB of data. Every country is a little different but if you have an unlocked phone, this is a great way.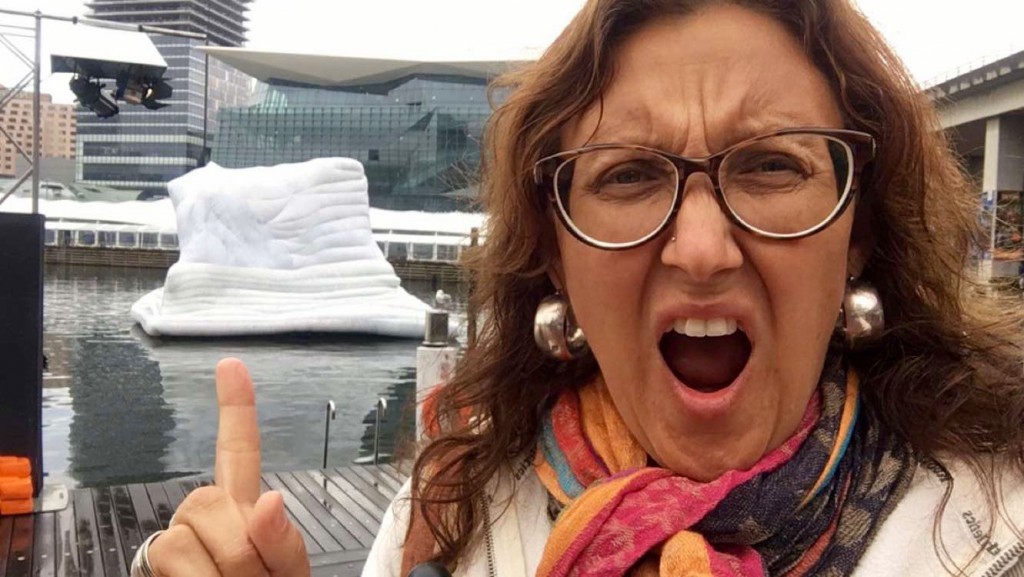 Sydney, Australia
An easy way to post online is through Facebook with random updates and photos posted through the app on my phone. Another way I stay connected is through Instagram, where I actually push my posts to my Facebook so I only have to do ONE update – time saver and not everyone in my networks is on Instagram and not everyone is on Facebook so this covers a great portion of my relationships.
This is my sure way to stay connected with people while away…and so far it seemingly works well. 🙂
What are some ways YOU stay connected while traveling? Leave a comment below and let me know!
xxtracey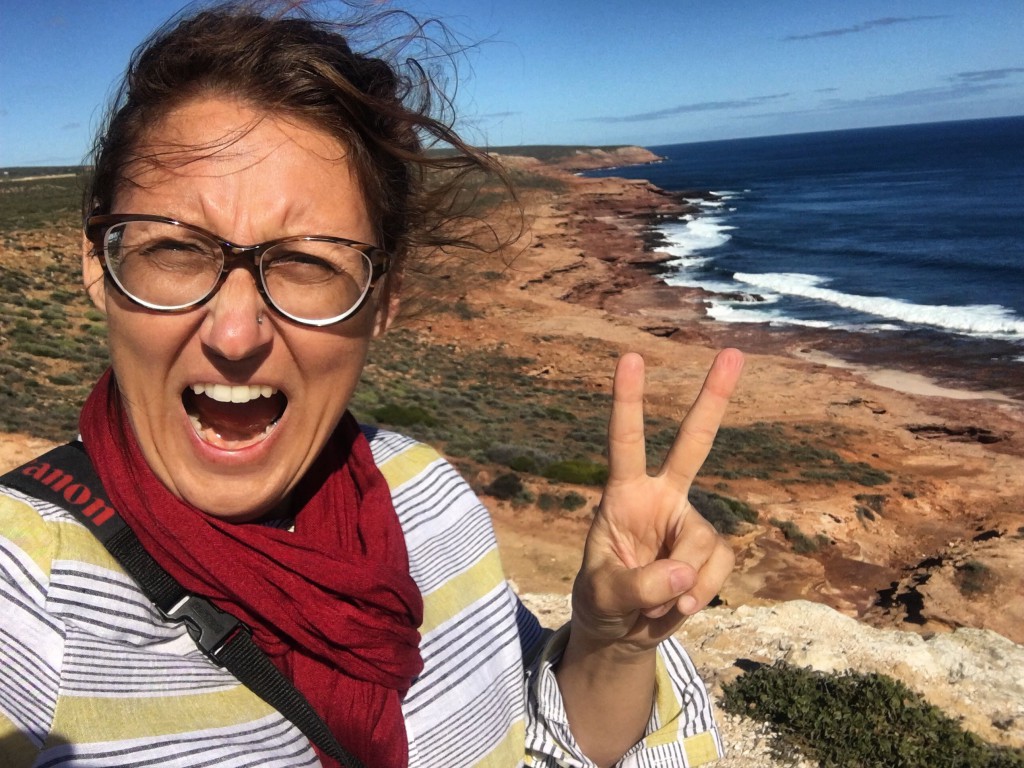 Red Bluff, Kalbarri, Western Australia
————-
For More info on this years great Travel Experiences & RoadTrips to Morocco, Turkey, Italy, Portugal and Spain, check out our website here!
Make sure you sign up for our Travel Newsletter – It's about once or twice a month and keeps you up to date on the latest at Follow Your Heart Travel Experiences. You can sign up HERE.
Social Share