Inspiration.
We all need it. How we get it varies. When it comes to travel, I get inspired by following the photos of some of my favorite "instagrammers".
Instagram is one of my favorite social media tools – you can see the many awesome places around the world that wonderful photographers visit. And as a photographer, I love that! And can then envision travels for myself and my guests!
I have compiled a few of my favorites: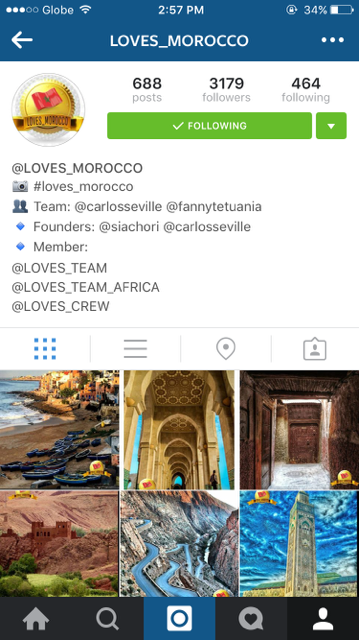 I love Morocco since I first visited last May with my FYH Travel Experience group there. Its diverse colors, people, landscapes and cultures make your visual and experiential appetite "full"! @loves_morocco has a team that curates amazing images taken all over Morocco.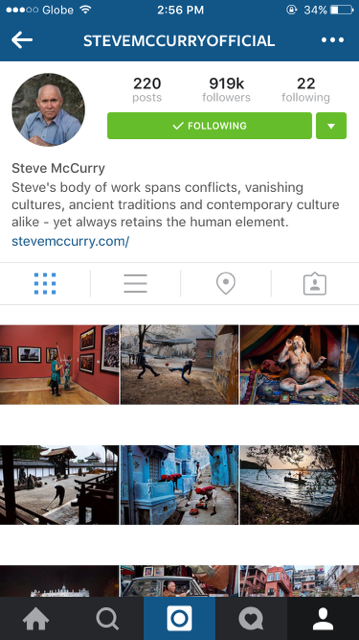 Steve McCurry – one of my all-time favorite photographers. His incredible way he captures life and culture in his images is absolutely amazing. The feed of @stevemccurryofficial never fails to inspire intrigue of the world around me.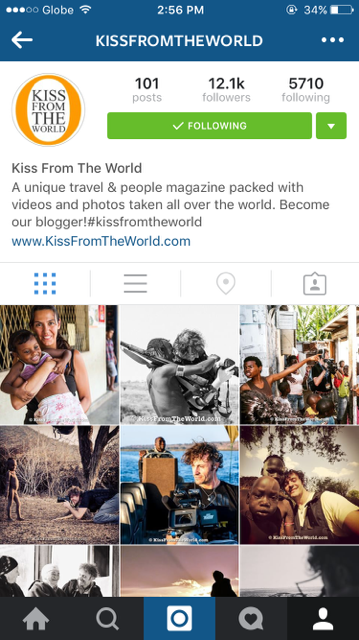 This feed is full of photos from around the world, of really people and travel. Definitely a cool feed to follow. @kissfromtheworld
@Traveltall's feed is super interesting – a guy who quit his job and learned to shoot photos/video and write and made a journey about it that you can witness through his feel. Very cool.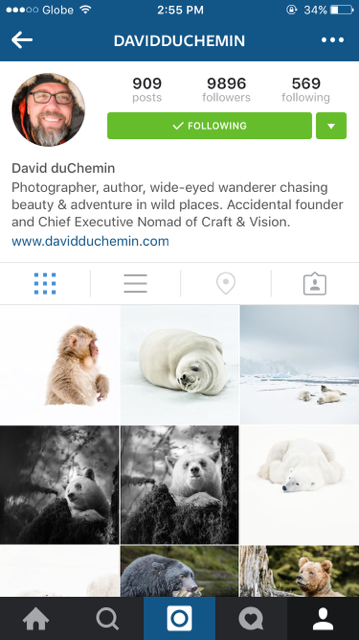 I have been a follower of @davidduchemin's work for years – before Instagram days. A fellow Vancouverite, David's amazing photography that takes him all over the world is inspiring on so many levels – as a photographer, traveler, and do-gooder. He has a almost weekly YouTube channel on so many different aspects of photography. Definitely awesome.
Another Nat Geo photographer I really enjoy is @paleyphoto. His feed is constantly telling unique stories of his travels…something I love a lot.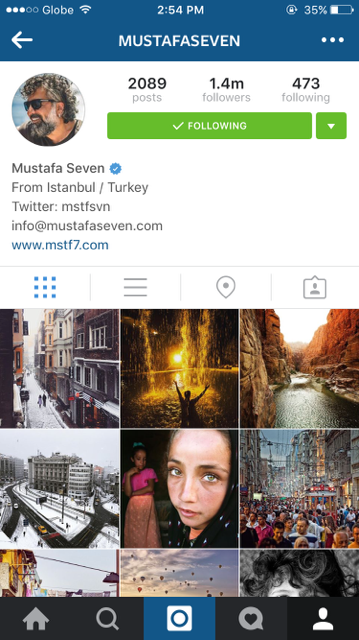 When I first went to Turkey in 2011 for Lonely Planet Philippines Magazine, I researched about Turkish photographers. I have since become a lover of @mustafaseven's work immensely! My beloved Turkey can always be found in some many vivid images on his feed. A must for anyone who loves the Anatolia region. 🙂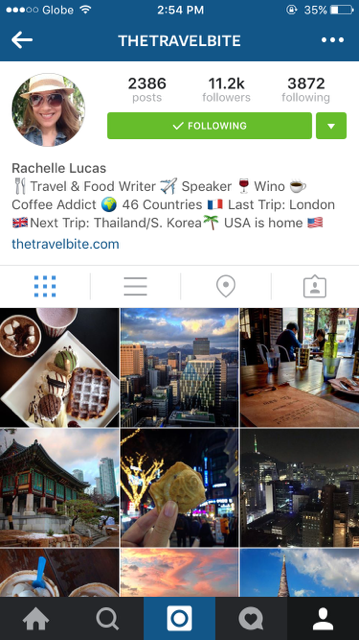 The travels of Rachelle can be found on her IG feed, @thetravelbite. Her culinary shots from all over the world make you hungry for travel on multiple levels! She has a cool newsletter too.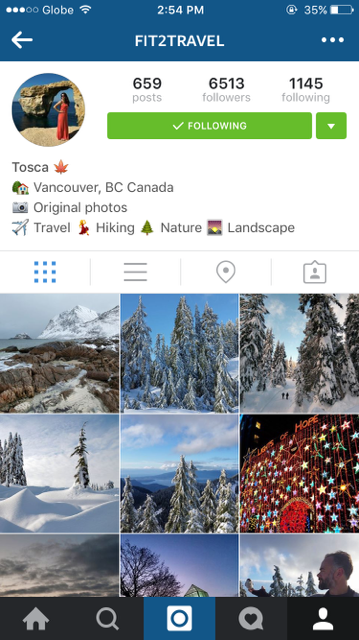 I love @fit2travel's feed – not only is Tosca an amazing photographer but she is also a Vancouverite like myself. 🙂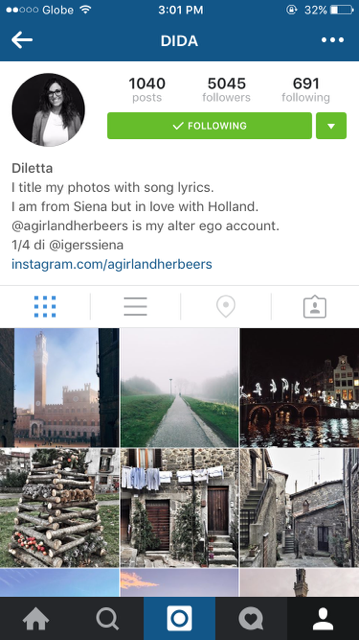 I have been following @dida's feed for years before I started my travel feed. Her perspective and love for her homeland, Italy, make her feed so enjoyable!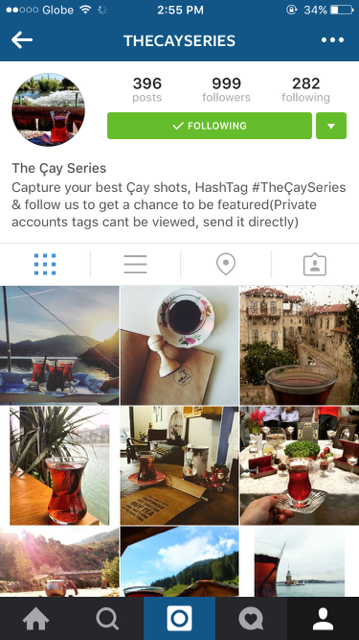 Another Turkish IG account – @thecayseries with one of my most favorite things about Turkey – tea or cay. It's such a fun feed and definitely creative to see all the perspectives of cay!
And a few magazines and non-personal accounts I like to follow: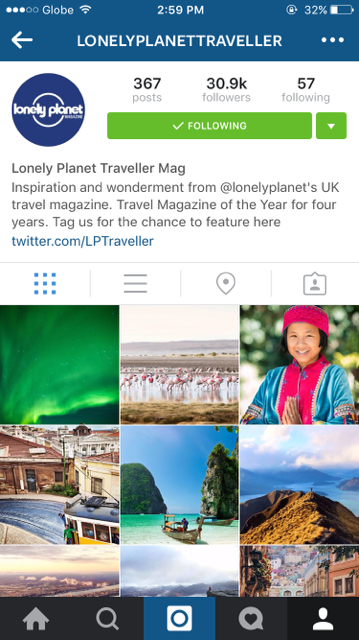 @lonelyplanettraveller makes for a colorful feed on all fronts!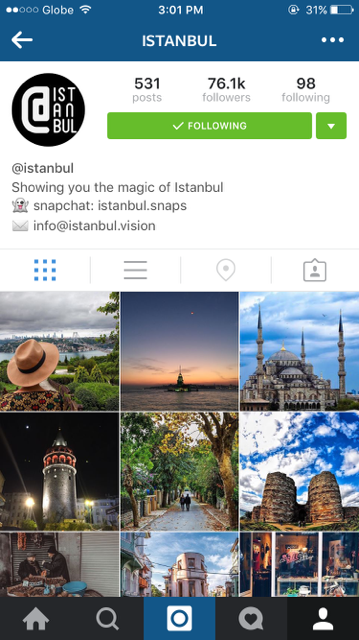 Another Turkish IG account I love, of one of my favorite cities in the world – @Istanbul. I know when I cruise this feed, I will feel like I'm back in this beloved city. 🙂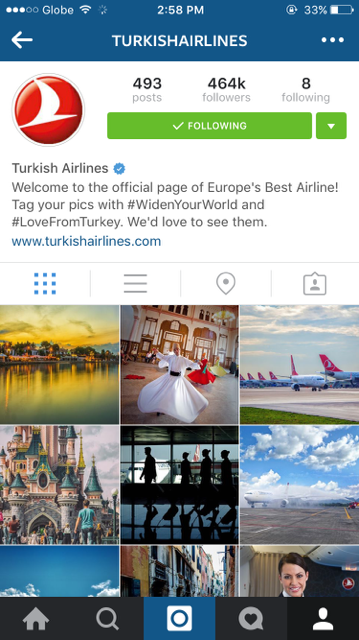 @turkishairlines as well, gives me a wonderful taste of one of my most favorite countries to visit!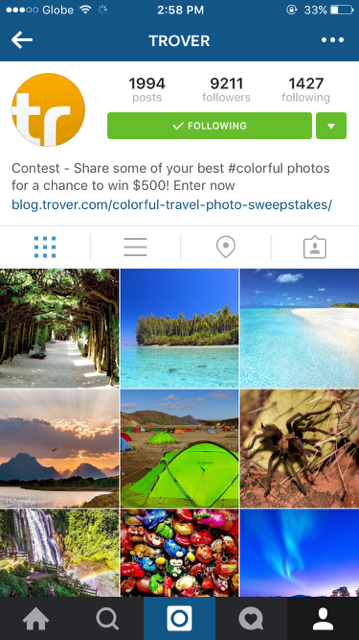 @Trover is a cool account – they have a website where travelers can make an account and share their travel photos with other travelers. Super fun! And super inspirational! Their IG account showcases so many users photos – gorgeous!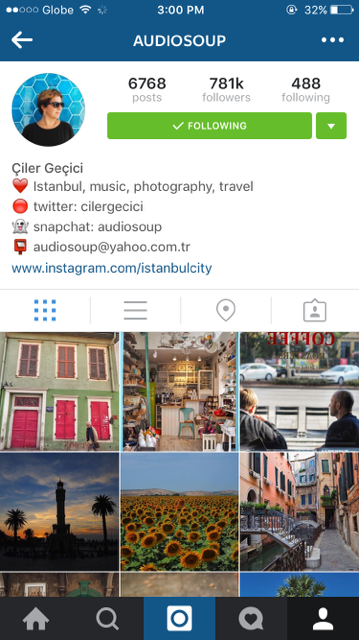 Another Istanbul photographer and inspiration – @audiosoup – she captures Istanbul and Turkey in so many beautiful ways that makes me keep wanting to go back for more and more!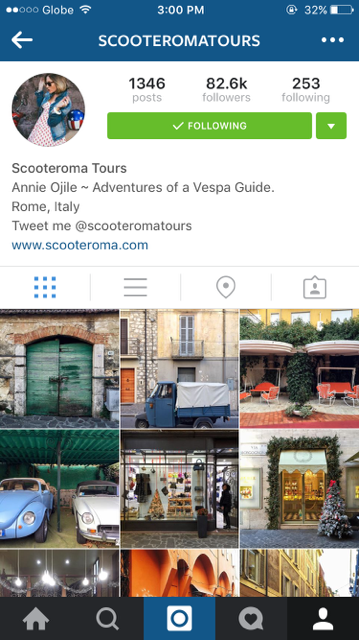 Vespas and Italy as seen through the lens of @scooteromatours = perfection. Both are some of my favorite things in the world – captured in one feed. Love, love, love!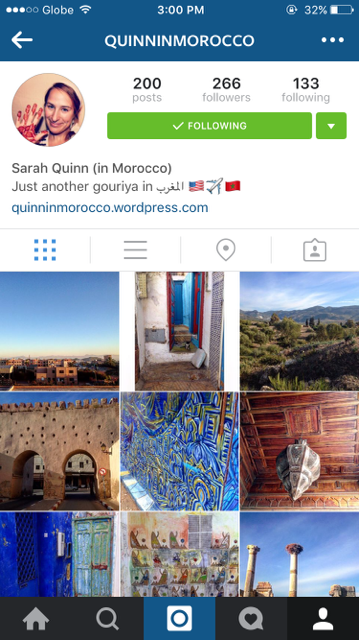 A new feed of this last year that I follow – @quinninmorocco. Since my new found love for all things Moroccan last December 2014, Quinn's feed gives me a wonderful, colorful taste of real life Morocco. Love it!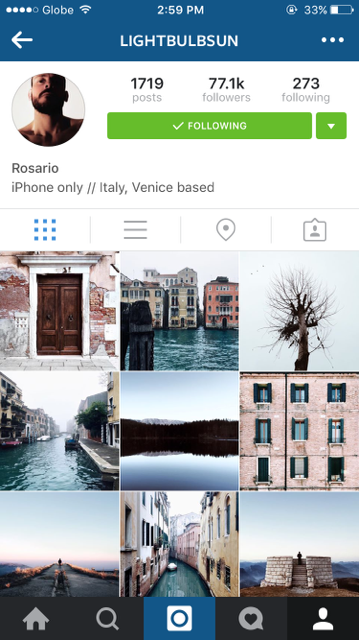 Another IG account I have been following for years before I started my travel account – All things Italy – @lightbulbsun. This Venice based photographer makes me long for my "soul place" all the more. Super gorgeous images.
I could definitely list more and more!
If you are not on Instagram, hop on and make an account – it's fun! All our travels are on there too at @traceyheppnertravels – so be sure to follow!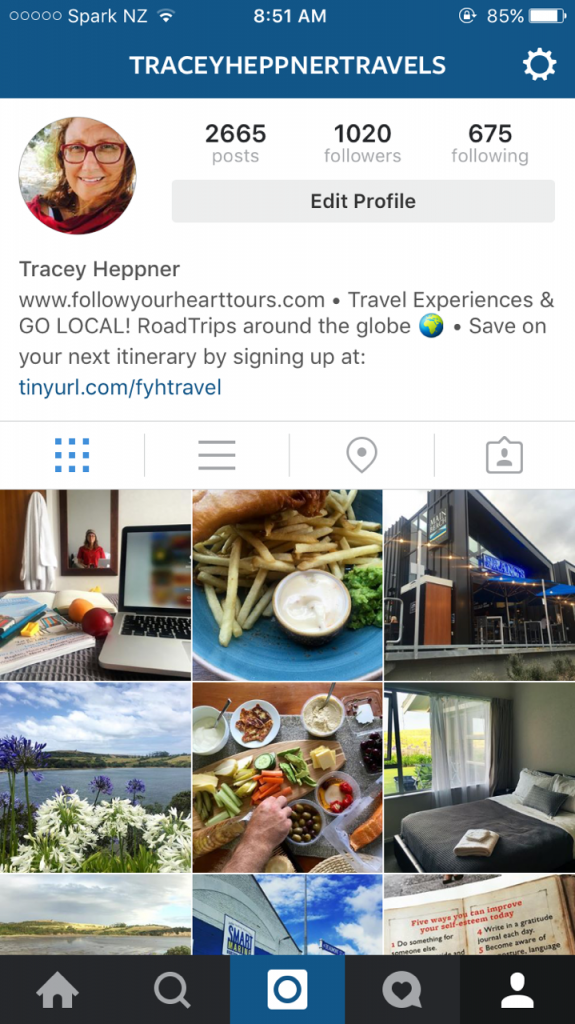 xxtracey
 – – – – – – – – – – – – –
Make sure you are signed up for our TRAVEL NEWS UPDATES that are delivered to your inbox 1-2 times a month to keep you up on the latest here at Follow Your Heart Travel Experiences.
You can sign up HERE.
 – – – – – – – – – – – – –
Social Share