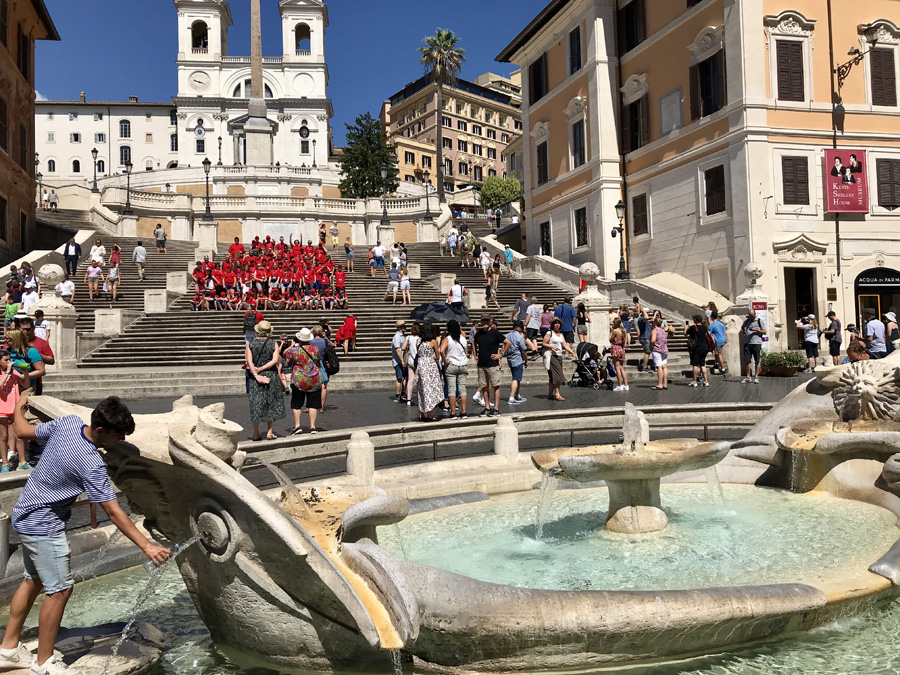 The Spanish Steps. Everyone puts them on their bucket list when visiting Rome. I had wanted to visit them my first time in Rome – but I had but an afternoon to see a few things so put it off. It wasn't until 9 years later did I finally see them with my daughter last summer.
The steps in Rome, Italy climb up the slope between the Piazza di Spagna at the bottom and Piazza Trinità dei Monti at the top.
During Christmas time a 19th-century manger is displayed on the first landing of the staircase. During Springtime, just before the anniversary of the foundation of Rome, April 21, part of the steps are covered by pots of azaleas, until early May. In modern times the Spanish Steps have included a small cut-flower market.
NOTE: The steps are not a place for eating lunch, being forbidden by Roman urban regulations, but they are usually crowded with people. You can actually get a €400 fine for sitting on the steps anymore!
You can see the Trinita dei Monti Church on top.
The 135 steps were built with French diplomat Étienne Gueffier's bequeathed funds of 20,000 scudi, in 1723–1725. One Italian Scudi today would be worth just over $15. Do the math 😉
The Piazza di Spagna at the base is the Early Baroque fountain called  Fontana della Baraccia ("Fountain of the longboat"), built in 1627–29.
It is ALWAYS packed with people coming, going, being, sitting, standing. It's a main square indeed!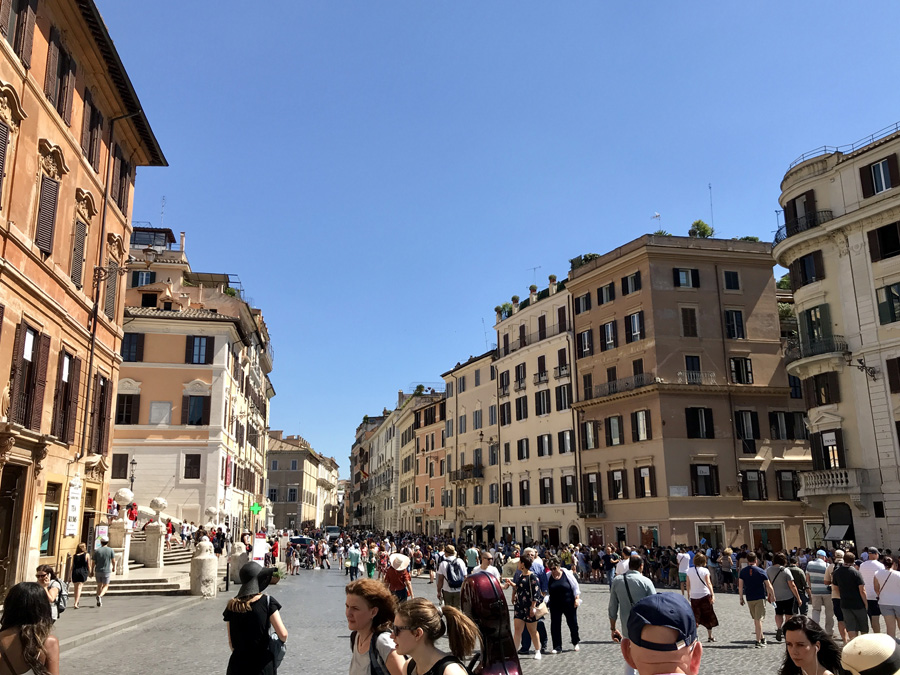 It was worth the visit indeed. Next time I will do a bit more wandering the area for sure, and not be rushed.
Anywhere you are in Rome, though, it's stunning.
Social Share