Housed in the Dar Menebhi Palace former residence of Mehdi Mnebhi, a former Defence Minister of Abdelaziz of Morocco, the palace dates from the end of the nineteenth century, and is a great example of classical Andalusian architecture. The museum covers archeaology, ethnography, history, and art.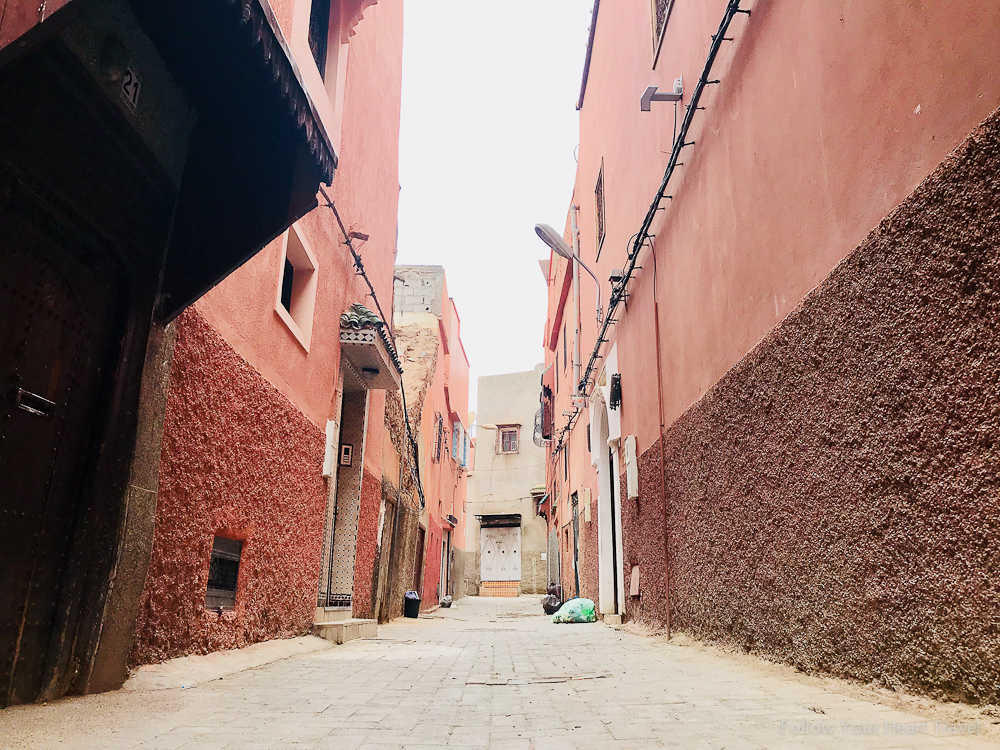 When I am in Marrakech before my small groups arrive, I try and see and do local things to then recommend to my guests to do on their freetime when they are in Marrakech for a few days.
The lavish Andalusian-style inner courtyard is a highlight (you can't miss the magnificent lamp!), with carved cedar wood, colourful tiles, stained-glass windows, ornamental pillars, a large chandelier, and painted doorways.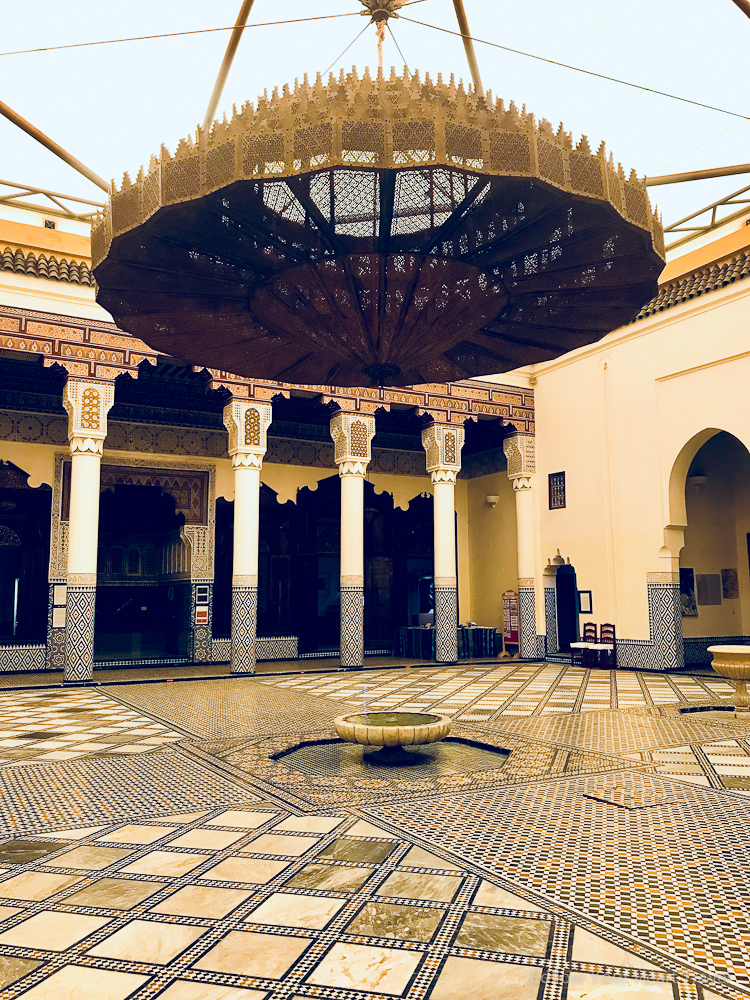 Truly, it is absolutely breathtaking.
The rooms around the traditional courtyard house the museum's collection, made up mainly of weapons, pottery and other traditional Moroccan objects.
An array of artwork and artefacts are found in these various rooms, with pieces from the present time as well as the past.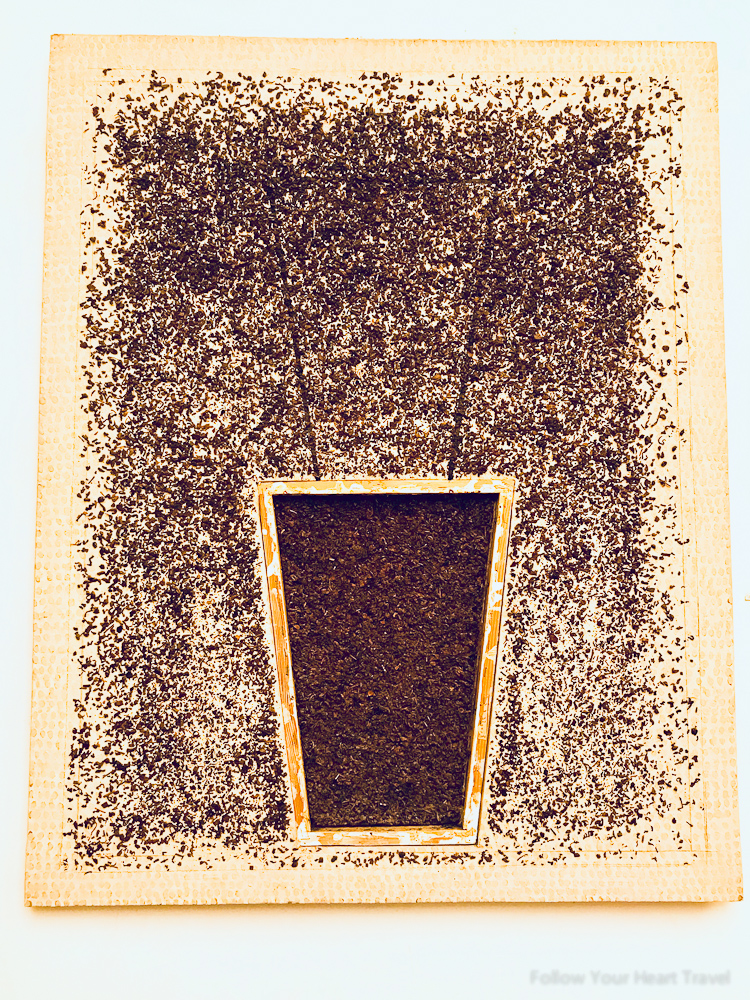 The museum holds exhibits of both modern and traditional Moroccan art together with fine examples of historical books, coins and pottery of Berber, calligraphy, old gravestones, paintings, clothing and historic documents of Moroccan Jewish and Islamic cultures.
I tried to photograph as much as I could so to document what I saw and share it. 🙂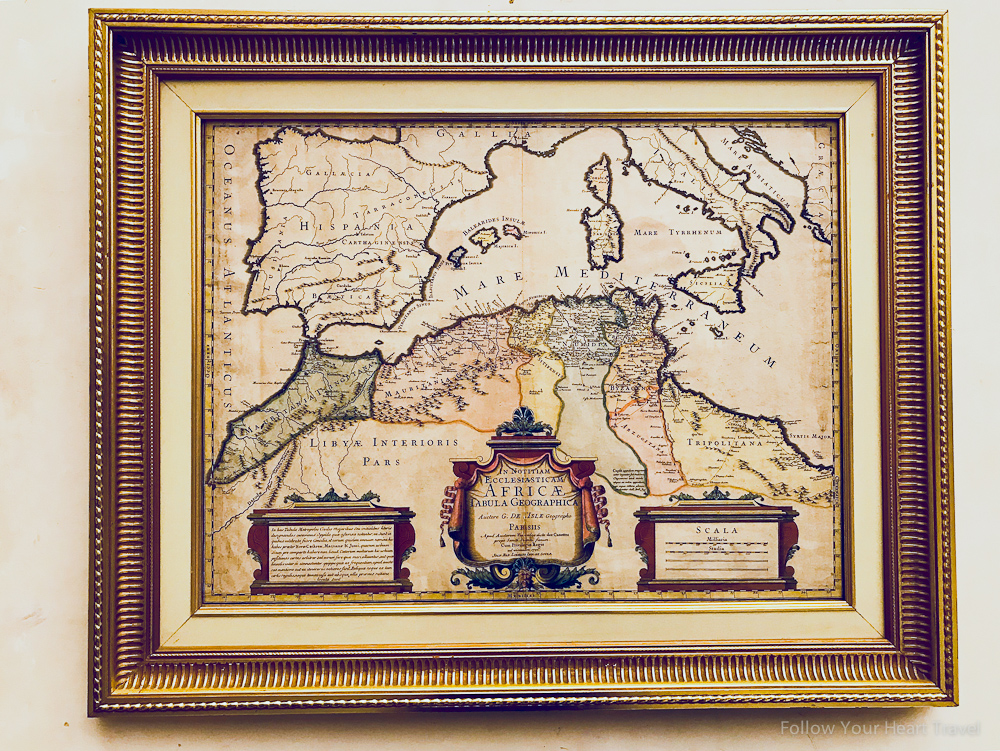 Visitors can also go to the palace's hammam and visit one of the temporary exhibitions that will be featured.
When I was there, I loved the paintings featured in there. They were absolutely stunning. So many colours and stories!
As far as I know, the museum is open every day from 9 am to 12 pm and 3 pm to 6 pm. General admission is around 70 dh now, I think. It is located very close to Ben Youssef Madrasa.
So yes, I definitely recommend this museum for all sorts of reasons on your next trip to Marrakech!
Social Share