This year we have an awesome year ahead with our scheduled Travel Experience itineraries –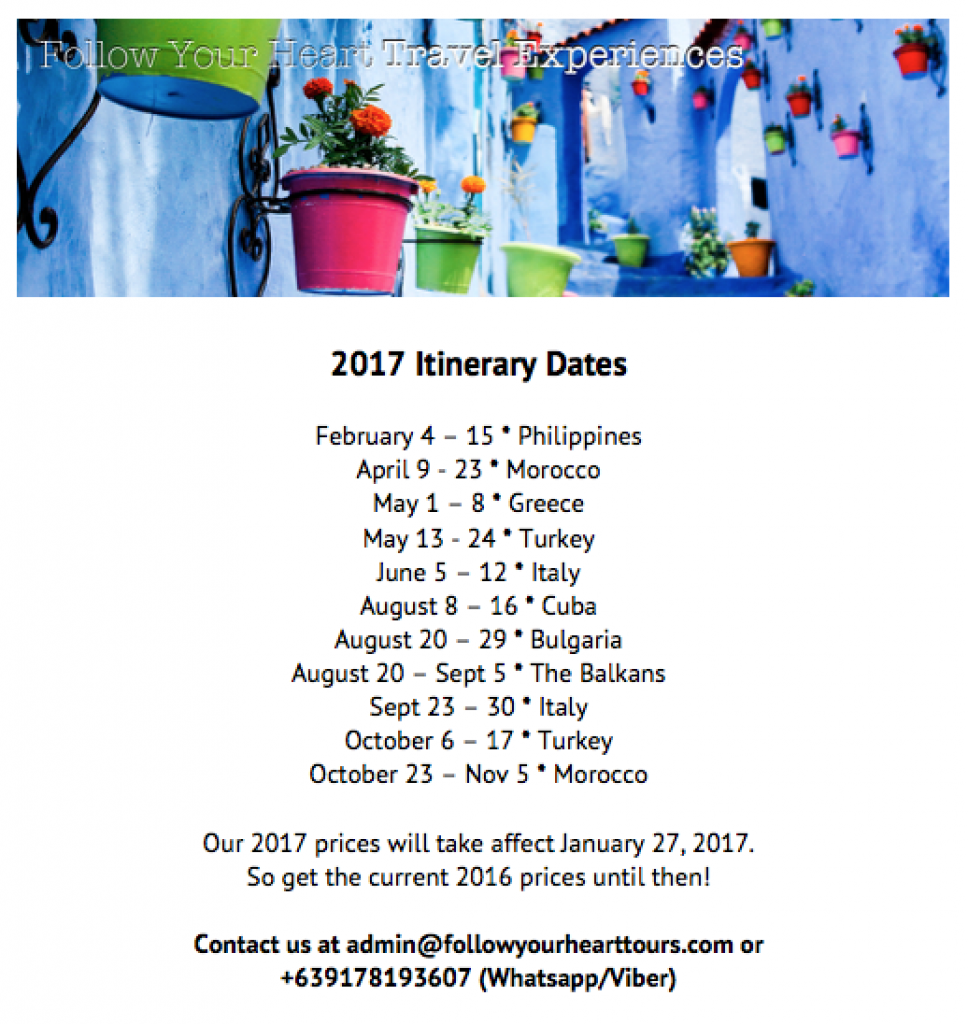 So over the next couple weeks, our blog will be featuring a different place from the itineraries, so you can get a peek into what we have in store!
From the Philippines GO LOCAL RoadTrip coming up to the Vespa Italy Travel Experience in the fall, The Grand Journey through Morocco in the Spring to the beautiful Balkans and Cuba in the summer.
Check our blog every day starting Monday through Saturday for the next 3 weeks and get inspired and your wanderlust ready to book your next Follow Your Heart Travel Experience for 2017!
xxtracey
– – – – – – – – – – – – – – – – – – –
Sign up for our newsletter HERE for updates, travel news and tips and more.
Plus have a look through our website here…So many great destination for 2017.
Contact us to save your place on one of these great trips!
Social Share