I was first introduced to Airbnb by my friend Jeanie, when we were staying a few days after our Turkey Travel Experience back in 2013.
We stayed in a really cute apartment and I couldn't believe how inexpensive it was, as well as being so central to where we going to explore as well as being in the heart of a local community.
Since then I have used nothing else when I travel alone and I am not staying with friends.
My first Airbnb was in my beloved Istanbul – and I stay there everytime I go now and dear Elvan and I are even FB and IG friends and message back and forth now and then. So cool. And its a 10 minute walk to Istiklal Street and right around the corner is a little store that sells fresh bread every morning and has everything I need for breakfasts and snacks – score!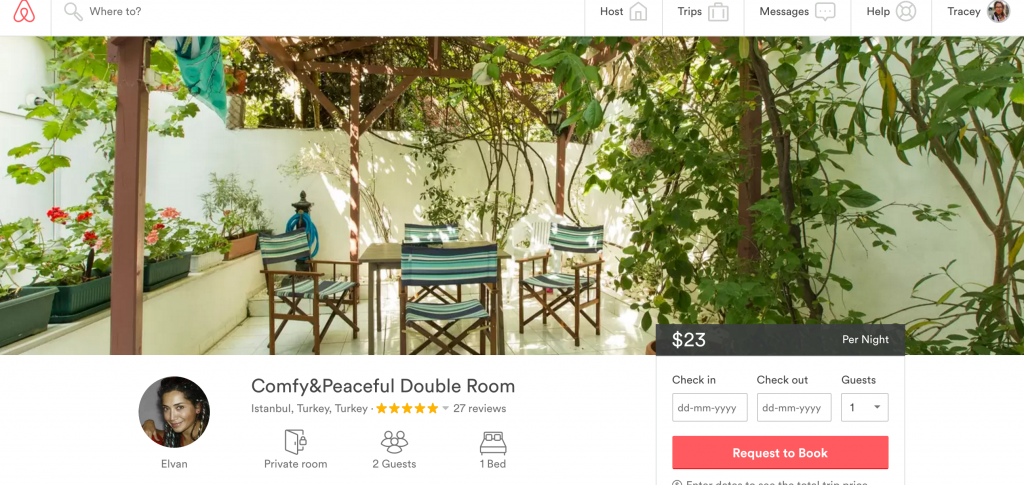 Then I stayed in Najib's place in Casablanca. He wasn't there when I arrived but had a friend let me in and being my first time in Morocco, I felt really safe and at ease being at his warm place.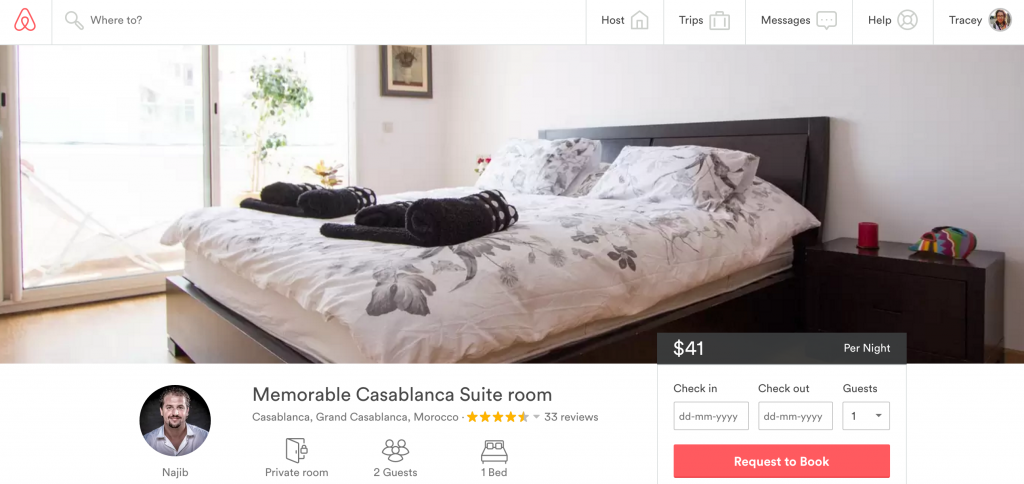 I even have used Airbnb to book my guests places while in NZ last Christmas when I took 2 families there. This was a guest house located right on a golf course just 30 mins south of downtown Auckland. It was awesome!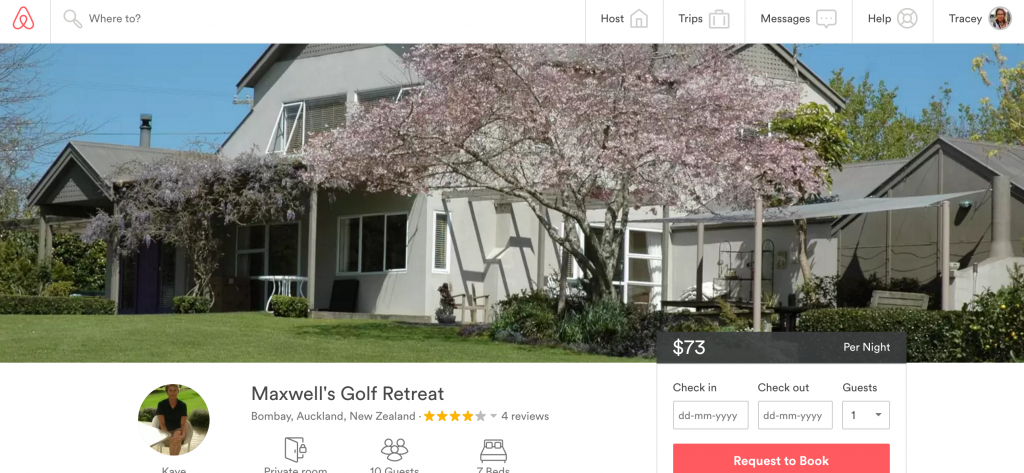 We have taken our best friends and my parents to this awesome villa on an island south of Luzon, where Manila is located and it has been great! Two villas and a cabin on stilts, as well as a treehouse to chill and look at the beach that is 20m away. Ya beach front baby.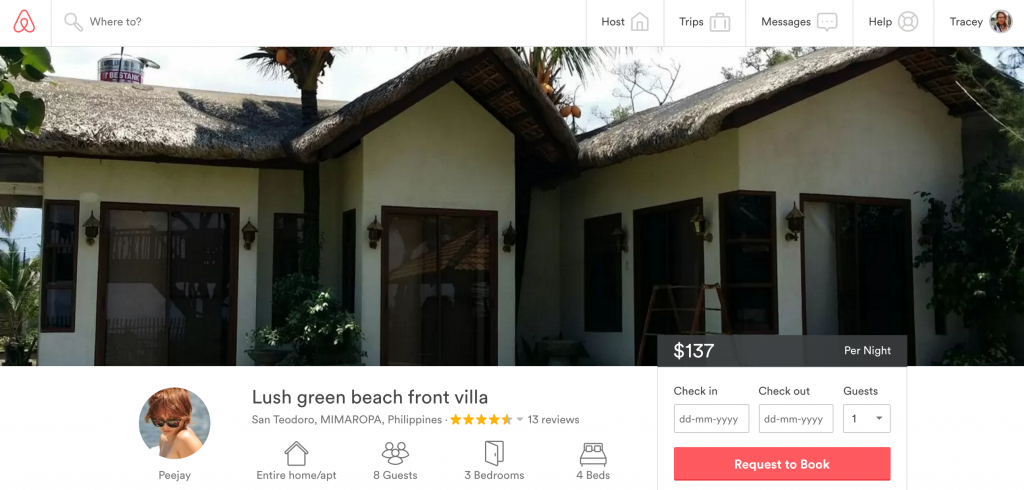 And I am using it lots here in Australia, where I currently traveling for almost 5 weeks! Walking distance to my son's new school so super handy, as well as in the CBD so much to do and see. Perfect.
Then I will head to Sydney and stay in a place with my friend before we head to Newcastle and then come back and have 4 nights in Bronte, Sydney in a sweet place right near the beach. You can't get hotels like this I tell you. 🙂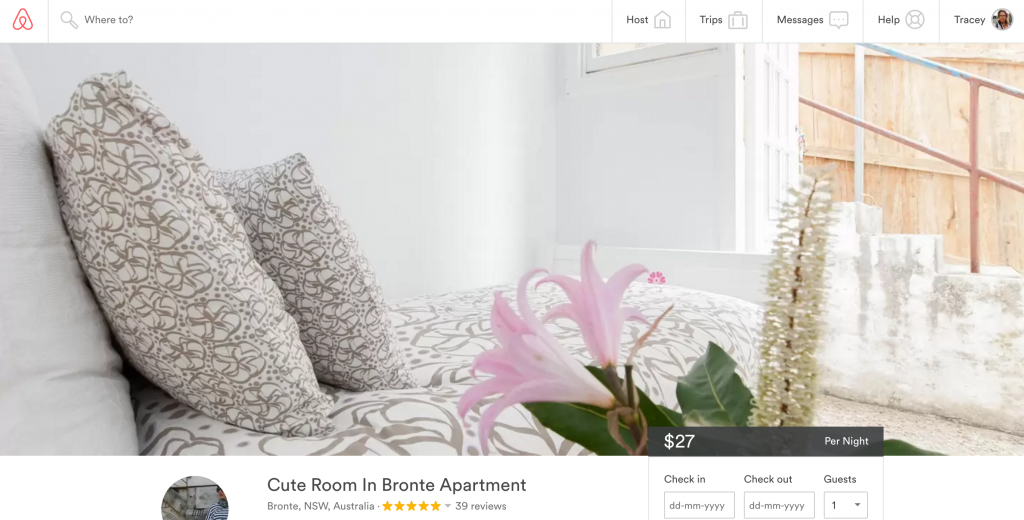 Yes, you get great homes, for great prices and you can really feel more like a local rather than a tourist in a hotel – something I super love doing.
There are houses, apartments in almost every place in the world…as well you can rent specialty places too – how about a tree house? Or a castle? Ya..Airbnb is rad. 🙂
So open an account and try it out. You may love it just as much as I…and thousands and thousands of others around the world.
xxtracey
————-
For More info on this years great Travel Experiences & RoadTrips to Morocco, Turkey, Italy, Portugal and Spain, check out our website here!
Make sure you sign up for our Travel Newsletter – It's about once or twice a month and keeps you up to date on the latest at Follow Your Heart Travel Experiences. You can sign up HERE.
Social Share