ankara
,
antalya
,
Bergama
,
cappadocia
,
demircidere
,
destination highlights
,
destination review
,
follow your heart travel experiences
,
homestay
,
istanbul
,
izmir
,
konya
,
kusadasi
,
Old Villages of Turkey
,
olive paste
,
real travel experience
,
safranbolu
,
SİYAH ZEYTİN EZMESİ
,
Tracey Heppner Travels
,
Travel
,
travel destination highlights
,
Travel Turkey
,
Turkey Review
,
Turkey Travel
,
Turkey Travel Experience
,
turkish olive paste
SİYAH ZEYTİN EZMESİ. Or Turkish Olive Paste. 🙂
I remember when I first tried it at breakfast in Istanbul, I was like, OH MY WORD, what is this goodness!?!? It wasn't until my 4th visit that I finally got my act together and brought a few jars home with me to enjoy on bagels, crackers, bread, whatever I ate in the morning.
This stuff is sooo good. As in.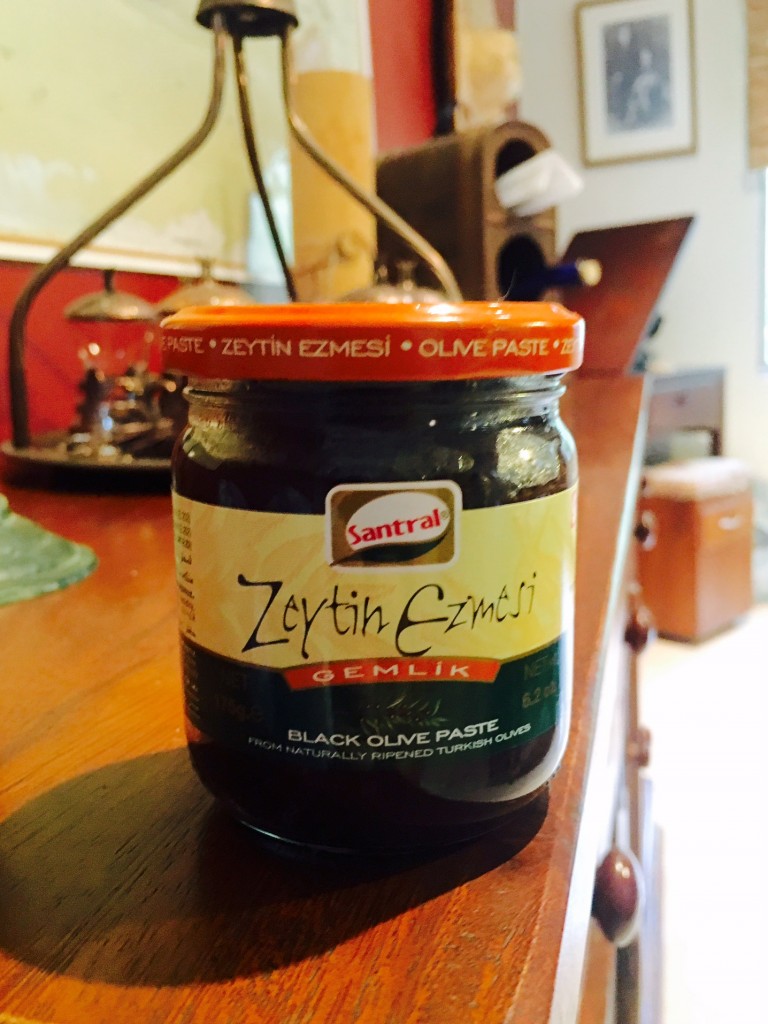 Seriously this stuff is amazing. 🙂
And I found a Turkish food blog with a recipe HERE so I (and you) can make it. Go ahead, try it out. If you like olives that is. I LOVE OLIVES. 🙂
xxtracey
————-
For More info on this years great Travel Experiences & RoadTrips to Morocco, Turkey, Italy, Portugal and Spain, check out our website!
Make sure you sign up for our Travel Newsletter – It's about once or twice a month and keeps you up to date on the latest at Follow Your Heart Travel Experiences. You can sign up HERE.
Social Share