ankara
,
antalya
,
Bergama
,
cappadocia
,
destination highlights
,
destination review
,
follow your heart travel experiences
,
istanbul
,
izmir
,
konya
,
kusadasi
,
Old Villages of Turkey
,
real travel experience
,
safranbolu
,
Tracey Heppner Travels
,
Travel
,
travel destination highlights
,
Travel Turkey
,
Turkey Review
,
Turkey Travel
,
Turkey Travel Experience
Antalya is a resort destination in Southern Turkey and one we visit on our OLD VILLAGES Itinerary.
As a gateway to its southern Mediterranean region, known as the Turquoise Coast for its blue waters, Antalya also has an "old city" down by the water (it was a major port city) which has ancient fortifications, surrounded by the modern metropolis – beaches with huge hotels, tons of popular outdoor activities for everyone – golfing, diving and hiking the 500km Lycian Way footpath.
Here's a little walk in the "old city" starting from our delightful hotel, Puding Hotel, right in the center of it all. Isn't it adorable!?
There was a quaint little bar just down the road from our hotel that had THE best live music!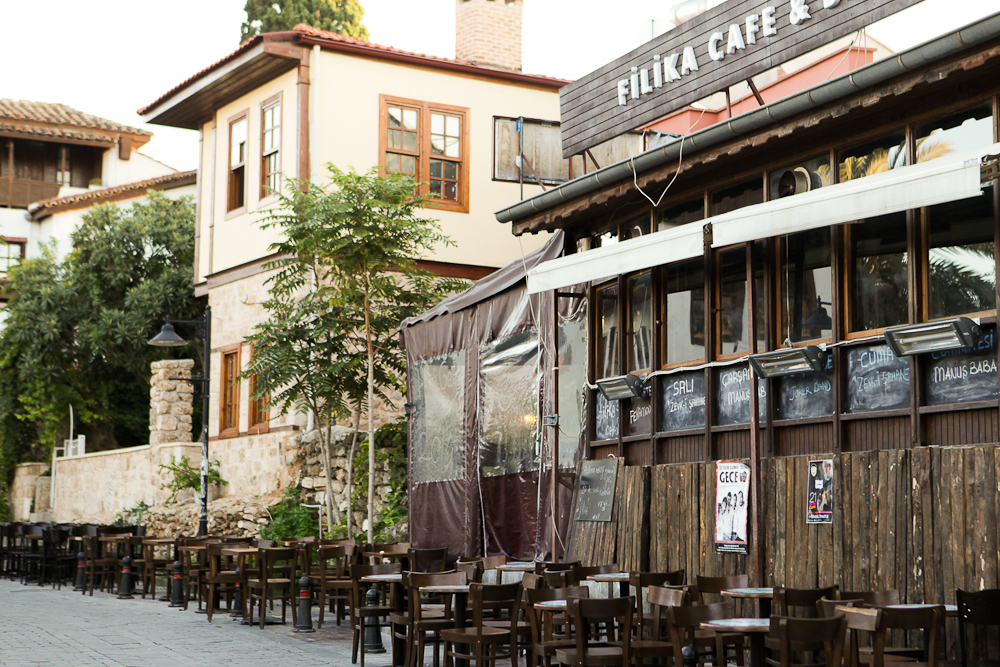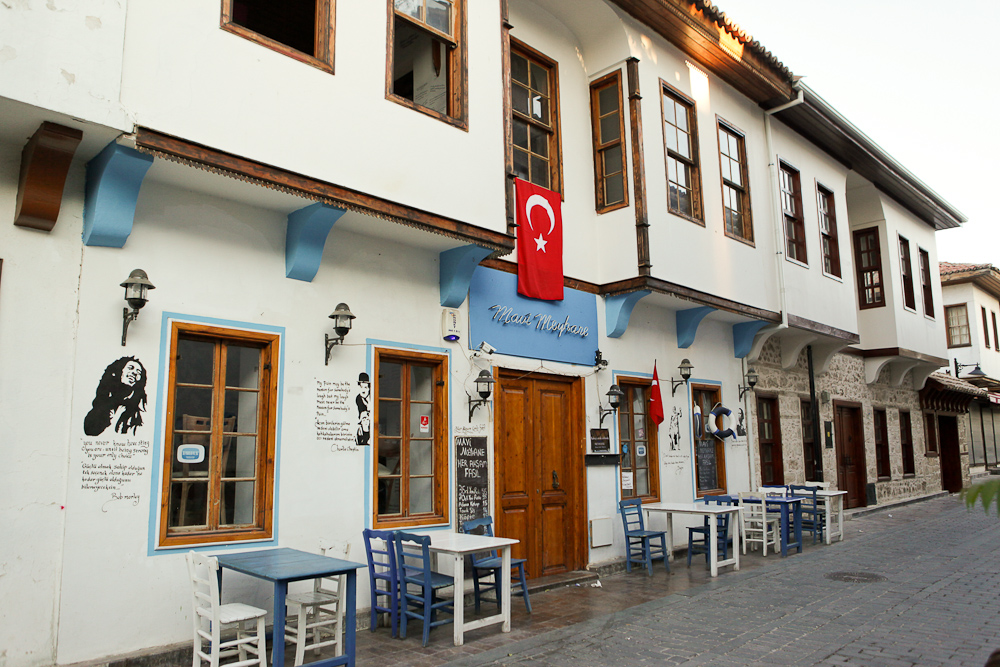 The Ottoman homes throughout the old city are gorgeous…some used as residences still, some as bed and breakfasts or hotels, some as restaurants and shops.
Right down at the waters edge the view of the gorgeous Mediterranean beckons me…
There is also a restaurant that you can dine al fresco and has great Turkish food, shisha and good music to really get your Turkish on…it's simply called "Ottoman Manifique" 🙂 You don't want to miss this one!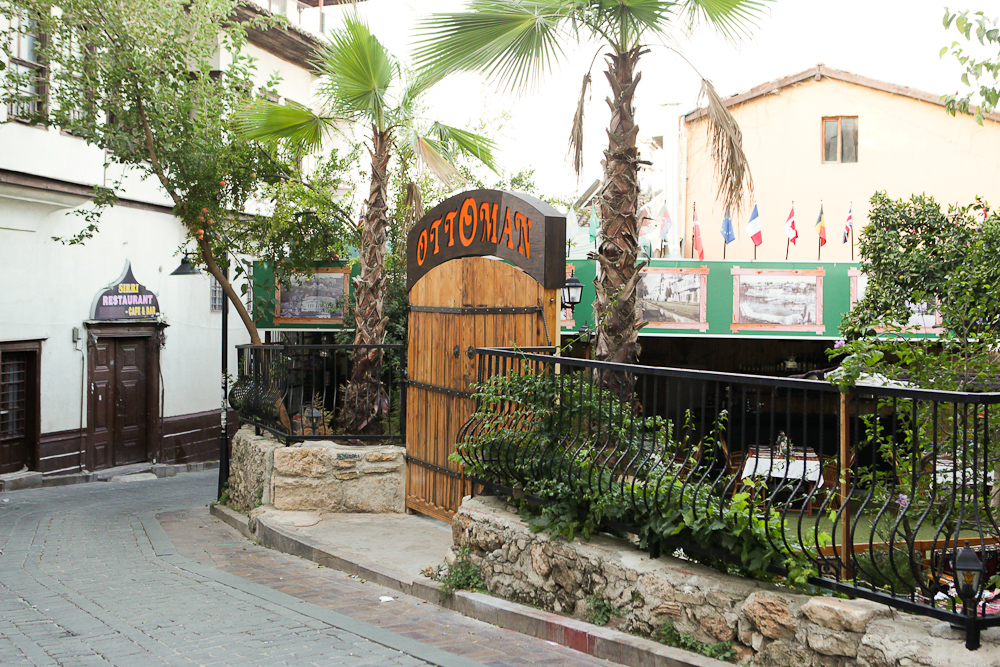 Yes, wandering the streets of the Old City always makes me feel like I'm back in time.
Join us on our OLD VILLAGES Itinerary and experience this beautiful city for yourself!
xxtracey
————-
For more info on this years great Travel Experiences & RoadTrips to Morocco, Turkey, Italy, Portugal and Spain, check out our website!
**Our OLD VILLAGES of Turkey Itinerary is next up in April from the 9-20th. Join us!**
Make sure to sign up for our Travel Newsletter – It's about once or twice a month and keeps you up to date on the latest at Follow Your Heart Travel Experiences. 
Plus you get a $50 off by just signing up!You can sign up HERE.
Social Share