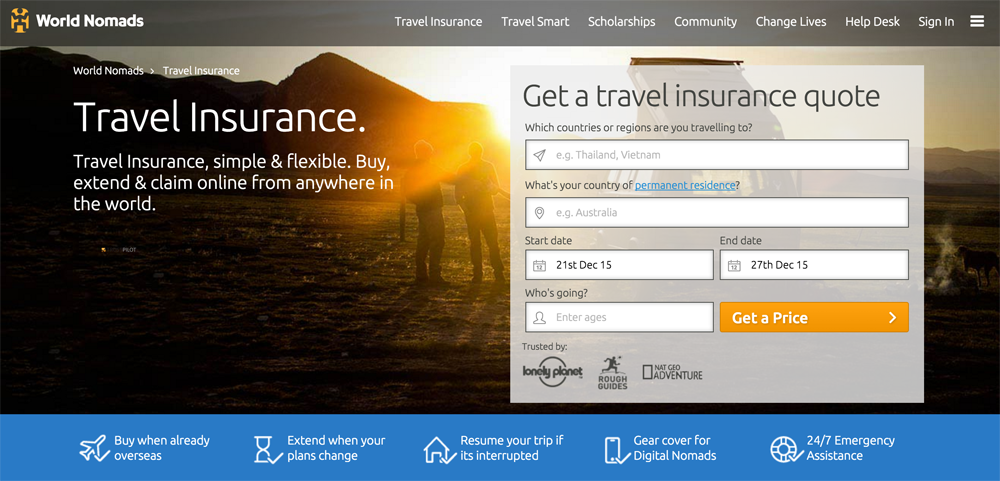 It can easily be forgotten in the hustle and bustle and excitement of planning a trip. But Travel Insurance is definitely one thing you should never forget.
Why? Well, here's some of the reasons I use Travel Insurance:
Never say never. You never know what can happen, even among the carefullest of people. It's OTHER people and circumstances that you are not in control of. And to not have any coverage in a surprise incident will indeed put a damper on any trip. Make is part of your planning, every time.
It's not that expensive. In the grand scheme of things, $100 for a 2 week journey with World Nomads going to New Zealand from Philippines is nothing. It gives me peace of mind knowing as soon as I set off until when I come home, I'm covered. Yes! (Fist pump!) Peace of mind for only $100. I'm in.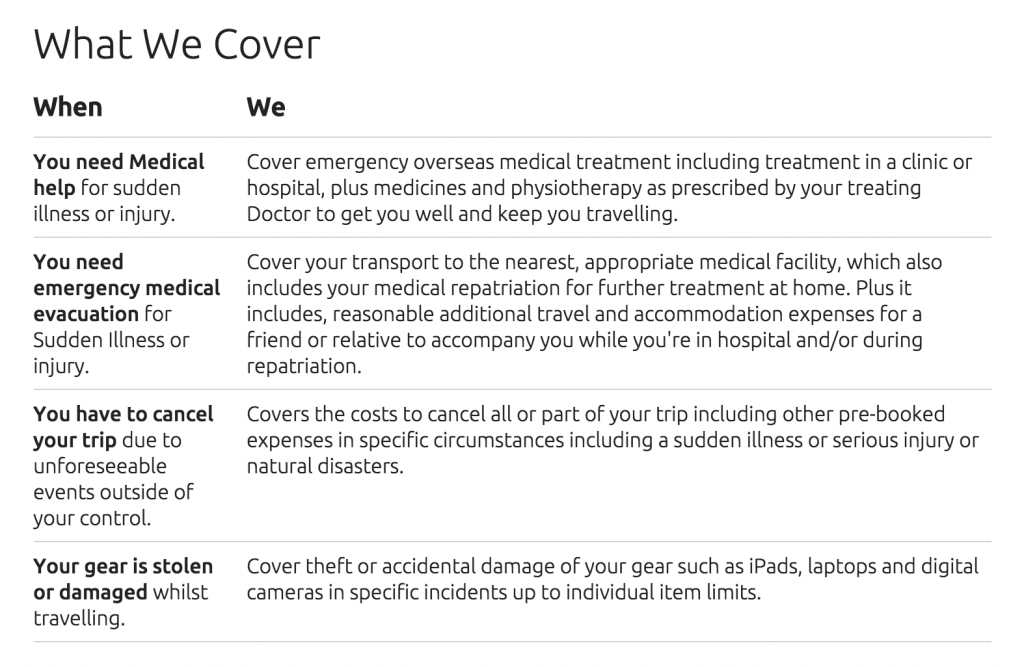 One thing I DO recommend – if you have purchased your tickets online with a credit card, see what your credit card offers in terms of Travel Insurance. That very well be enough for you!
Having your flights, medical, gear, everything taken care of because of simply having Travel Insurance will assure you of peace of mind…have I mentioned Peace of Mind?! 😉
Happy Traveling!
xxtracey
PS – This is NOT a paid post. Just sharing the travel love xx 😉
 – – – – – – – – – – – – –
Make sure you are signed up for our TRAVEL NEWS UPDATES that are delivered to your inbox 1-2 times a month to keep you up on the latest here at Follow Your Heart Travel Experiences.
You can sign up HERE.
 – – – – – – – – – – – – –
Social Share