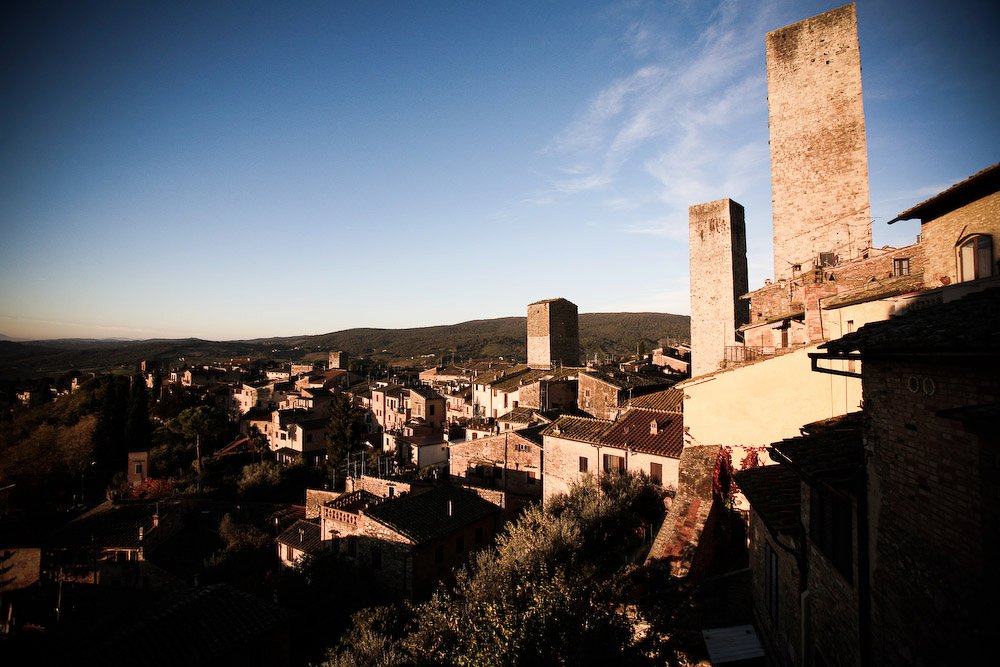 Known as the Manhattan of the Medieval era because of the many towers that lined the skyline, San Gimignano is one of UNESCO World Heritage sites we wander through on our Italy Travel Experiences.
San Gimignano is a small walled medieval hill town in the province of Siena, Tuscany,  in north-central Italy. Known as the Town of Fine Towers, San Gimignano is famous for its medieval architecture, unique in the preservation of about a dozen of its tower houses, which, with its hilltop setting and encircling walls form "an unforgettable skyline". (Thanks Wikipedia!)
When we were in San Gimignano, it fell on the weekly market day. AMAZING! Seeing and shopping and experiencing true Tuscan local life was AWESOME!
Of course, we always have time for wandering, so as we wandered the market area in the central piazza we veered down some side streets. SWOON!
It was so awesome to see the older local Tuscans get their weekly vegetables and fruit in the market – I can only imagine what life was like for them 30 or more years prior….
From one of the towers we could see the rolling hills of Tuscany that surrounded San Gimignano. BREATHTAKING.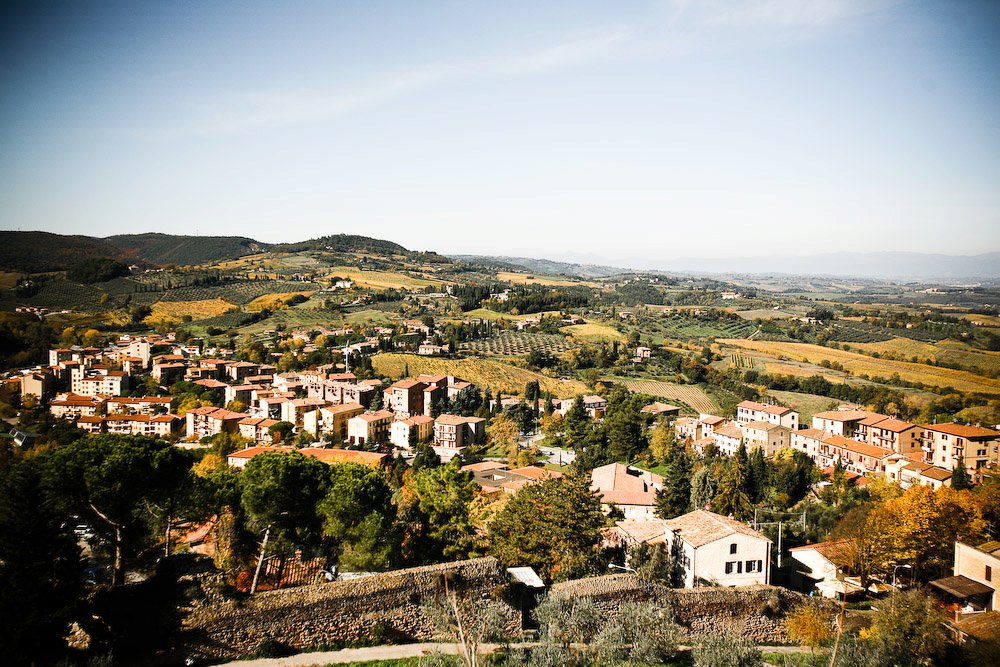 And some more wandering back to the central piazza…
Our hotel was right in the center area where an old well stands and people love to sit and relax and people watch at.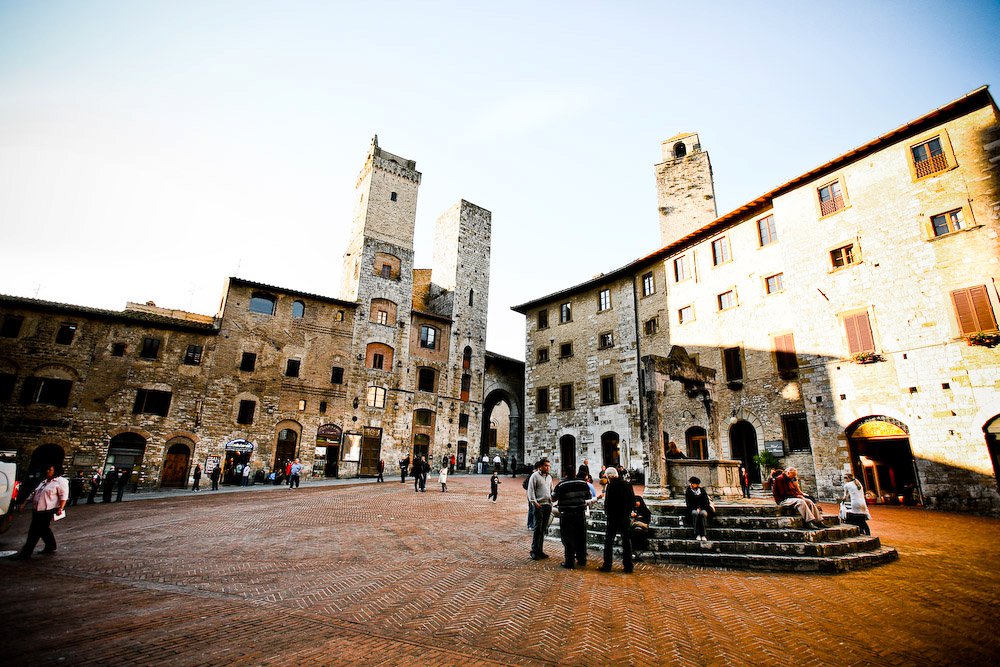 The wonderful evening ended with a lovely dinner in the hotel restaurant that overlooked that beautiful rolling hills landscape.
Truly, it was a perfect day.
xxtracey
PS – Our Next Italy Travel Experience is next Oct 2016 – check out the details HERE and start making plans to join us!
 – – – – – – – – – – – – –
Make sure you are signed up for our TRAVEL NEWS UPDATES that are delivered to your inbox 1-2 times a month to keep you up on the latest here at Follow Your Heart Travel Experiences.
You can sign up HERE.
 – – – – – – – – – – – – –
Social Share