One of my ALL TIME favorite Turkish eats is gözleme. It is a traditional Turkish flatbread and pastry dish, made of hand-rolled leaves of yufka dough that are lightly brushed with butter and eggs, filled with various toppings, sealed, and cooked over a griddle.
While we were in Cappadocia staying at Selcuklu Evi Cave Hotel there was a lady in the restaurant making it fresh…was I in HEAVEN!
So after my morning walk around the hotel, I made my way to get breakfast…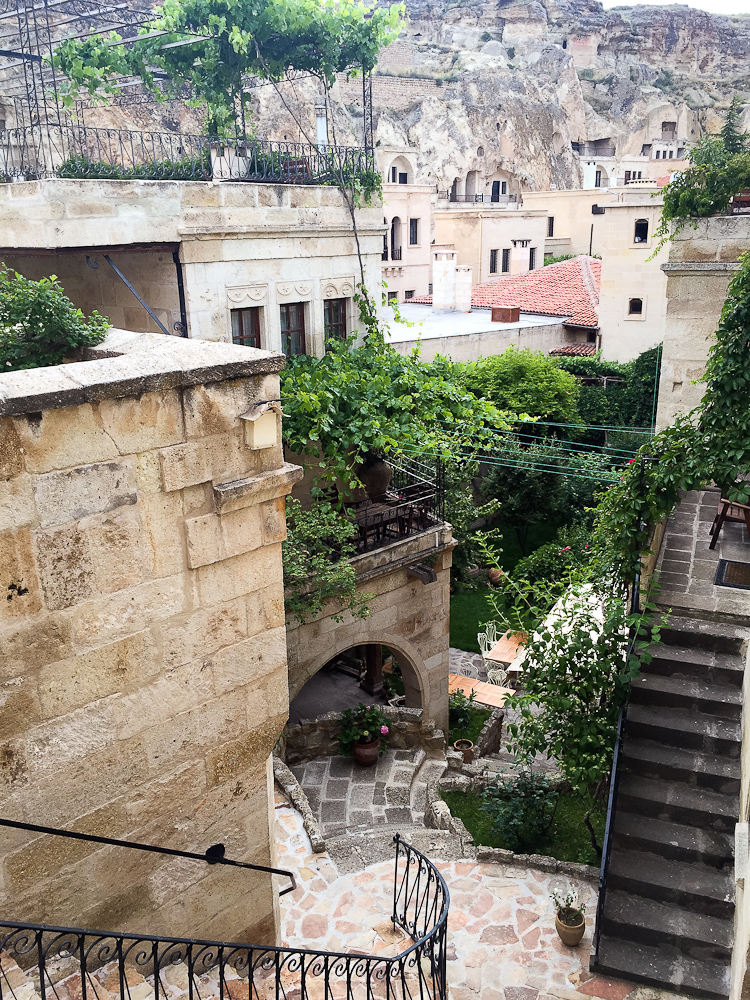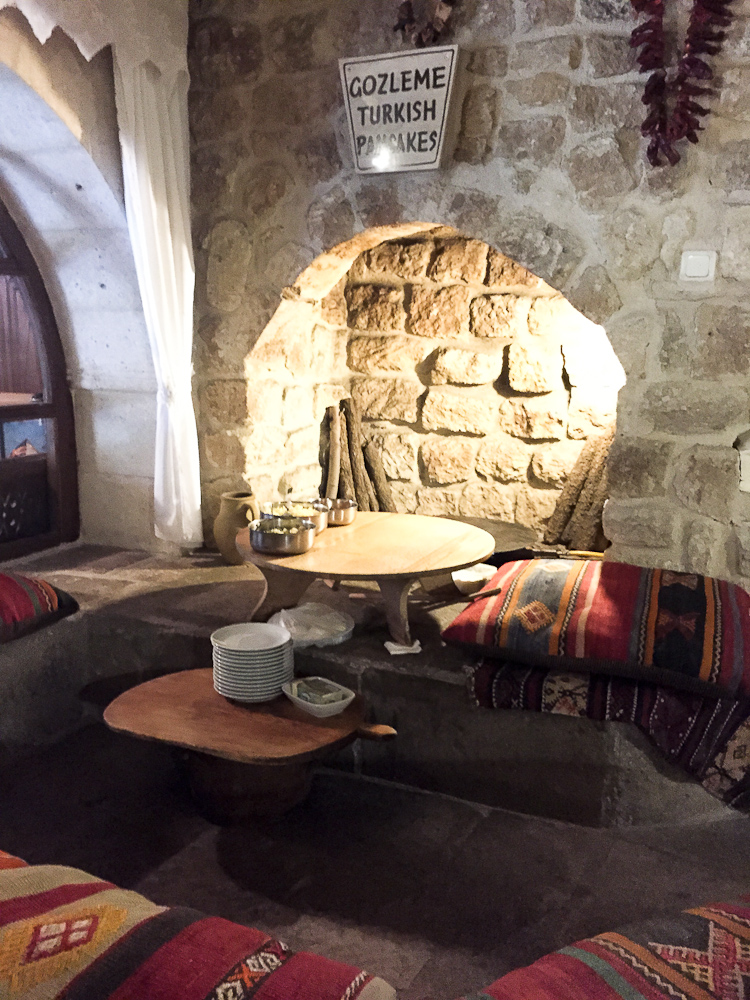 The name comes from the Turkish word göz, meaning "compartment" which is essentially what happens:the pocket of dough is made into pocket with the various toppings inside and then are sealed and cooked. This is usually done over a sac griddle.
Now the toppings for gözleme are unlimited kinds and it varies from region to region and personal preference. They include a variety of meats (minced beef, chopped lamb, fresh or smoked seafood, sucuk, pastirma), vegetables (spinach, zucchini, eggplant, leek, chard, various peppers, onion, scallion, shallot, garlic), mushrooms (porcino, chanterelle, truffle), tubers (potatoes, yams, radish), cheeses (feta, Turkish white cheese, lavaş, lor, çökelek, kaşar, kaşkaval), as well as eggs, and seasonal herbs and spices.
My personal favorites are white Turkish cheese and the spinach. MMMMMmmmmm!
I MAY or MAY NOT have had 3 servings of gözleme…heheh…it was SO yummy!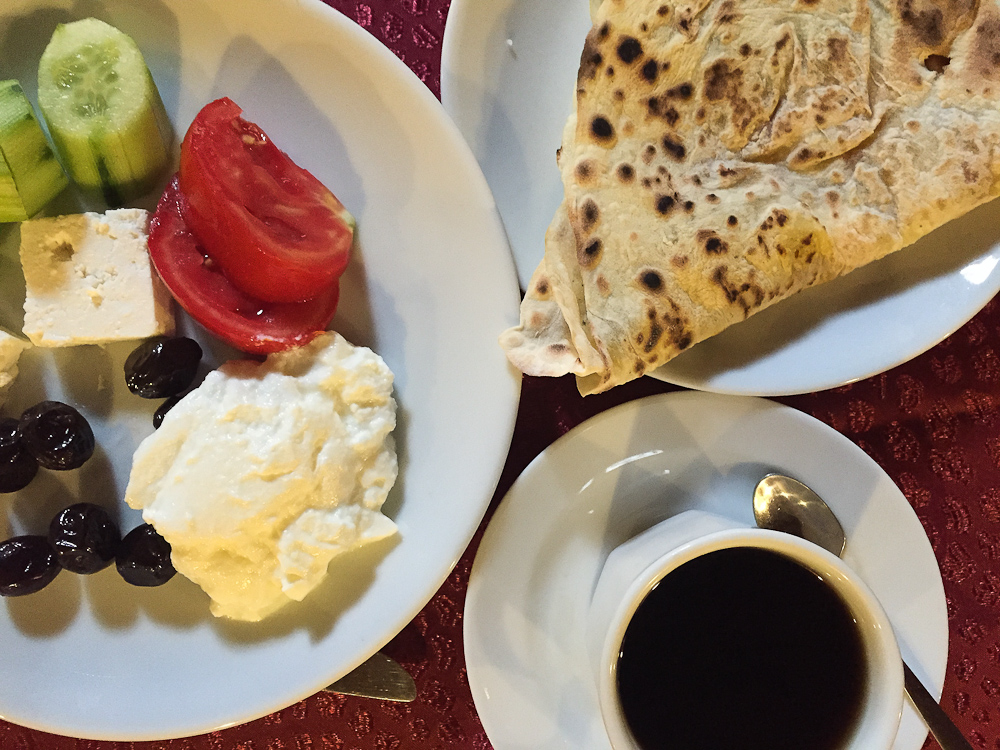 Originally it was breakfast item or light homemade snack. Because of the comfort food nature of gözleme it now has been allowed to achieve fast-food status in Turkey in the latter part of the twentieth century, meaning getting almost anywhere is possible when traveling through Turkey! Woohoo!
Be sure you try it at least once when you go to Turkey – you will NOT be disappointed!
xxtracey
 – – – – – – – – – – – – –
Make sure you are signed up for our TRAVEL NEWS UPDATES that are delivered to your inbox 1-2 times a month to keep you up on the latest here at Follow Your Heart Travel Experiences.
You can sign up HERE.
 – – – – – – – – – – – – –
Social Share