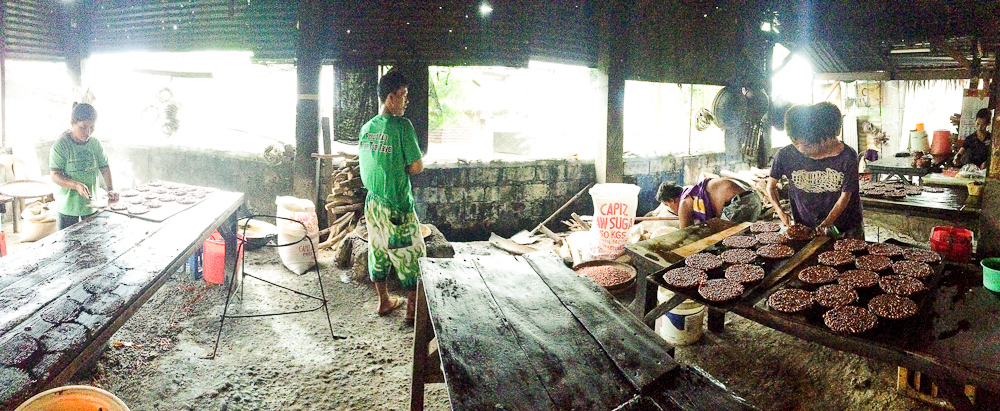 I had heard of Panutsa, or peanut brittle, being made in the quaint little town of Taal, south of Manila in Batangas.
We hopped onto a tricyle and and I asked the driver in my not-perfect-but-fairly-understandable Filipino, "Nasaan yung gawin sila ang panutsa?" or what I tried to say, in English, "where do they make the peanut brittle?"
Thankfully, he smiled and told me he would take us there..and he did.
Like most provincial towns, each has "something" they are known for…or many things.
Taal was known for many things – Barong Tagalog clothes, butterfly and other types of knives and panutsa. 🙂
The "factory", if you will, was in the middle of many homes in very limited space. We could smell the yummy smell of sugar and peanuts as we approached.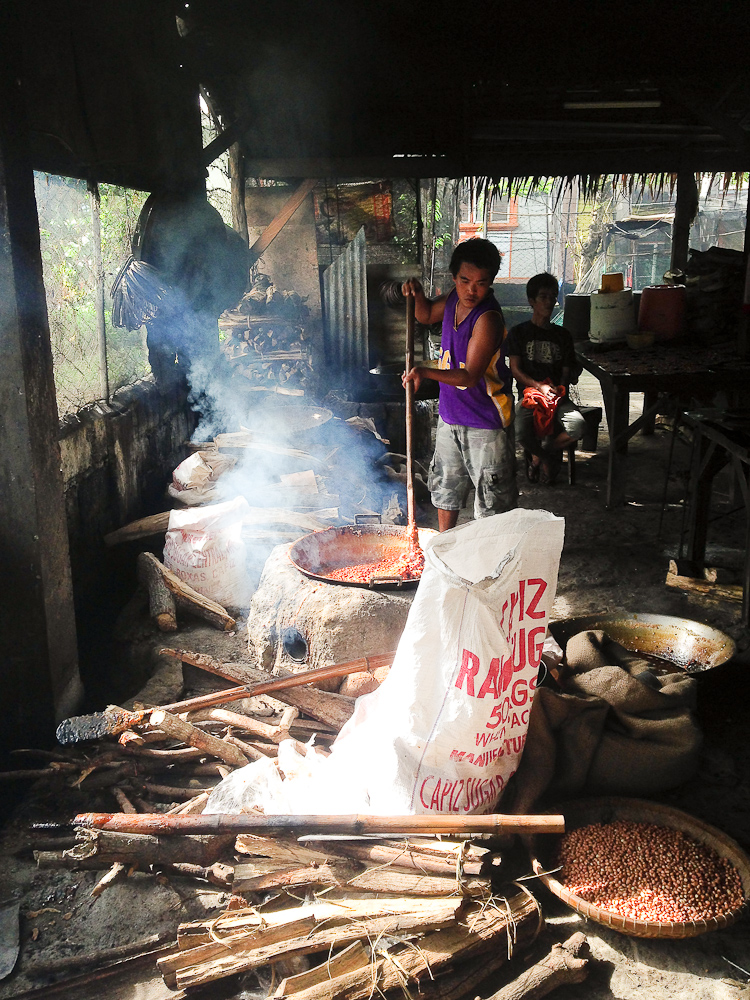 It was a well-oiled machine! There were the obvious stations of the different stages – making the sugar liquid, adding the peanuts, pouring and molding them, cooling, and then packaging.
They walked us through the whole process and even let us have a go at "helping". 😉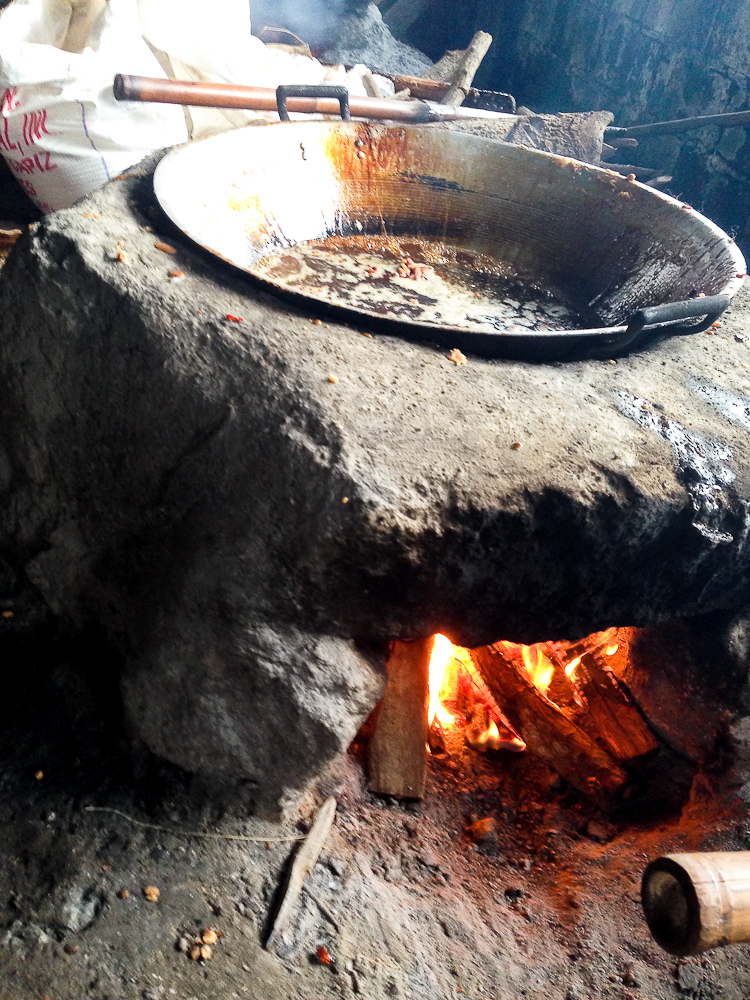 The fire they kept stoked was CRAZY hot. And the sugar sizzled…no BOILED furiously.
We tried the packaging station…failed miserably though, I did. I'll let them keep them uniform 😉
It was such a cool thing to do and experience…a bit of local life in Taal. I would be more than happy to do this again and again and again 😉
A Day Tour to Taal will be available in 2016 so look for it!
xxtracey
 – – – – – – – – – – – – –
Make sure you are signed up for our TRAVEL NEWS UPDATES that are delivered to your inbox 1-2 times a month to keep you up on the latest here at Follow Your Heart Travel Experiences.
You can sign up HERE.
 – – – – – – – – – – – – –
Social Share