The beautiful town of Safranbolu, in North Central Turkey, is so very quaint and it's as though you have walked back in history. There is the more modern city not far from it, but Safranbolu has been claimed as a UNESCO World Heritage City. Its Ottoman homes are in amazing condition and the city itself is such a joy to wander through.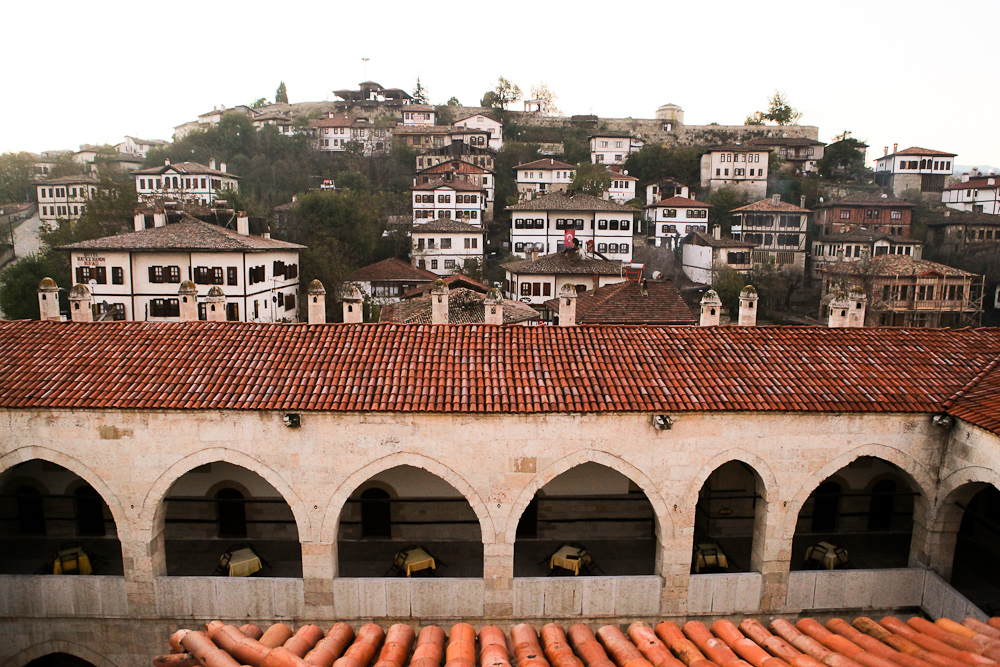 The view of some of the Ottoman homes from the top of our Kervan Saray, where we stayed the night.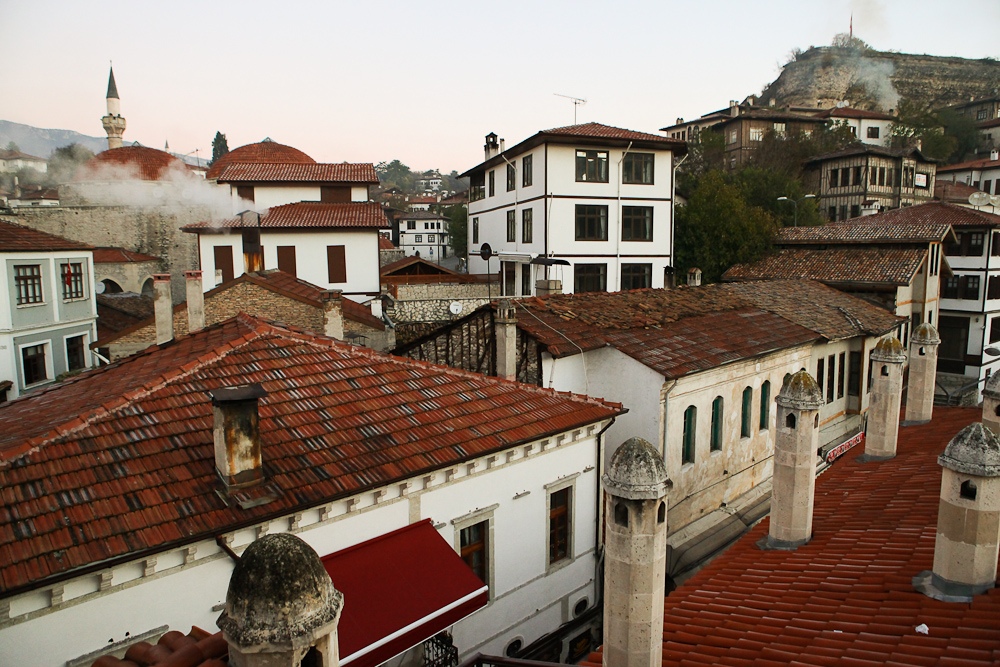 The streets are cobblestone still. SO awesome. 
Lots of homes have shops on the bottoms of them and the upstairs are either homes, hotels or bed & breakfasts.
We wandered through some of the streets where the shops are and met lots of lovely Turkish shopkeepers 🙂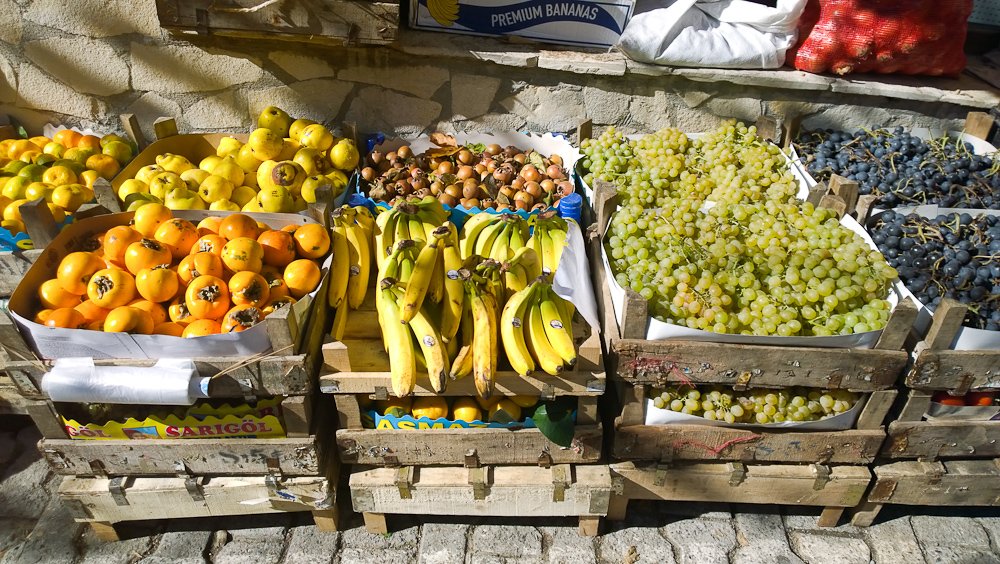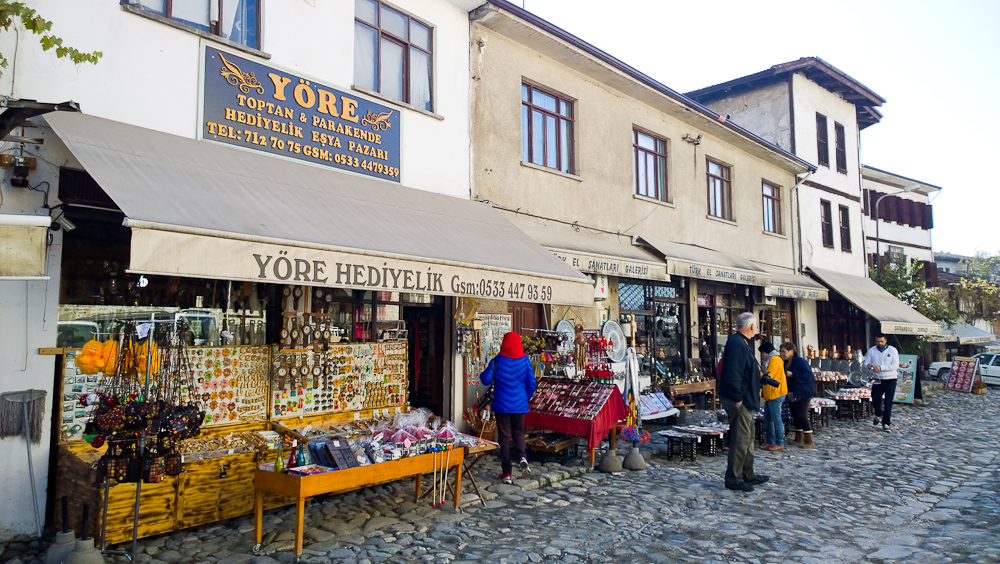 Safranbolu has a museum in one of the Ottoman homes where you can wander thru it and see what life back in the Ottoman era was like. It's really a great way to get a glimpse into its rich past. I love taking our guests through it!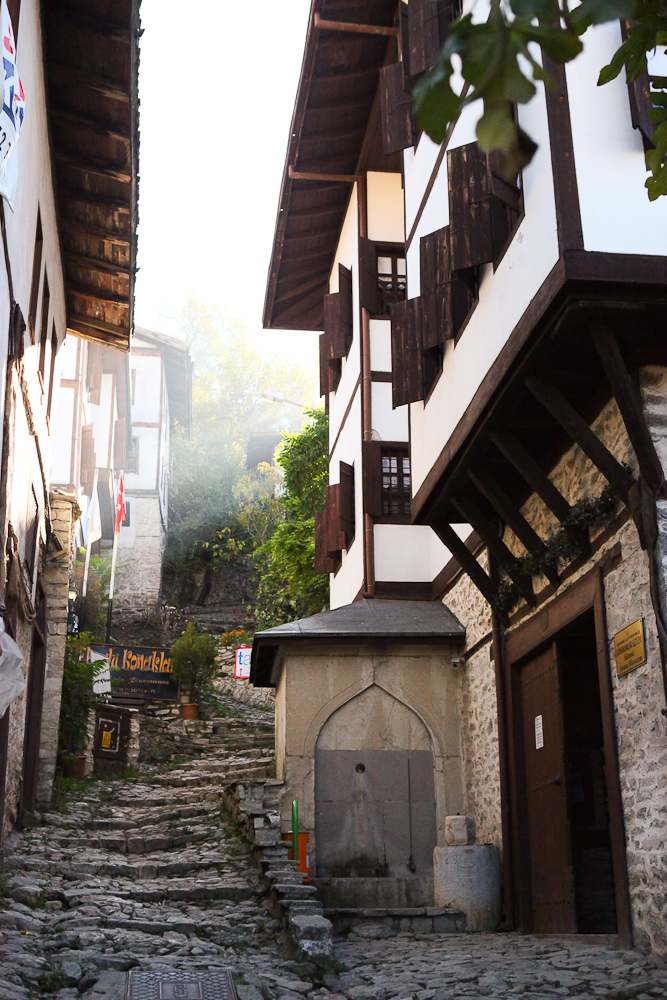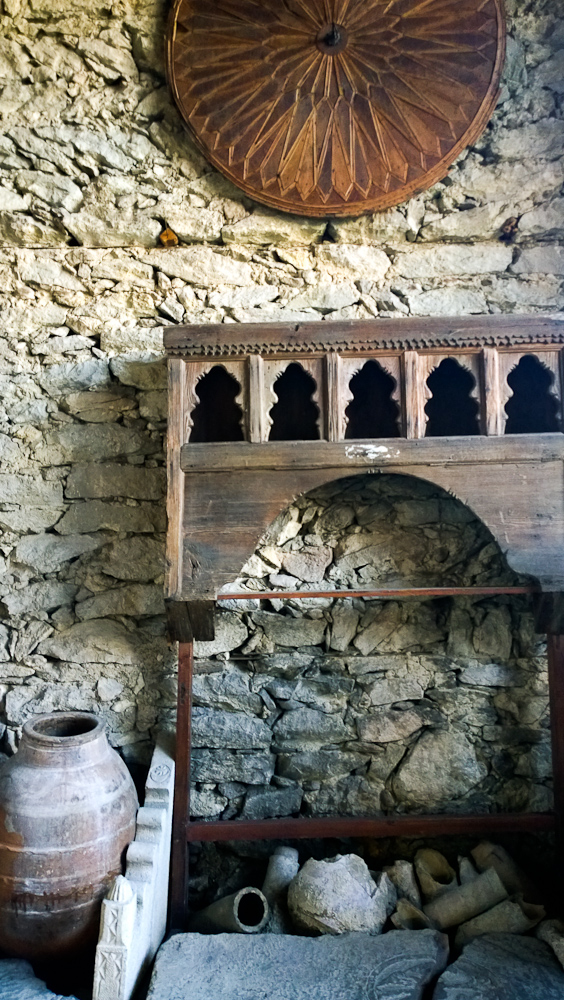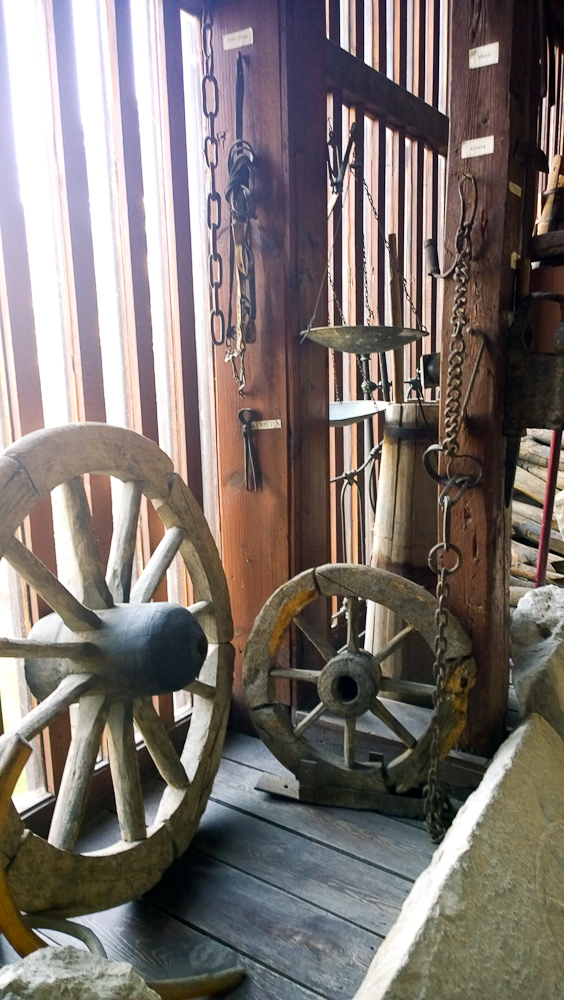 The Kervan Saray where we stayed was built in 1645, as you can read on the photo below. So cool to stay here!
And the view from the hotel's rooftop – amazing!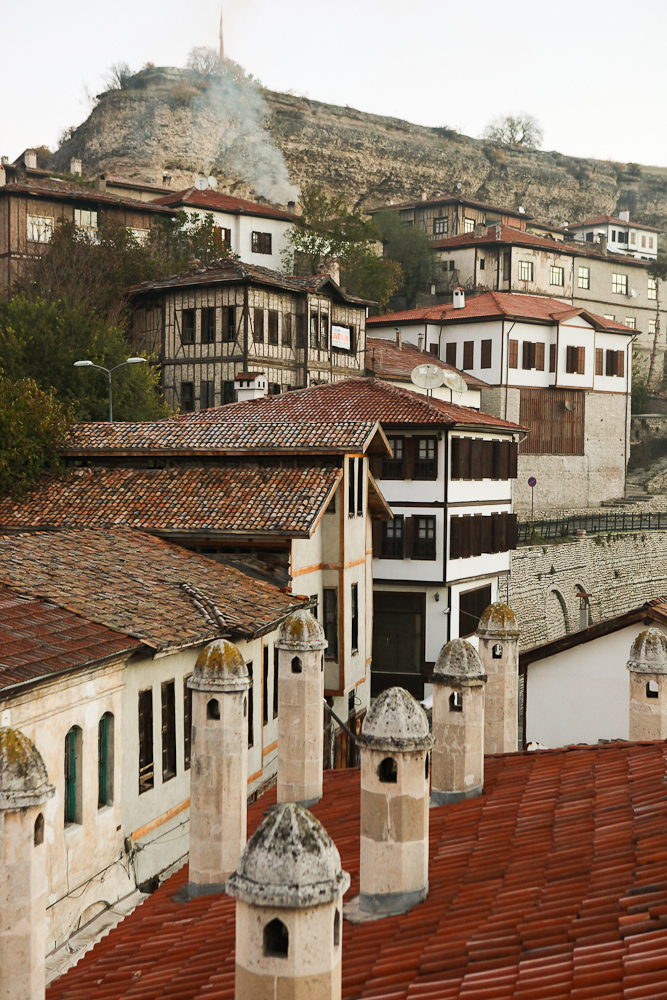 I love taking our guests on our Travel Experiences to Safranbolu. It's such a gorgeous village.
The centuries old Turkish Bath, or hammam, is still operational as well.. I look at the original roof tiles and wonder how many days of sun and rain they have seen. 🙂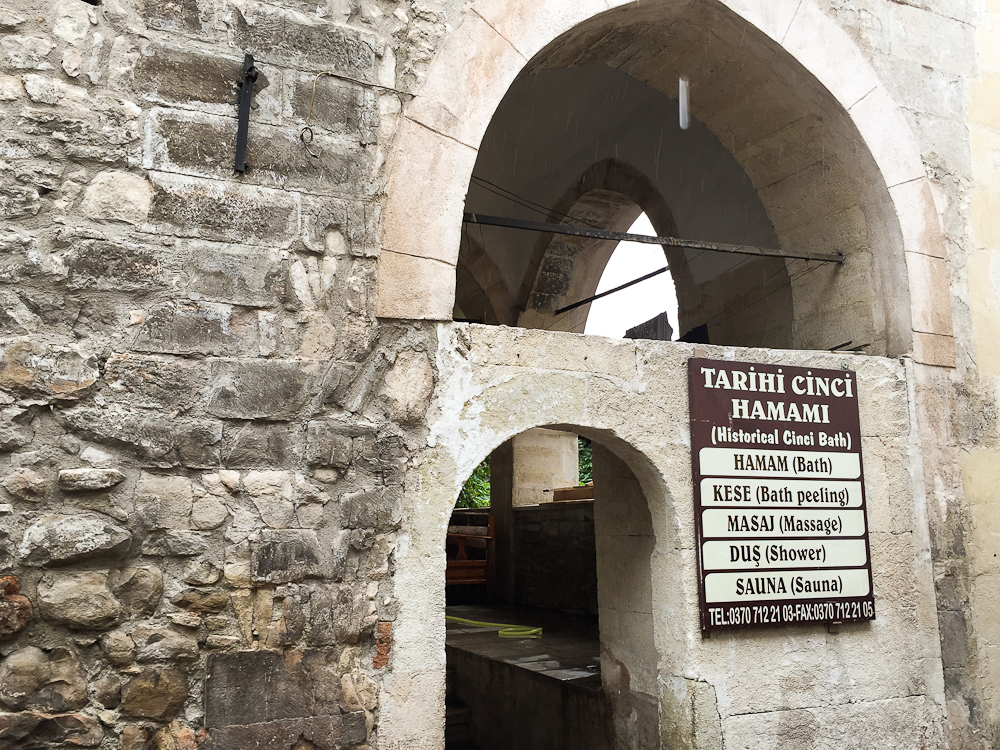 Yes… Safranbolu is definitely a favorite stop of mine while in Turkey <3 Have you ever been?
xxtracey
 – – – – – – – – – – – – –
Make sure you are signed up for our TRAVEL NEWS UPDATES that are delivered to your inbox 1-2 times a month to keep you up on the latest here at Follow Your Heart Travel Experiences.
You can sign up HERE.
 – – – – – – – – – – – – –
Social Share