You can NOW visit ITALY!
Italy is opening up to the world! We have seen some countries begin to open borders and invite travelers back in. However while some of us still are not able to visit, there are others who are simply hesitant yet. And that is completely ok.

But don't worry – you can still visit Italy through this exciting new concept by our Italy Team, Max & Cristiana: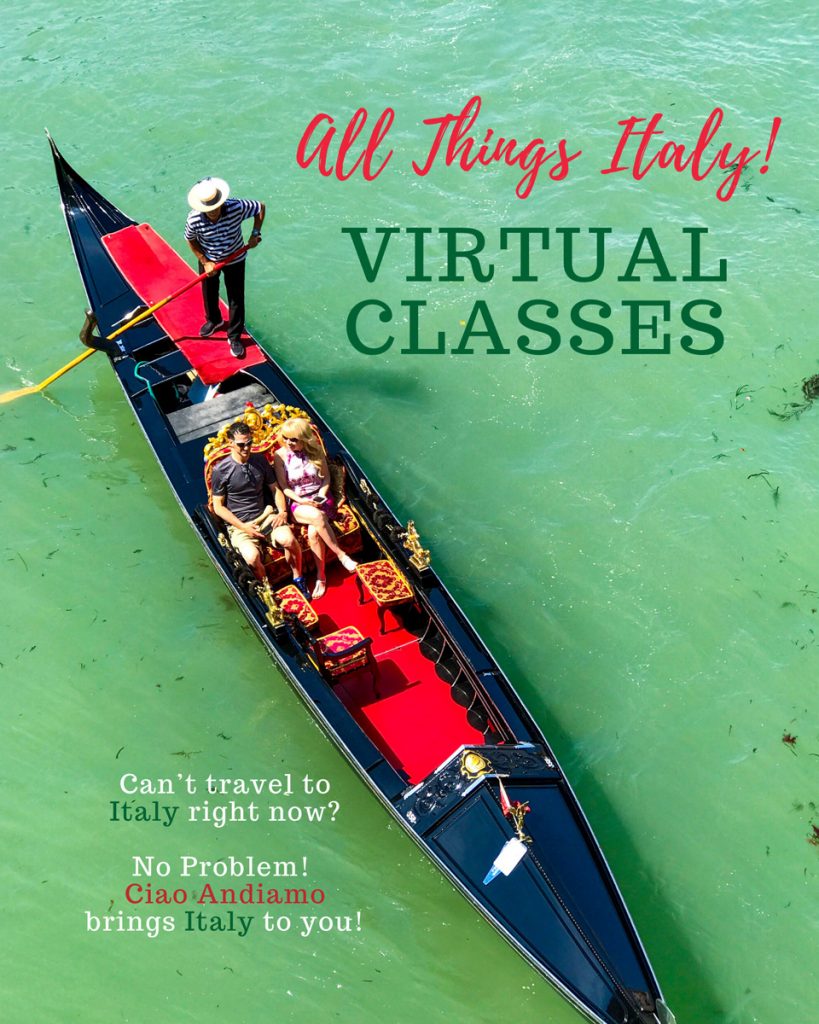 Max & Cristiana, who lead our ITALY TRAVEL EXPERIENCES, have developed with their team some really great VIRTUAL CLASSES for you to to sign up for to experience and bring a little bit of ITALY right to YOU!

Cooking – Wine Tasting – Italian Language

Check them out:

And what's even cooler is that with the code below you get 10% off the classes when you sign up at their website – www.ciaoandiamo.com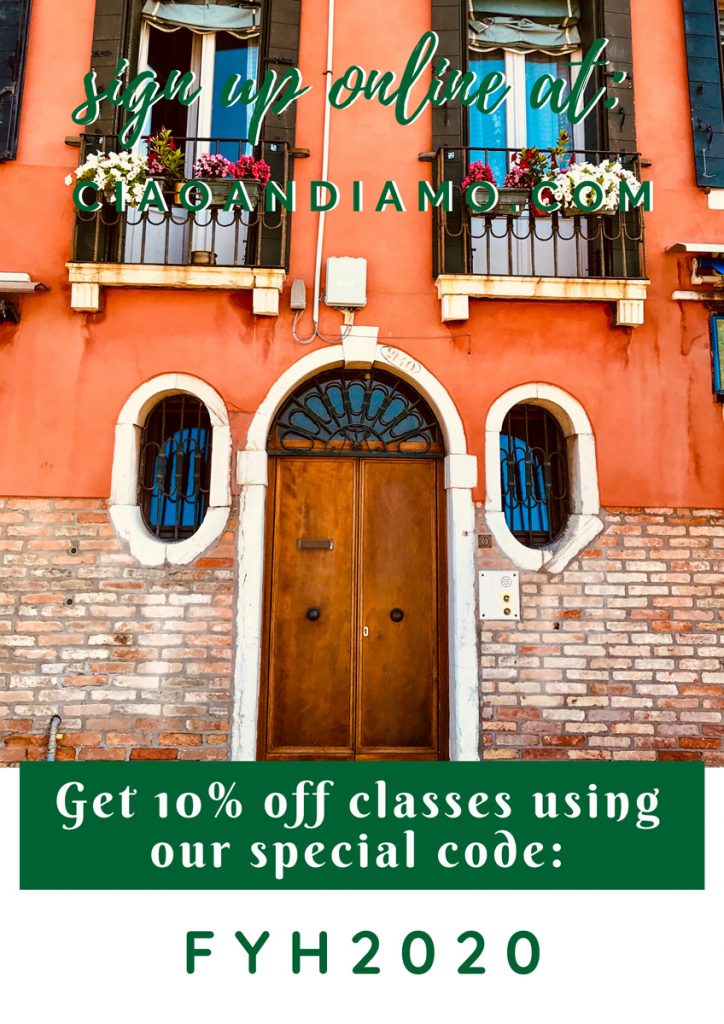 What are you waiting for?
Go over to their site www.ciaoandiamo.com and see their different classes (some are single classes, and some are a series) and pull out your calendar to reserve your classes.
And don't forget to mention our special discount code: FYH2020 for 10% off!