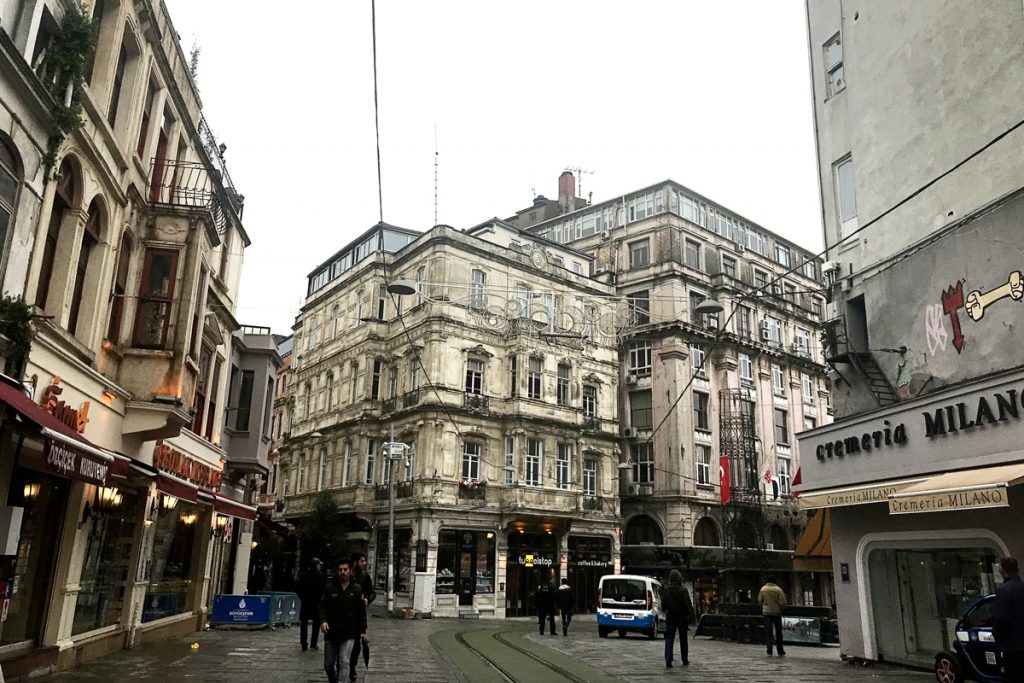 You think of Istanbul Turkey and you think of Mosque minarets. But don't be fooled.
On the busy walking street of Istiklal is the Church of St Anthony of Padua, a large basilica and the largest church of the Roman Catholic Church in Istanbul, Turkey.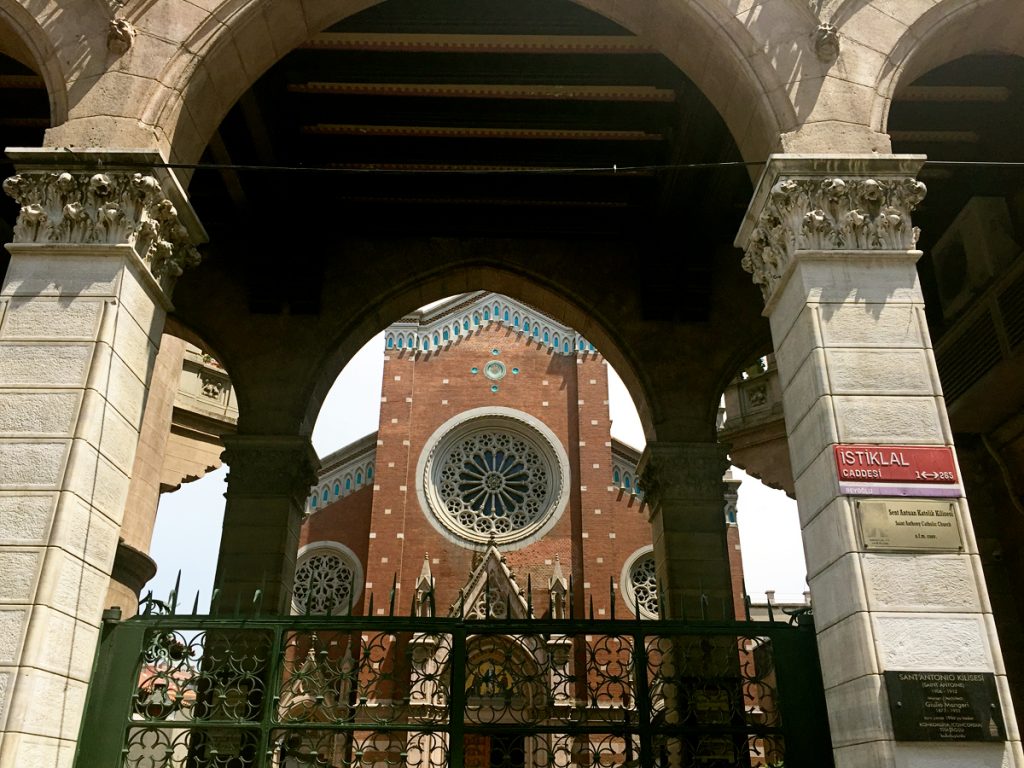 The original St. Anthony of Padua Church was built in 1725 by the local Italian community of Istanbul, but was later demolished and replaced with the current building which was constructed on the same location.

The current St. Anthony of Padua, along with its adjacent buildings (known as the St. Antoine Apartmanları) on İstiklal Avenue, was built between 1906 and 1912 in the Venetian Neo-Gothic style, and was likewise edificed by the local Italian community of the city, mostly of Genoese and Venetian descent, who amounted to 40,000 people at the turn of the 20th century.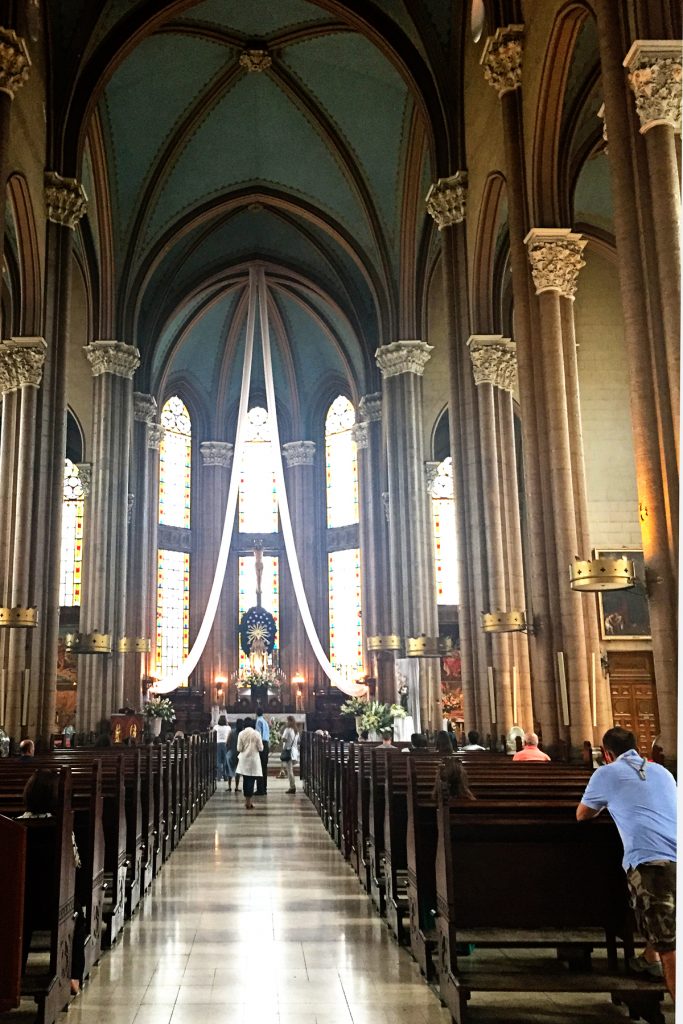 It's interesting also to note that it has mass on Saturday and Sundays in Italian, Polish, English and Turkish. As well it has mass on Tuesdays in Turkish and daily in English.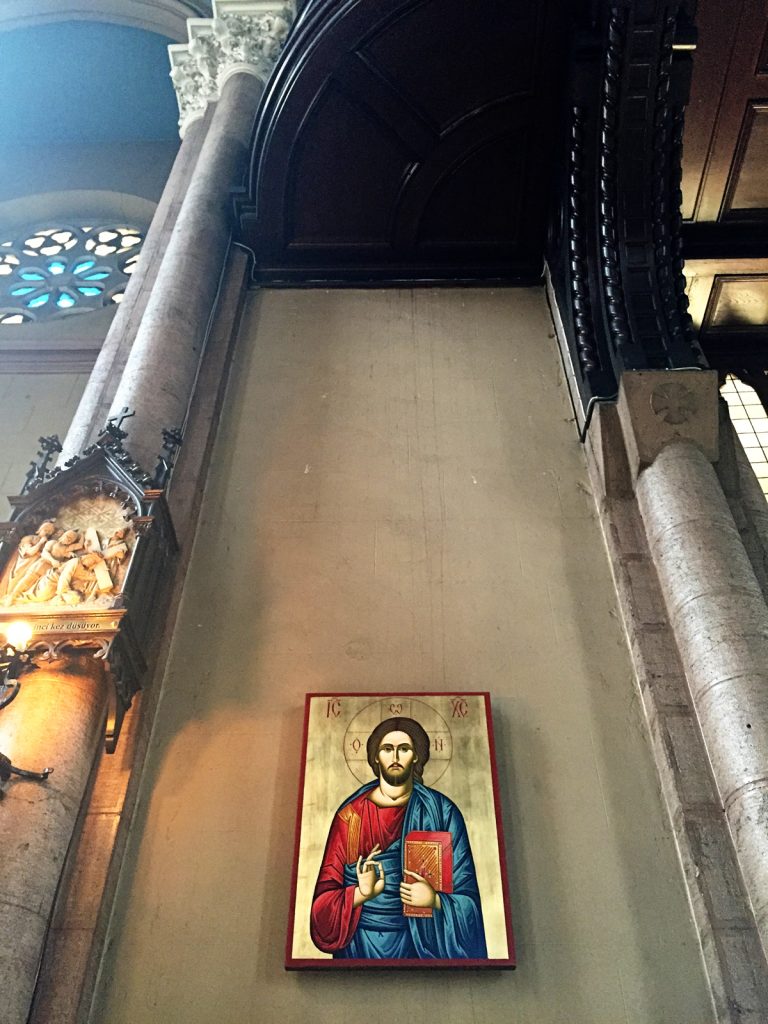 Although Turkey is predominantly Muslim, it does coexist with other faiths, one being Catholic.
Istanbul stops also include the Grand Bazaar or the Egyptian Spice market, a boat ride on the Bosporus, and of course seeing the Haggia Sophia who was a church, then a mosque and now a museum.
Istanbul – east meets west and always so broad at what you can find there!
Social Share