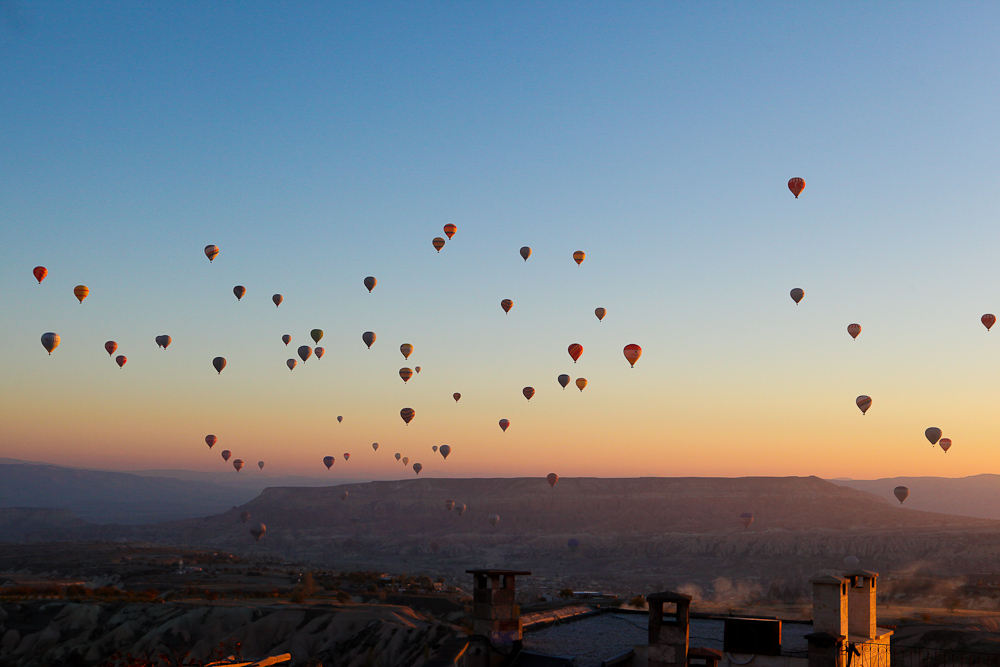 There is nothing quite like waking up in the morning in Cappadocia and opening your windows of your cave hotel and seeing the early morning sky full of hot air balloons.
It sounds made up right? No, it happens…every morning in the Goreme valley.
Walking through Urgup is like you have walked back in time.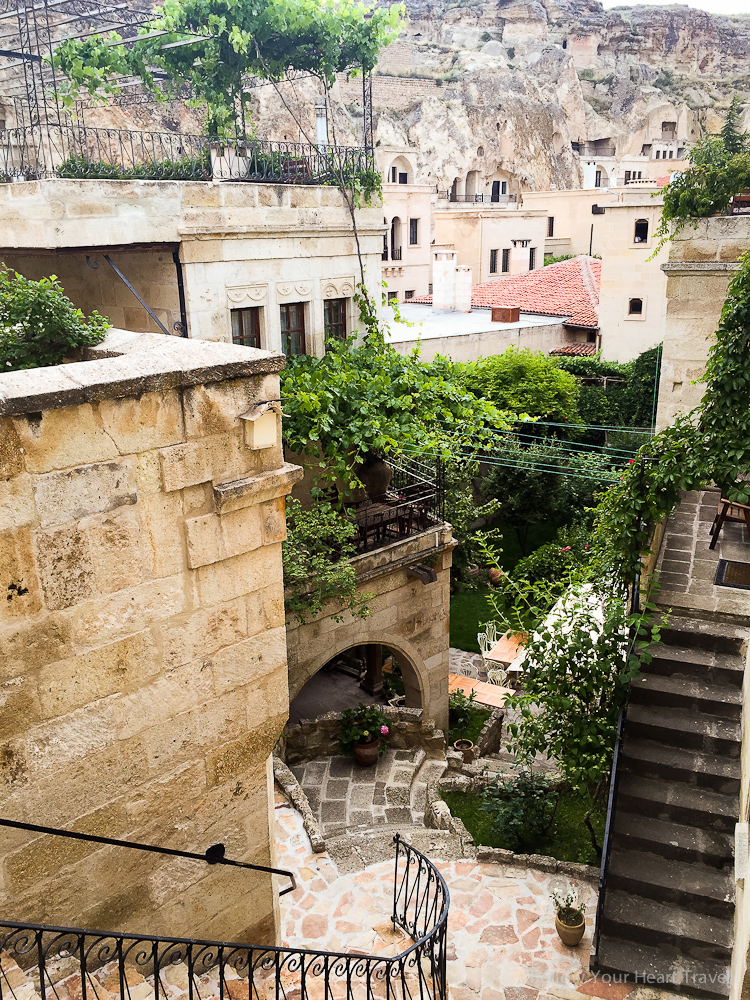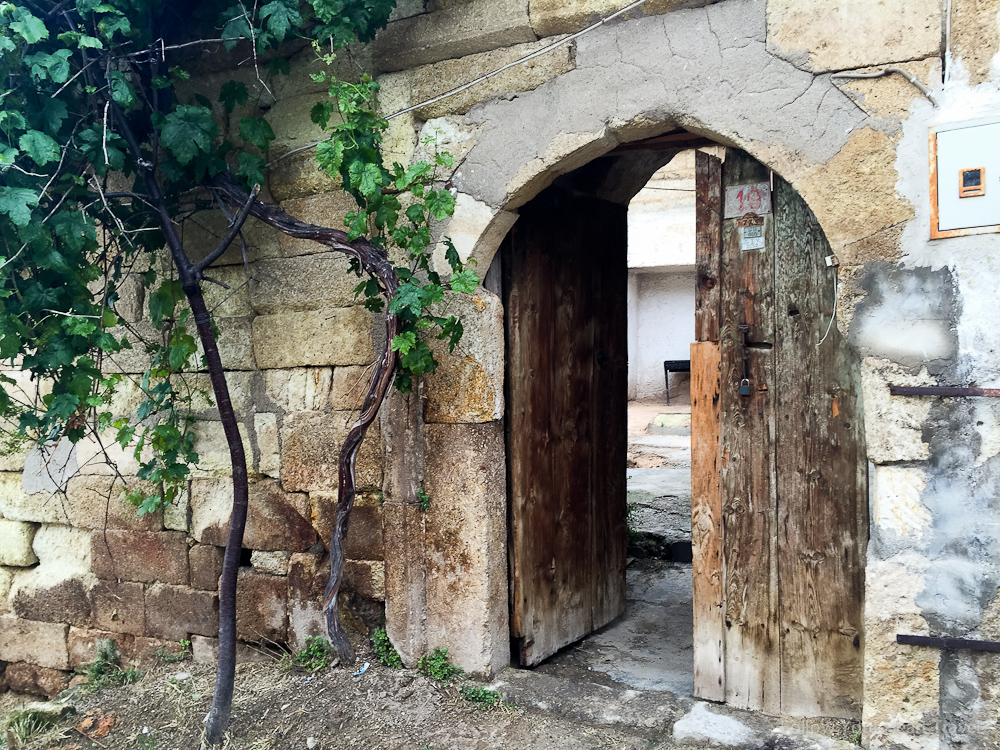 There is so much to see and experience in the magical land of Cappadocia.
From riding hot air balloons at dawn…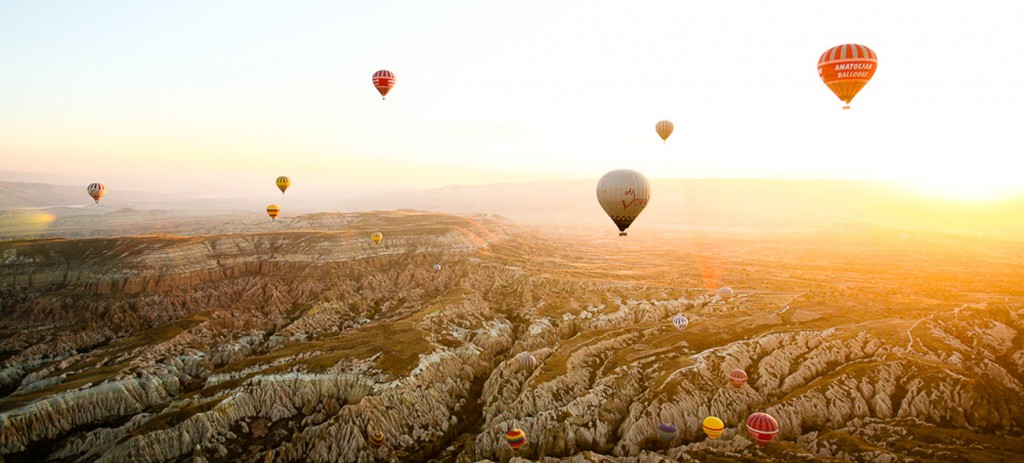 Experiencing Turkish night in an old caravansaray…
Or watching amazing pottery get spun in the little town of Avanos by Chez Galip.
Or visit Pigeon Valley and take in the views…
There is so much. You can check out the underground cities, or horseback ride and even just wander the towns and see the many carpet co-ops.
Whatever you do in Cappadocia when you visit, it will surely be full of wonderful memories and experiences!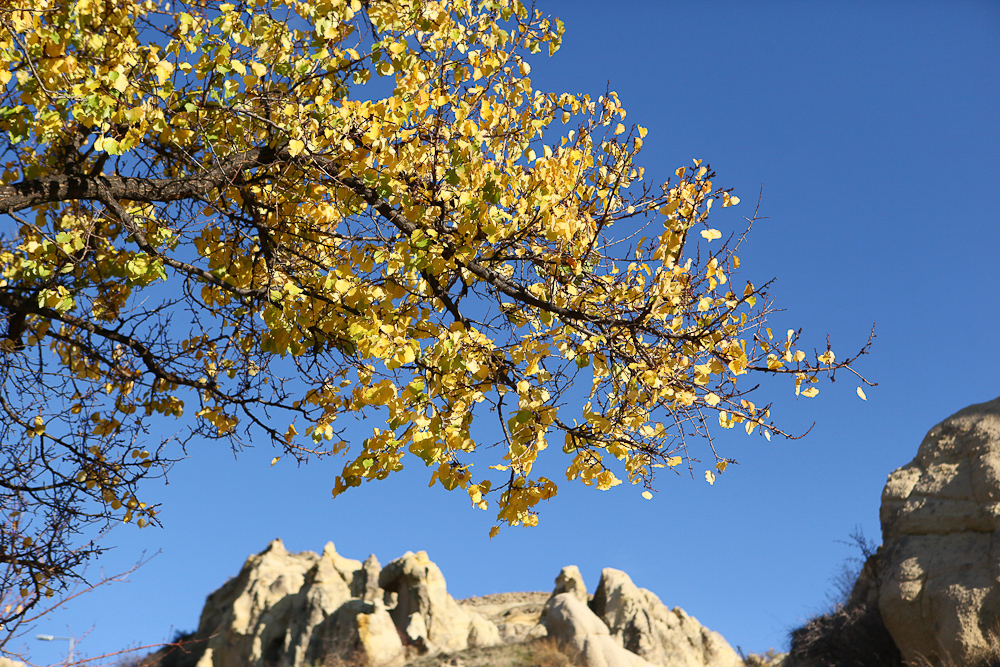 Social Share