I can't count the number of times I have been to the Risani souk. We love to bring our guests there to shop at the pharmacy, to see what a lively rural souk looks like. It's always such a highlight of their day.
When I was hosting 3 guests on a RoadTrip around Morocco in 2018, my desert guide and friend Ahmed, took us not only to the Risani Souk before our Camel trek, but to the most amazing Ksar in Risani – Ouled Abdelhalim.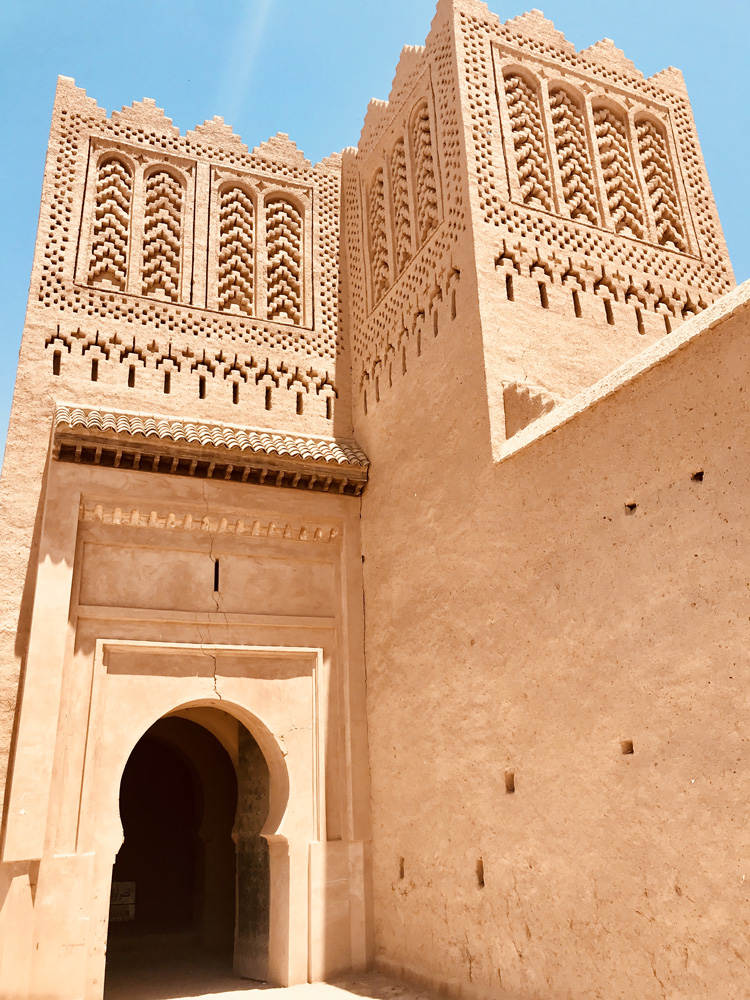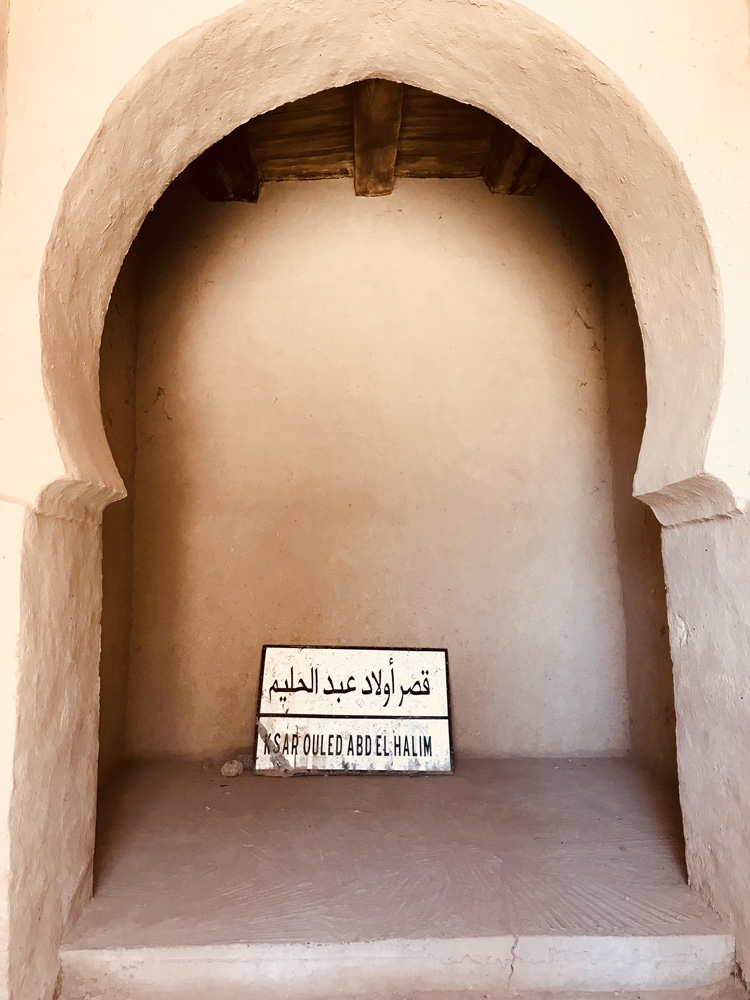 This ksar (definiton of ksar is a fortified village with walls surrounding it all, like Ait Ben Haddou) is one of the finest in the Tafilalt. The Tafilalt is the oasis area in this region of Morocco.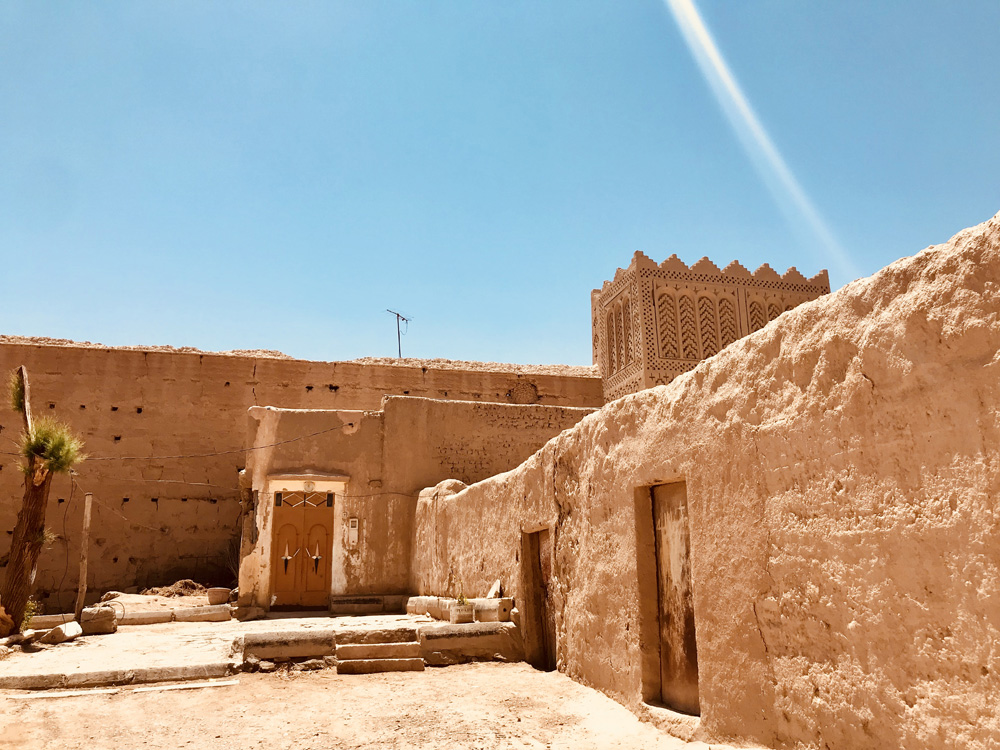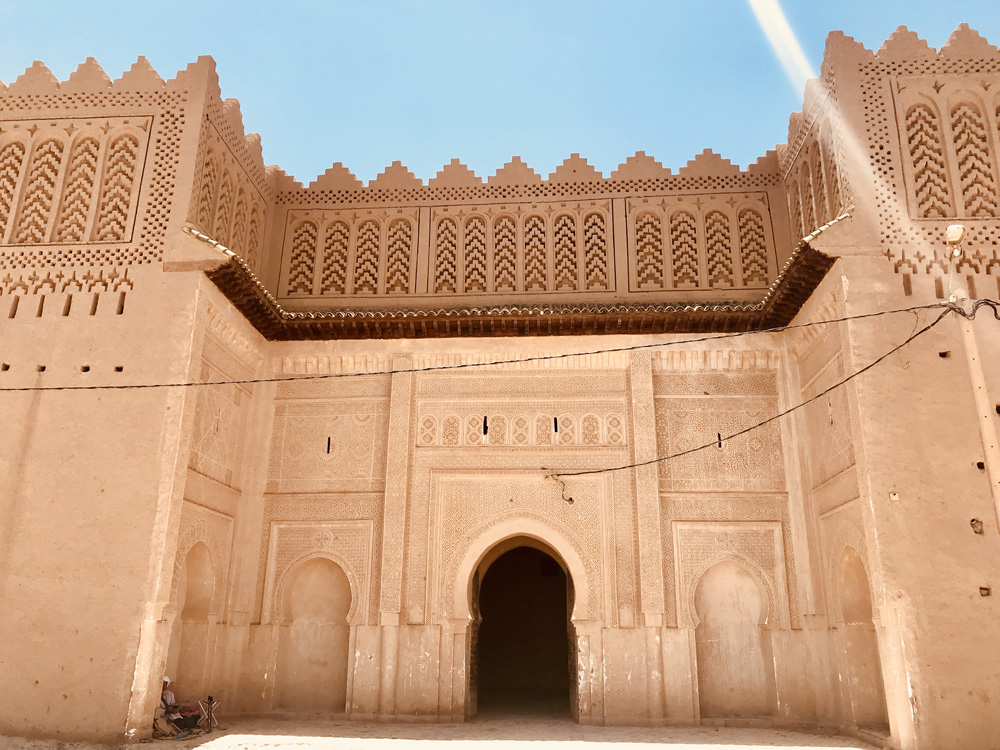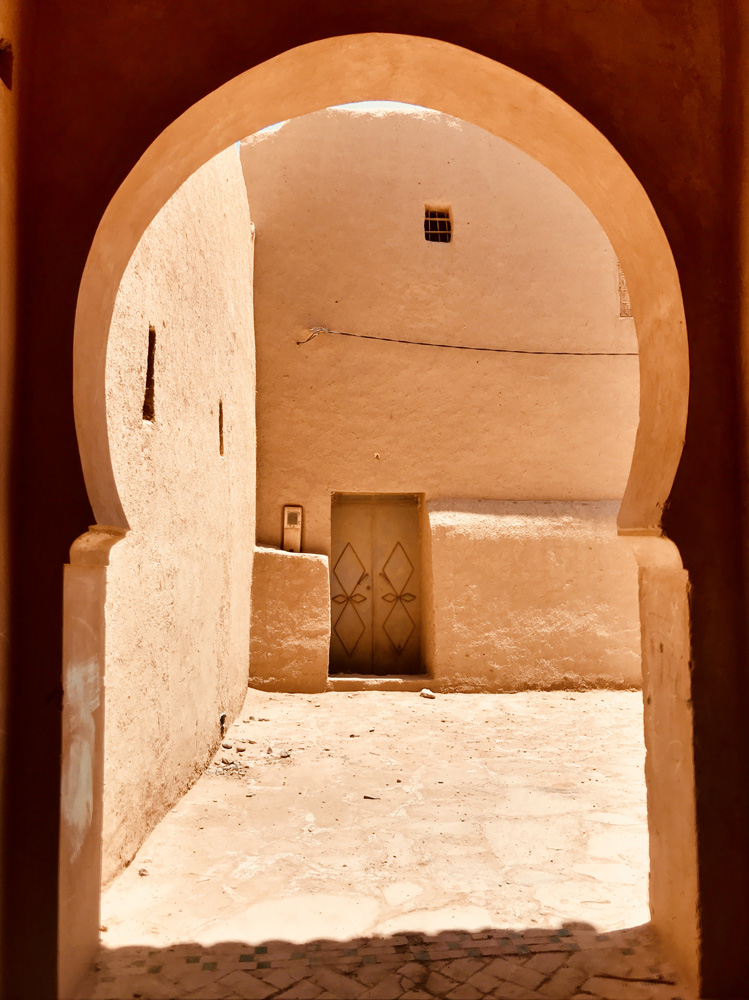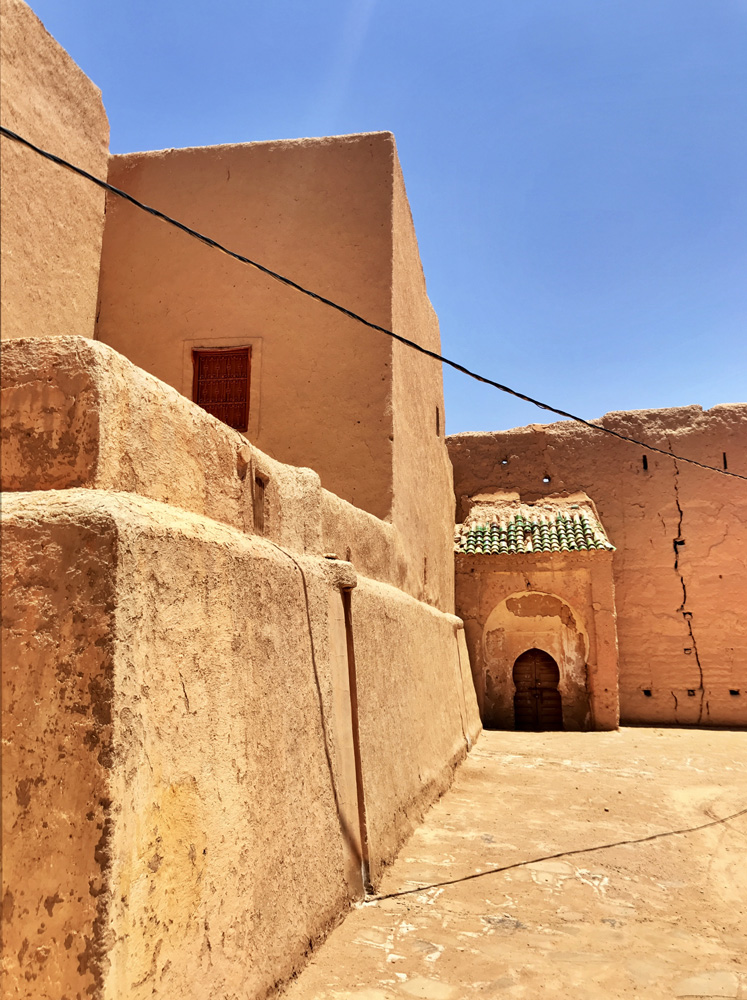 The grand entrance is especially noteworthy with its raw brick décor made of blind arcades and concave motifs.
Inside, there are homes as well as a few dilapidated buildings which have preserved some fine fragments of painted ceilings.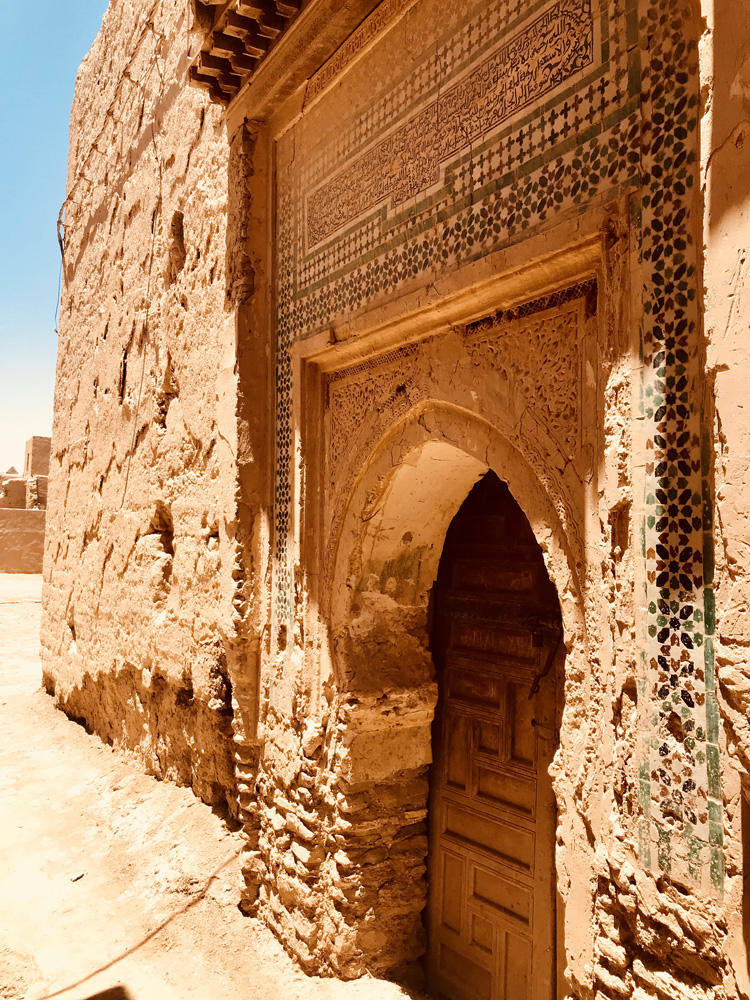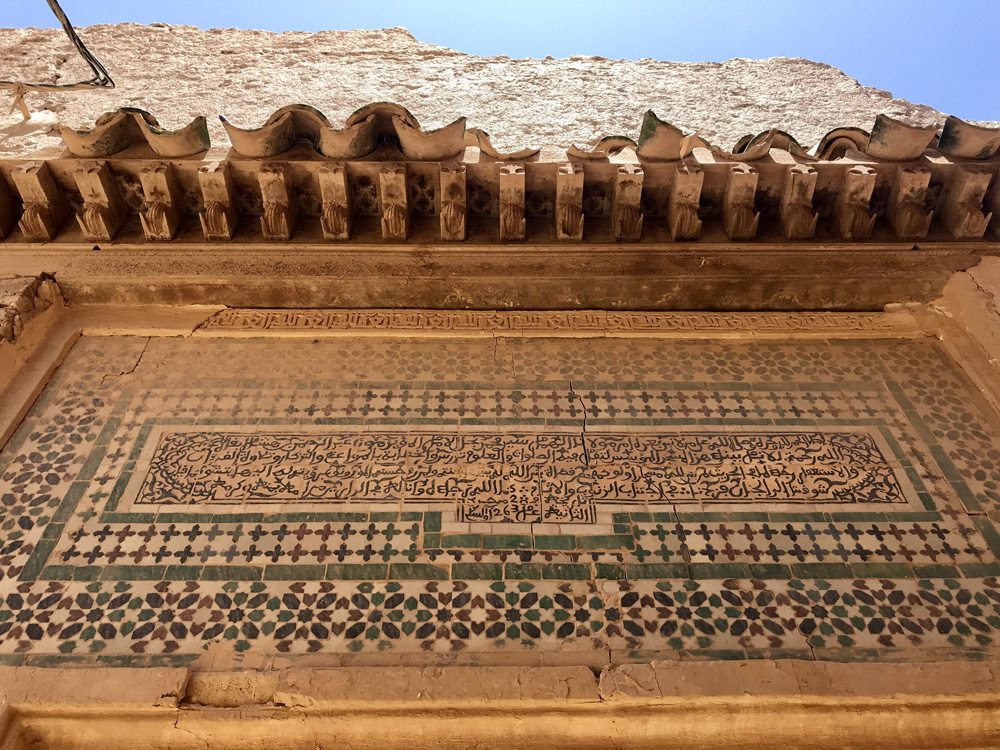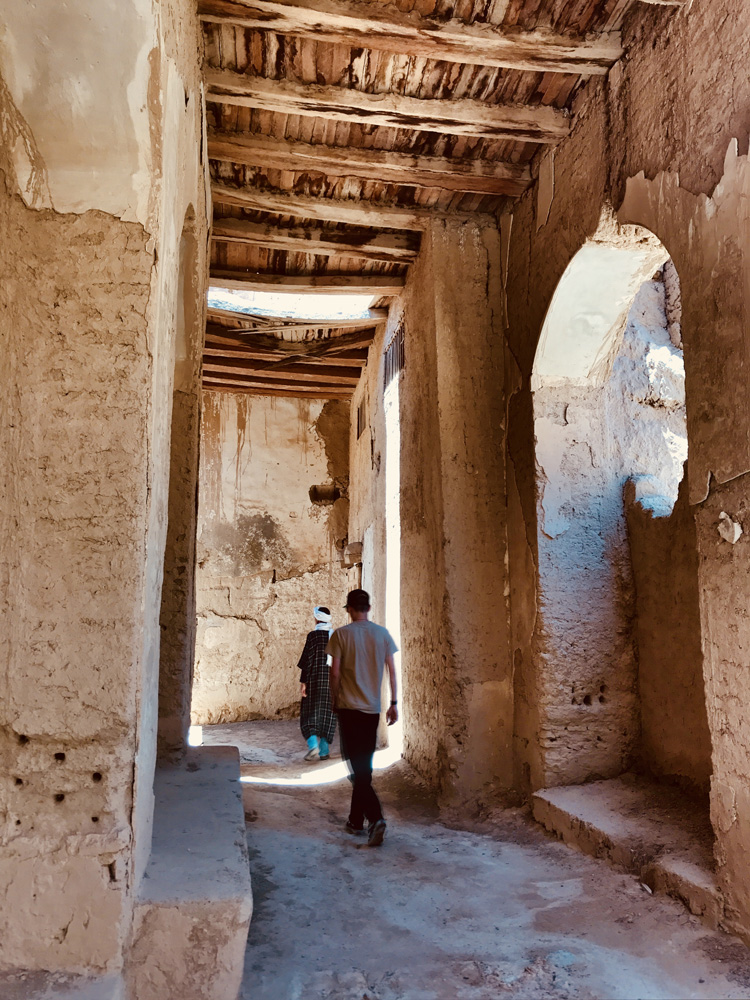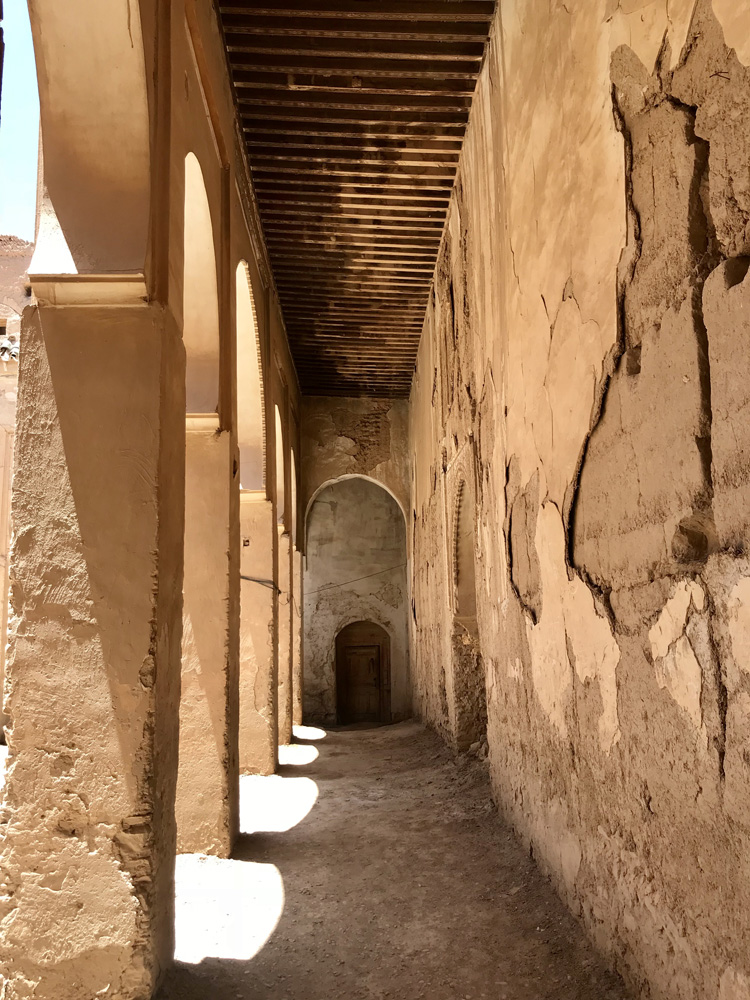 We saw how the water was also brought up from a deep well…and it still has water that is brought up for the residences that stay inside the ksar.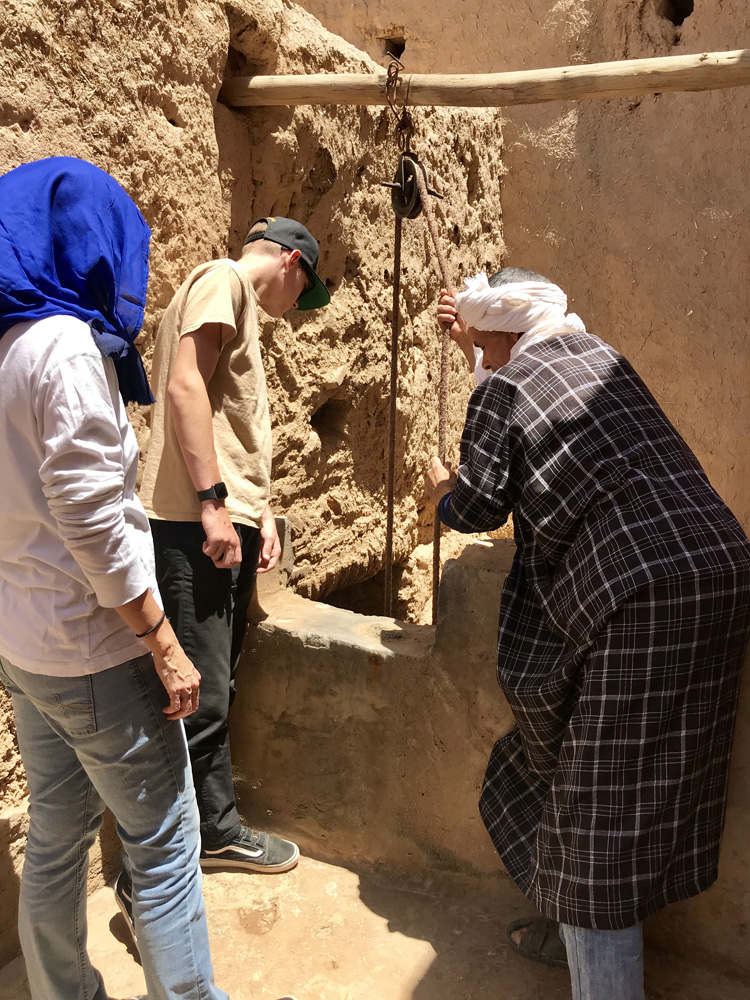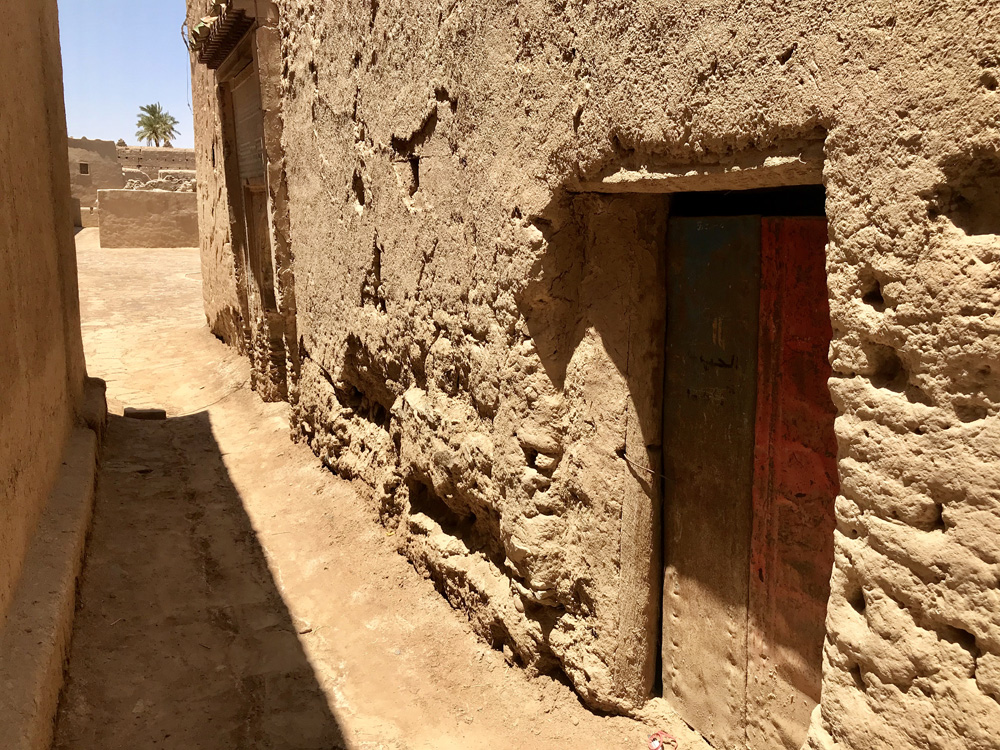 Unfortunately we were not able to go into those but peered through some cracks and doors and it was all amazing no less.
There was a framed Alaouite dynasty lineage which was super interesting.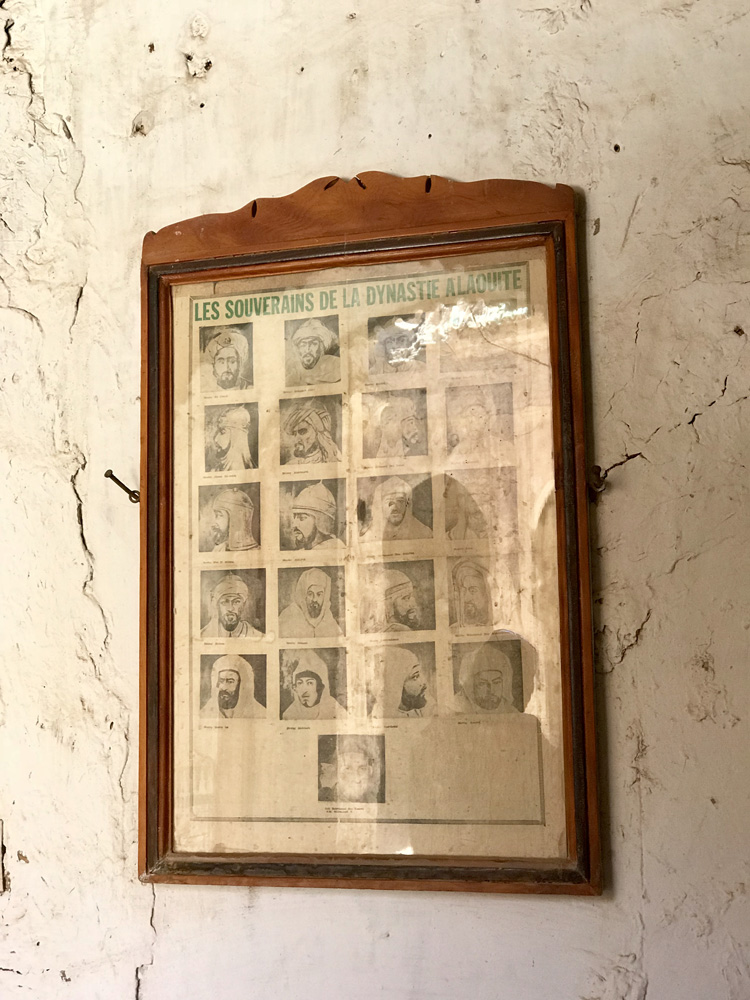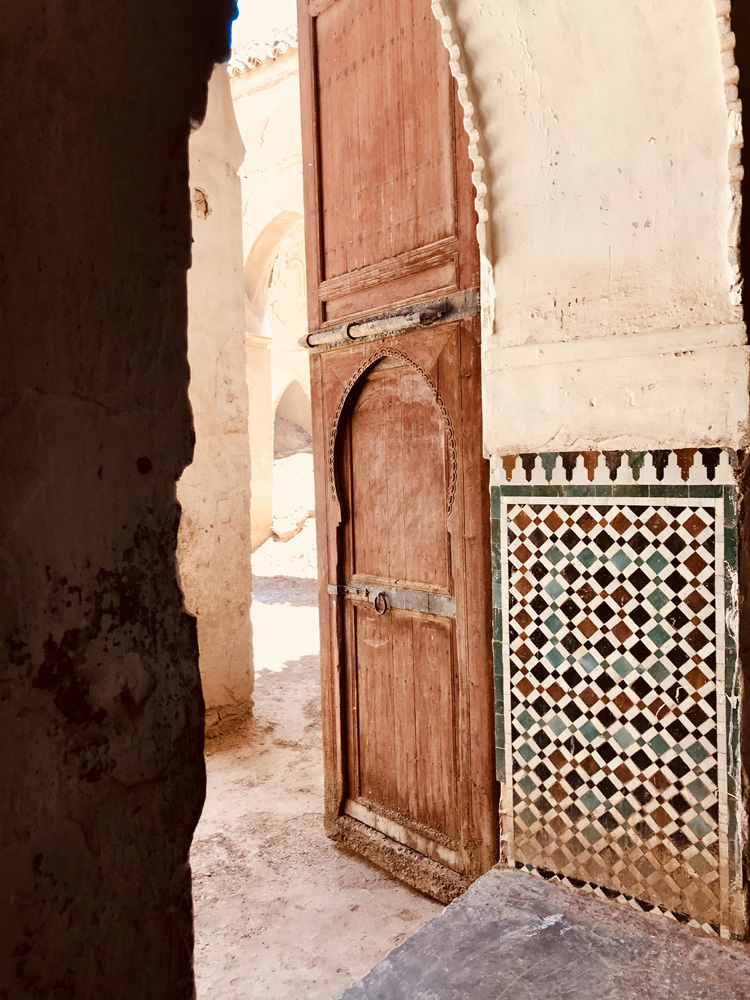 Even the details we saw outside some of the buildings was intricate and in remarkable condition considering.
Truly it was something I had never quite seen before…and I was so thankful our guests had this experience!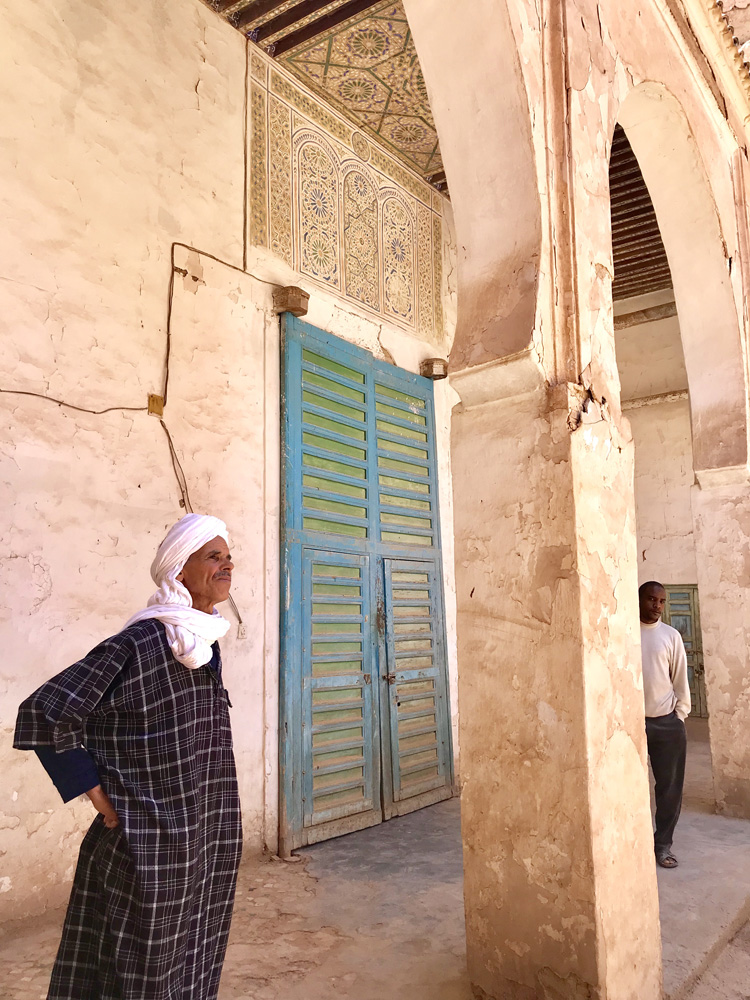 Social Share