The Acqua Alta Bookshop or Libreria Acqua Alta is one of those "instagrammable" places we see all over social media.
But more than that I wanted to see it for what it's also known for – it's named for one of the most interesting bookshops in the world. And rightfully so!
One morning my daughter and I were staying in Venice, we decided to take a walk to this bookshop…you could even see the wall from the canal…but it wasn't enough.. I had to go find it and go INSIDE. 🙂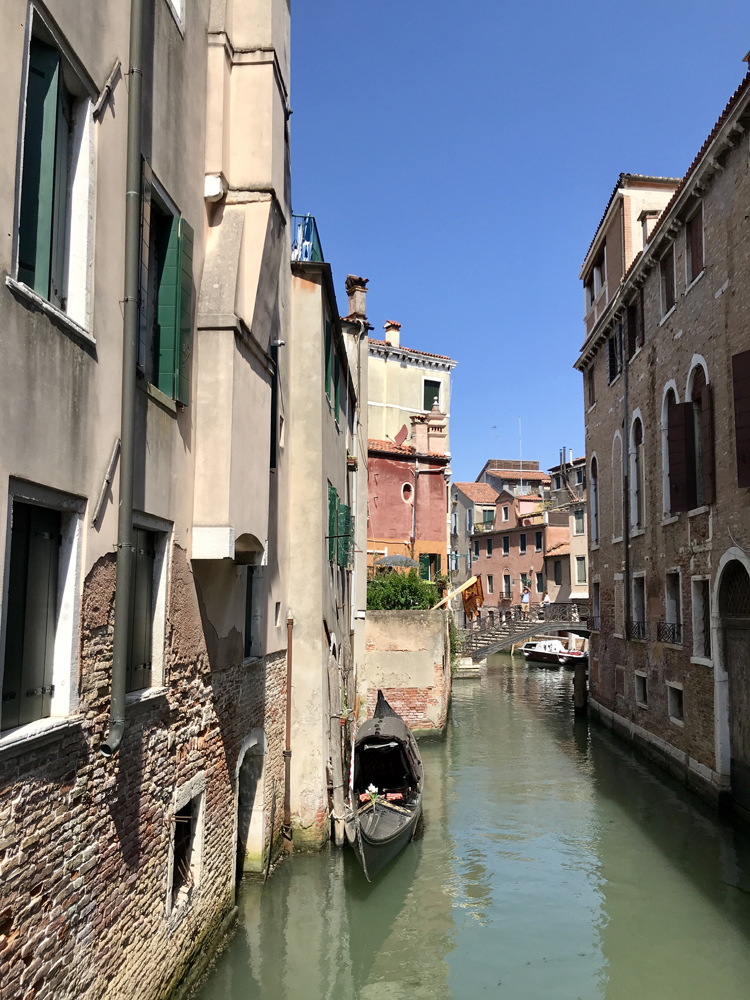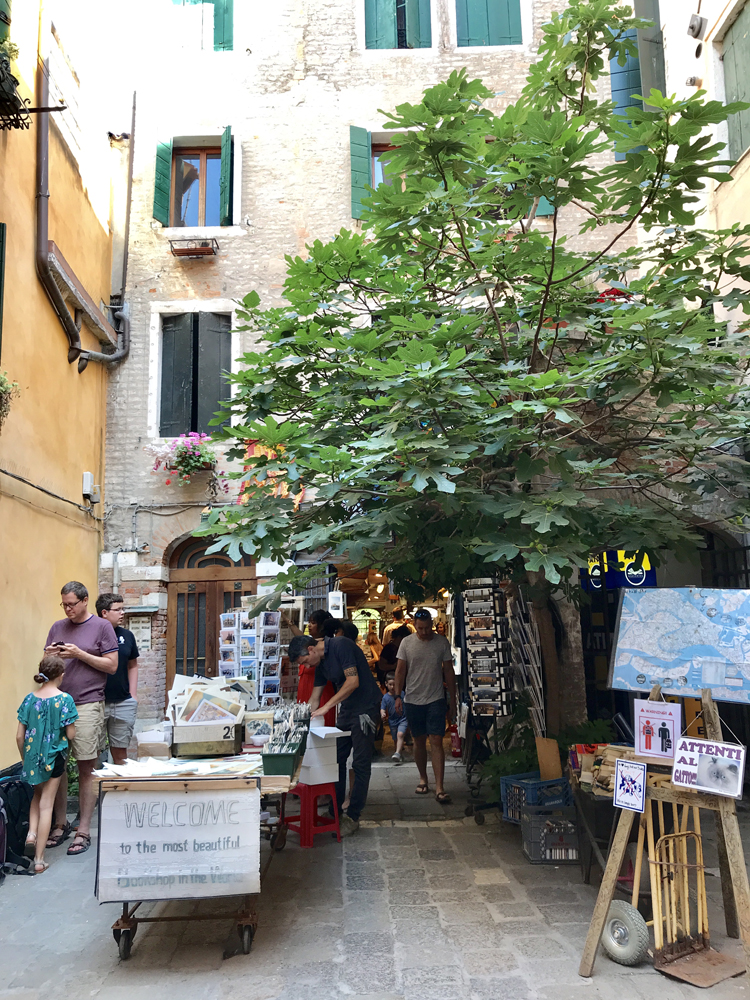 Stacked to the brim with wall to wall books, magazines, maps, dictionaries, history and art books and everything in between, it does store some of their items in tubs and waterproof bins – there is even a gondola in there with booked lining it. It's really a sight to see!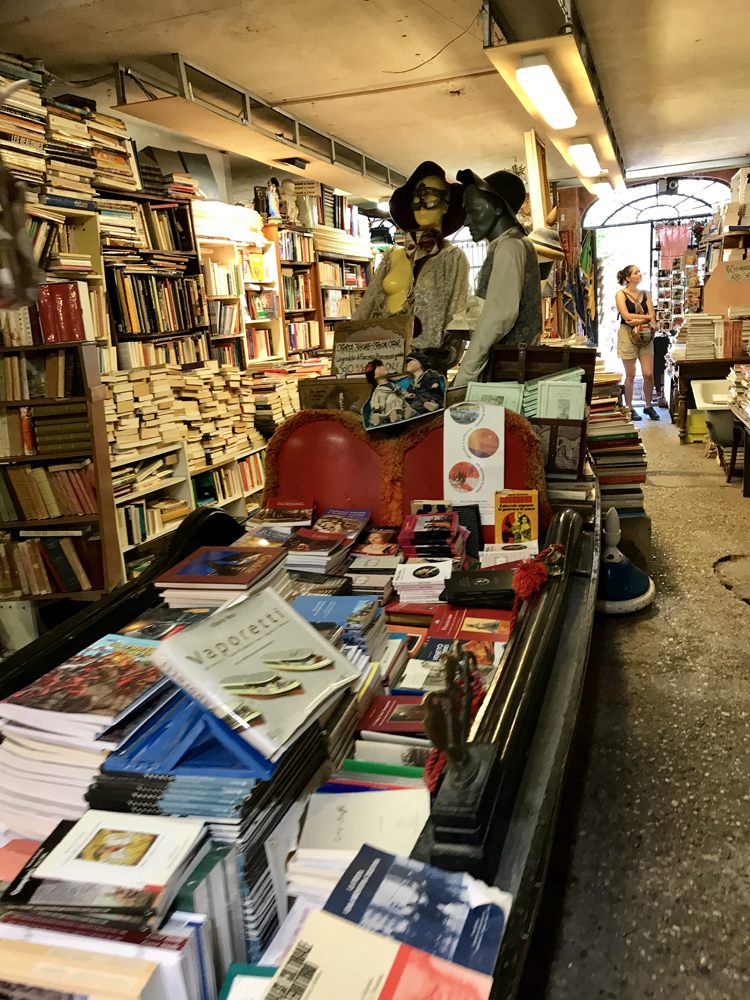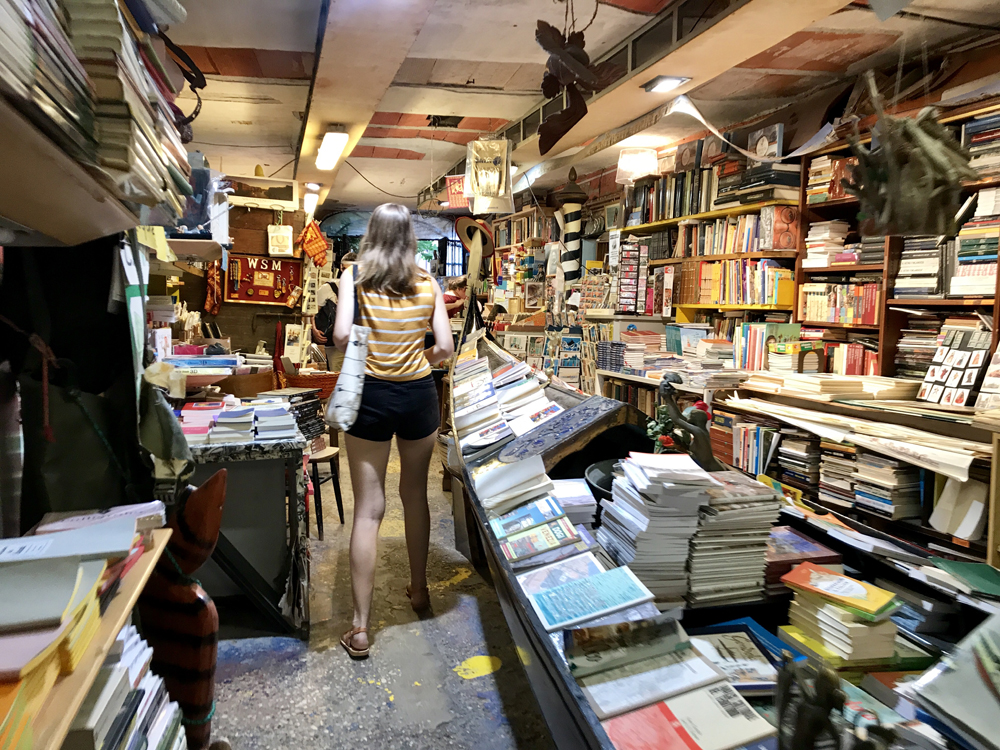 **Unfortunately during this last acqua alta, it lost 1000s of volumes due to the uncharacteristically high tides that devastated the entire city. Very sad indeed. **
If you are a book lover, it's a definite must for you to go to when in Venice. It's a cross between a serious library and a flea market, a little dusty, and a whole lot of amazing literature.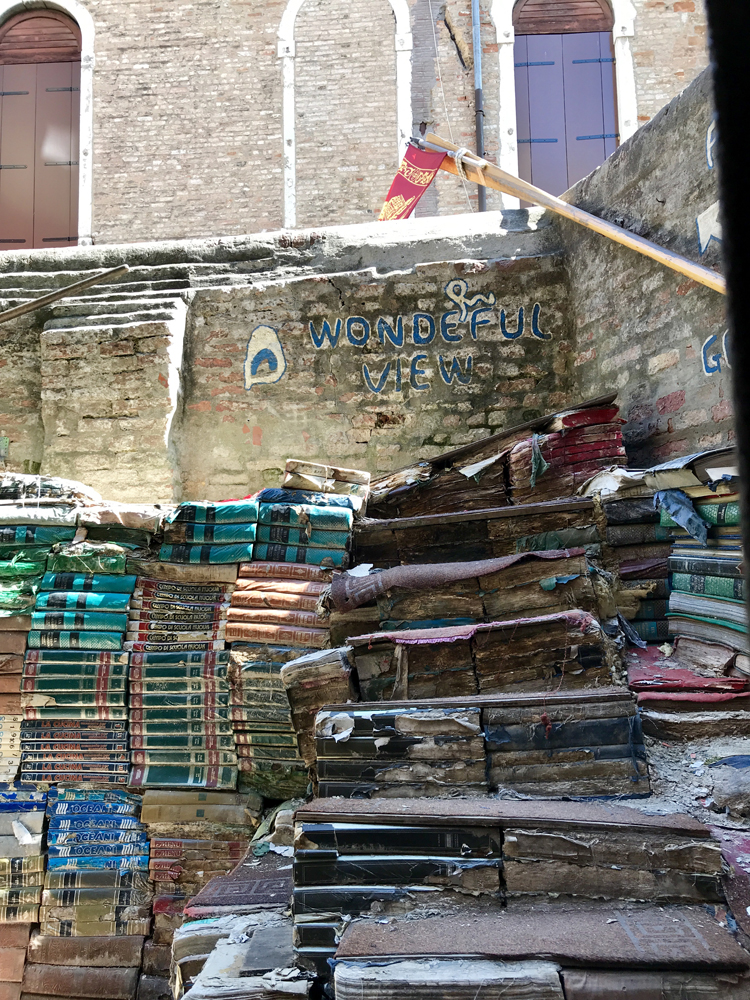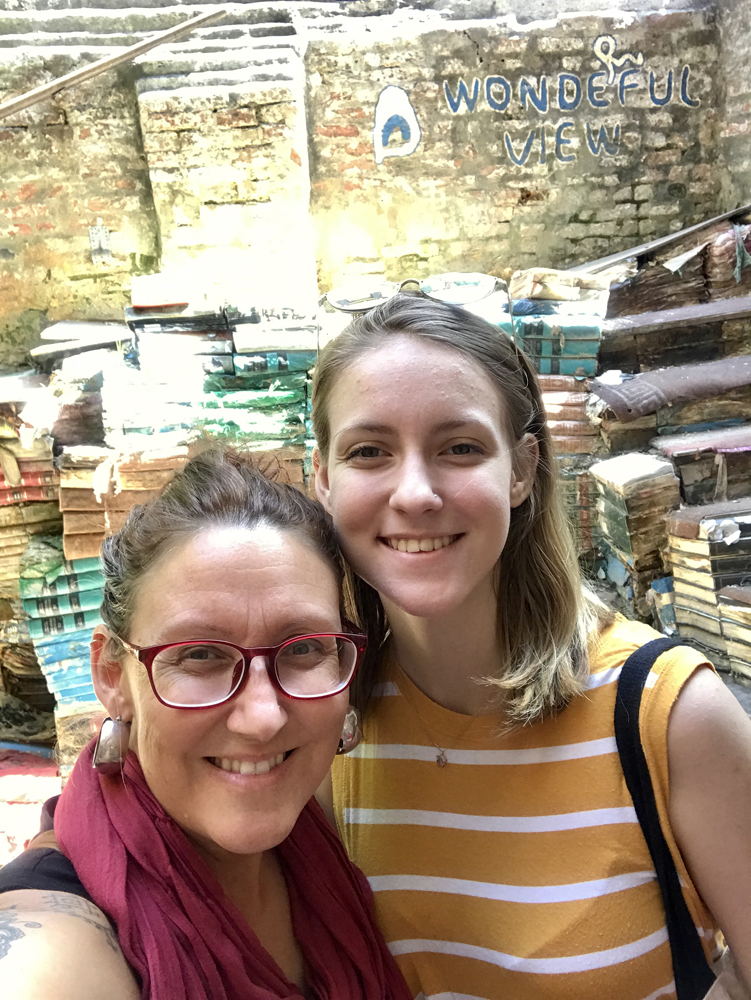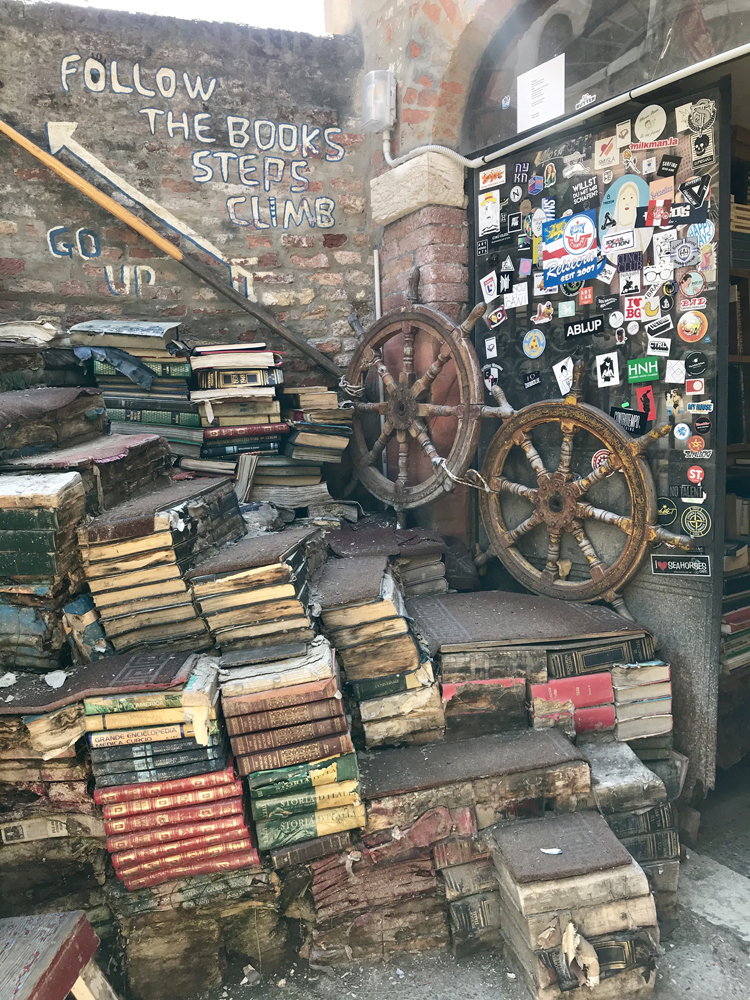 The bookshop is called Libreria Acqua Alta, which literally means "library of high water", and as we know Acqua Alta has been happening in Venice forever.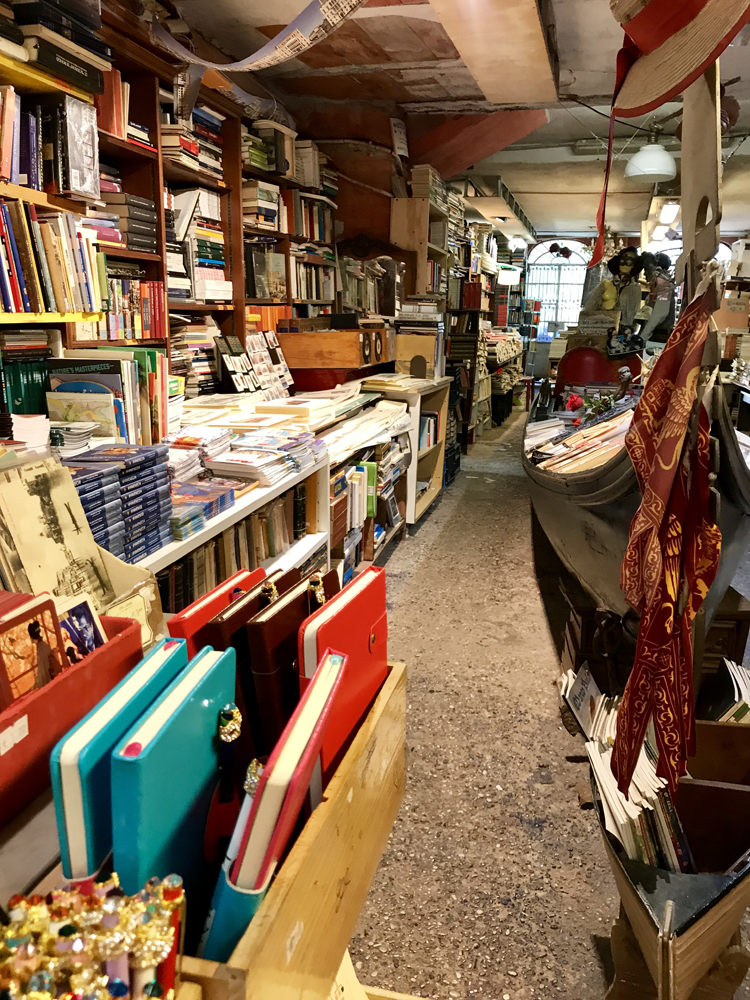 If you love books – and cats (the owner has some of those loitering and lazing about too!) – then this is a definite place to put on your "Things to see/do in Venice".
Social Share