ait ben haddou
,
ankara
,
antalya
,
Bergama
,
chefchaouen
,
destination highlights
,
destination review
,
essaouira
,
fes
,
follow your heart travel experiences
,
go local roadtrip to morocco
,
Guest Review
,
istanbul
,
Italy
,
italy travel
,
italy travel experience
,
izmir
,
konya
,
kusadasi
,
merzouga
,
morocco
,
morocco travel
,
morocco travel experience
,
Old Villages of Turkey
,
ouarzazate
,
rabat
,
real travel experience
,
safranbolu
,
sahara desert
,
Tracey Heppner Travels
,
travel destination highlights
,
travel experience
,
travel morocco
,
travel tips
,
Travel Turkey
,
Turkey
,
Turkey Travel Experience
,
UNESCO
,
unesco world heritage site
When I saw this gorgeous graphic art by Muti Studios in the January edition of West Jet's Airline Magazine, I was SO inspired!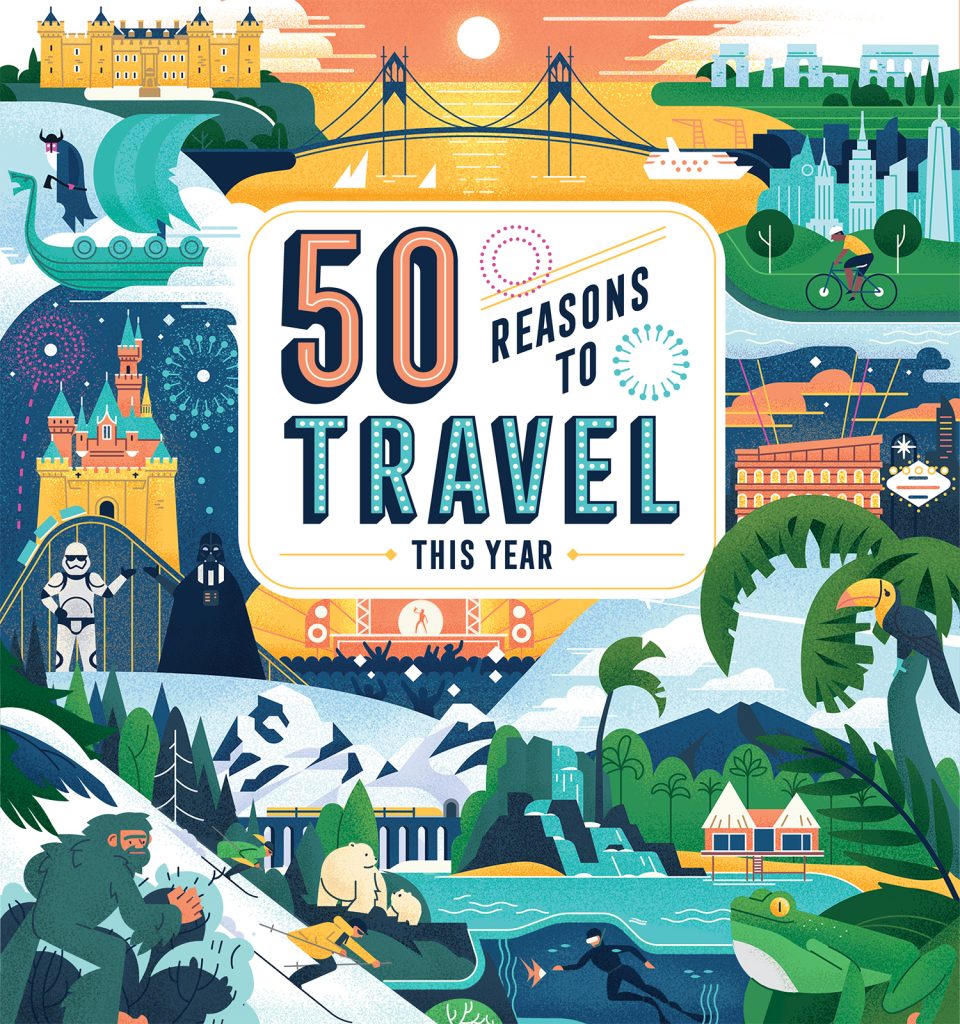 Then I thought, how on earth can I come up with FIFTY reasons why people should travel with us!? You know what…I got to 50 in NO time! I was so surprised and happy!
So I am sharing those 50 reasons with you in this post!
Ready? Here we go!
50 reasons to travel with FYH
1. Ride a Vespa through Umbria for a week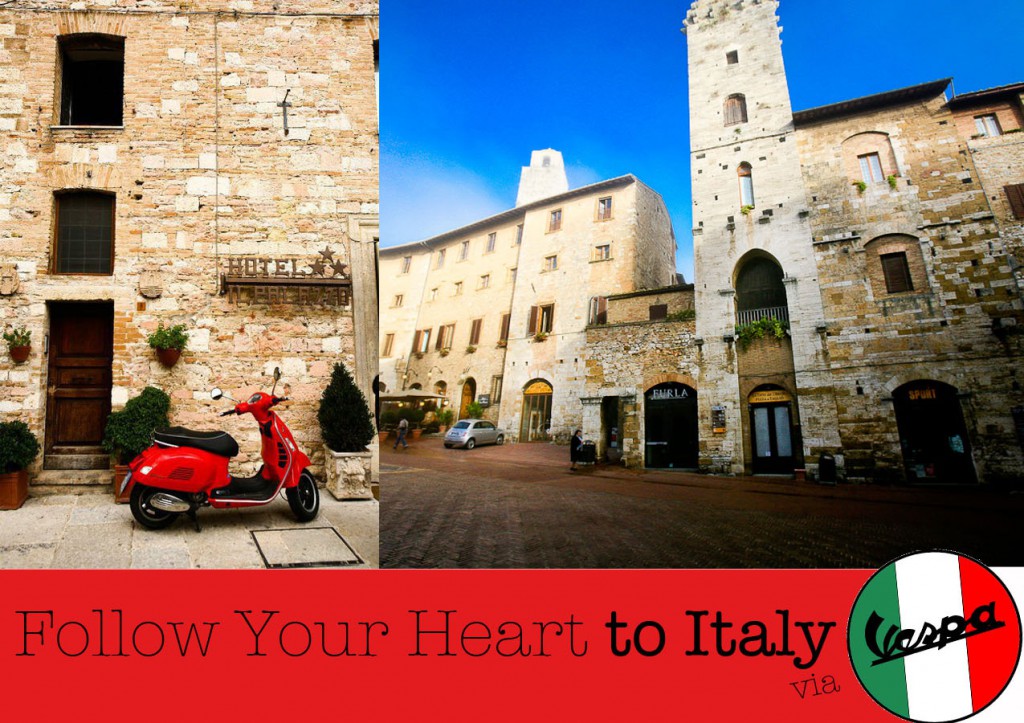 That's right! We have a fantastically FUN week planned for this coming September, riding our way through Umbria, stopping towns such as Assissi, Spoleto, Trasimeno Lake, Spello, Montefalco, Norcia and others…all while zooming on your very own Vespa!
I mean really…who doesn't want to do this? More details here.
2. Overnight in a luxury camp in the Sahara Desert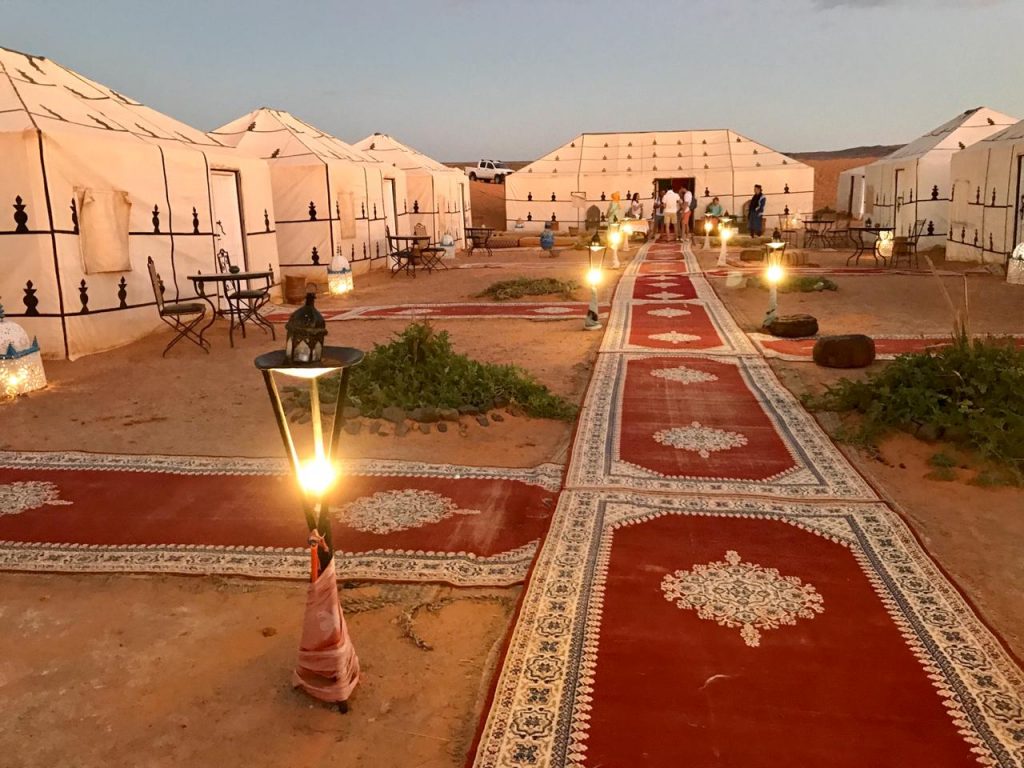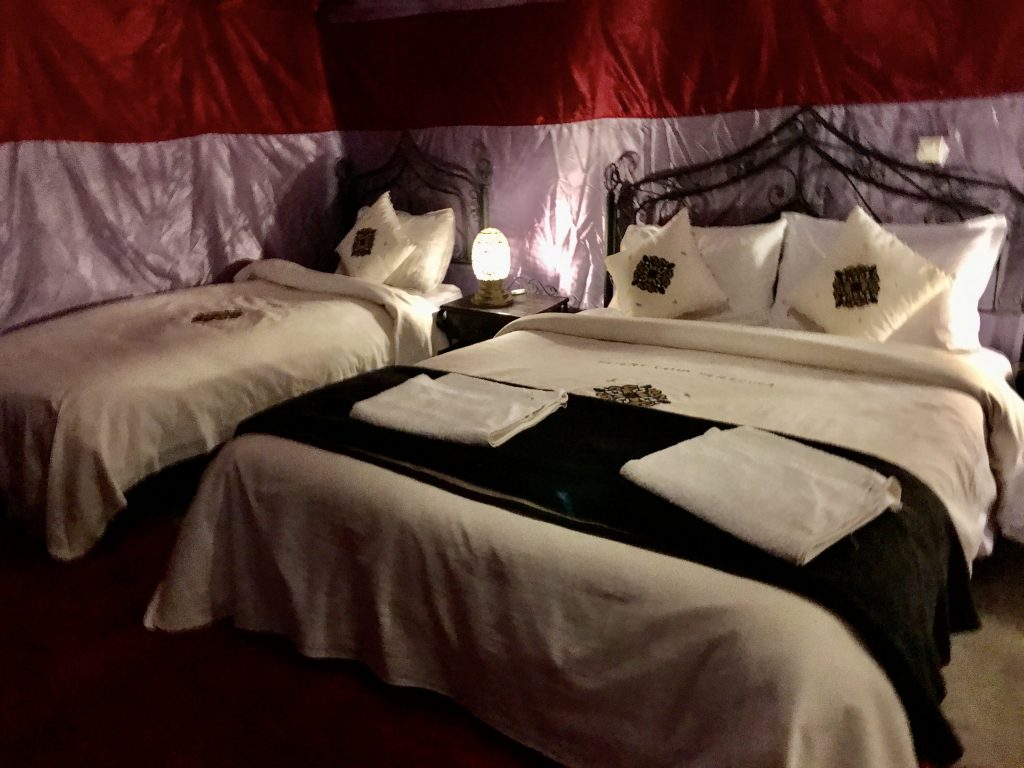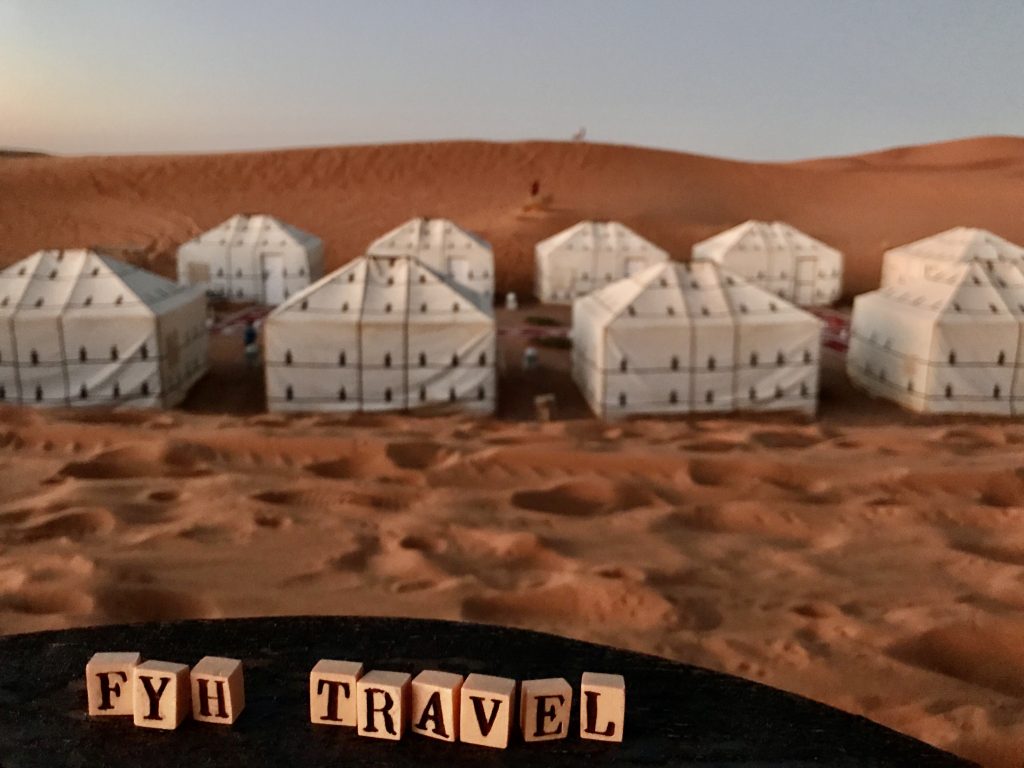 I know, it's shocking…how can something so amazing be out in the middle of a sand dune??? Well, friends..it is. And it is one of the most amazing experiences ever. EVERY SINGLE GUEST I have brought to Morocco has said their overnight desert camp experience is a MAJOR highlight.
And it's included in ALL of our Travel Experiences through Morocco. See them all here.
3. Wade in Pamukkale's "cotton castles"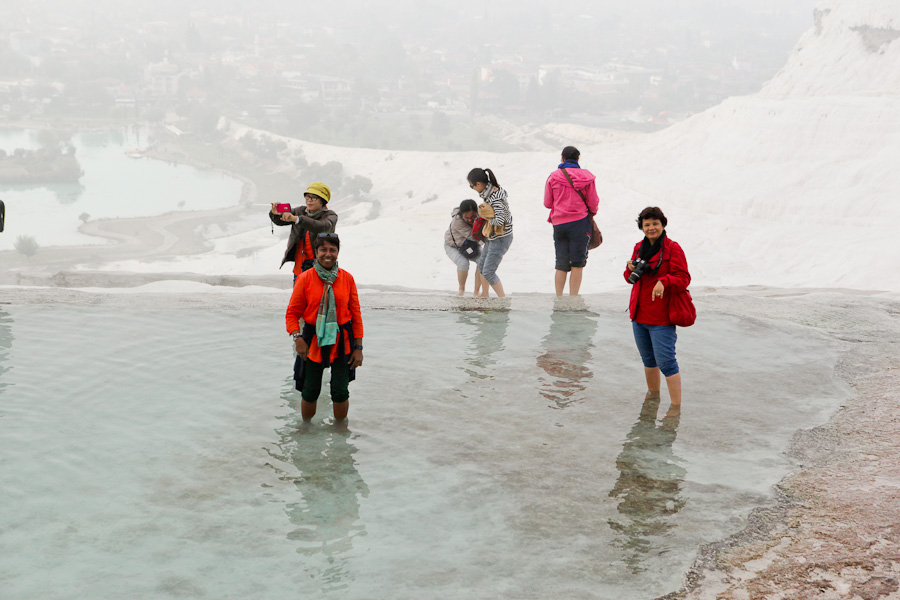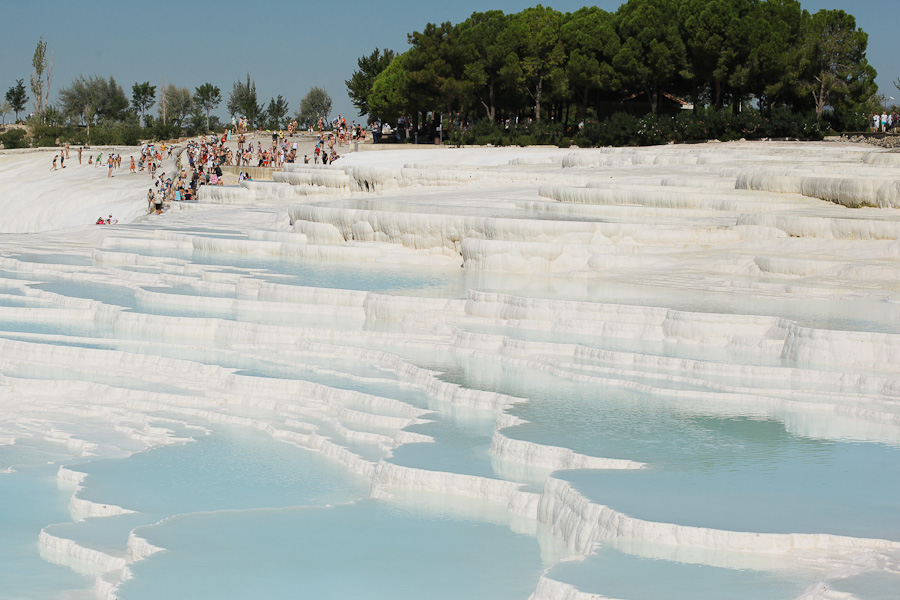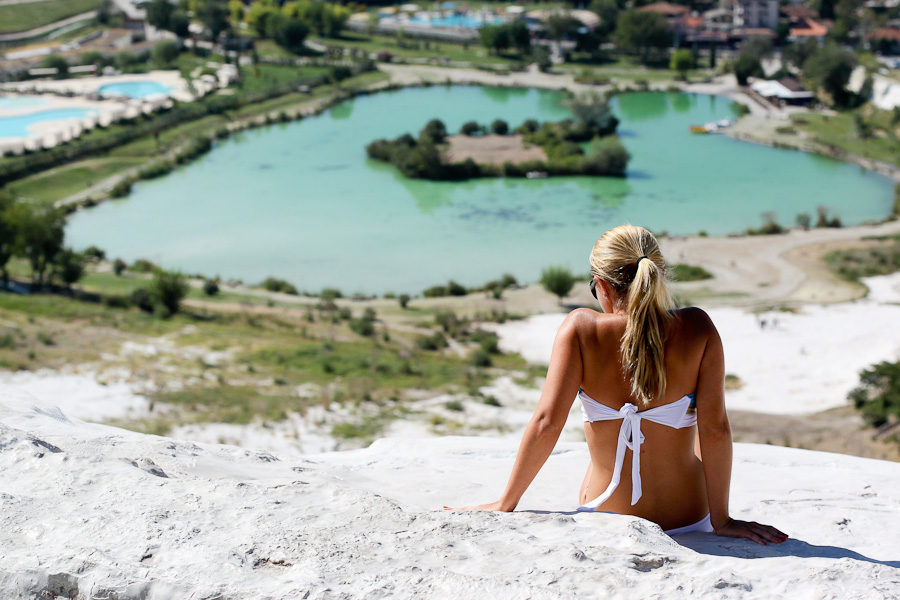 Pamukkale is a town in western Turkey known for the mineral-rich thermal waters flowing down white travertine terraces on a nearby hillside. It neighbors Hierapolis, an ancient Roman spa city founded around 190 B.C. Ruins there include a well-preserved theater and a necropolis with sarcophagi that stretch for 2km. The Antique Pool is famous for its submerged Roman columns, the result of an earthquake.
It's probably one of my favourite things to do in Turkey! See our trips there this year here.
4. Small groups = awesome!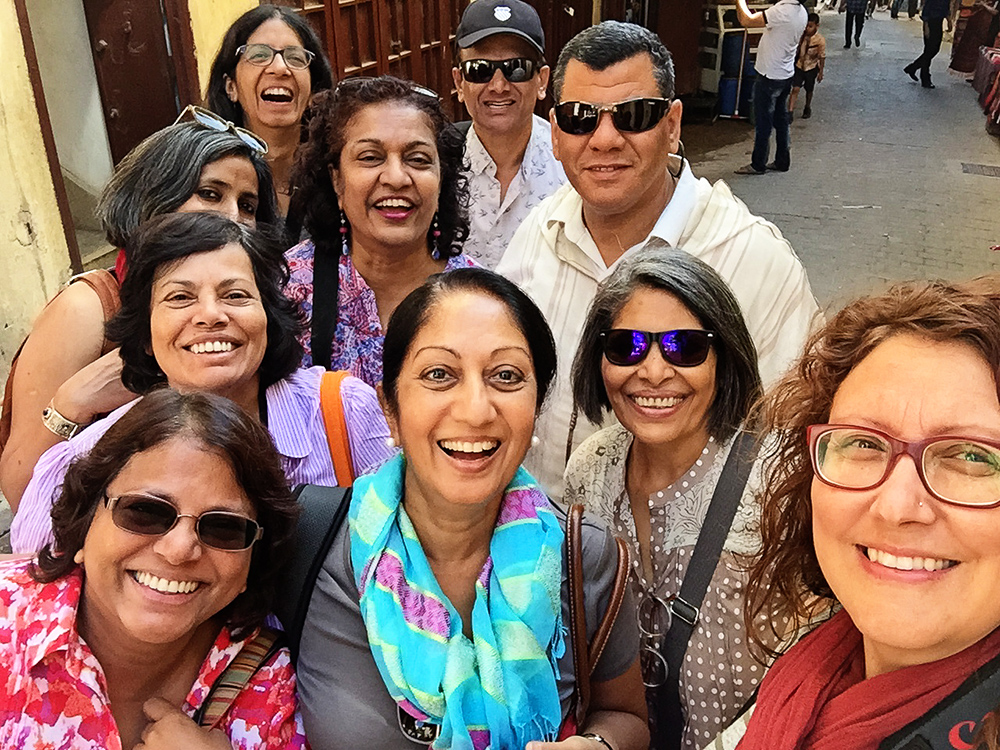 It's true – with small groups you get to see more, experience more local things and have a unique and more valuable experience all while not having the hassle of planning it all yourself. Unlike some big groups where you feel like you are being led around like cattle, our small groups can maneuver in and out and to places big groups simply cannot. Plus you get to have a small group of fellow travelers to experience and make memories with! And small group travel is also more affordable than solo Travel Experiences, so why not try our small group experiences for your next adventure? We have many to chose from. 🙂
5. Take a cooking class in Marrakech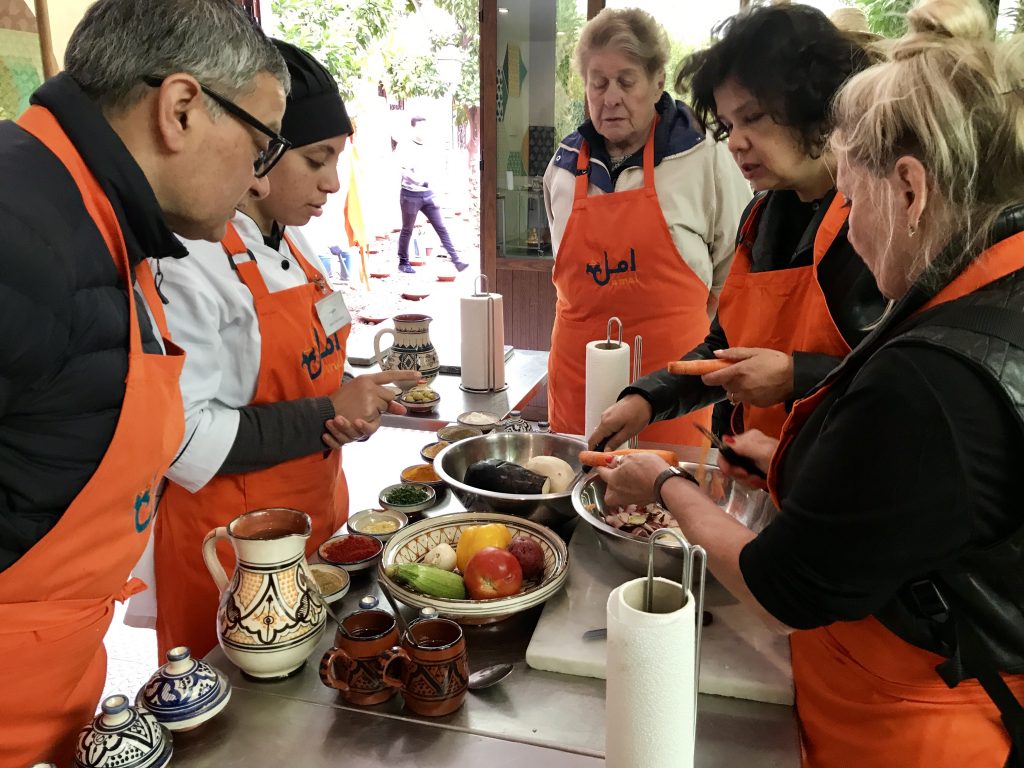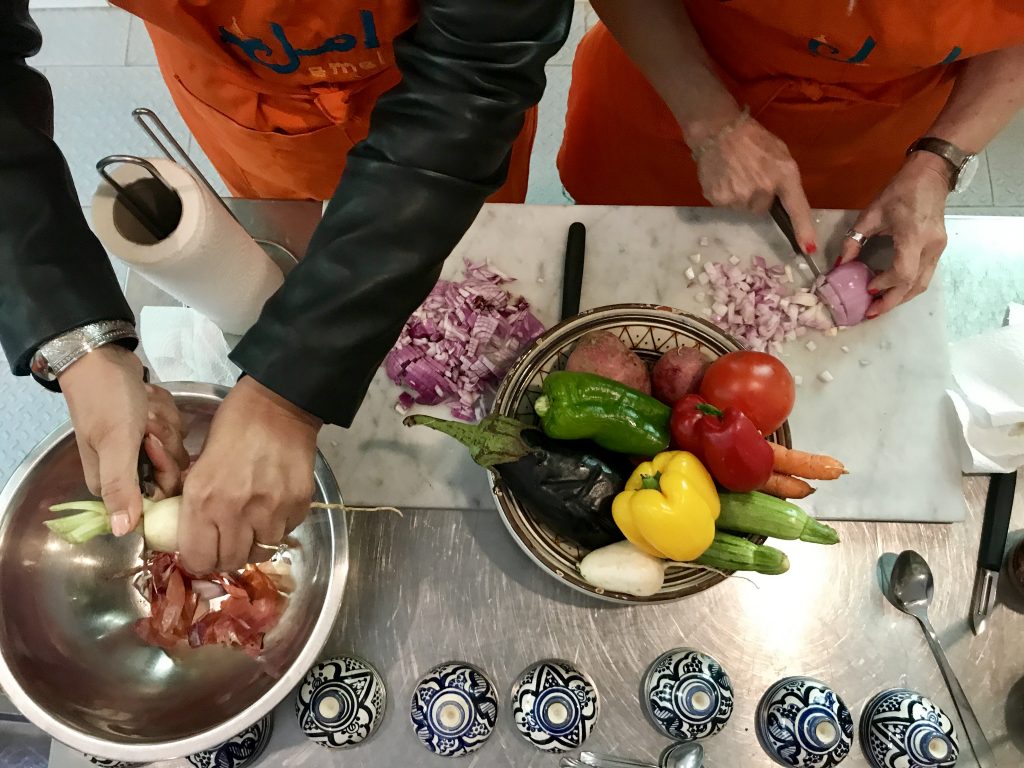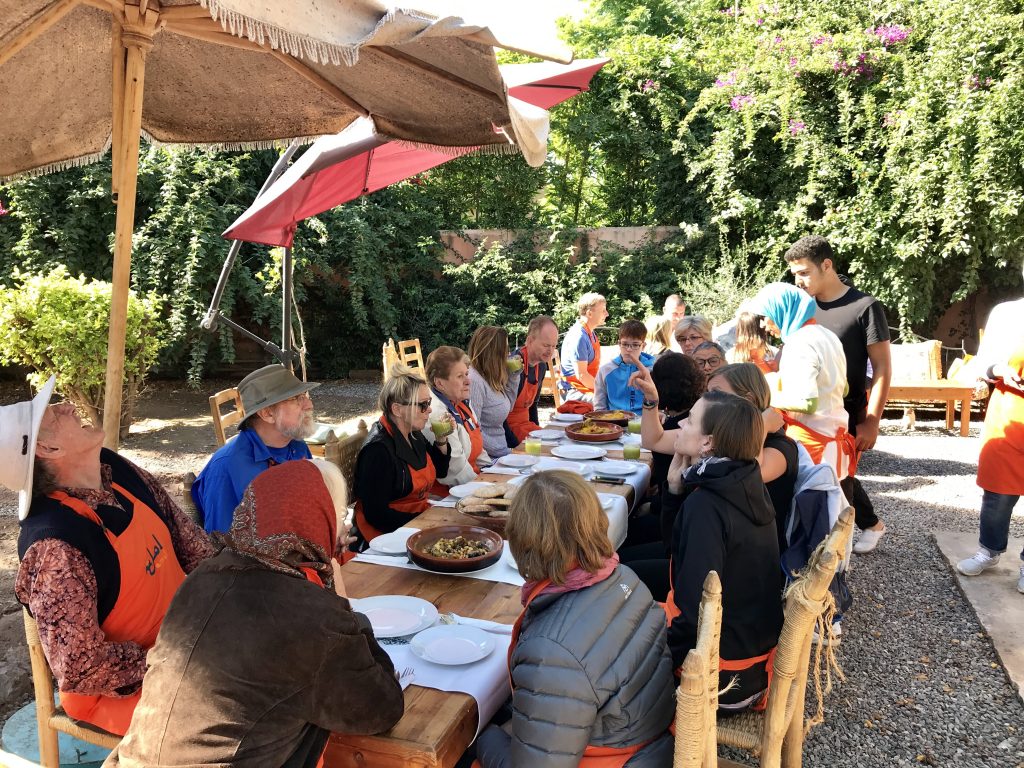 One of the things we like to do on all our Small Group itineraries is be as socially responsible as we can. We do that one way in Morocco with our optional cooking class with Amal Women's Centre. Their mission is to empower marginalized women with culinary arts and launch them into their culinary careers. It's an incredible organization and the cooking class is always an incredible time – meeting people from around the world, learning how to make a few Moroccan dishes, and experiencing some Moroccan culture through food. You can see more about these classes here.
6. Discover the little town of Sirince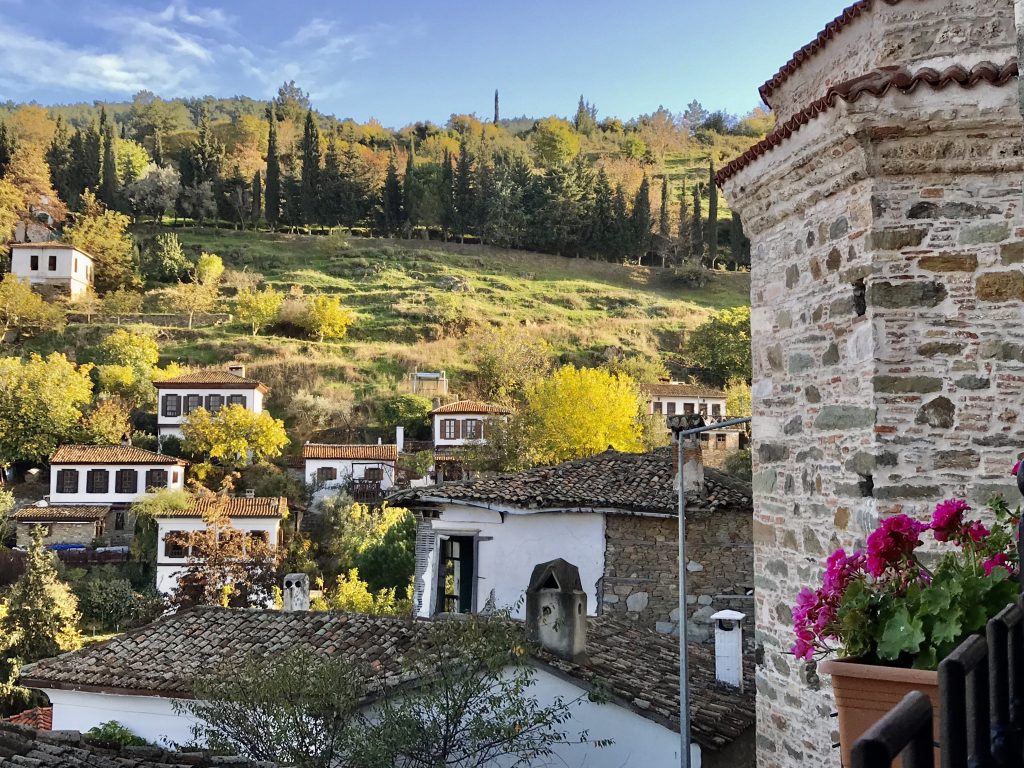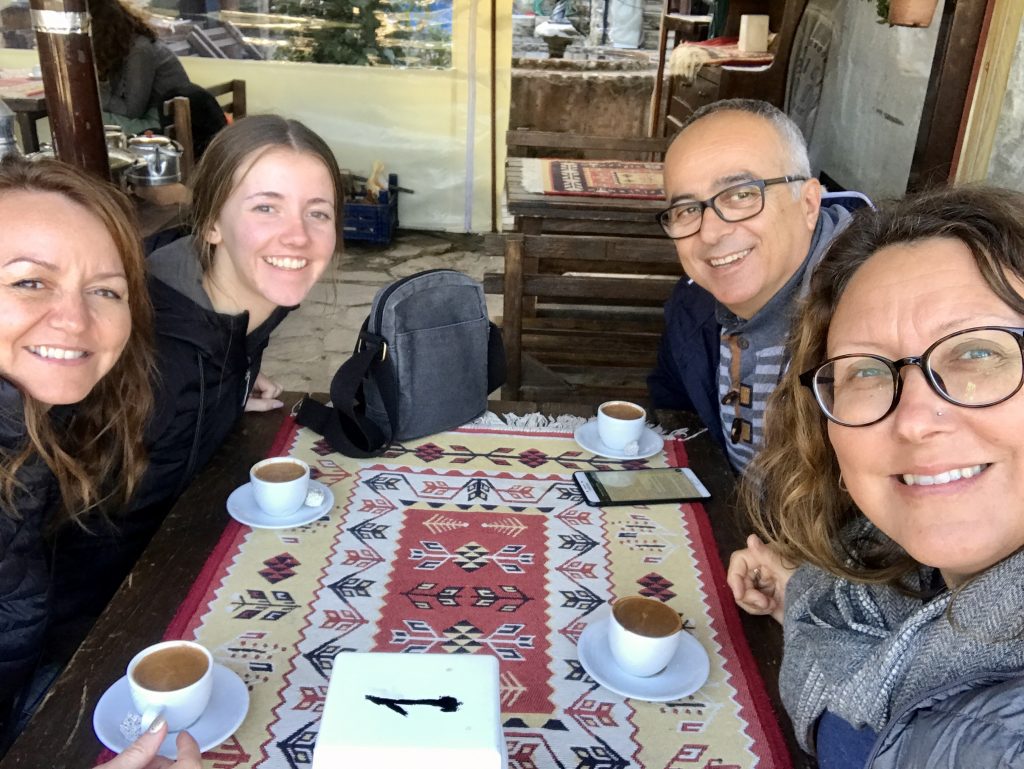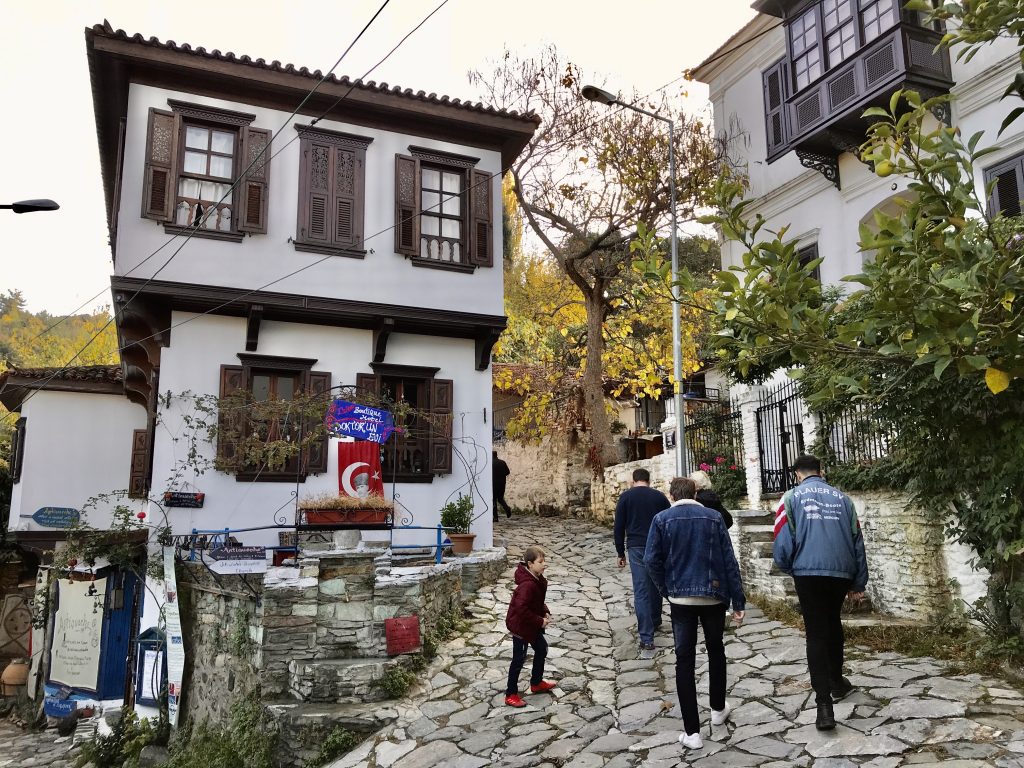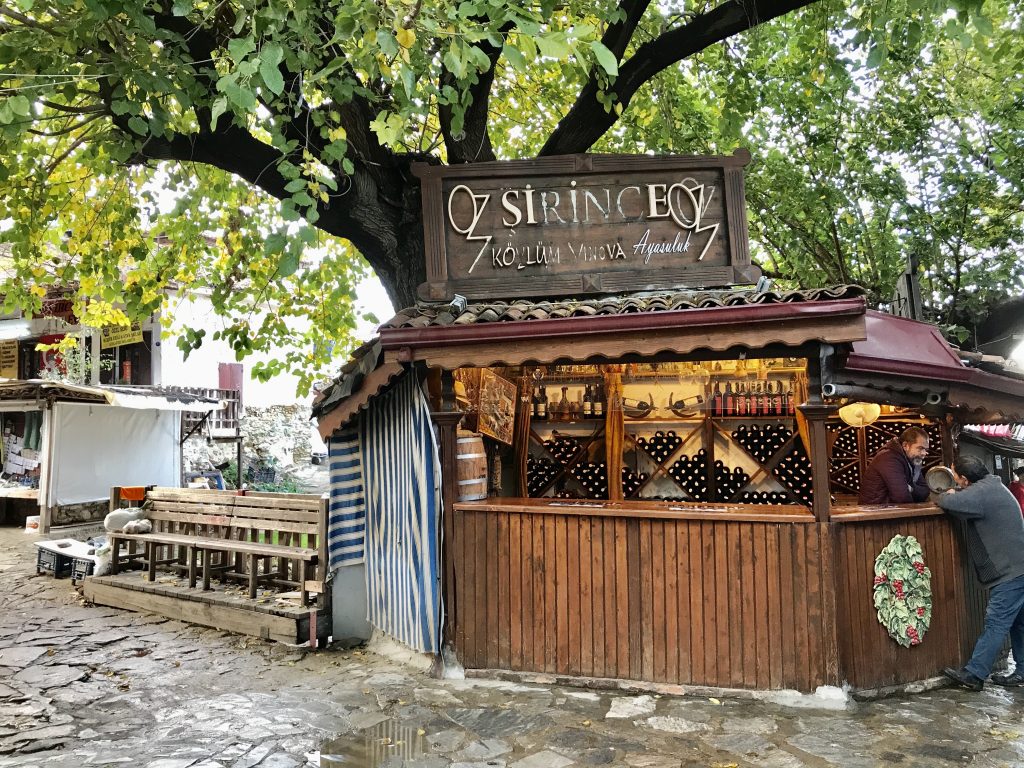 Tucked away in some nearby hills off the coast of Kusadasi, is the quaint little town of Sirince. With about 600 inhabitants, it's a perfect cross between a traditional Turkish village and traditional Greek village. The town, whose name actually means "cute" in Turkish, used to be called "Çirkince," meaning "ugly." And when you see it, you will know why they changed their name to "cute"! This was an ironic take on the beauty of the village and also used to ward off others. As people wised up to how spectacular the village's location and architecture really was, they changed the name to Şirince in 1926. It's a great village to wander as vehicle are prohibited from it's centre and the food is all naturally locally sourced. Plus its fruit wines are something to be tried (and taken home!) too! See our Turkey trip for more details here.
7. Visit the Hassan II Mosque in Casablanca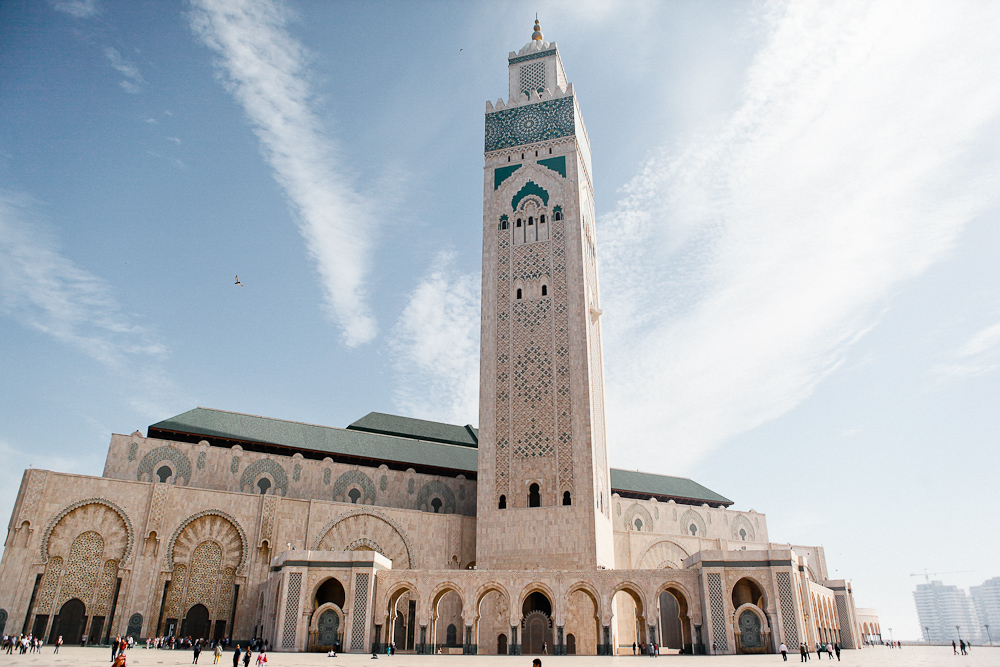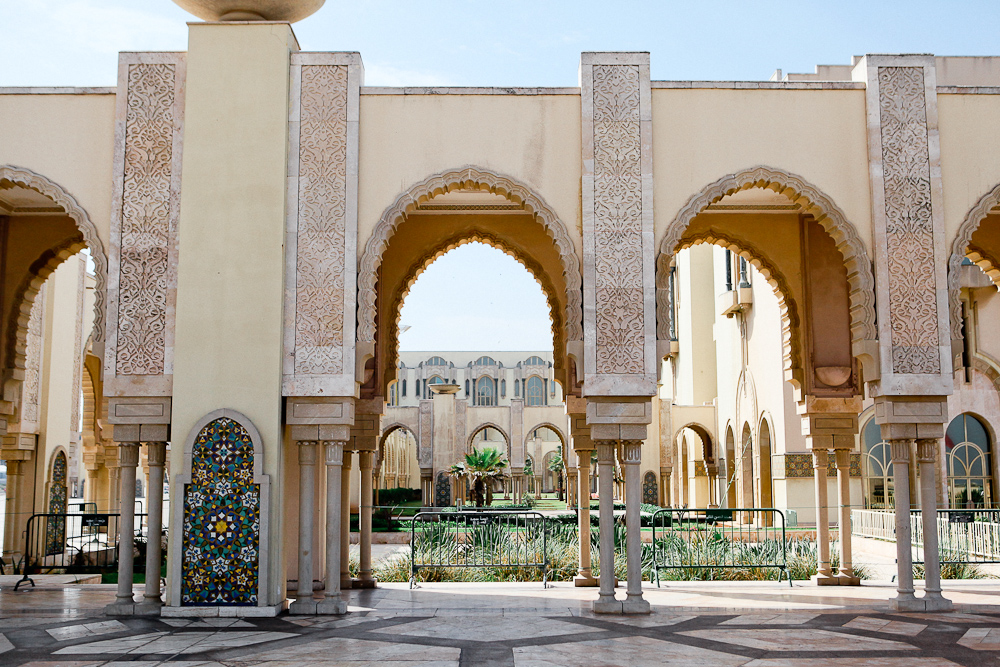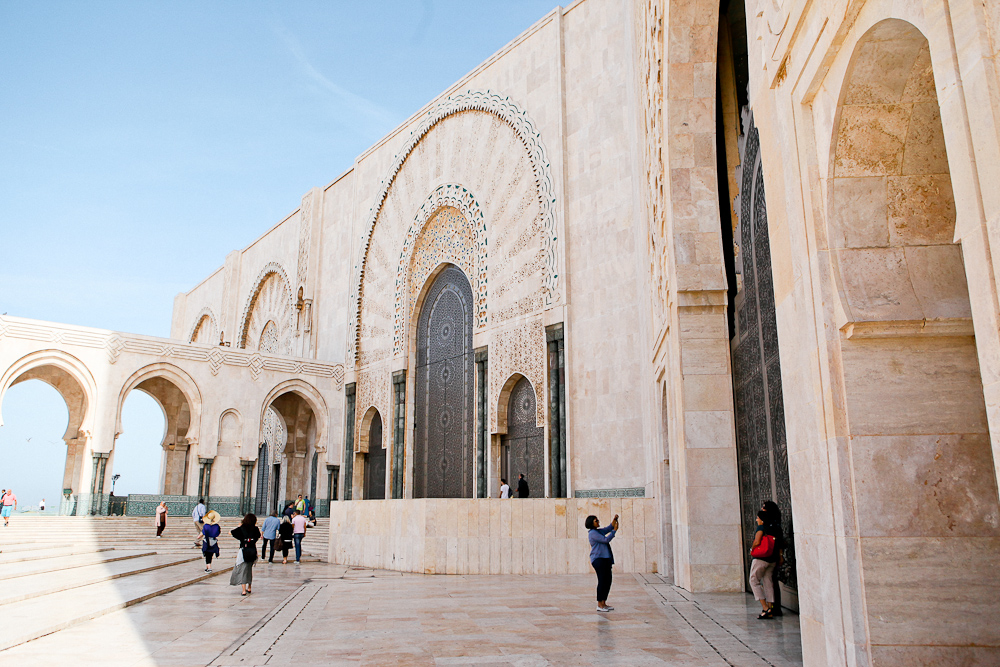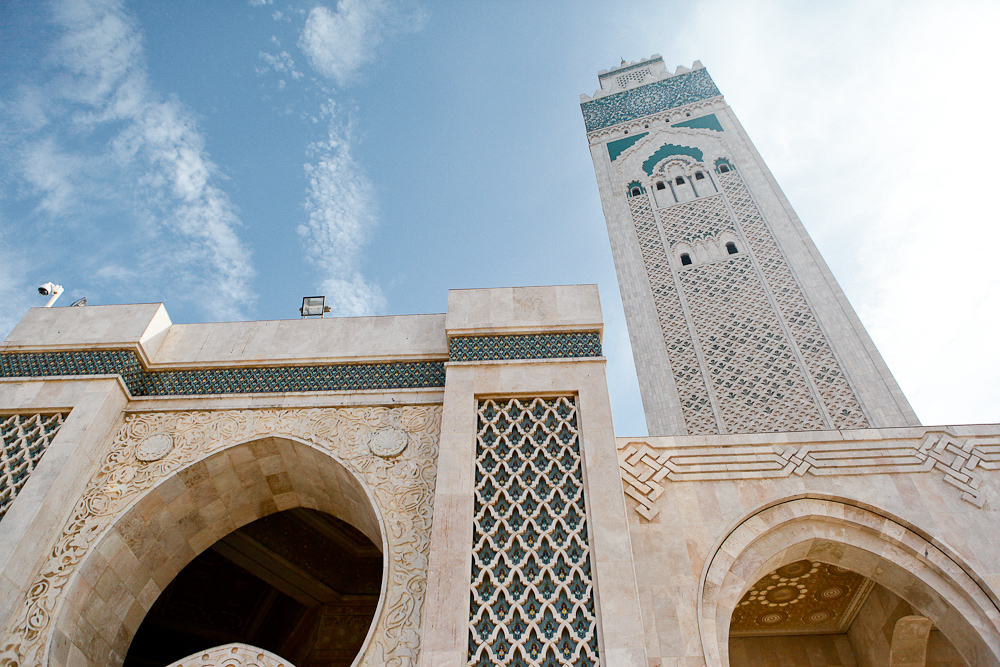 Casablanca – where we start many of our Morocco Travel Experiences and the home of the great Hassan II Mosque. It's a sight to behold really. It is the largest mosque in Africa, and the 3rd largest in the world. Its minaret is the world's second tallest minaret at 210 metres. The mosque stands on a promontory looking out to the Atlantic Ocean and a maximum of 105,000 worshippers can gather together for prayer: 25,000 inside the mosque hall and another 80,000 on the mosque's outside ground. You don't have to be religious to admire this house of worship.
8. Visit the oldest prosciutto farm in Norcia..and a cheese factory while we are at it!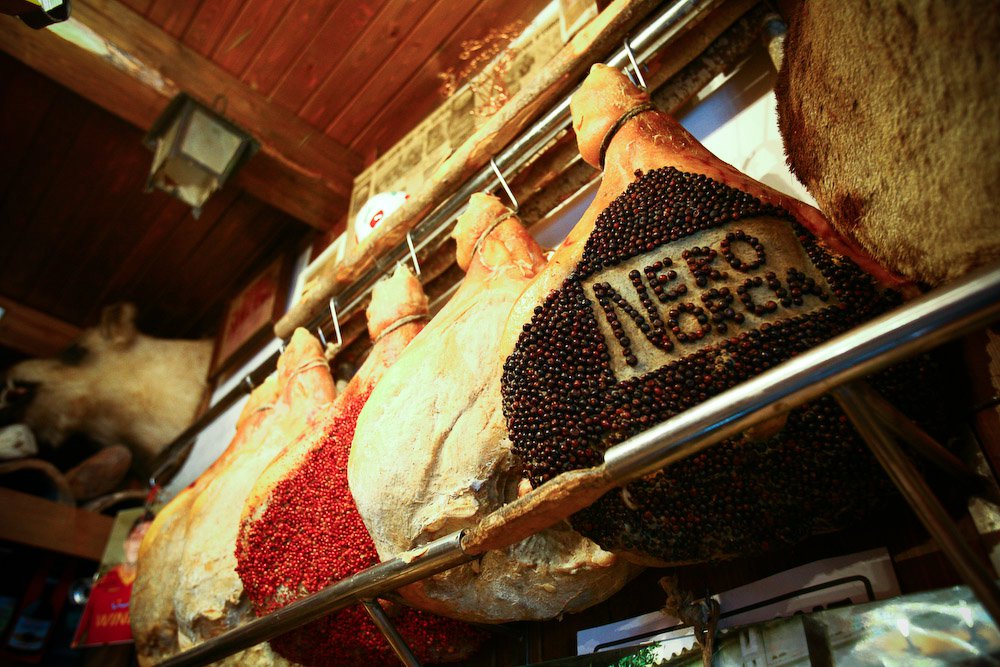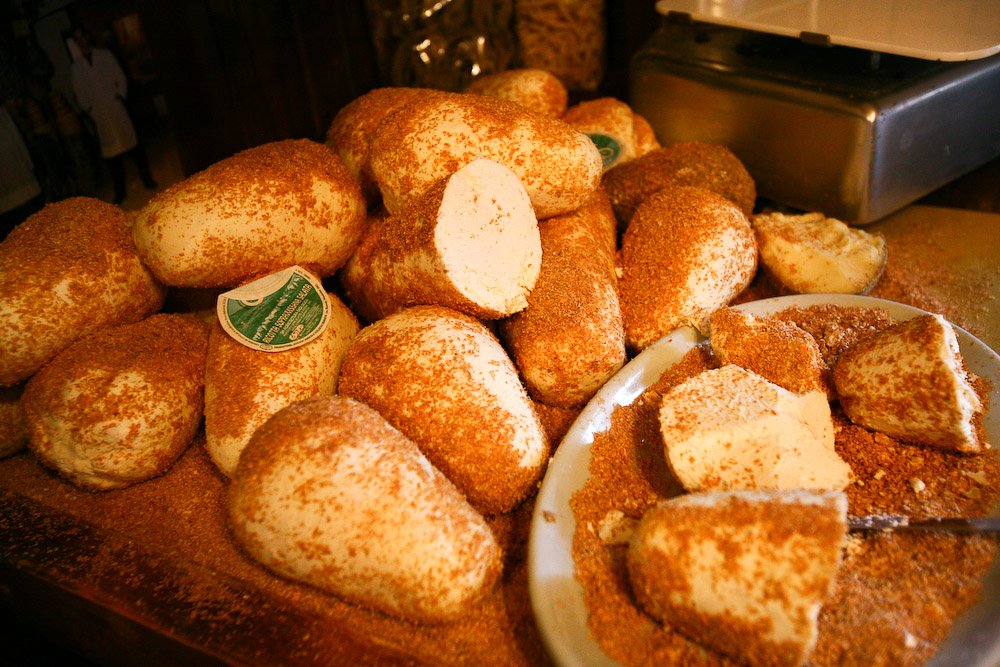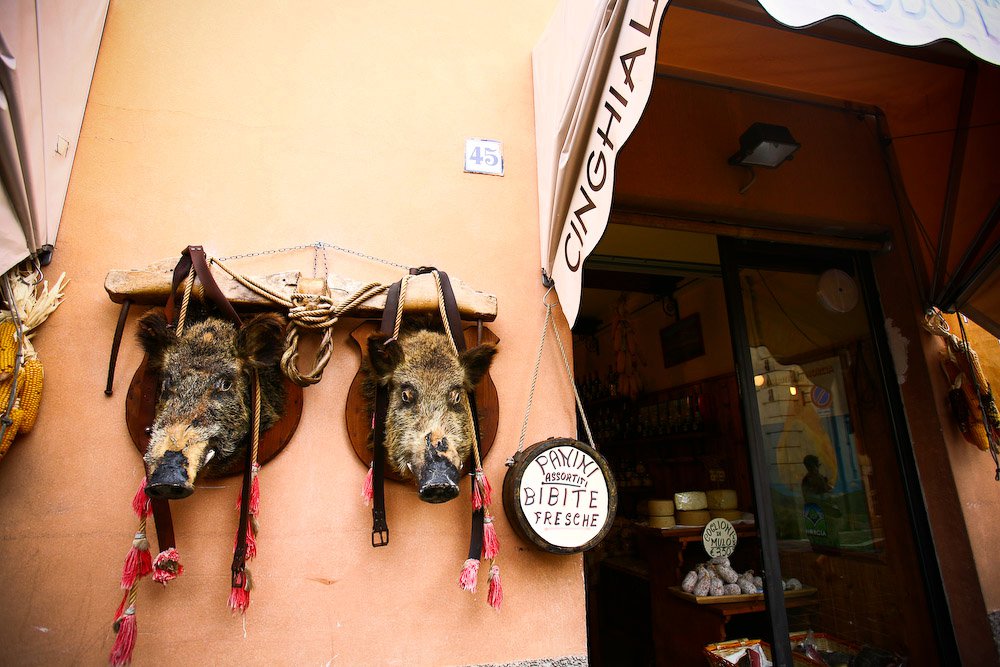 Who doesn't love a little cheese and prosciutto – especially when you are in Italy!! Norcia is a beautiful little town in Umbria where prosciutto is plentiful…You may even see boar's heads mounted here and there too!
9. Stay in beautiful riads in Morocco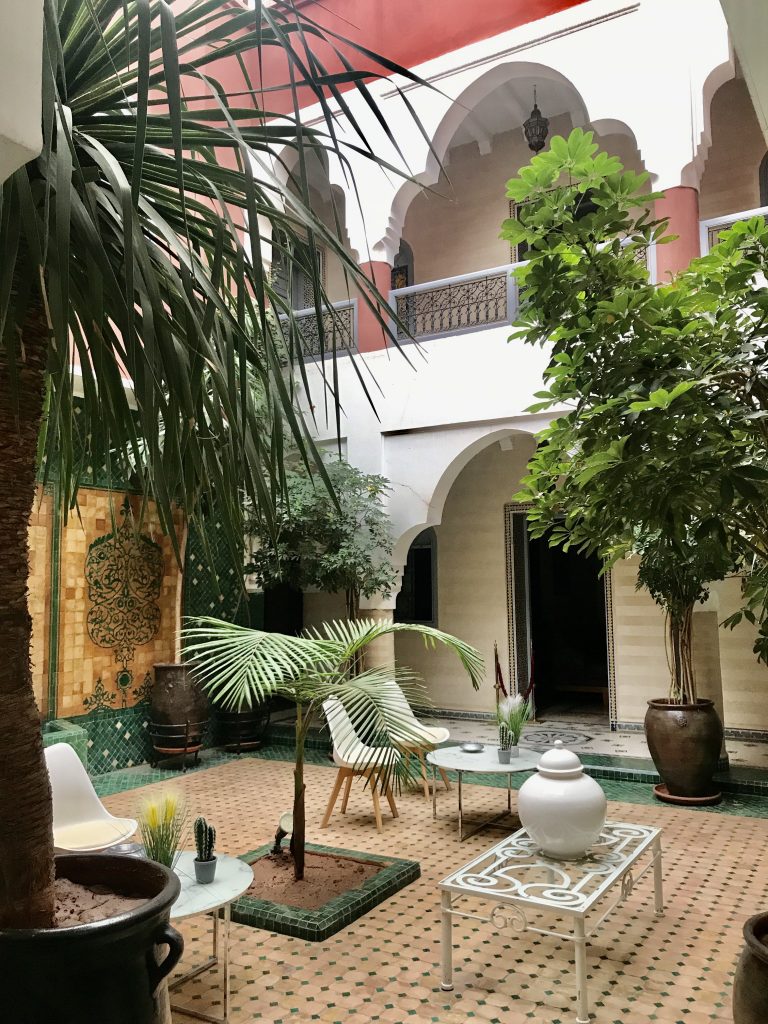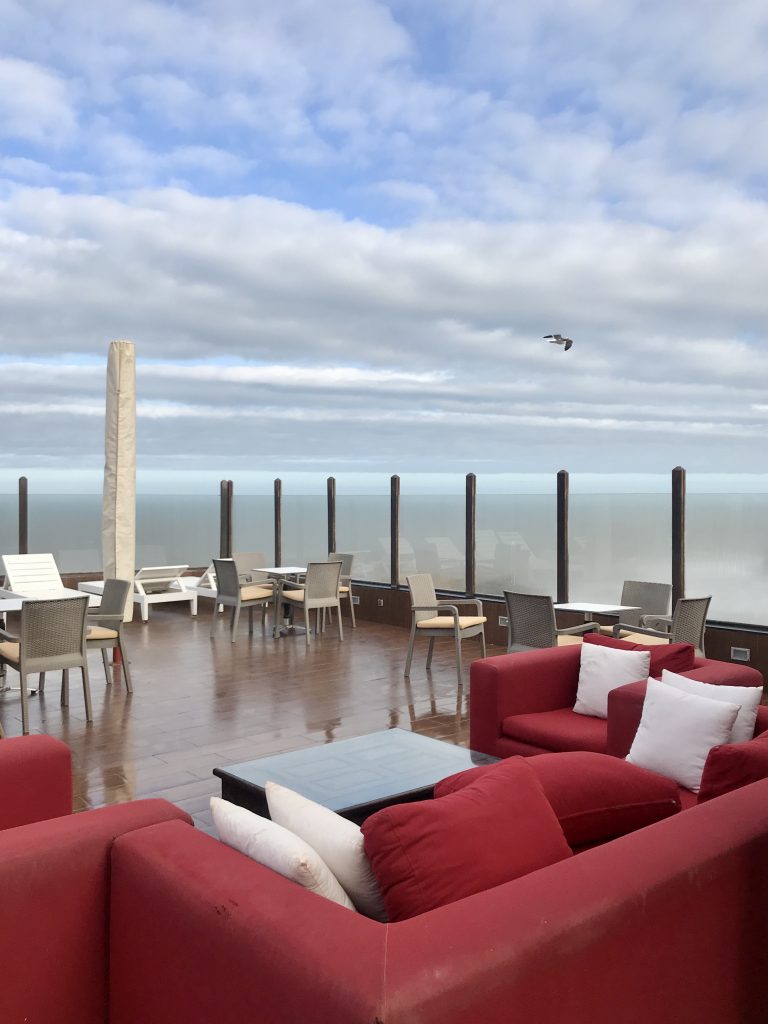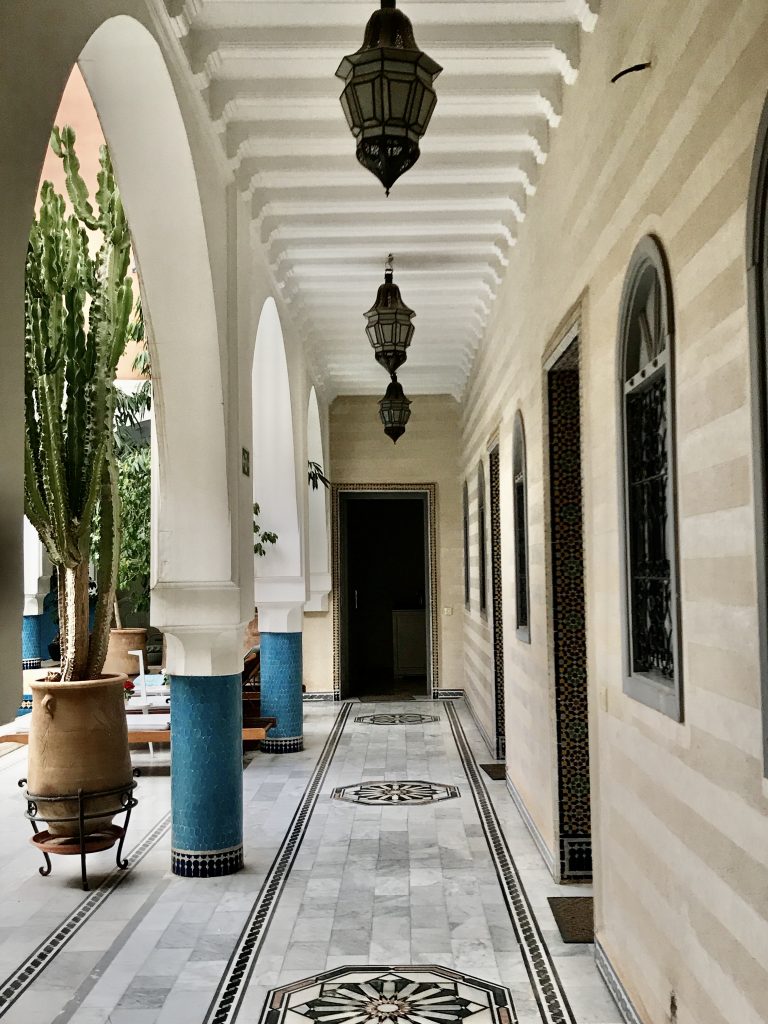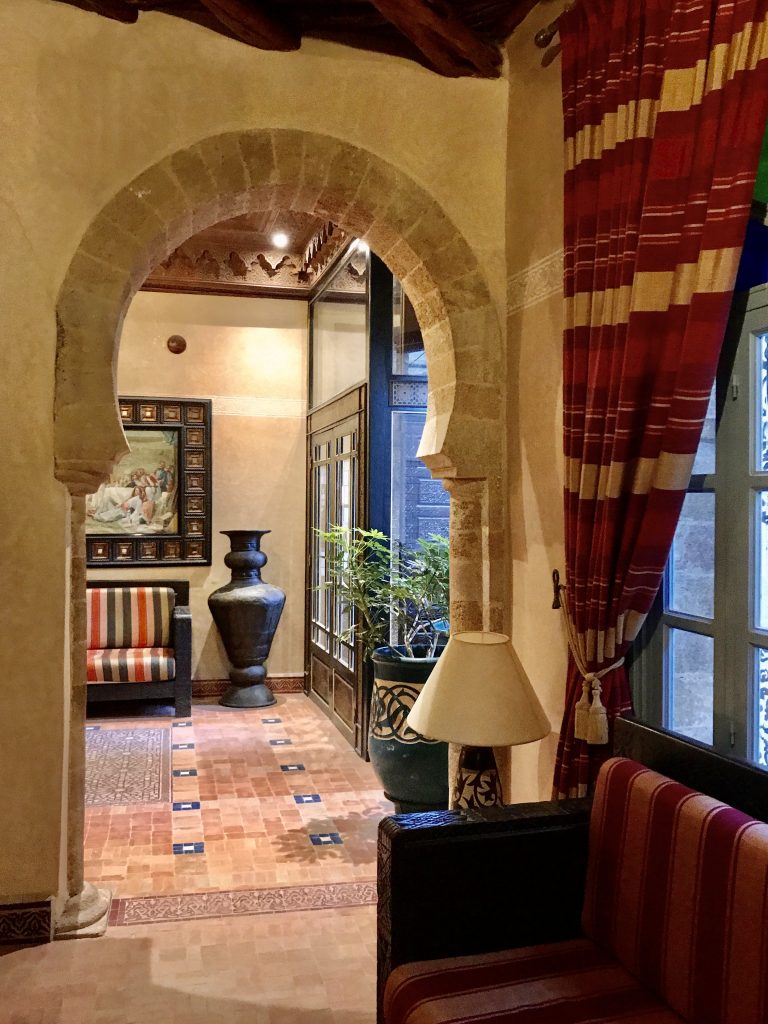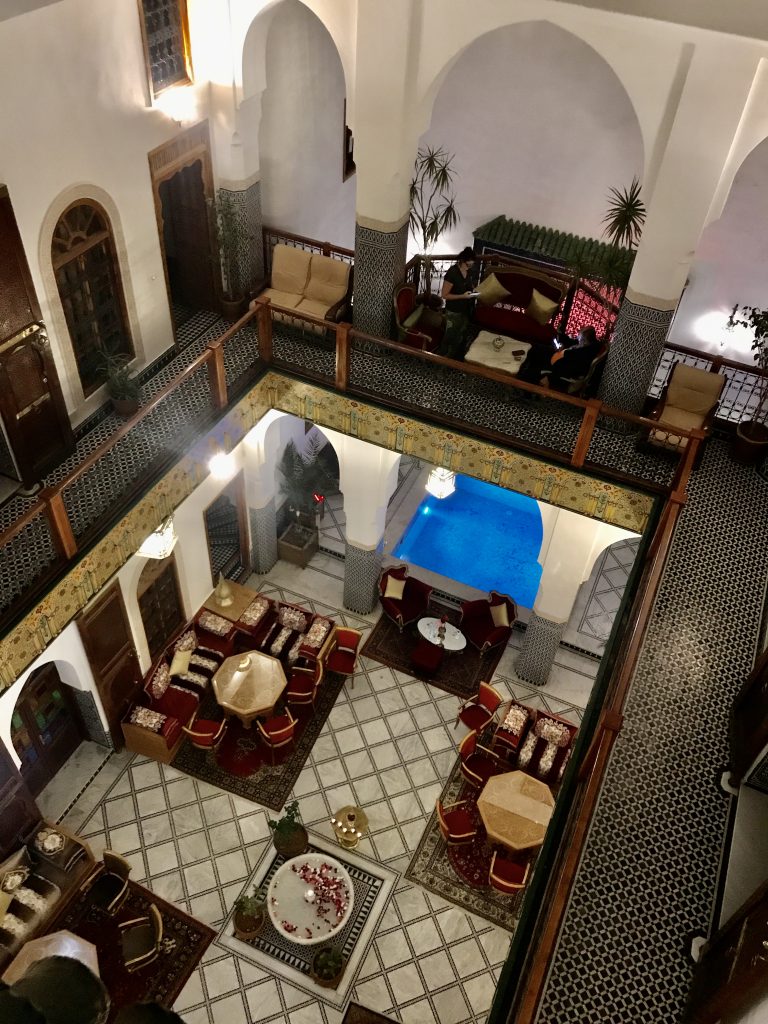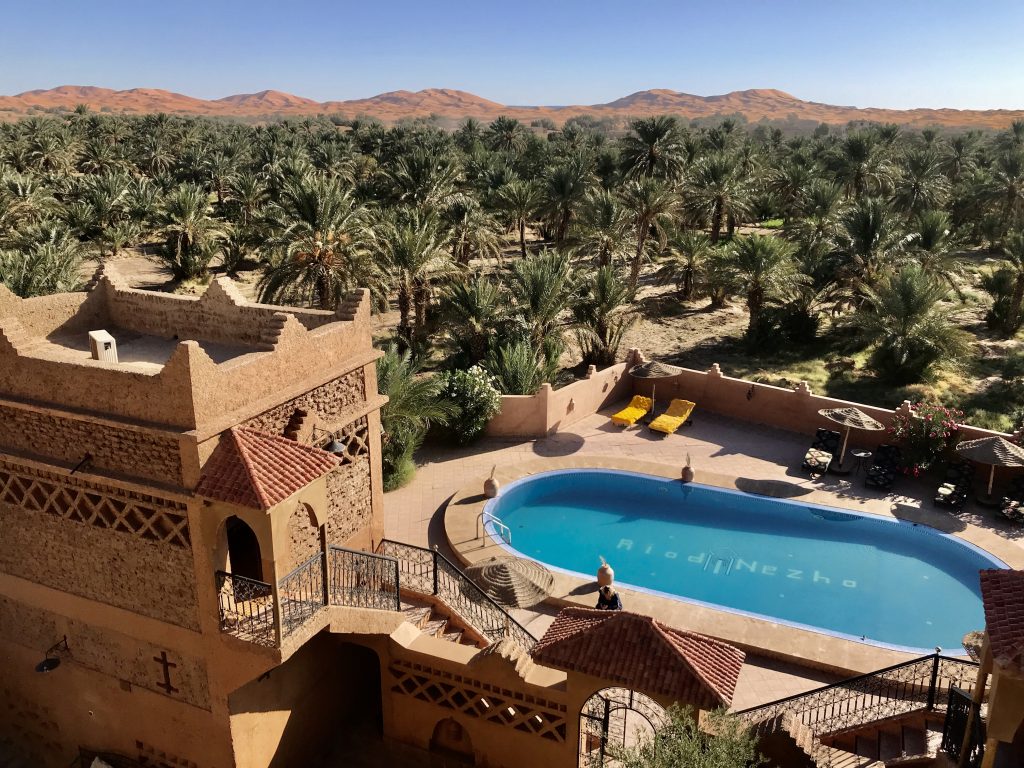 Nothing says Morocco like staying in amazingly detailed riads! Riads are old beautiful homes/palaces that have been turned into accommodations. There is NOTHING like the gorgeous tiles and plaster work you see in these beauties. We love to treat you to staying in some of the nicest ones in the country on our Travel Experiences!
10. Admire the Blue Mosque in Istanbul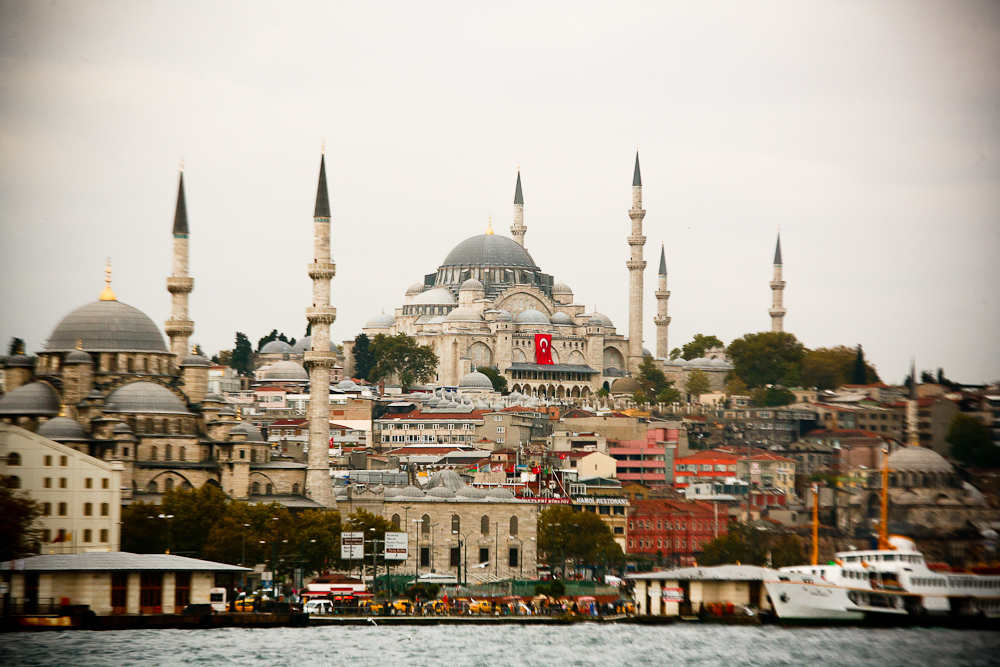 Sultan Ahmed Mosque or the Blue Mosque as its also known as for it's amazing blue tiles inside, is historic Ottoman mosque from the 16th century. It is a functioning mosque as well as allowing tourists inside to visit and admire. Always a must see while in Istanbul. We spend time there on our Old Villages Travel Experiences, or if you want a weekend away in Istanbul!
11. Know that you visit many UNESCO world heritage sites on ALL of our Travel Experiences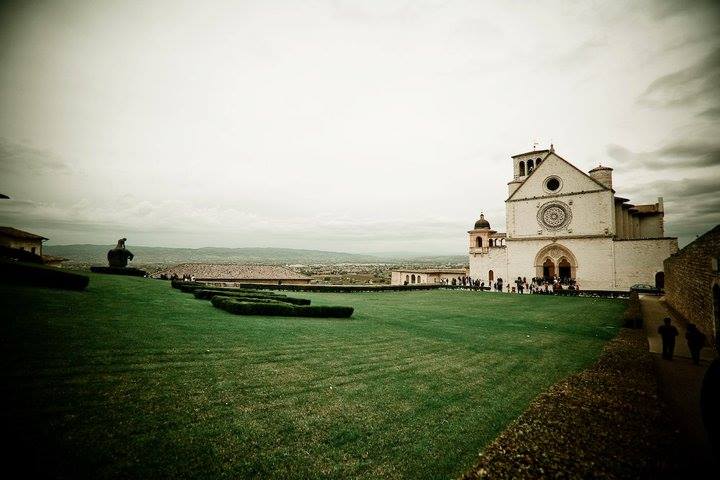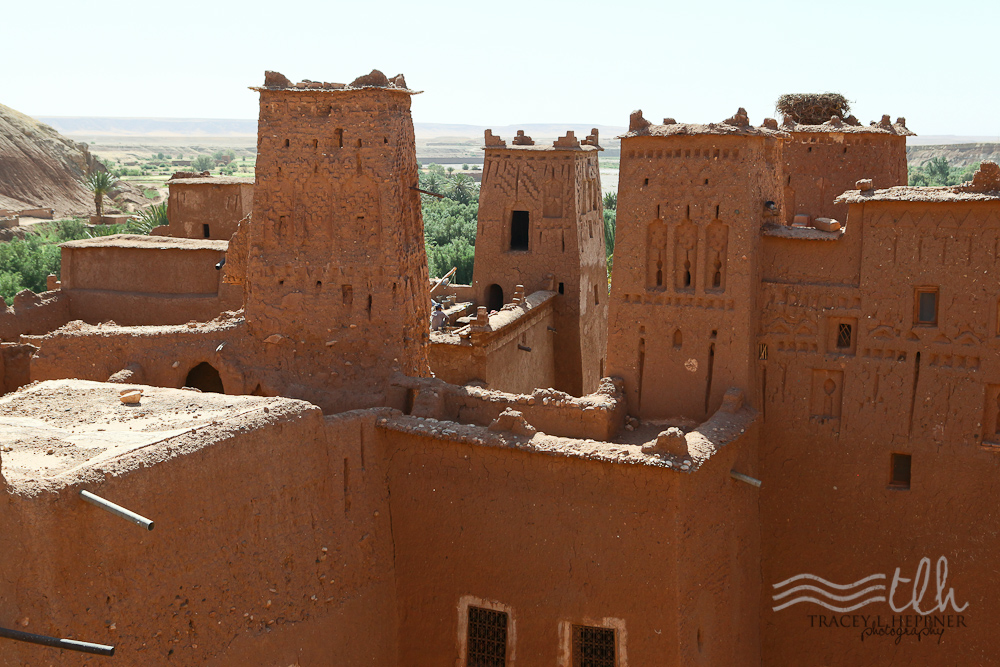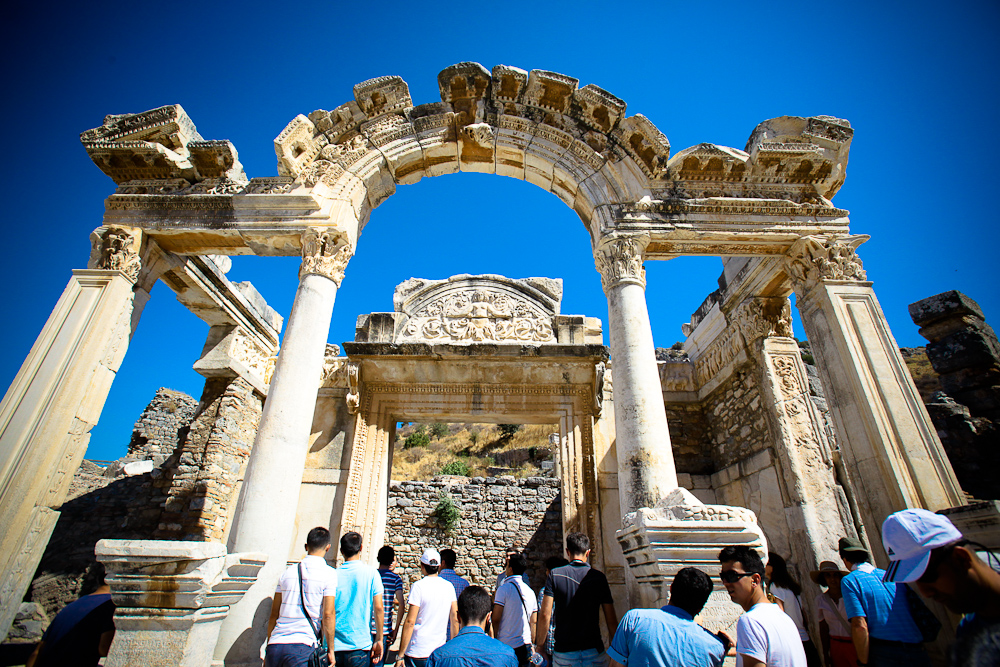 Whether its the basilica in Asissi in Italy, the Ksar Ait Ben Haddou in Morocco or the ancient city of Ephesus in Turkey, we always include many UNESCO World Heritage sites on our Travel Experiences. It's something to experience such culture and history and we make sure of it. On all our Travel Experiences.
12. Wander the medieval town of Spello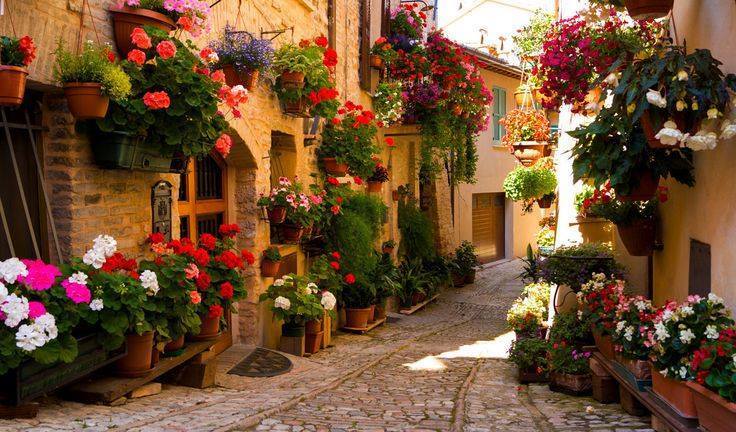 Spello has named one of the most villages in the world and rightfully so! It has a beautiful view of Perugia and its stone building town has so much character along with the spring and summer blooms. This little medieval piece of paradise is truly a sight for sore eyes.
13. Stay in the Blue City of Morocco – Chefchaouen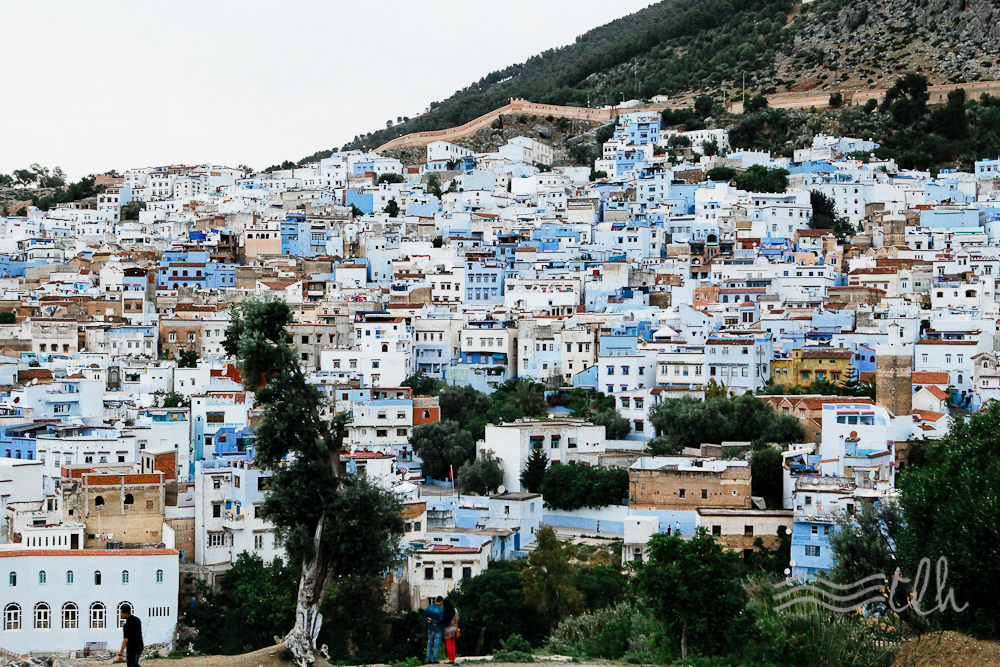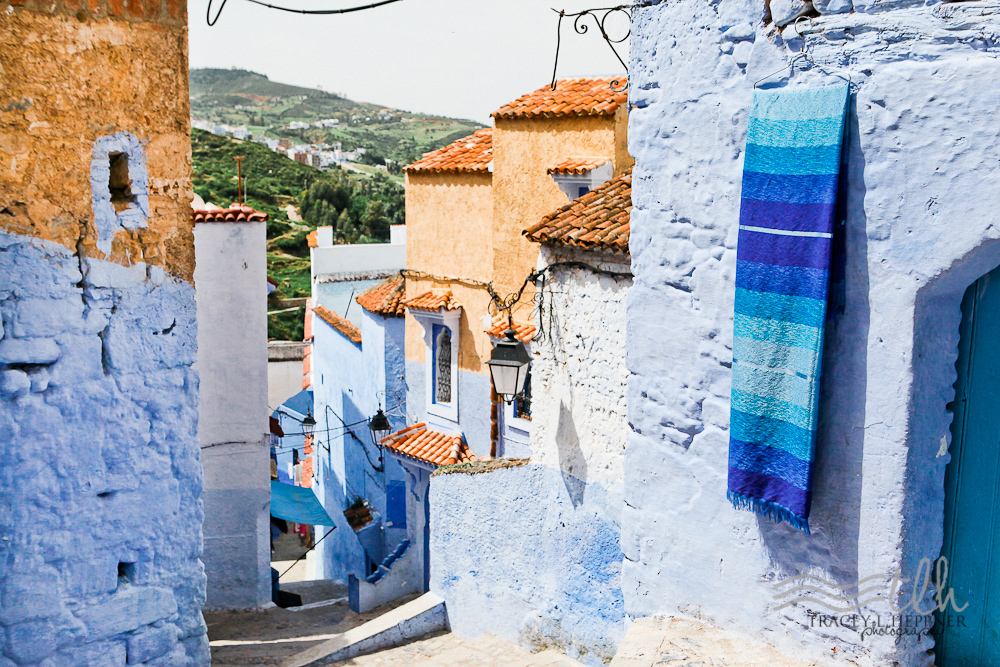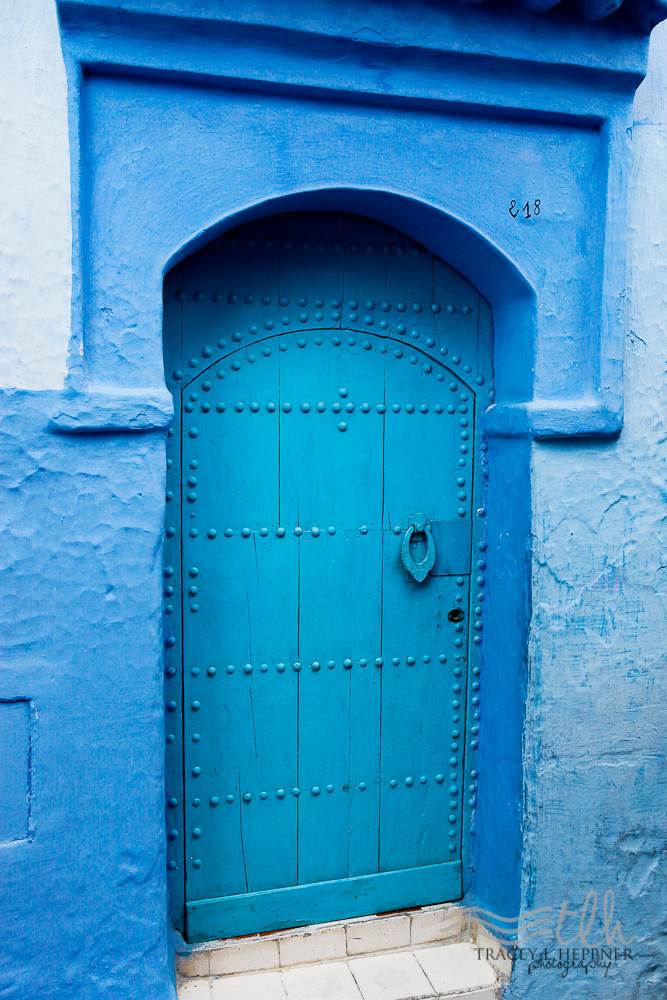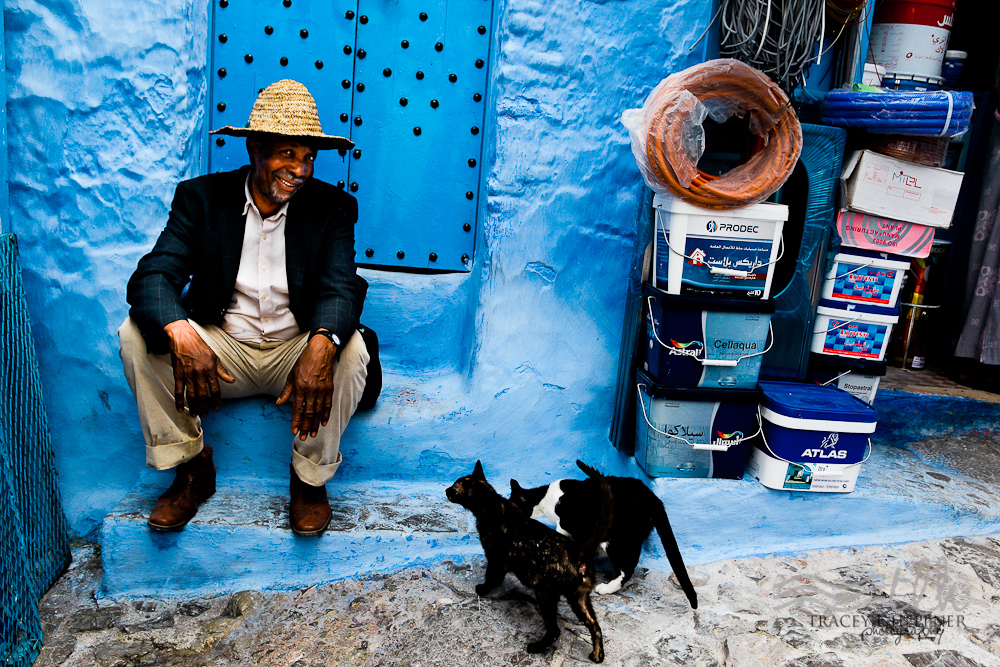 There is NOTHING quite like Chefchaouen. We usually arrive in the evening to this mountain town and so you get an incredibly welcoming and beautiful surprise when you wake up the next morning. There is such a chill vibe of Chefchaouen and you really cannot get lost in this small but interesting and BLUE medina!
14. Ride a hot air balloon at sunrise in Cappadocia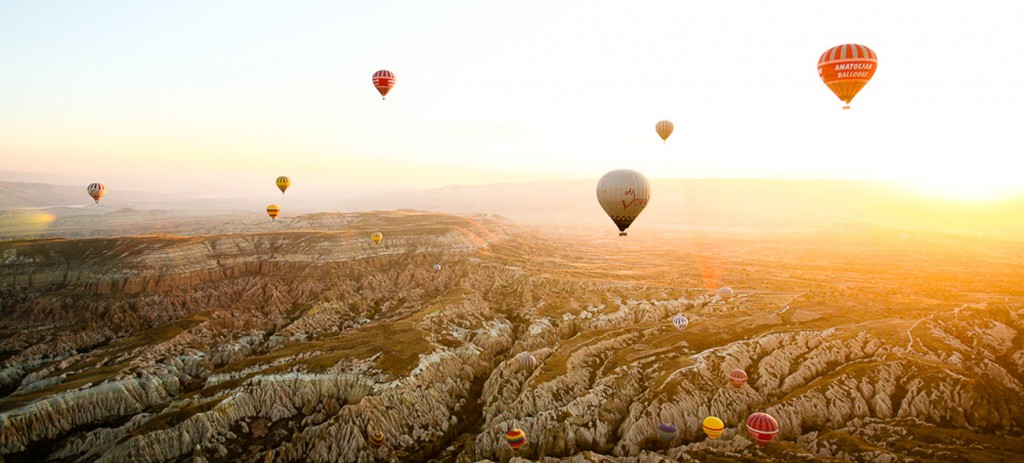 Sure you have to wake up before the sun. And yes it's usually pretty crisp outside. BUT…when you experience the stillness of the sky as you go up in a hot air balloon and watch the sunrise over the rock formations in Cappadocia…MAN, it's worth it all.
15. Visit one of the oldest wineries in Montefalco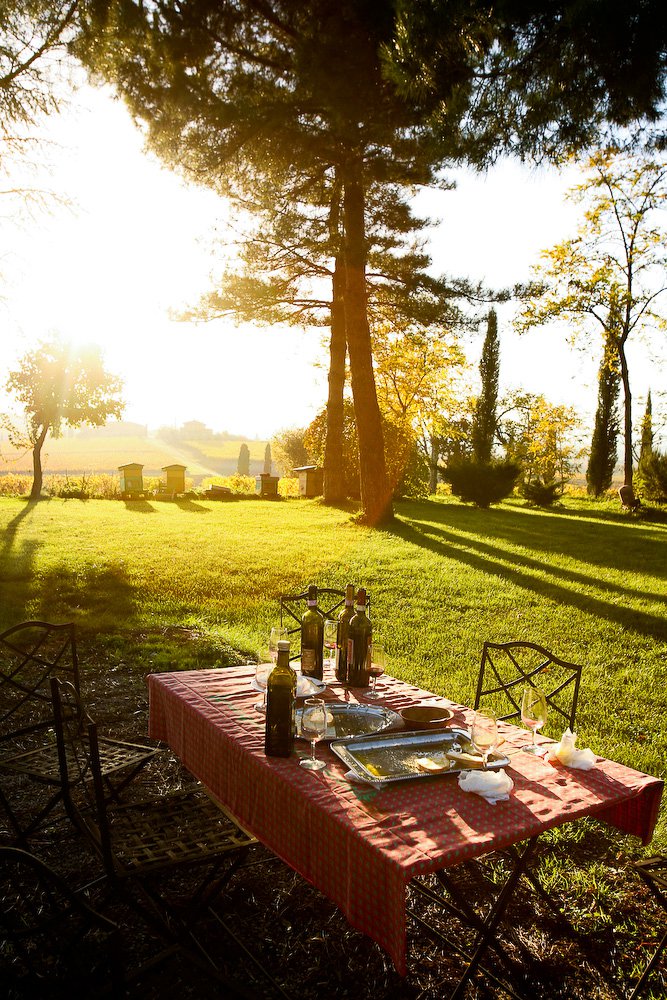 Nothing says Italy and Montefalco more than wine tasting! And we taste some of the best wine in one of the oldest wineries! Salute!
16. Roman ruins…in Africa!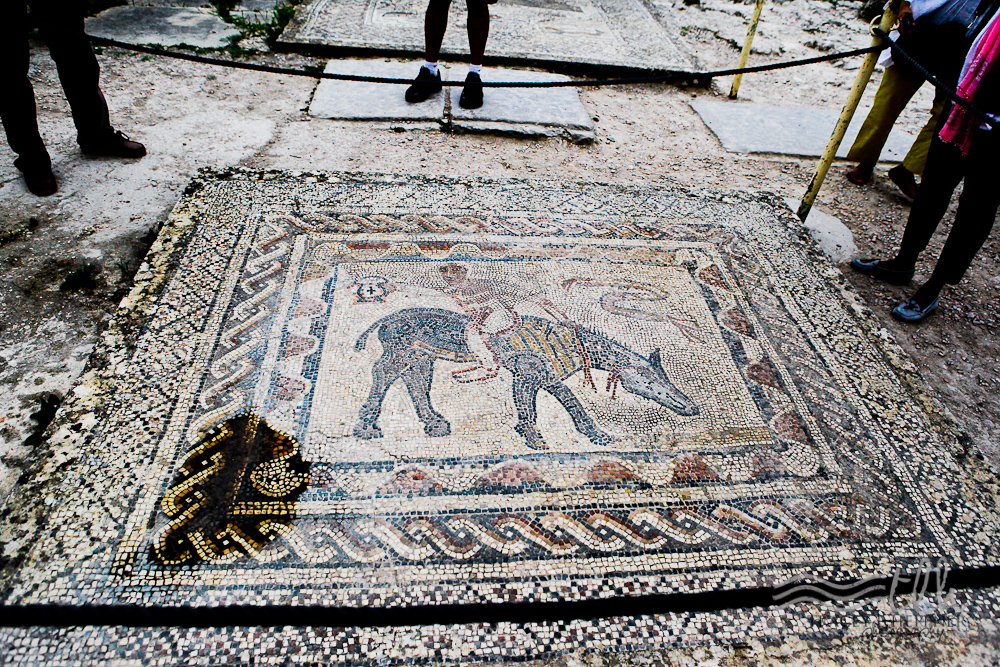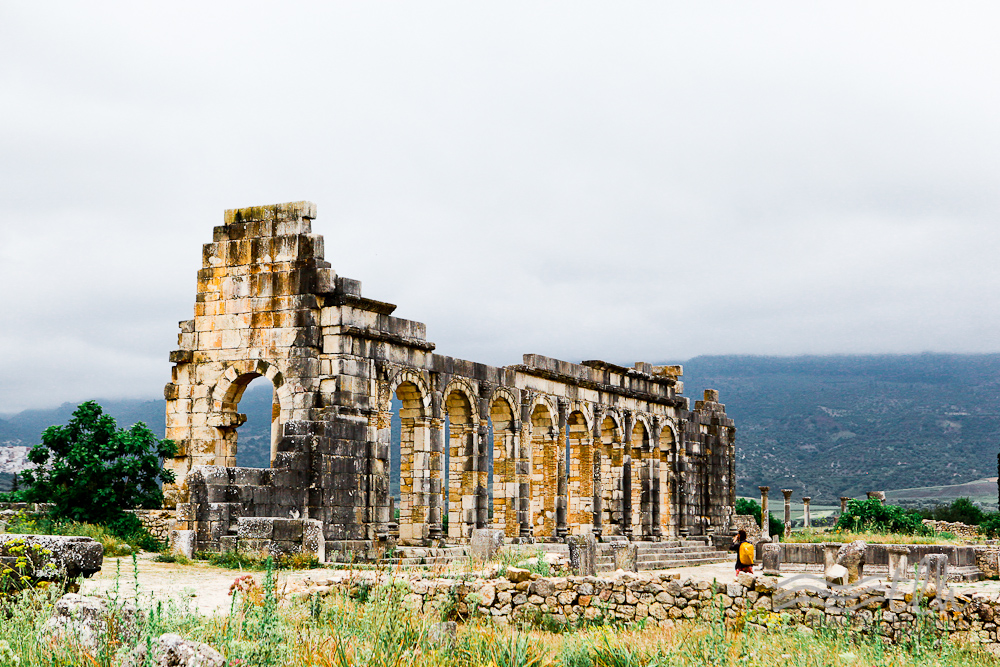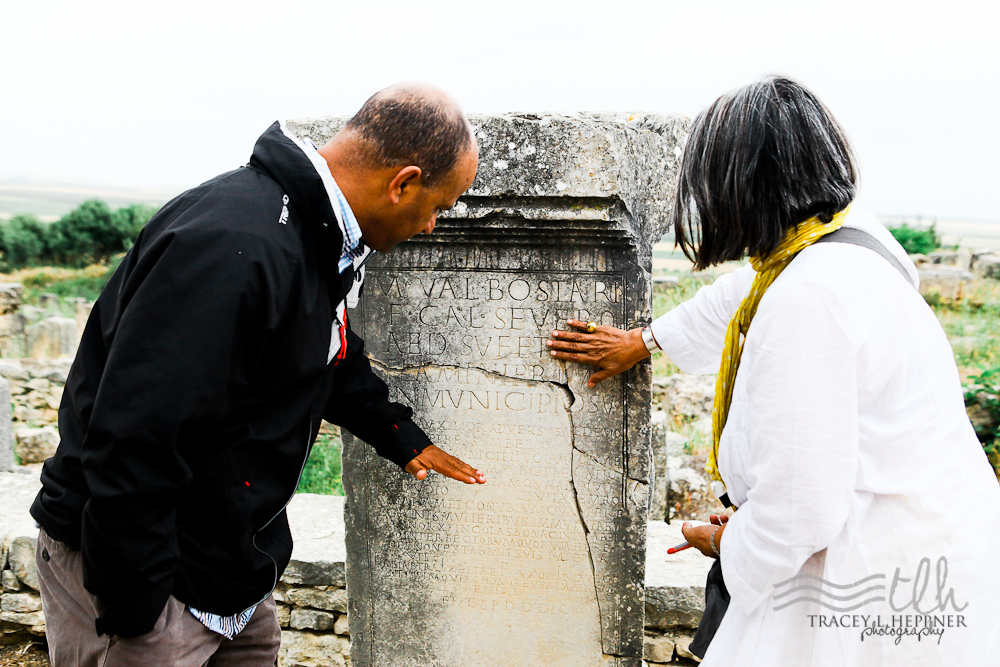 The first time I saw these amazing Roman Ruins in Volubilis, North Morocco, I was so delighted! The mosaics are absolutely exquisite and the excavations that have happened so far are really wonderful. And the breathtaking views of the valley – WOW!
17. We have the best English-speaking local guides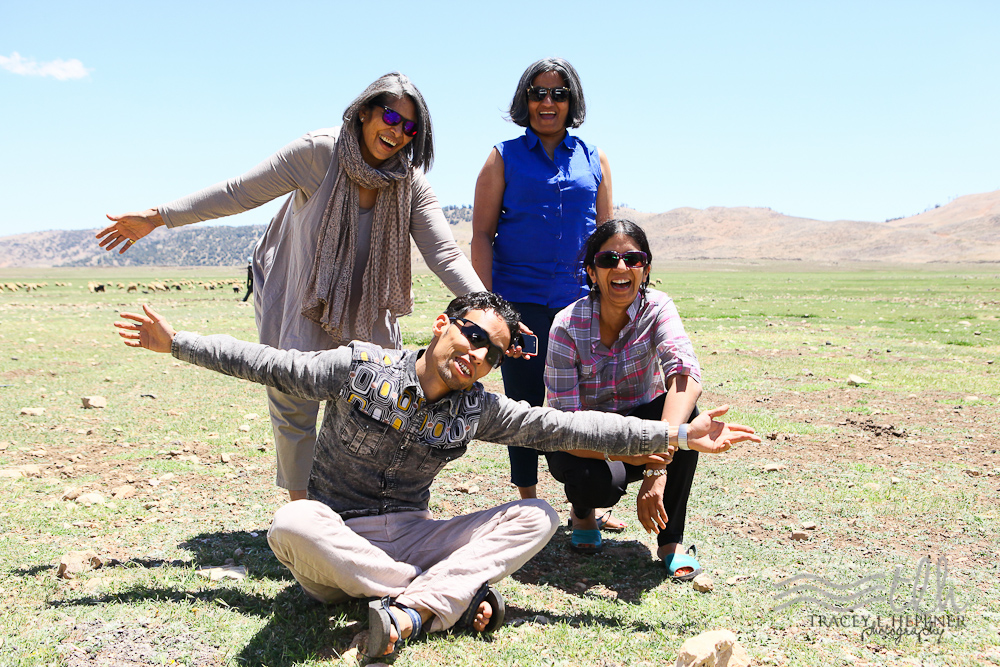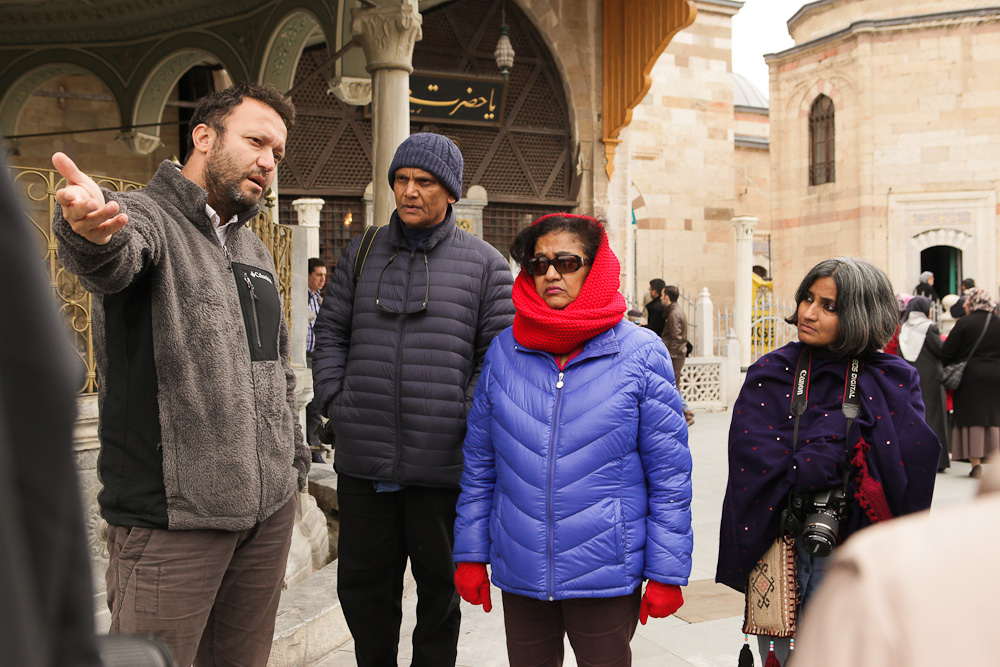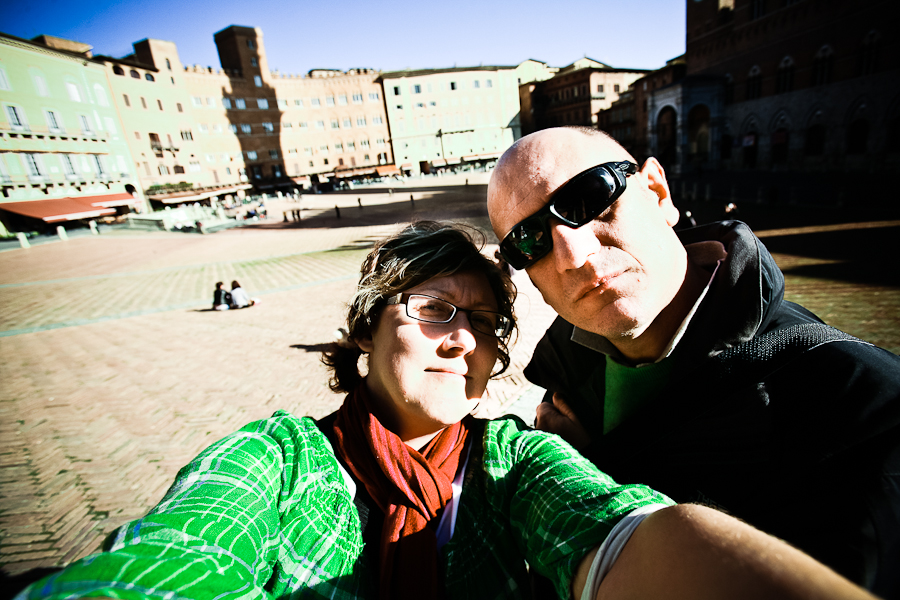 All our local country guides in Morocco, Italy and Turkey are English-speaking. This is so you not only get a local's perspective but a common language to most of our guests, so we are able to all enjoy and experience our travels together!
18. Experience a Moroccan hammam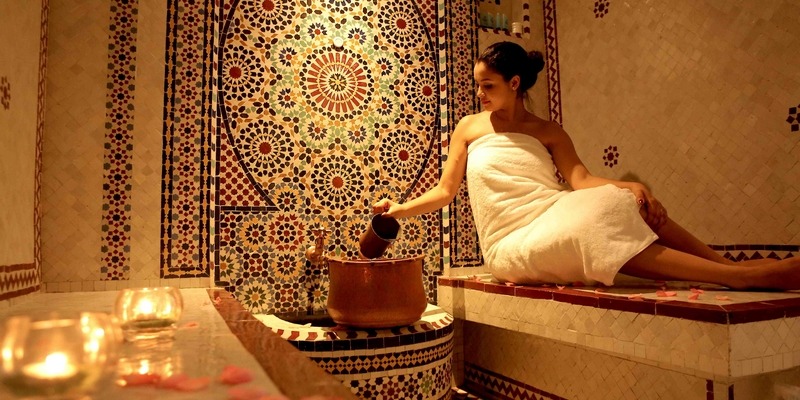 There's nothing like Moroccan black soap and a good scrubby to get you squeaky clean! And in Morocco you can do it local style (and price!) in a neighbourhood hammam or have a luxurious hammam and spa experience at a place like La Mamounia.
19. Buy spices at the Egyptian spice market in Istanbul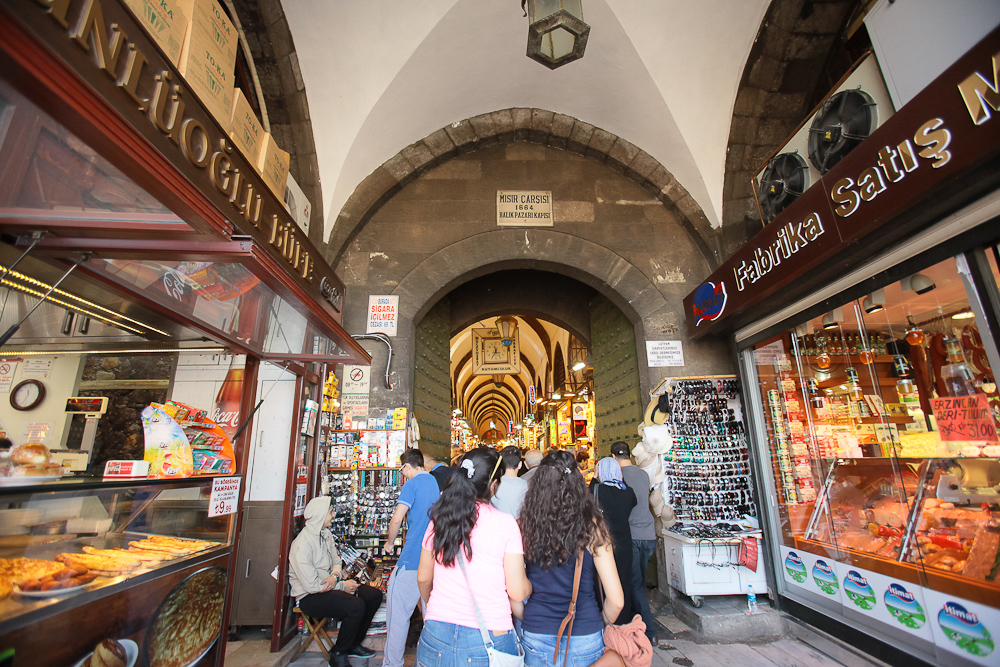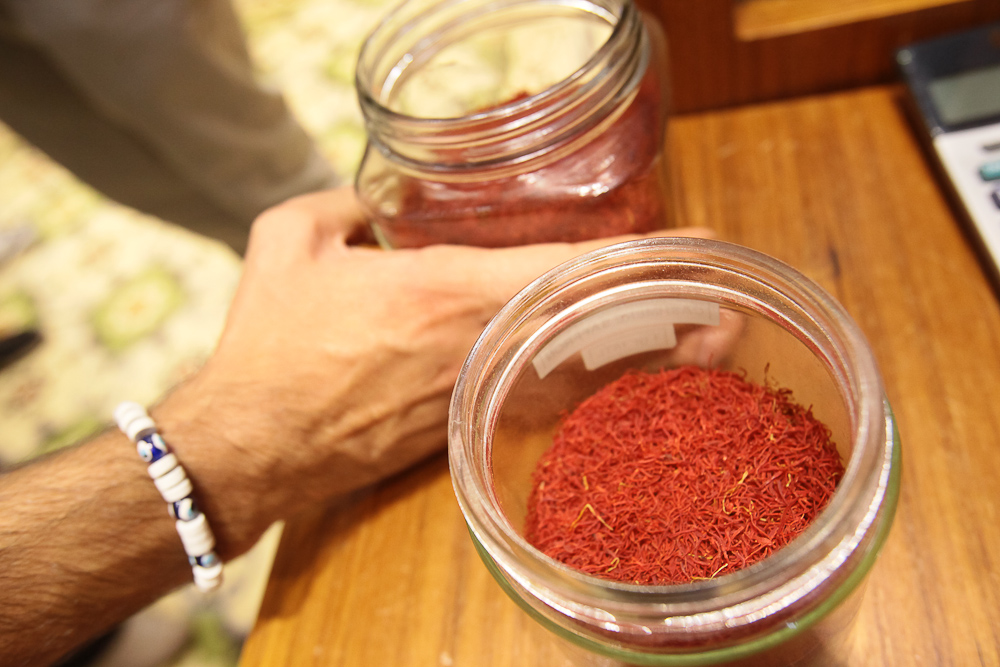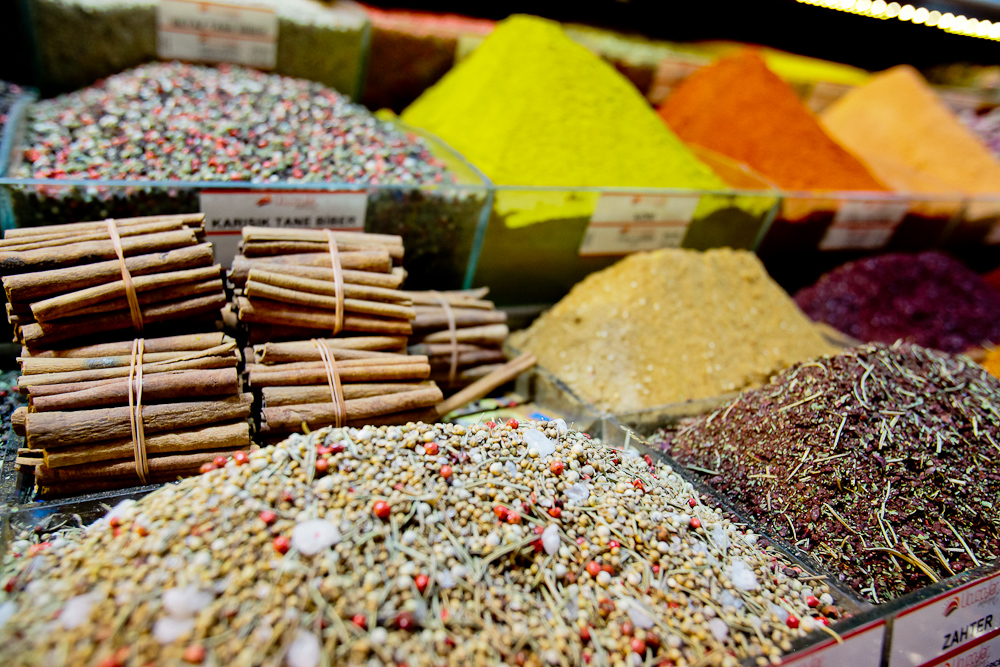 If there is one thing I ALWAYS buy spices it is at the Egyptian Spice Bazaar in Istanbul. All the fresh spices you need! Plus they have fantastic selections of teas, turkish delight and baklava and so much more! Consumable souvenirs – my favourite!
20. See how olive oil is made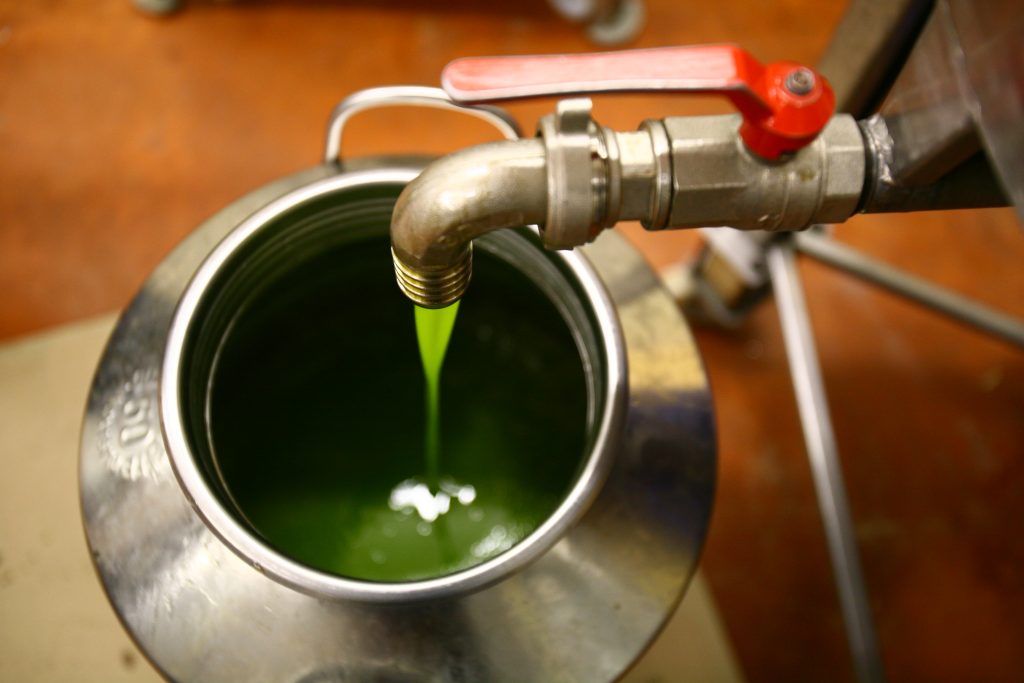 Whether you are in Turkey, Italy or Morocco on one of our Small Group Travel Experiences, you will see how olive oil is processed. No, we never planned that all of our experience destinations all make olive oil…but it's pretty cool though, eh? 🙂
21. Bring home your own handmade pottery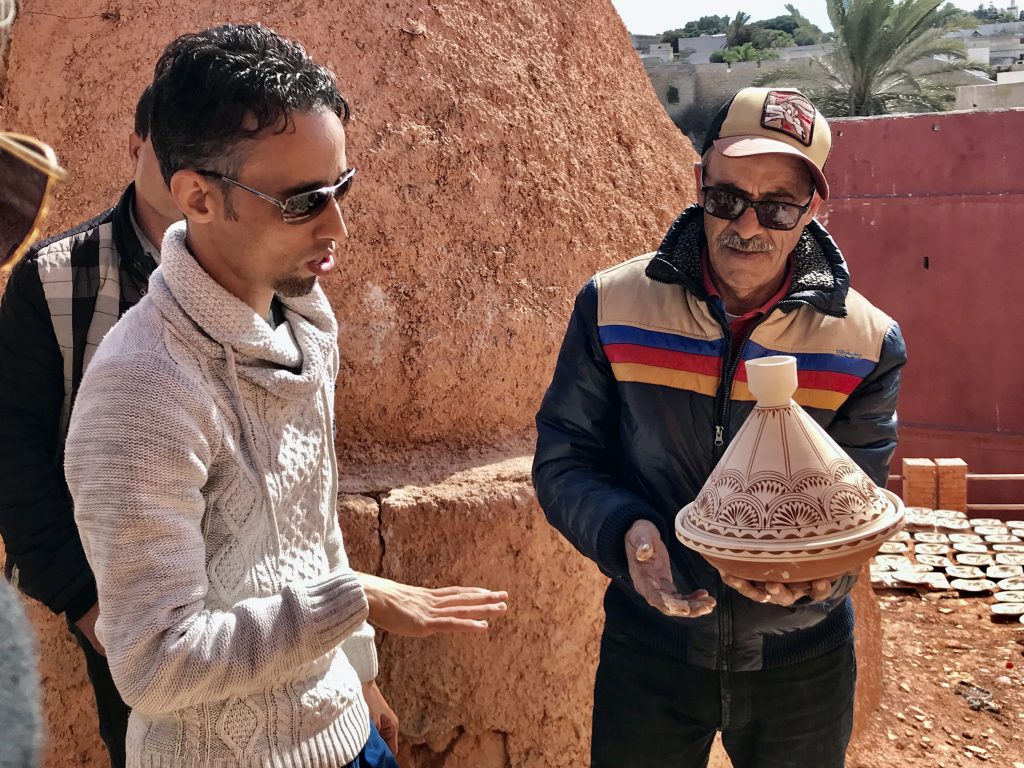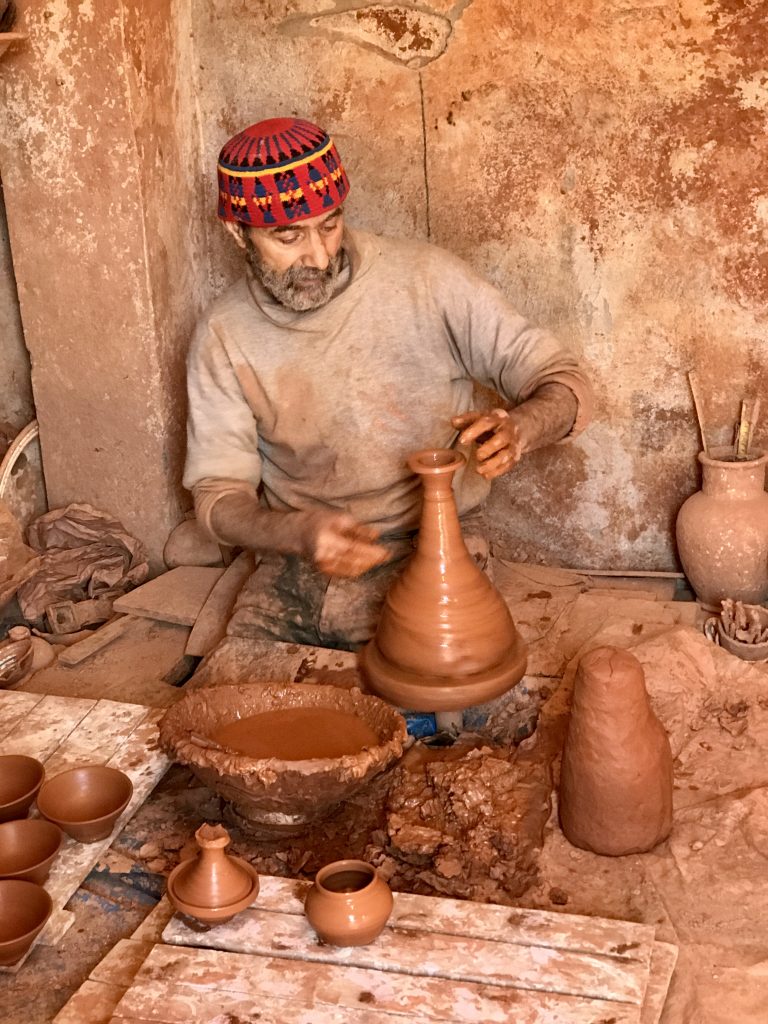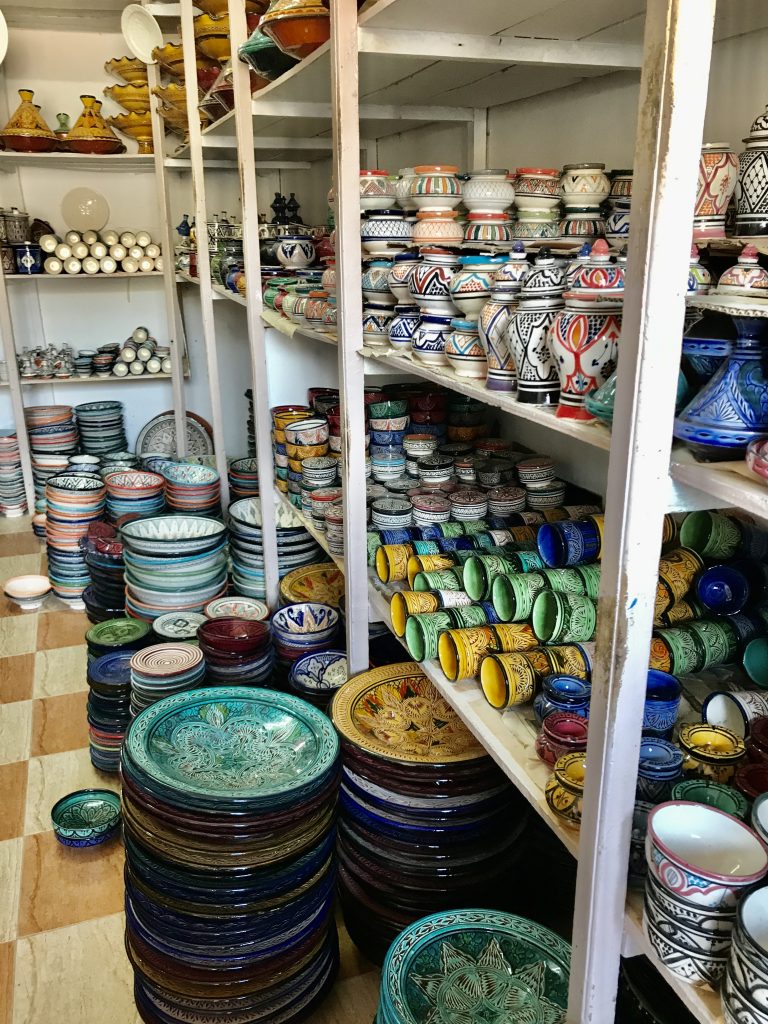 Whether from Fes or Safi or anywhere in between, when you come to Morocco you will MOST definitely be bringing some sort of pottery home with you…the designs and colours are all so fabulous!
22. Aya Sofia – the church then mosque now museum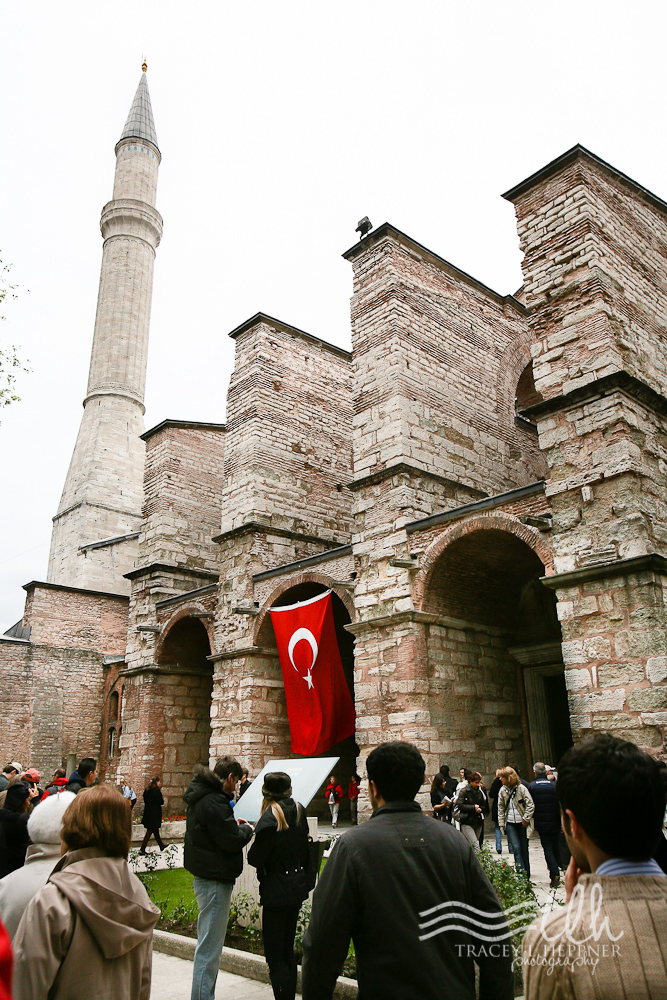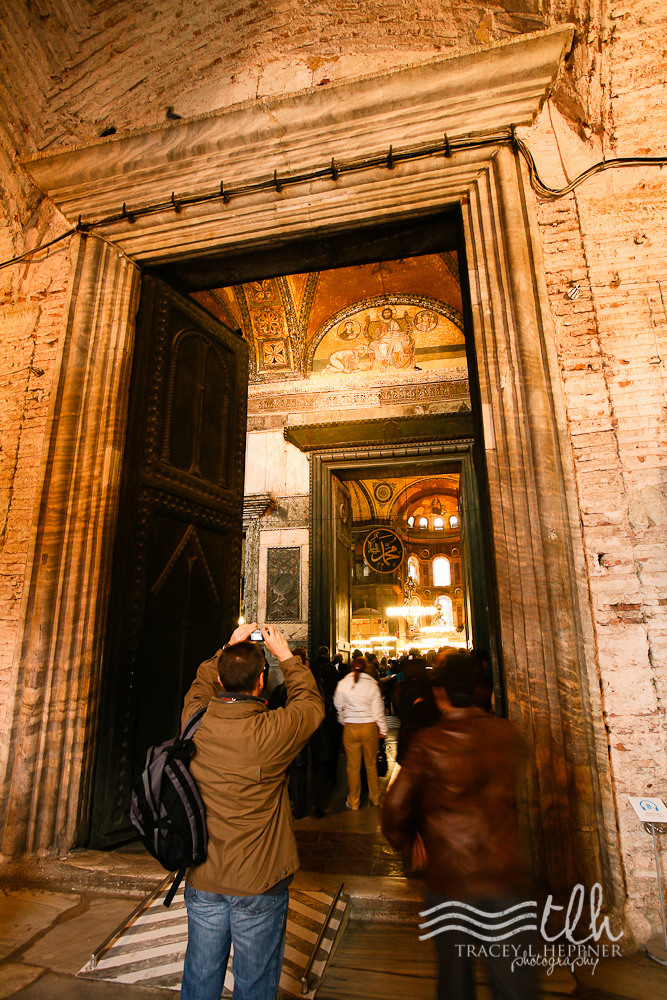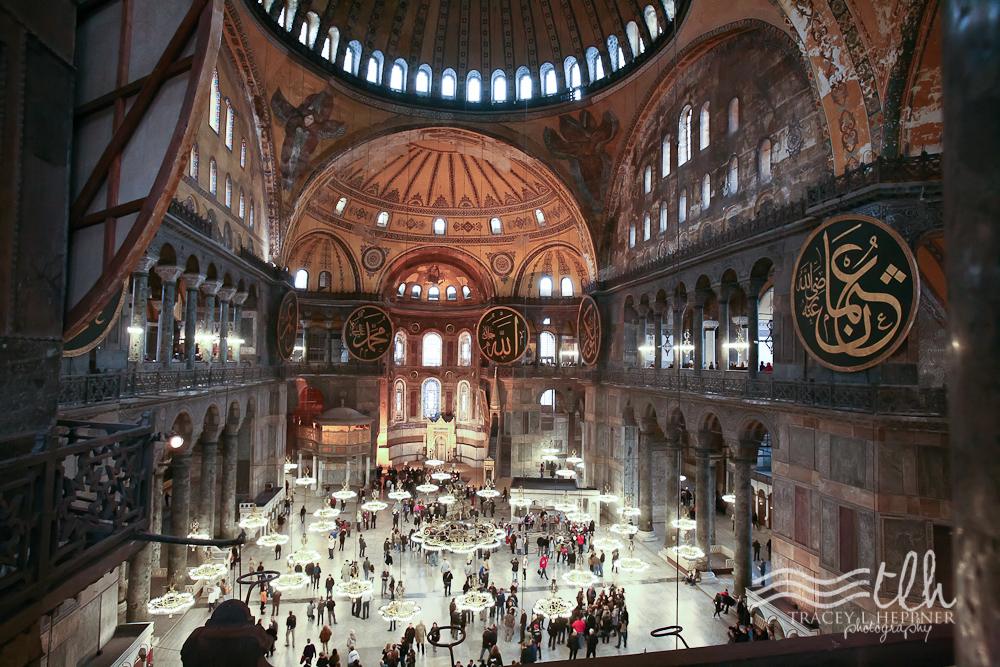 I have seen it a dozen times and it still is absolutely breathtaking! Aya Sofia or Hagia Sophia is a great architectural beauty and an important monument both for Byzantine and for Ottoman Empires. Once a church, later a mosque, and now a museum at the Turkish Republic, Hagia Sophia has always been the precious of its time.
23. Go on an evening food tour in the Marrakech medina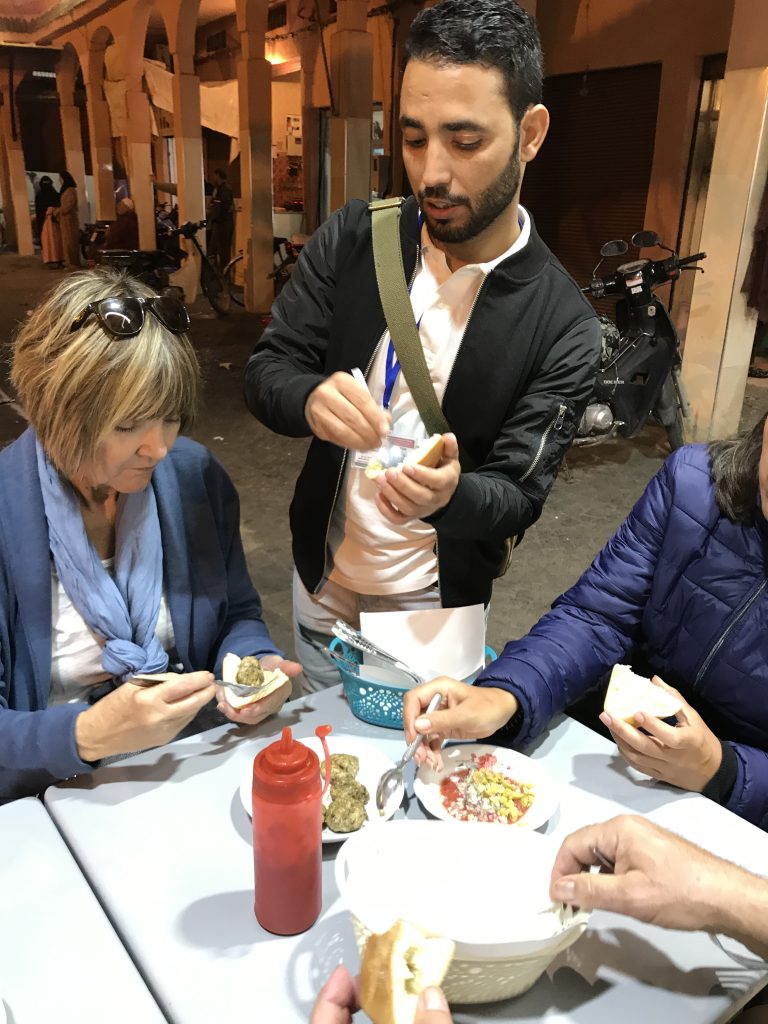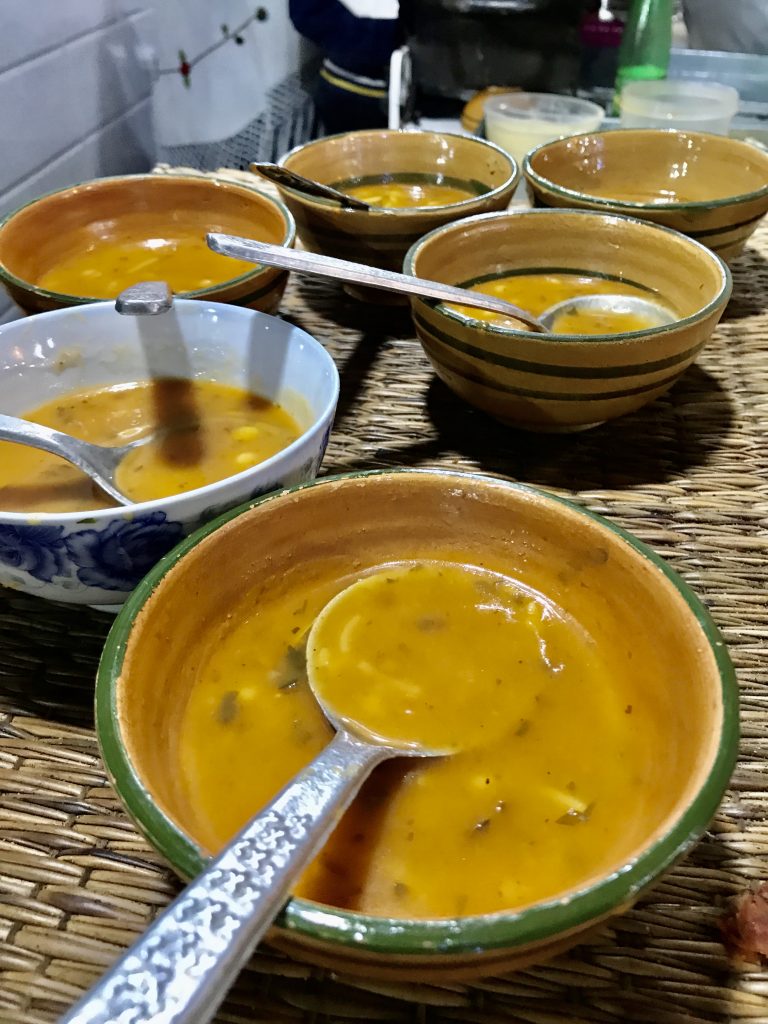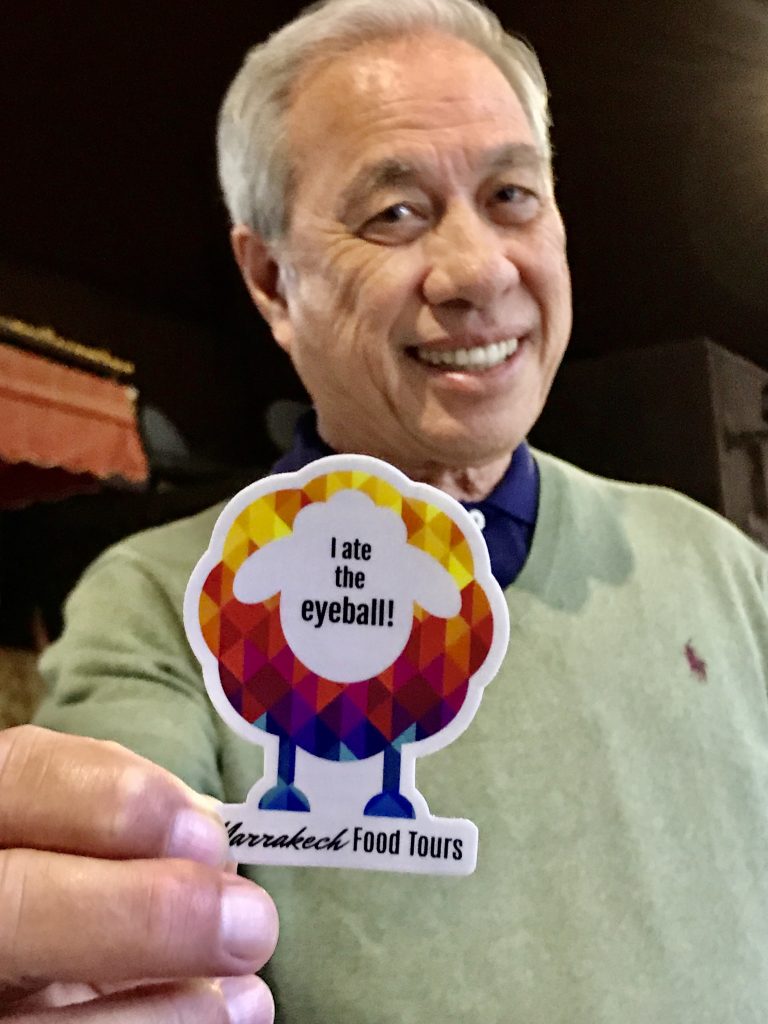 What better way to find your way around the medina in Marrakech than with a fun evening food tour! Marrakech Food Tours has the best food tours mixed with some history as well, hosted by the best and fun guides. We always recommend these tours for our guests!
24. Have lunch in an old former hermitage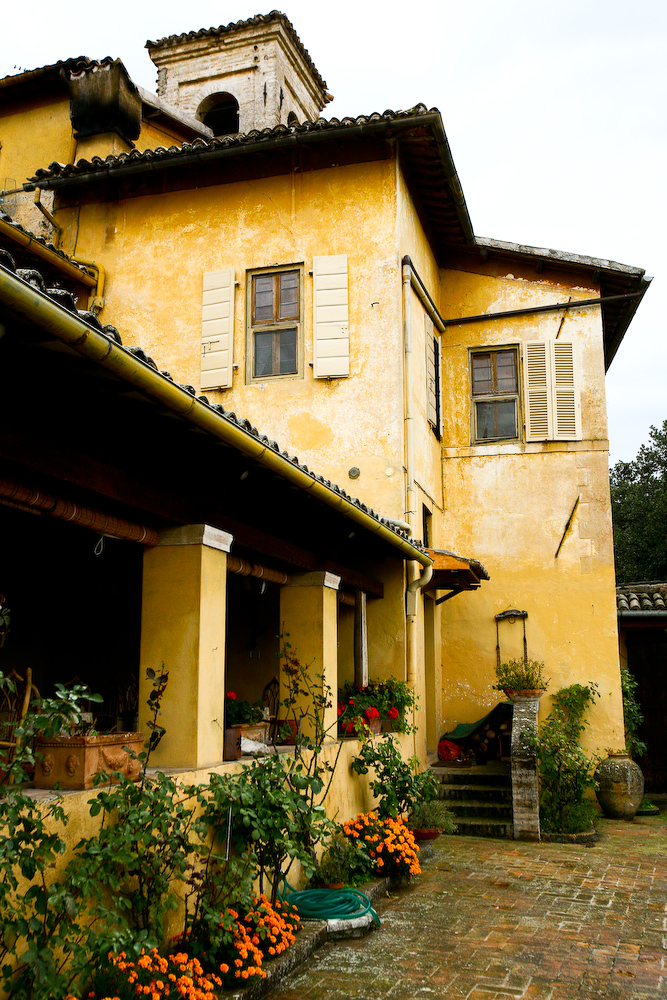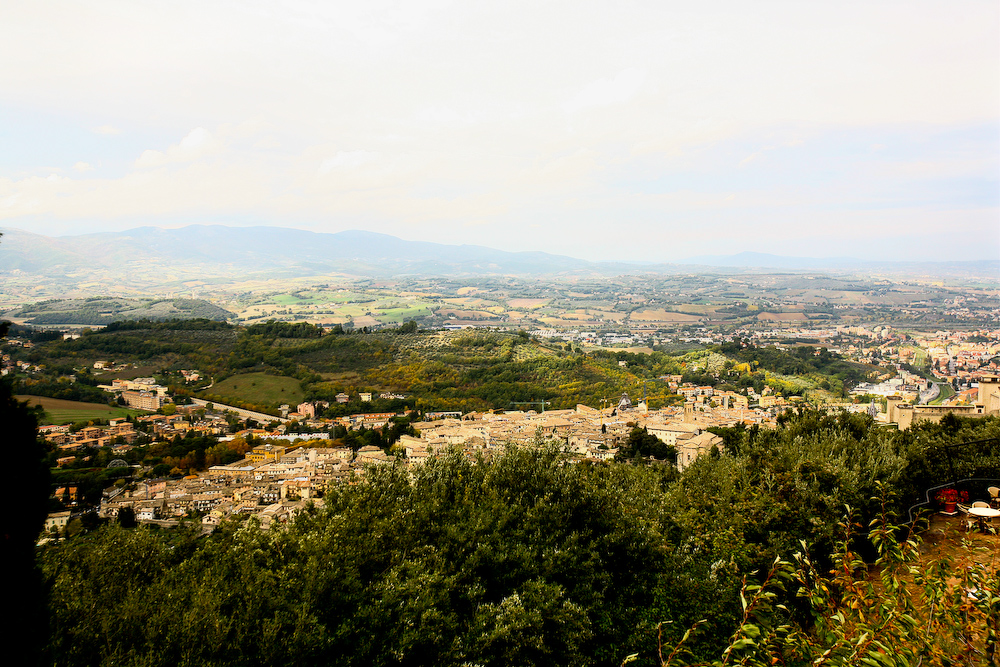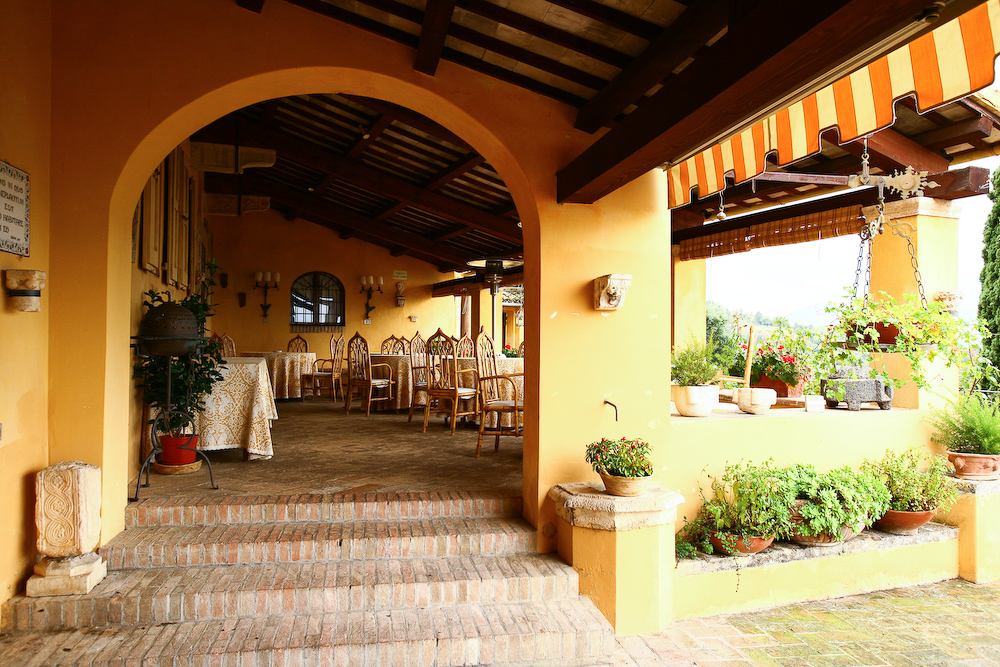 Sometimes one must have lunch in a hundreds of years old hermitage in the hills of Umbria. No questions asked!
25. Zig zag your way up and down the infamous "zig zag road" of Morocco.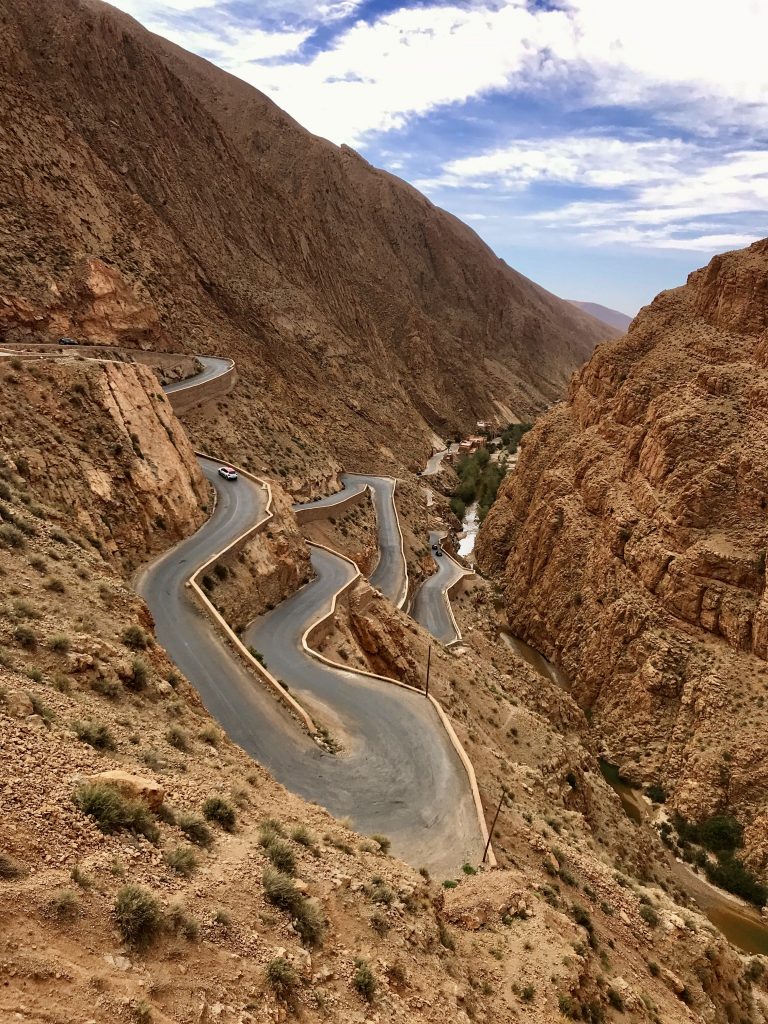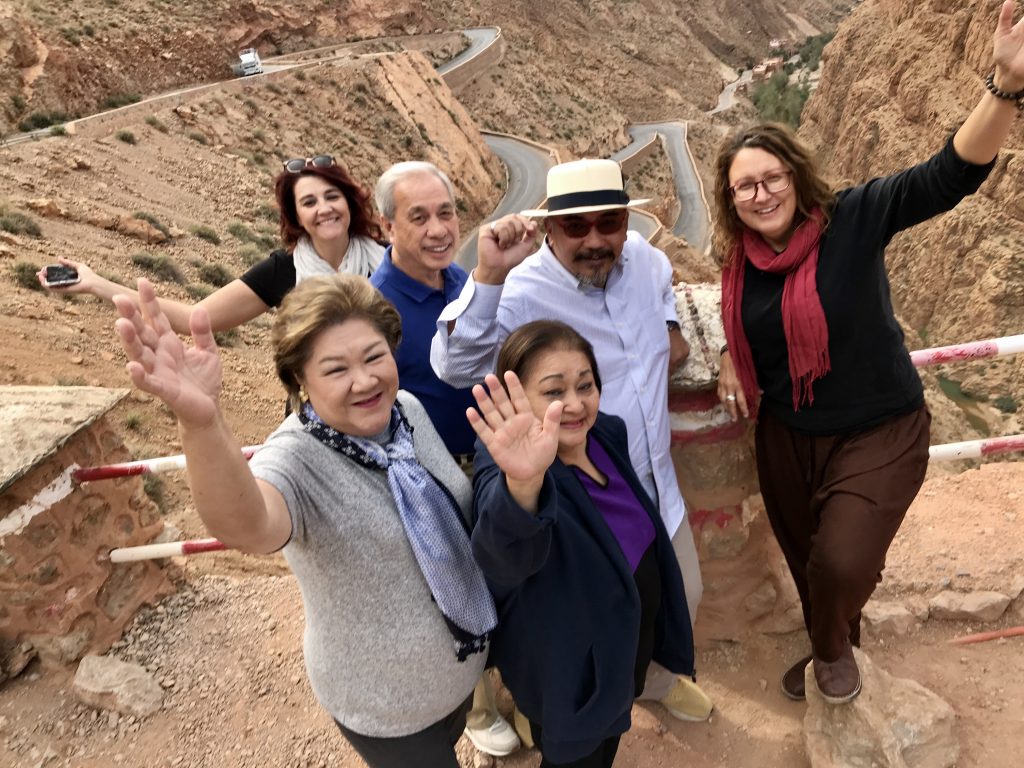 It has been used in a Cadillac commercial and is dubbed one of the most dangerous roads in the world. But don't worry, we take it slow and the view from the top is totally worth it!
26. Admire the centuries old Beysehir wooden mosque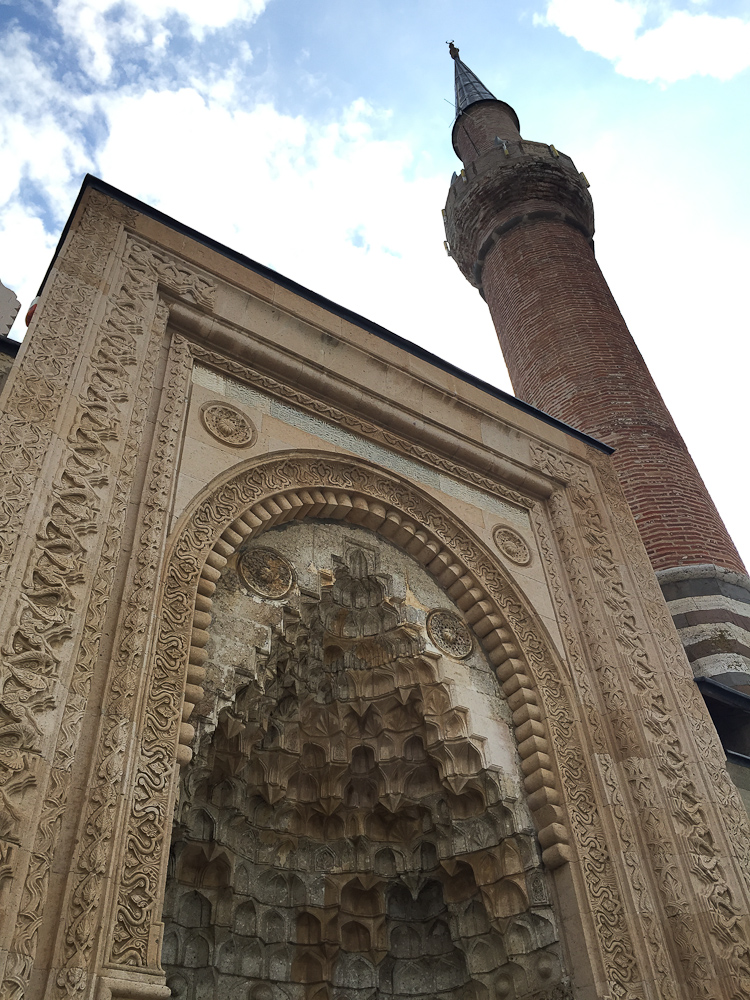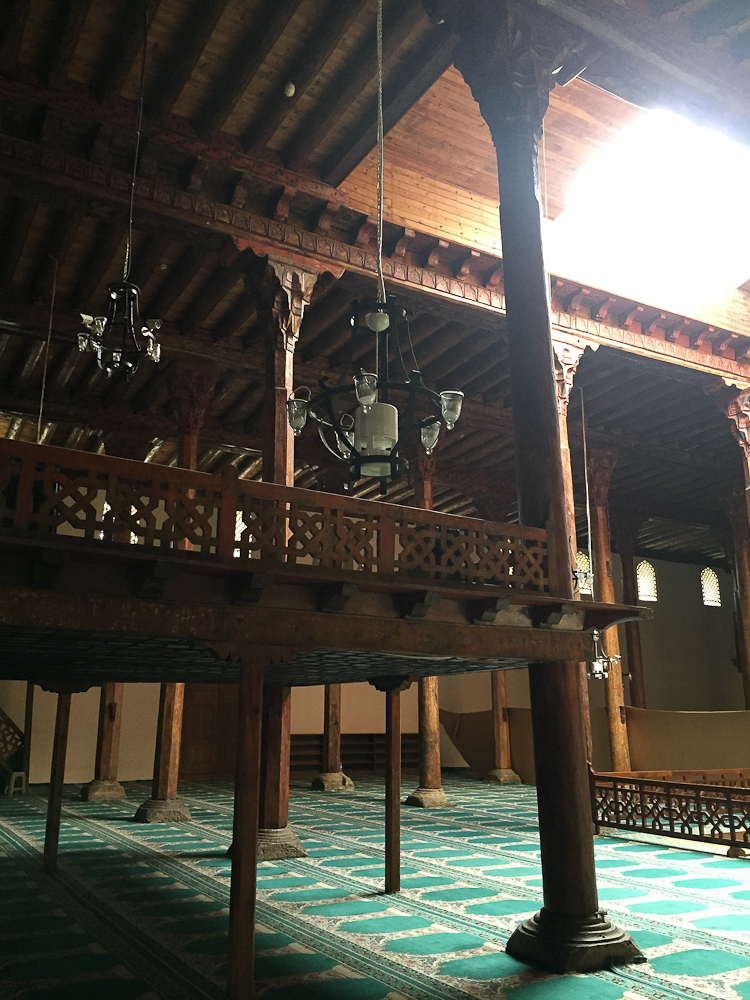 This isn't like any normal mosque you will see in Turkey – the Esrefoglu Mosque is the biggest, best preserved wooden columned and roofed mosque in Islamic World. And our local guide knows the imam who is lovely and tells us an even more indepth history of this lovely place of worship.
27. Safe, care-free and comfortable land transportation throughout your itinerary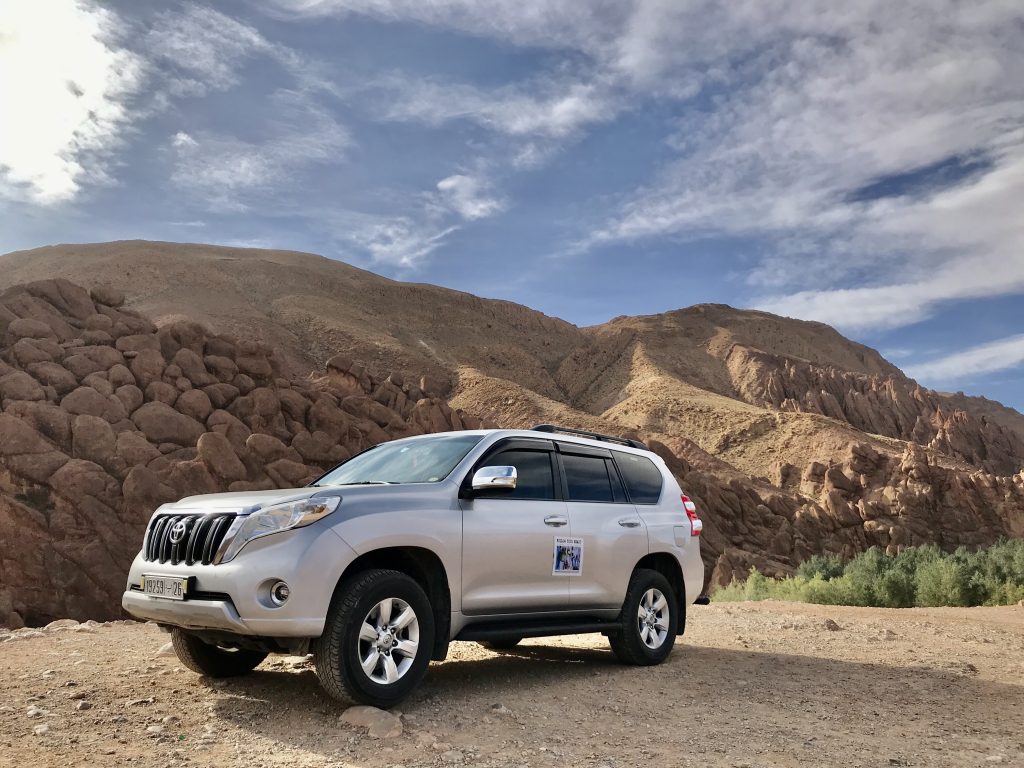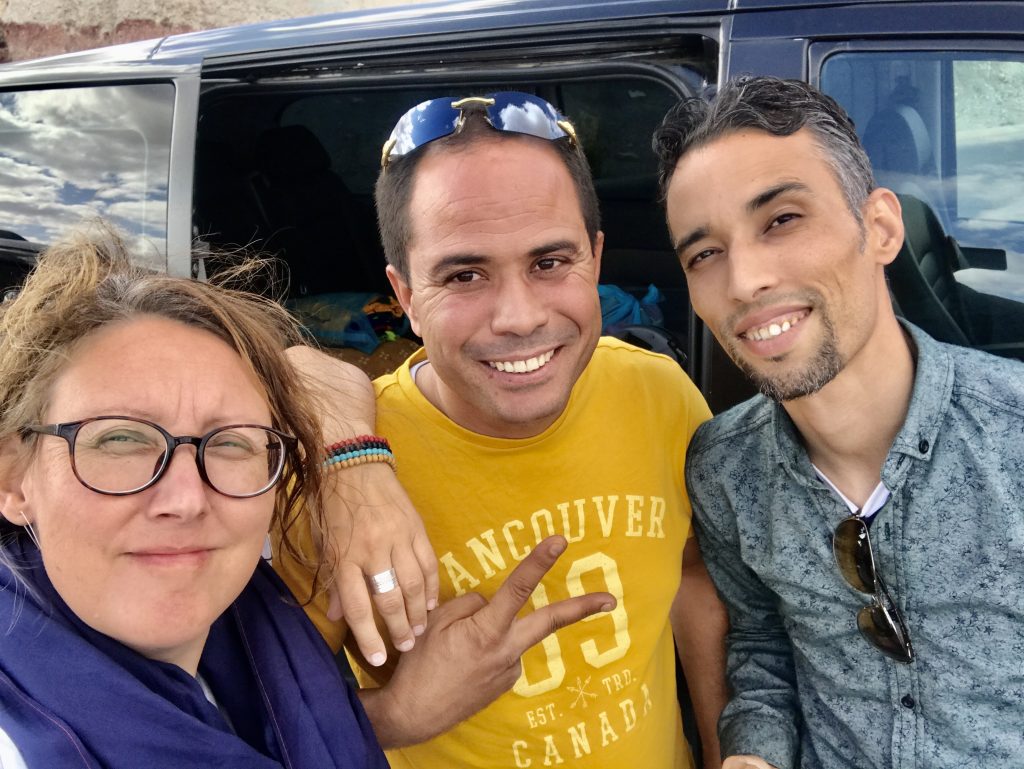 Your safety is our priority. And our drivers and vehicles are the best, in our opinion! Safe, regularly checked comfortable vehicles to travel in, driven by our responsible and experienced drivers – means you can sit back and relax as we take your on your travels!
28. Eat the best caprese salad in your life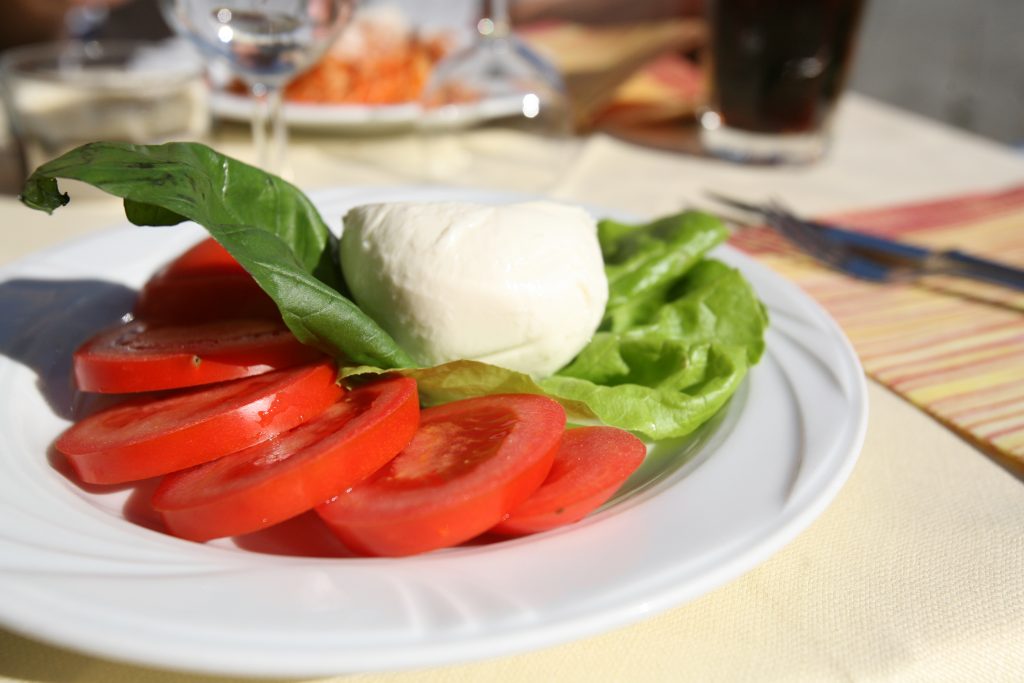 I remember the first time I ate Caprese salad – it was al fresco on the island of Burano in 2008. Oh man, I thought I died and went to heaven!! Since then it has become one of my favourites and I make it at home quite frequently. But in all honestly, it tastes the best in Italy. Must be the tomatoes and olive oil! You must try it on one of your lunches on your Italy Travel Experience!
29. Hollywood of Africa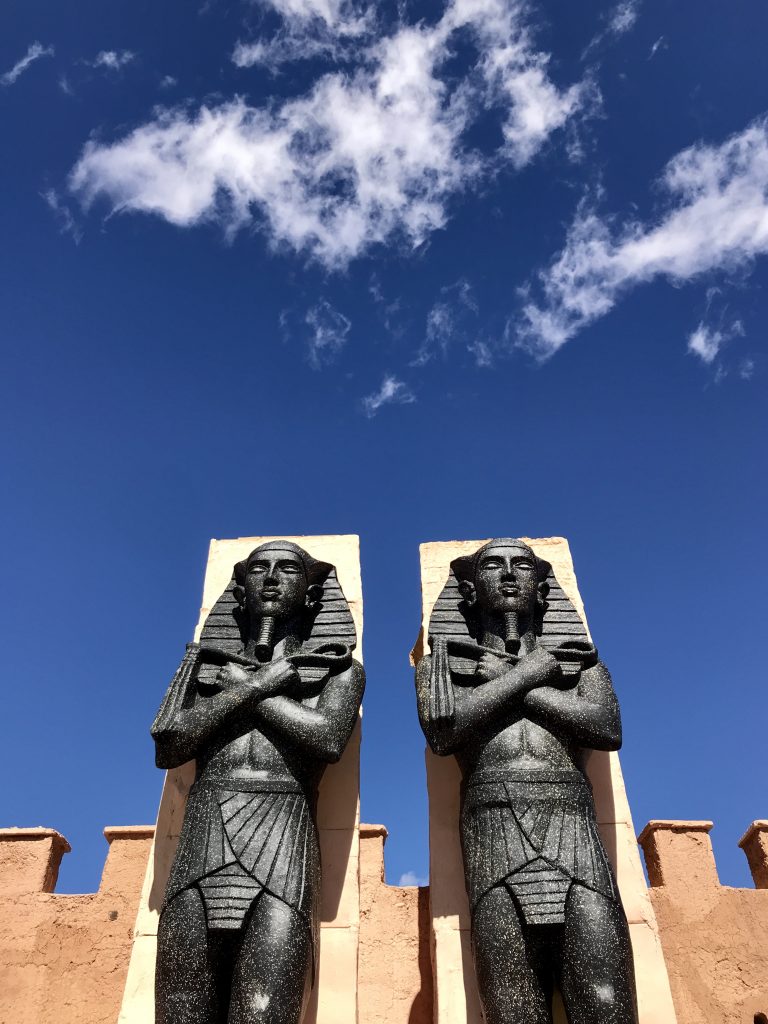 Did you know that Morocco is known as Hollywood of Africa? It is true! So many films have been shot in Morocco and Ouarzazate has many film studios. As well, a bunch were filmed in the nearby Ait Ben Haddou Ksar, which we wander on our way towards the High Atlas Mountains.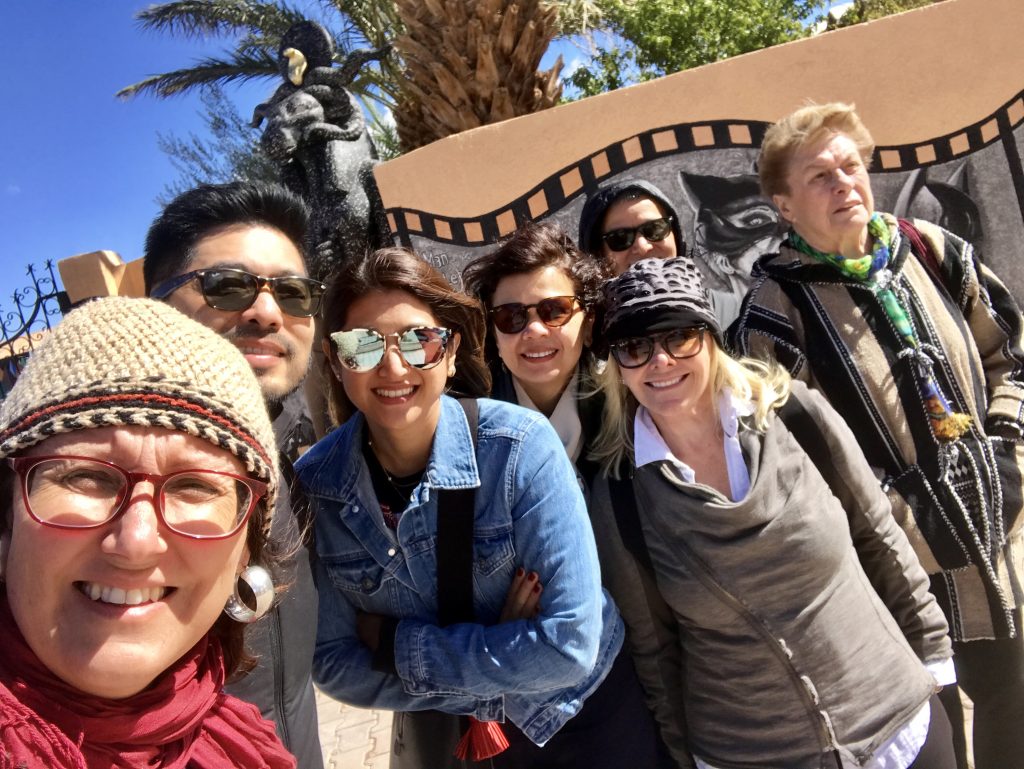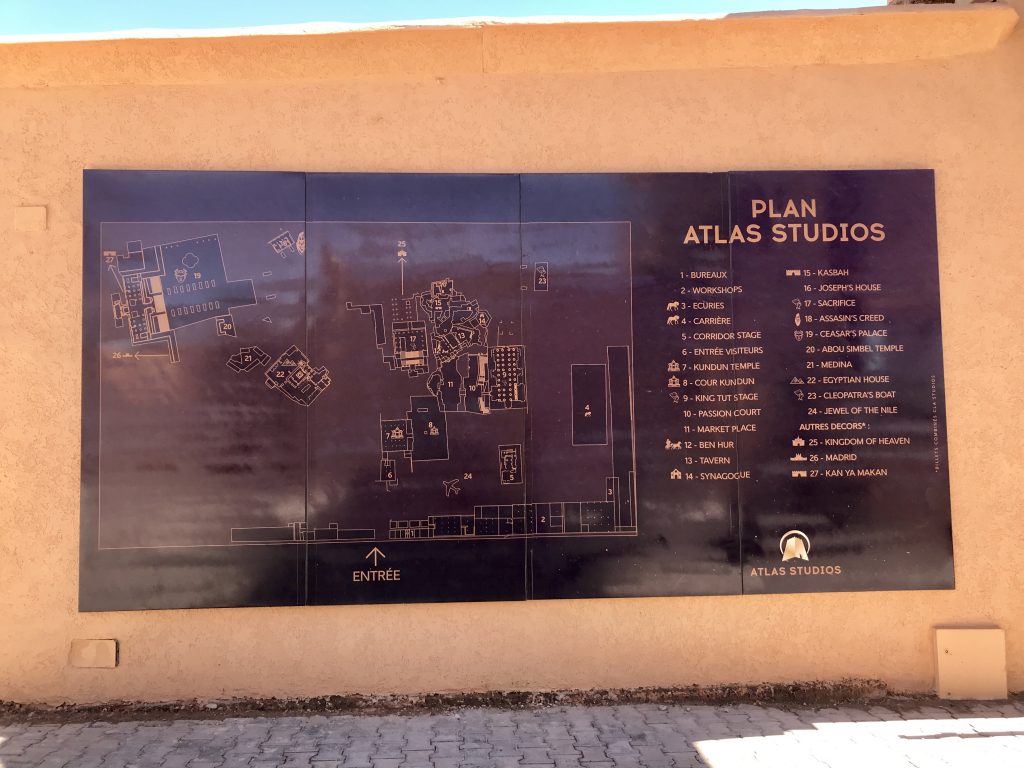 30. Take in the history of the Coliseum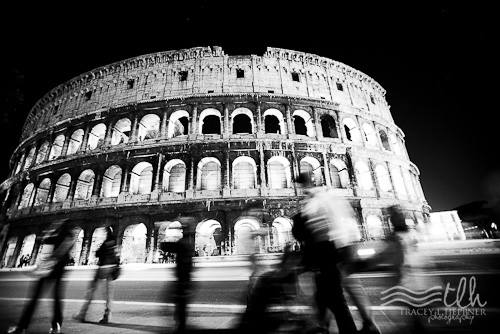 When in Rome…take the Coliseum tour!! You won't regret it – the knowledge that you will learn and the hands on/up close and personal with it all is the best way to see it! Especially if you are in Rome after your Travel Experience for a few more days!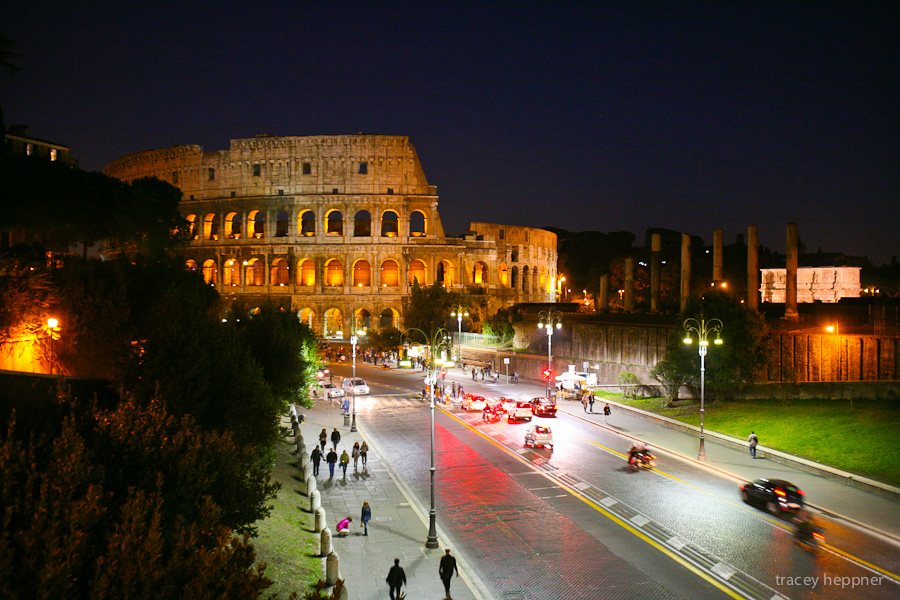 31. Eat at the stall in Jemaa el Fna Square at night
It may not be the best food to eat in Morocco cuz there are soooo many other places to eat GREAT food in Morocco, but it's all about the EXPERIENCE, right? The vendors are a little pushy but ignore them. I've tried food at stall #25 and 100. Do it for the 'gram! You will love it on one of your nights in Marrakech.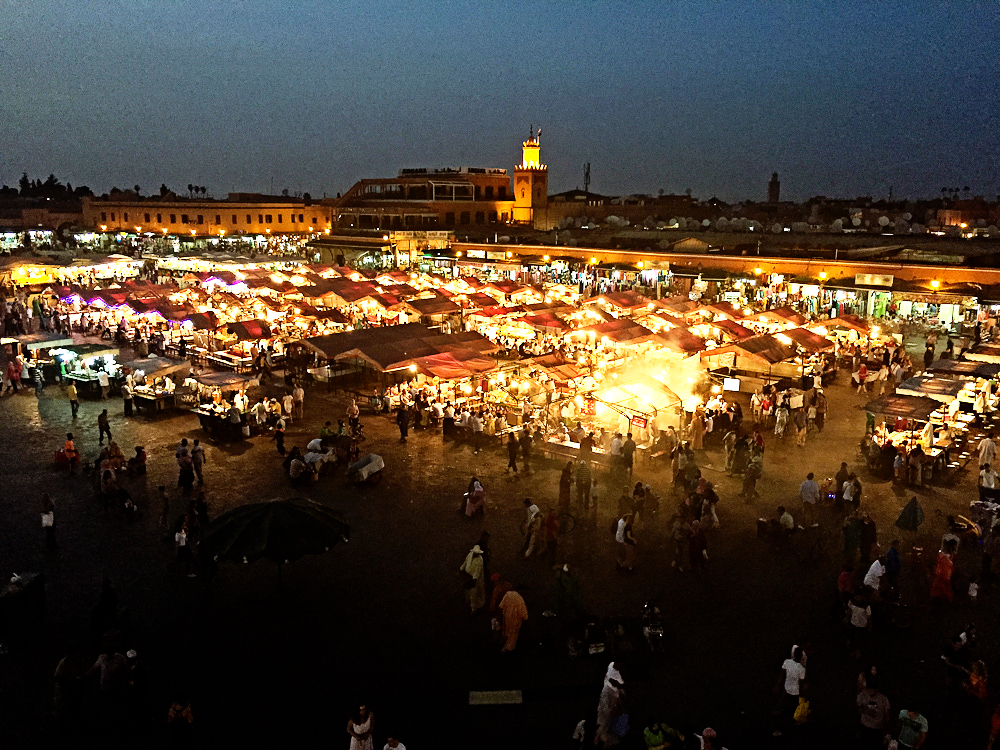 32. Whirling Dervishes Ceremony
There is nothing quite like the tranquil ceremony of the sufism Whirling Dervishes. The trance like state they (and you will get it cuz it's so relaxing!) is mezmerizing. It is like nothing you have experienced. I have watched several times at both House of Ismail Bede in Istanbul and Saruhan Karavanserey in Cappadocia. We give you the opportunity to partake in this optional activity in Turkey!
33. Free time to do what you like
We love giving you free time away from our itinerary – so you can do whatever you like that's not on our itinerary, or…relax and do nothing but take in the terrace of your riad. Whatever you decide, it's your free time to do as you wish!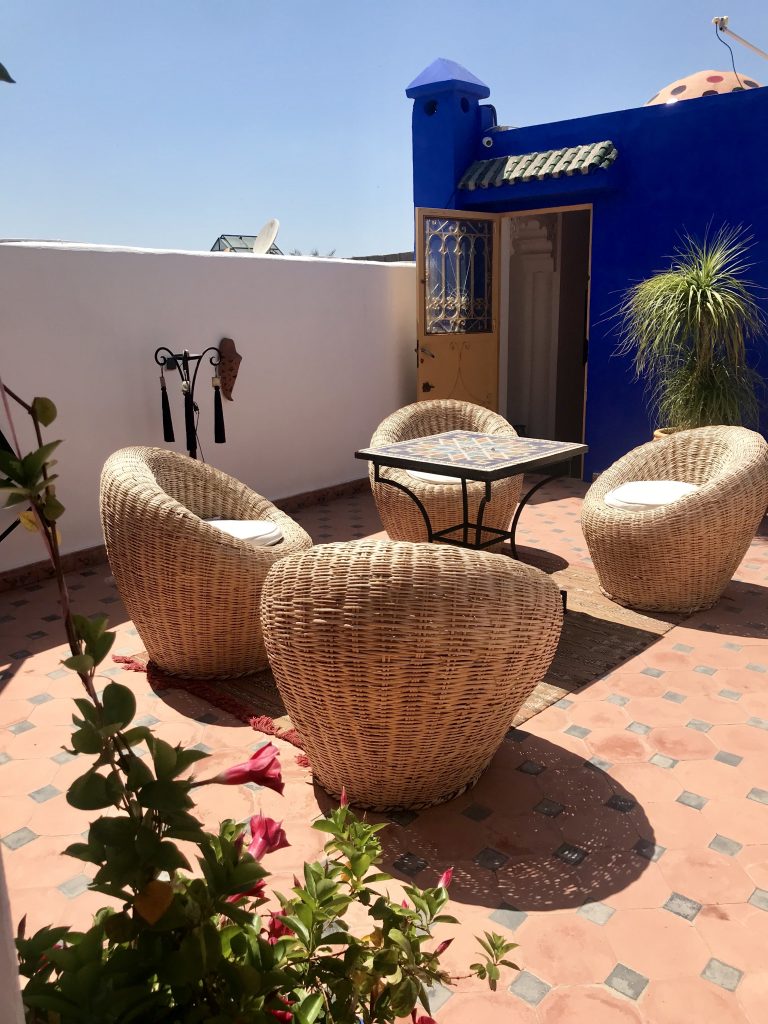 34. Eat the best gelato in the world
Cuz my friends – that's what you do when you wander in the streets of Italy. Especially on a hot day (or not!)…you just do! Even while shooting. 😉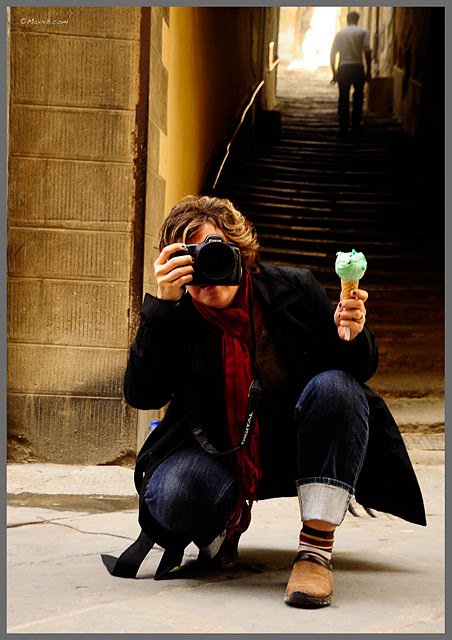 35. Have lunch in a village with a local family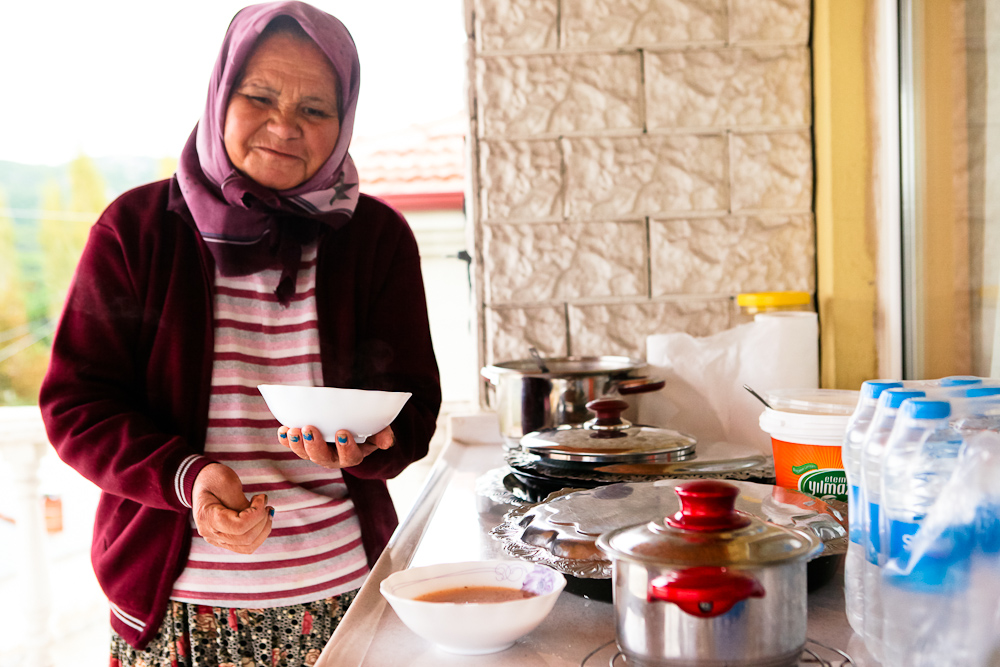 Whether in Morocco, Italy or Turkey, we have the wonderful opportunity of being hosted with a local family for a home-cooked meal. It's one of the most precious things we do on our Travel Experiences and is ALWAYS a highlight.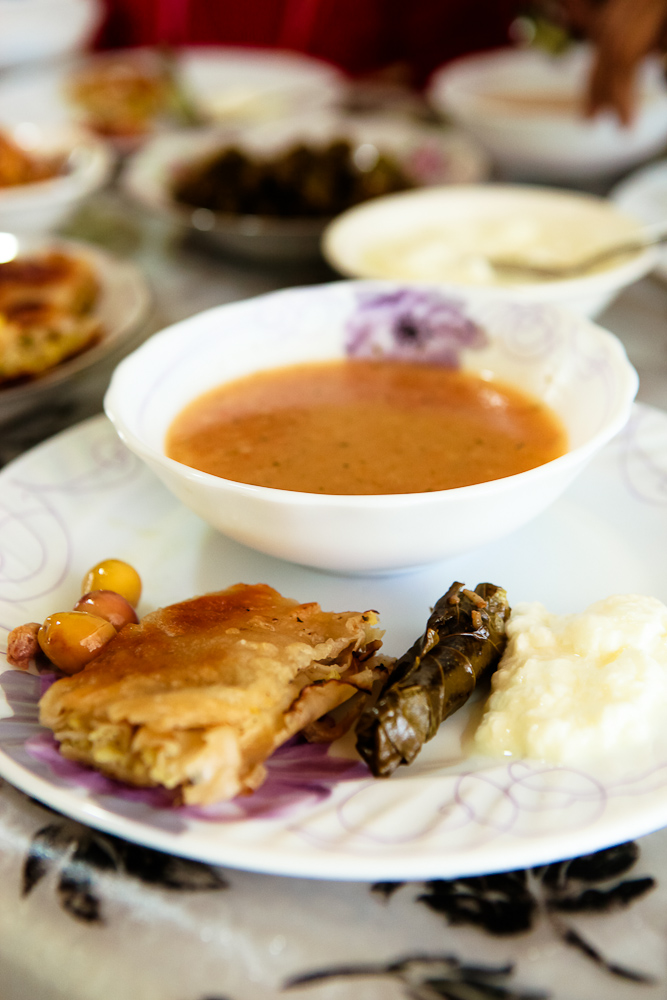 36. Shop at the Grand Bazaar
Kapalıçarşı, meaning 'Covered Market' in Istanbul is one of the largest and oldest covered markets in the world, with 61 covered streets and over 4,000 shops on a total area of 30,700 m2.
It's also often regarded as one of the first shopping malls of the world…Ya we go there and you can shop til you drop. 🙂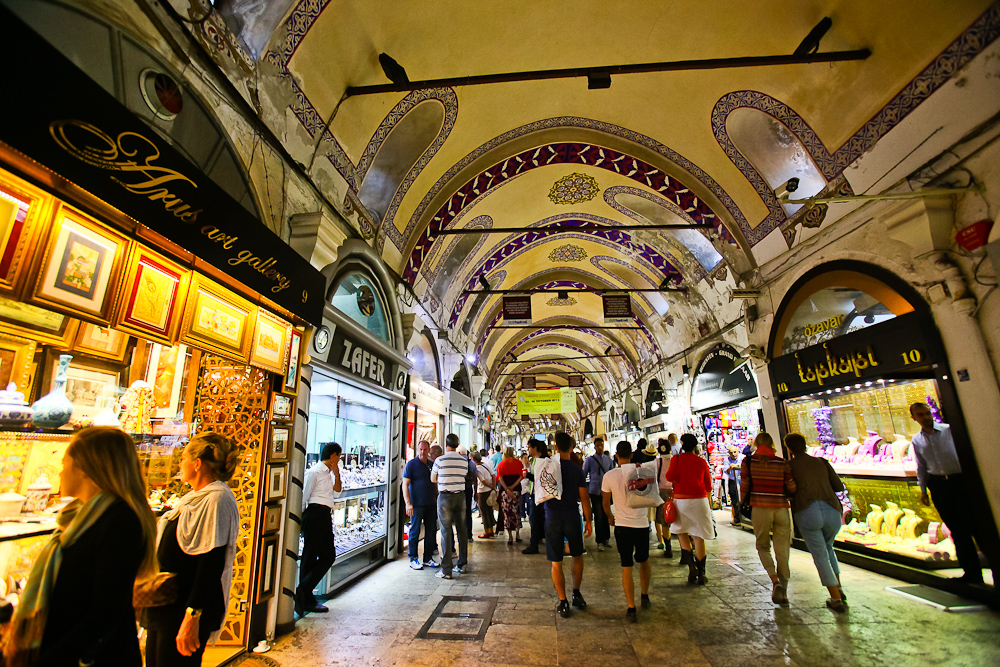 37. Murals in Asilah
They are stunning…and every year you will see new ones in this coastal town on the Atlantic north coast of Morocco because of the annual mural festival. Since 1978, the medina walls of Asilah turn into an art gallery with colorful murals painted on the walls during July and August. it was when legendary Moroccan modern artist & photographer Mohammed Melehi invited friends to pain on Asilah's whitewashed walls. Now it's turned into a month-long arts festival. Some of our Travel Experiences through Morocco visit this beautiful little town.

38. Little medieval hilltop villages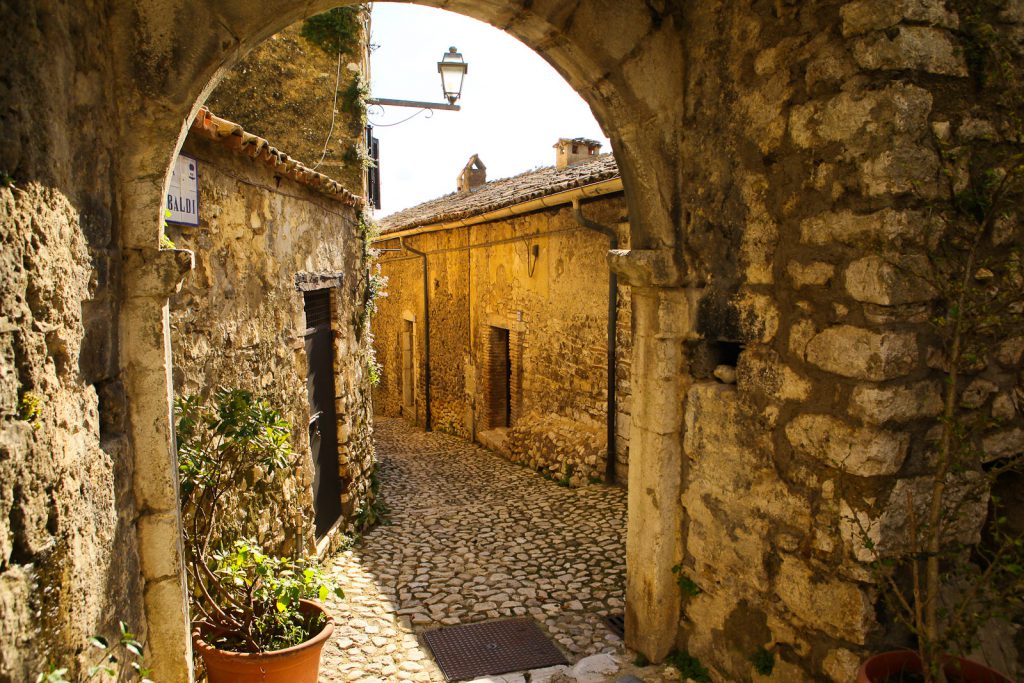 Umbria has almost a hundred little communes and some of these are on hilltops and you can only walk up into them. They are absolutely exquisite and we absolutely love wandering them on our Travel Experiences!
39. The 1,000 year old leather tanneries in Fes
The largest of the medina's several tanneries, Chouara Tannery, above, is one of the city's most iconic sights (and smells). It's been operating since about the 16th century. The area has been renovated in 2016 but as you can see the tanneries from the shop balconies, it remains remarkably medieval. It's amazing to wach and see the hard physical labour that goes into each of the butter-soft, elegant leather goods sold in the surrounding workshops. Definitely the place to buy leather in Morocco…and they give you mint at the door to "mask" the smell.
40. Turkish Delight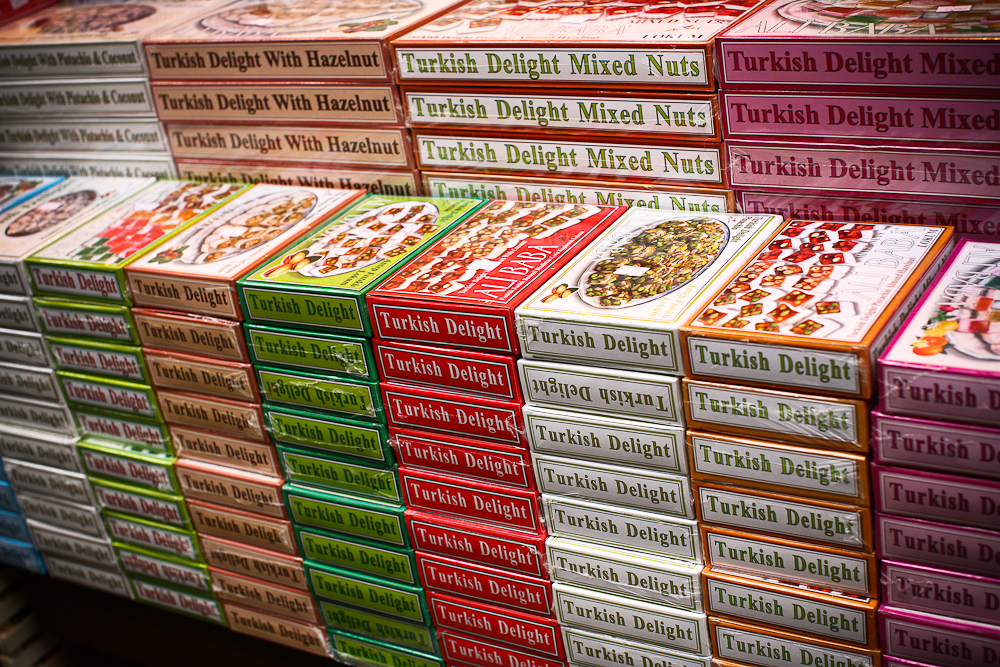 A lot of people know it from C.S. Lewis' books…but those of us who didn't read those, know it and love it by sampling it at the bazaars! You can find boxed squares pieces in an assortment of flavours, or you can buy what I call "gourmet" delight – rolls in some of the most delicious and beautiful combos!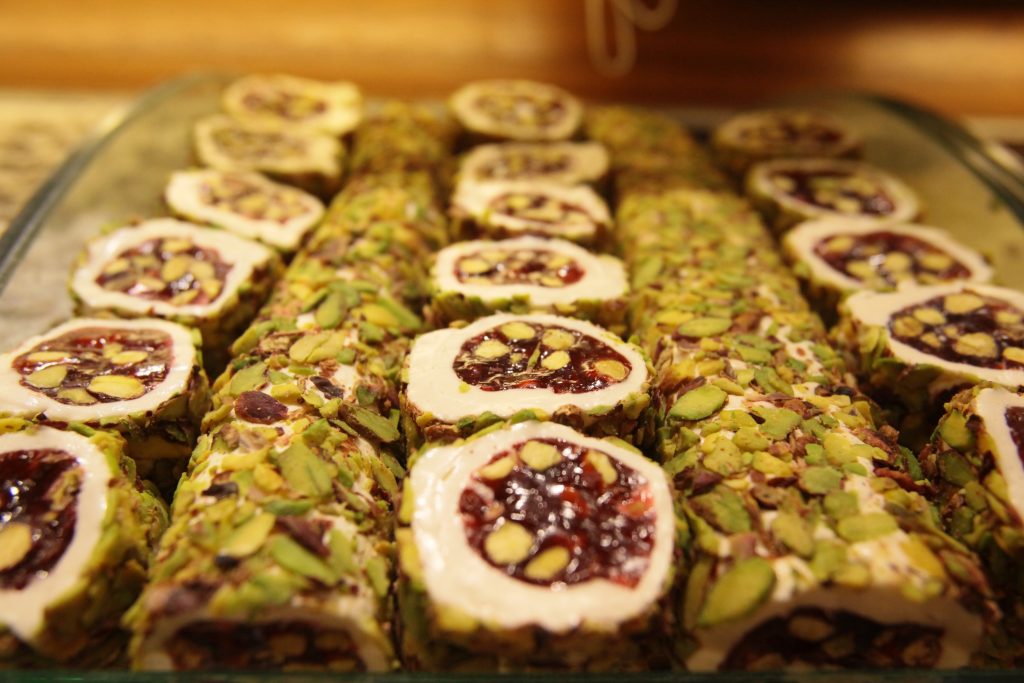 41. Eating grilled sardines and lots of other yummy fresh seafood in Essaouira
Before I had visited Morocco, sardines was not on my list of things to try. All I knew of them were canned things. Ya, no. You MUST try fresh grilled sardines for lunch in Essaouira – they will revolutionise your life! 🙂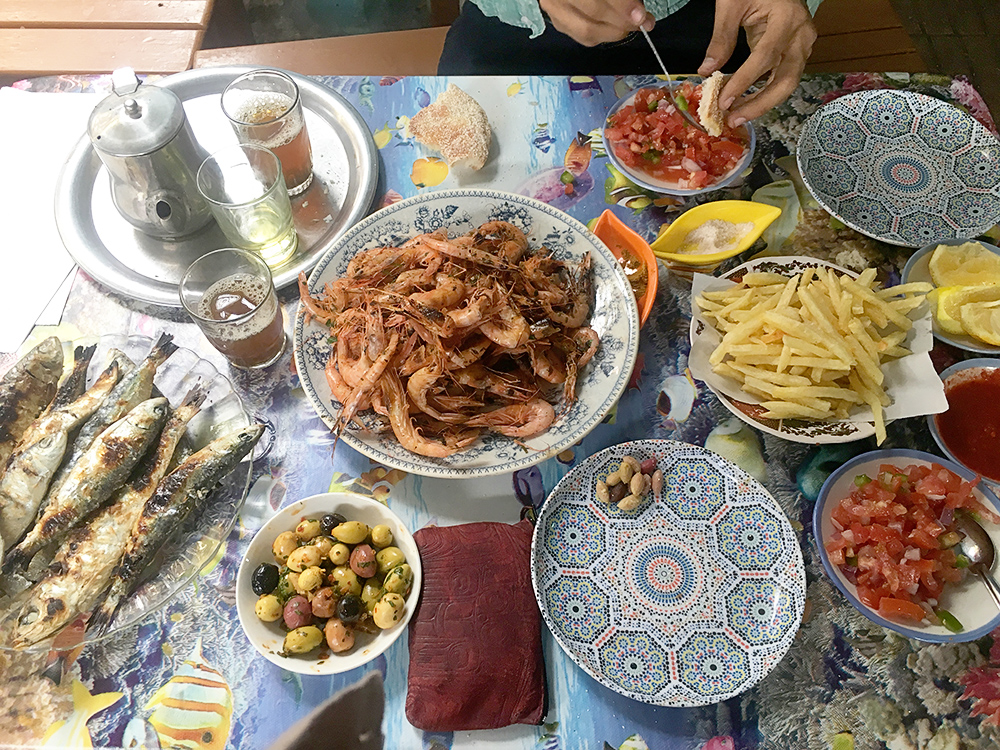 42. Eating pasta, pasta and more delicious pasta!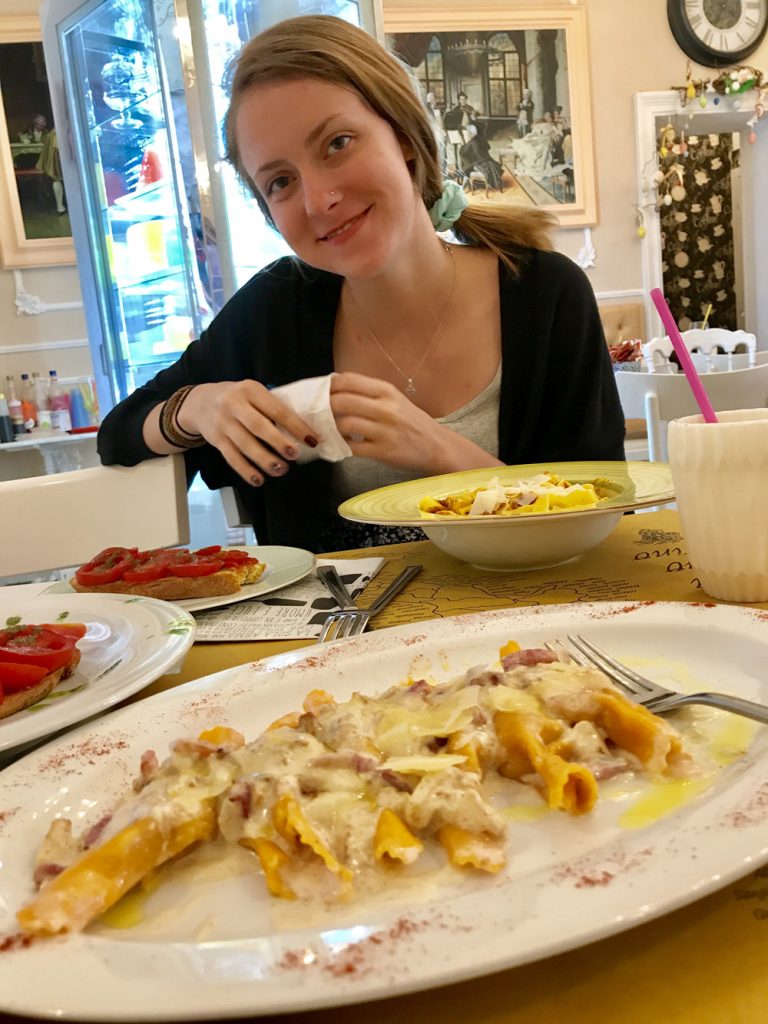 Italy is pasta capital and we always have to best when we are there – so if you love pasta, you're in luck! If you aren't really – you will be soon! 🙂 There are sooooo many ways to have pasta…and then some!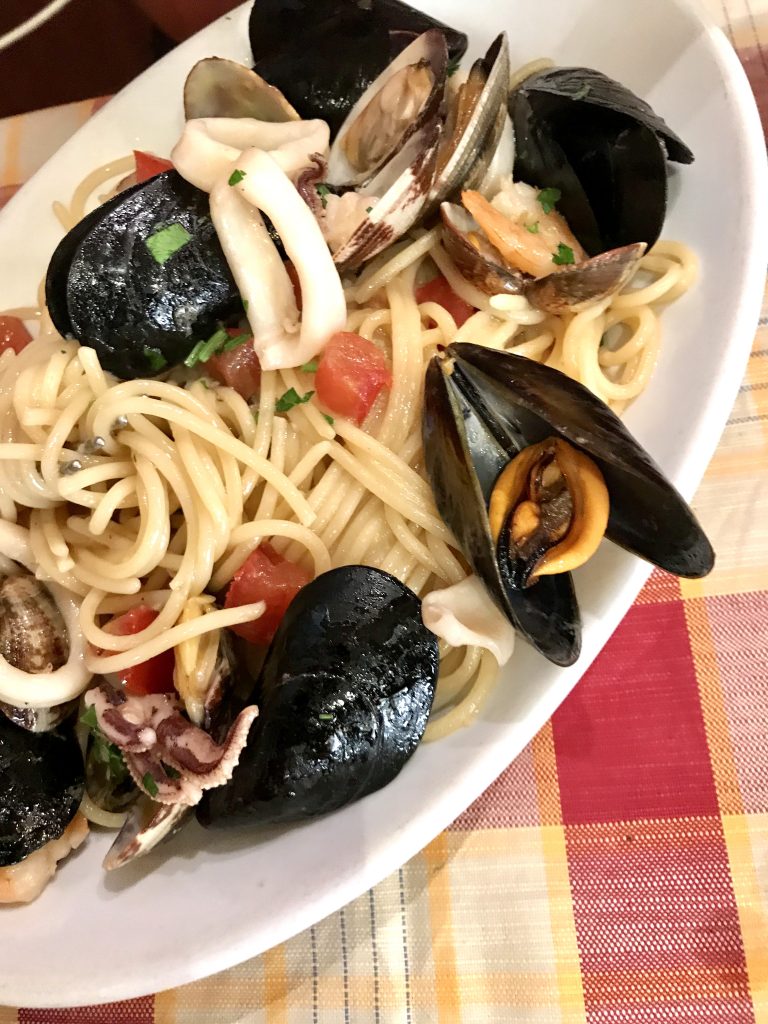 43. The ancient ruins in the mediterranean city of Antalya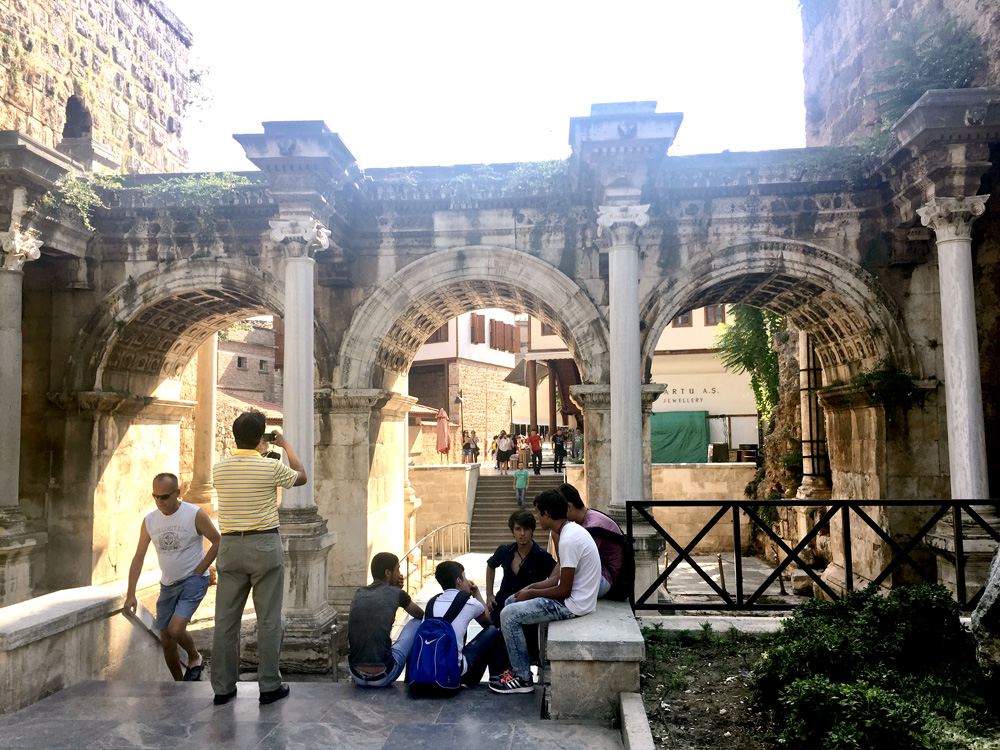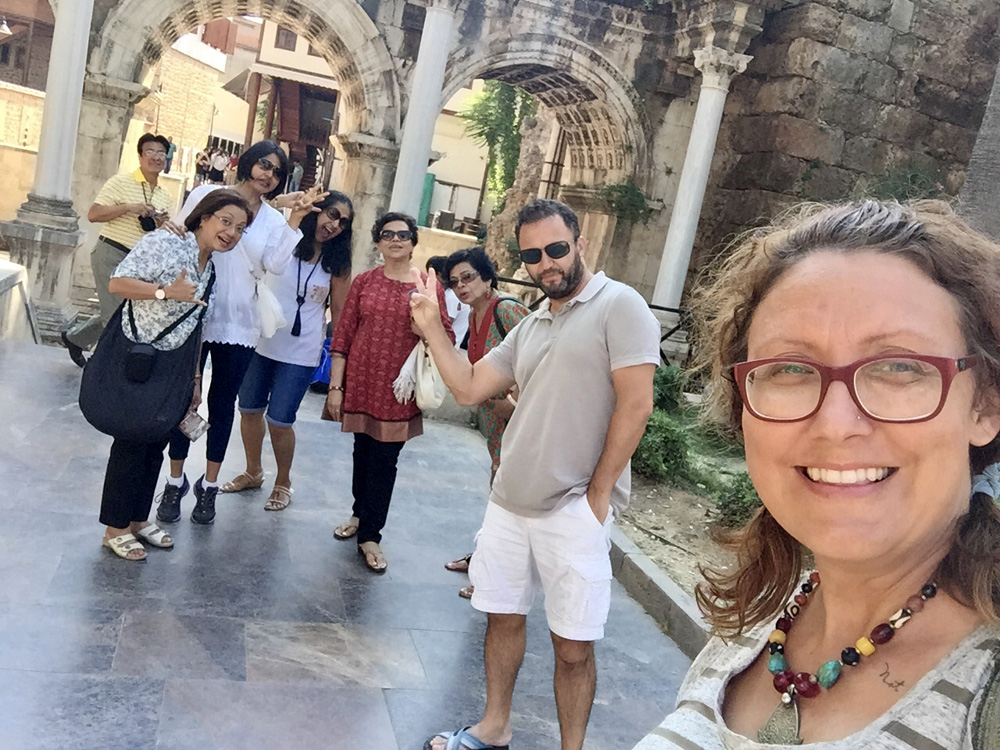 44. Visit the ancient city of Troy
Did you know there are like, 9 ancient cities of Troy? It's true! The history of the ancient city is NUTS! Good thing we have a great guide, Cem, who knows the history so well that we understand its complexity! We even see a mock version of the infamous Trojan horse. 😉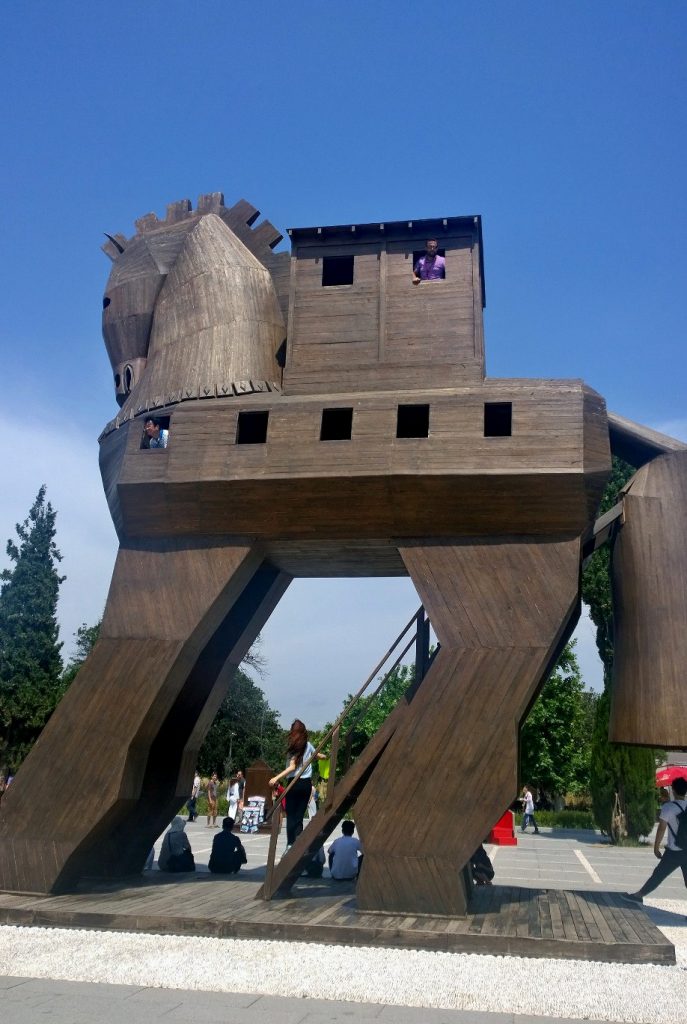 45. The souks of Marrakech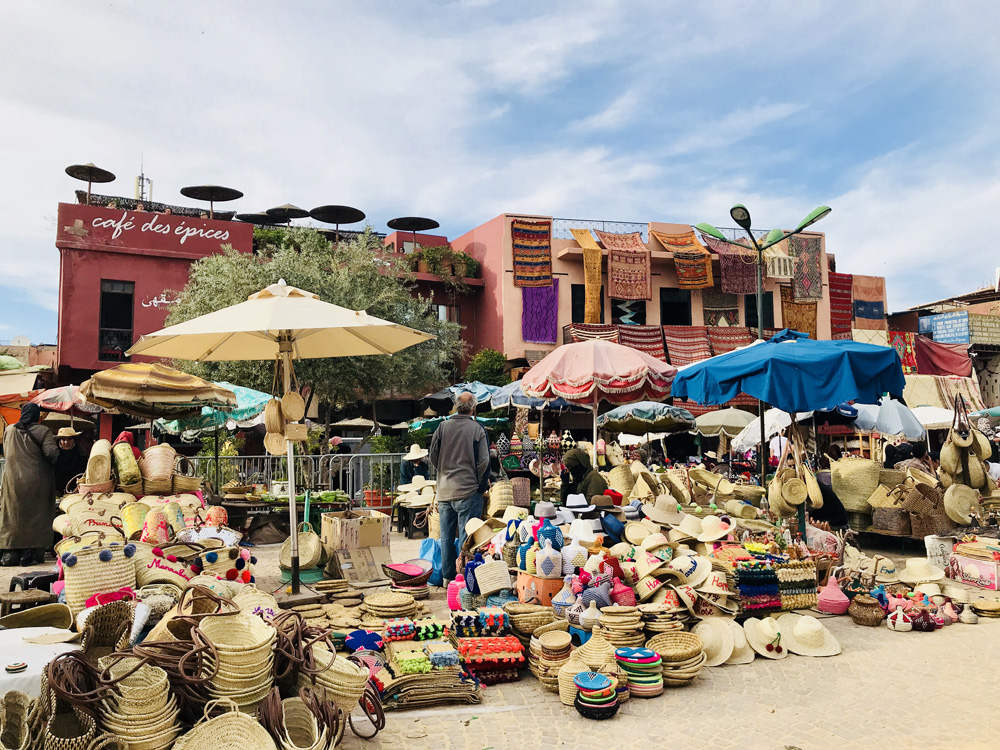 They are loud. They are jammed. They are full of amazing things you can purchase. They are the life of the local culture. Once you get the hang of them, there is nothing quite like shopping the souks of Marrakech! You will love to wander there on your free day in Marrakech on our Small Group Travel Experience!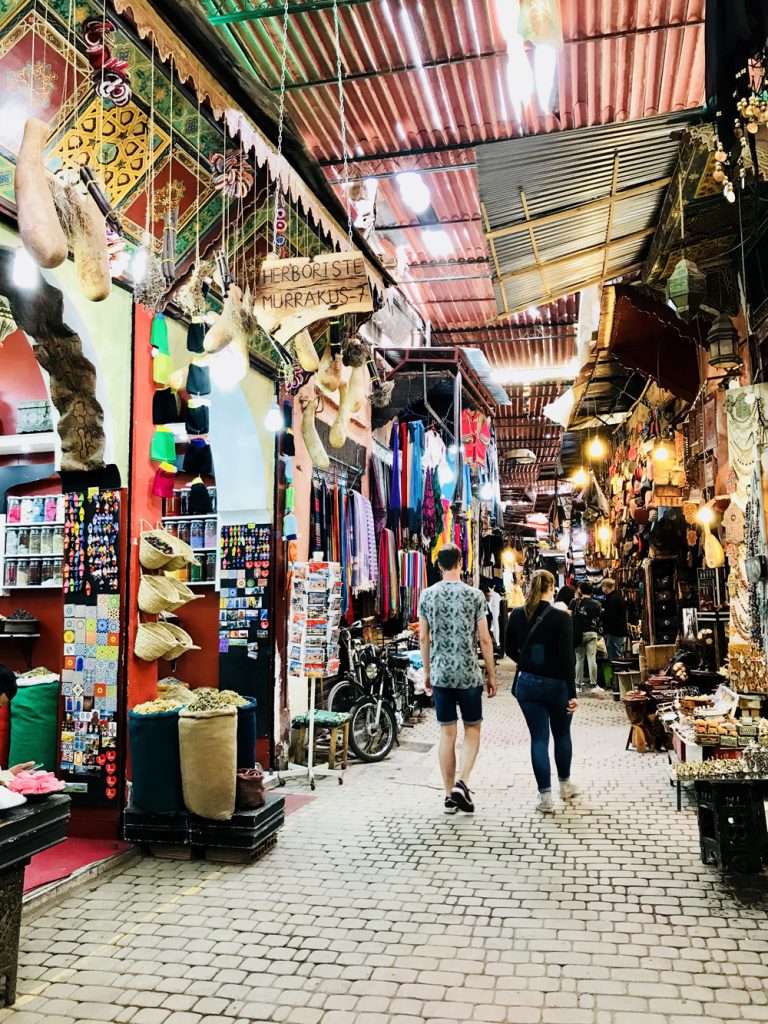 46. Walk amongst the fairy chimneys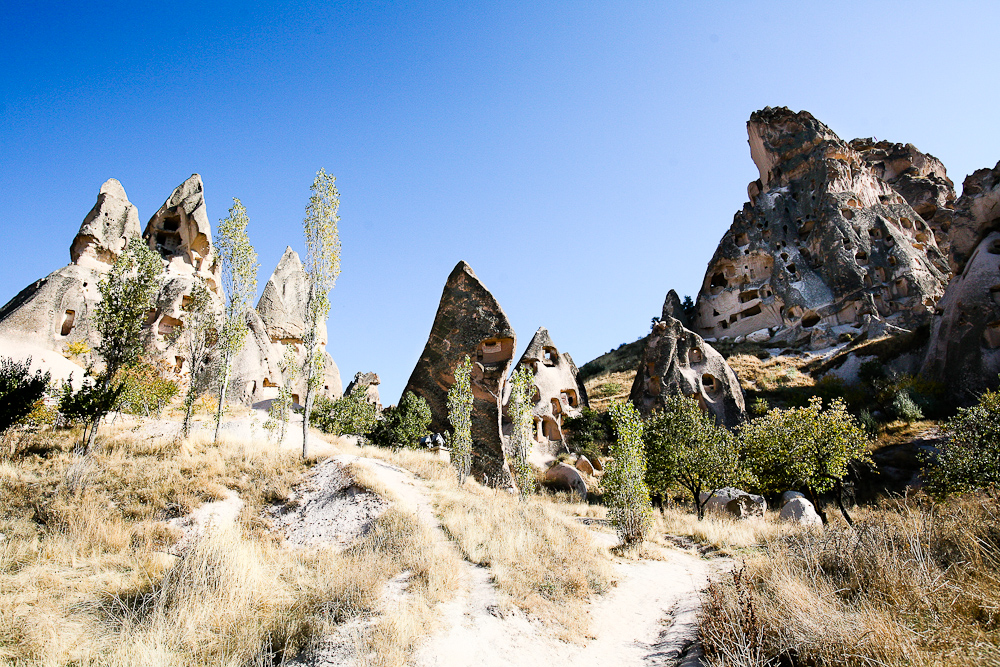 Goreme in Cappadocia is so magical and the fairy chimneys are just as magical! You can see where the old homes of the the past where early Christians "hid" in these unassuming rock formations. The best though? Passing over them at sunrise in a hot air balloon. Oh ya, baby!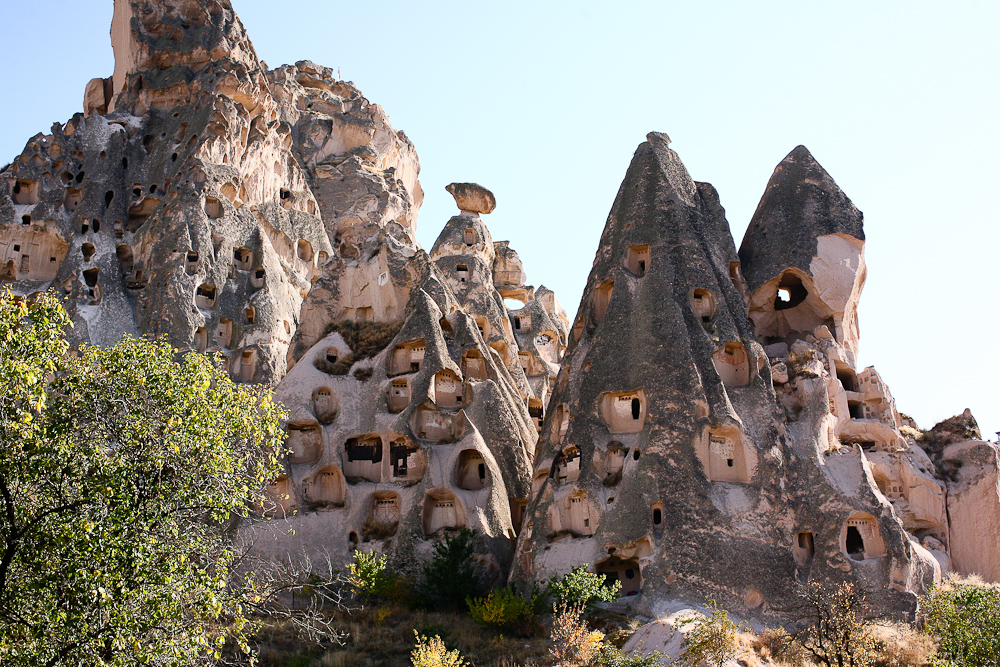 47. A boat ride in an underground mountain cave
I have never been much into caves (a little claustrophobic for me!) but boats I love! Seeing an underground cave with formations via boat in the Taurus Mountains was spectacular!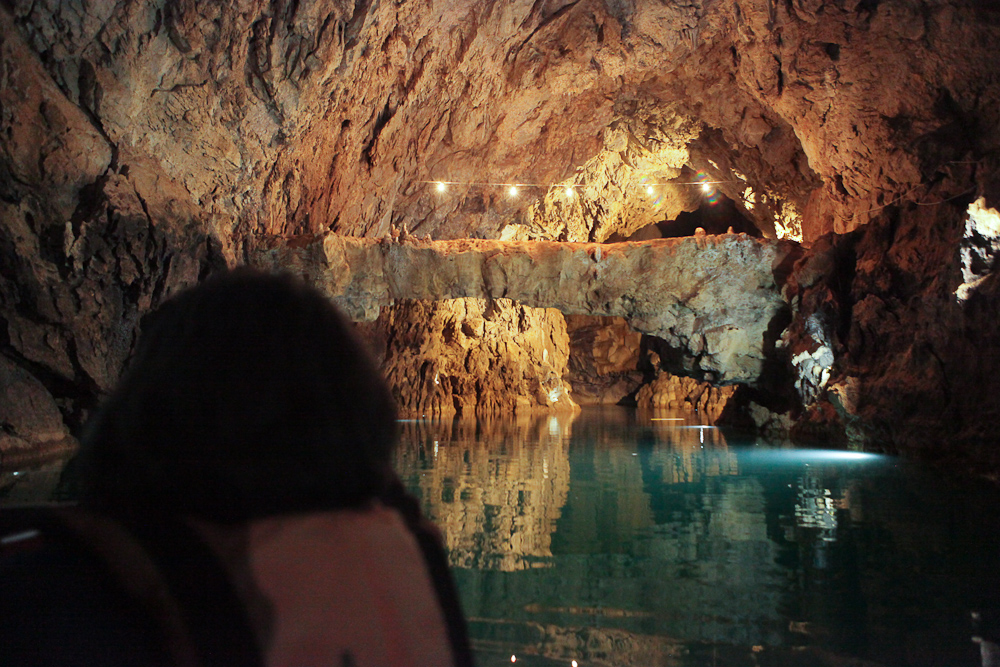 48. Ancient aquaducts of Spoleto
The beautiful little town of Spoleto has it's own castle and aquaducts just on the edge of the town and they are worth the exploring indeed! Seeing the way the Romans thought as they designed these massive aquaducts to move water is truly incredible!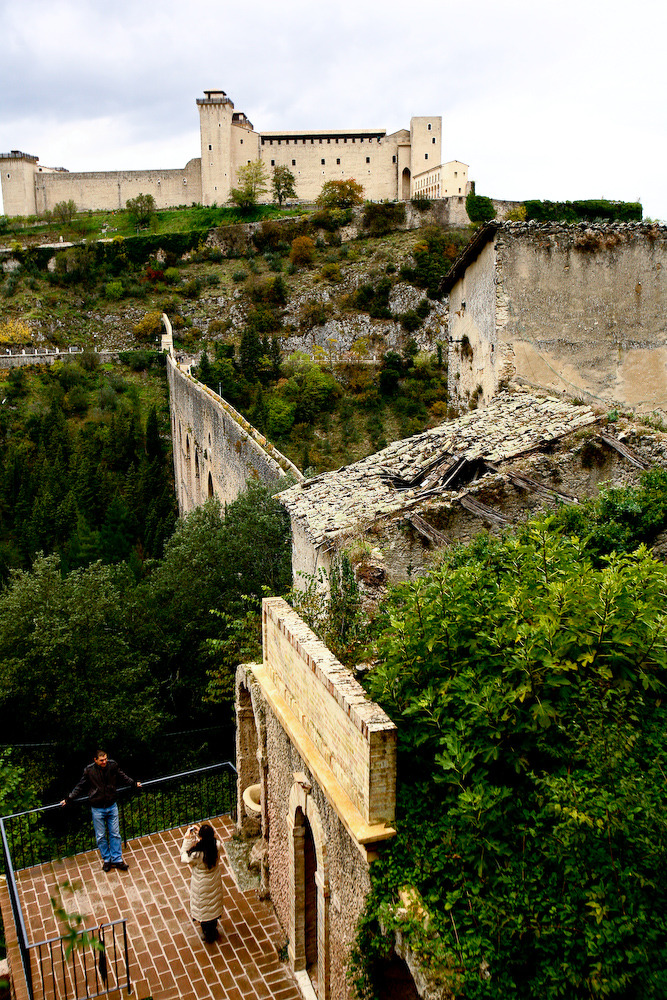 49. Artisans of Fes
I love that the government of Morocco has invested in the medina of Fes, where artisans, whose trades go back as far as 1000 years ago, can still perfect their craft and sell their beautiful works.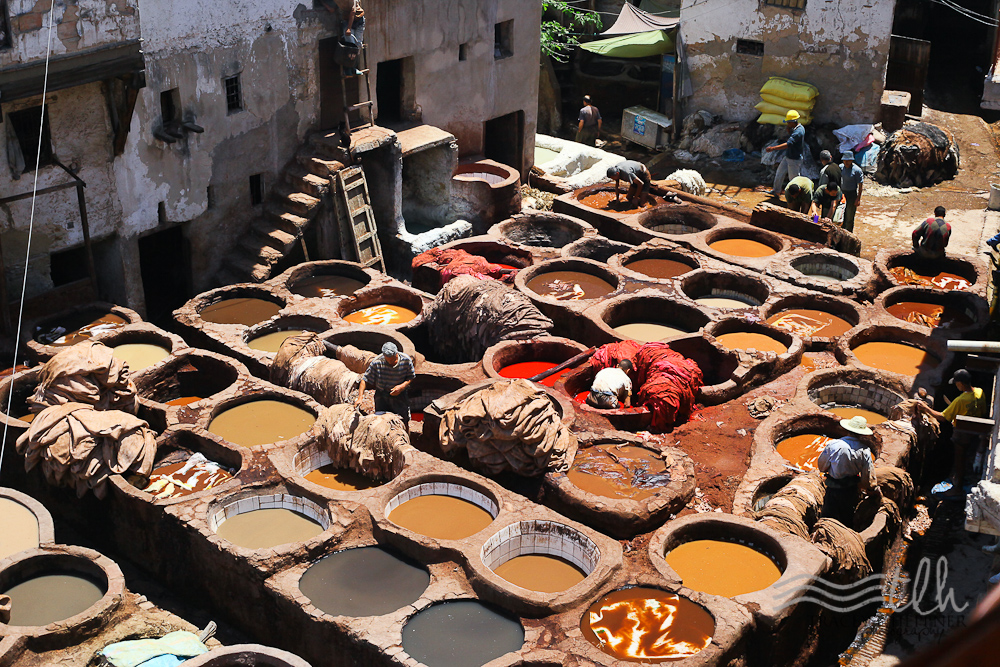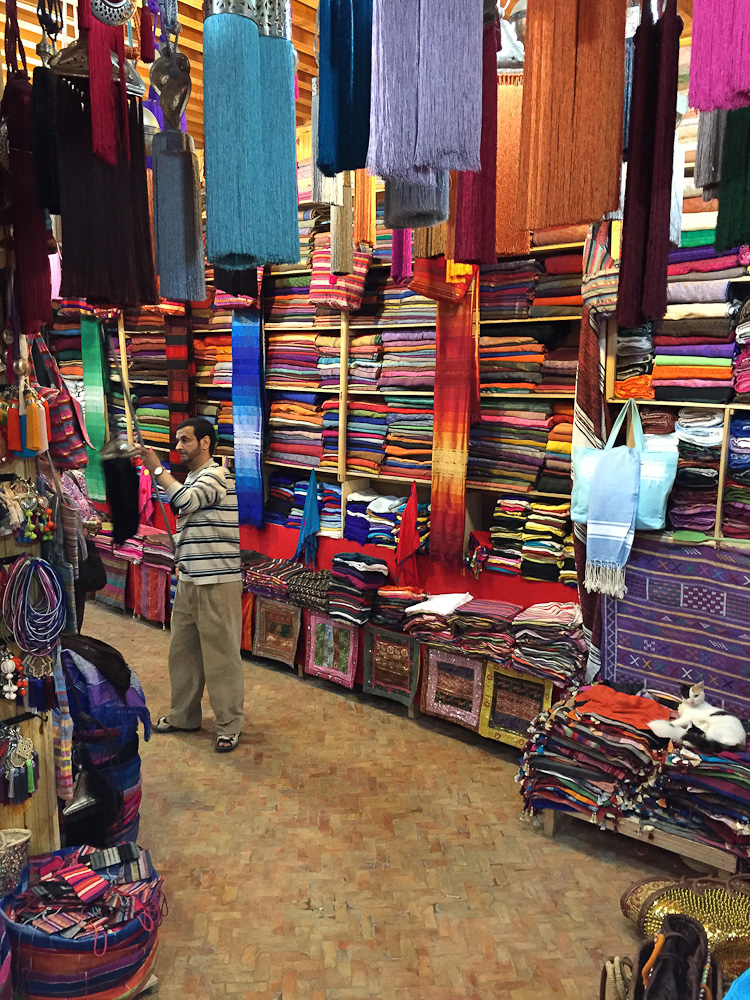 From the tanneries, coppersmiths, carpet weaving, woodworking and pottery and more, Fes' artisans are some of the best in the country!
50. FYH has had great reviews since it began in 2010!
We are so grateful to all of our guests who have trusted us since 2010 with curating their travels. Whether it is our scheduled small group Travel Experiences, or private experiences, our guests have been pleased with all their travels, be it in Turkey, Italy or Morocco.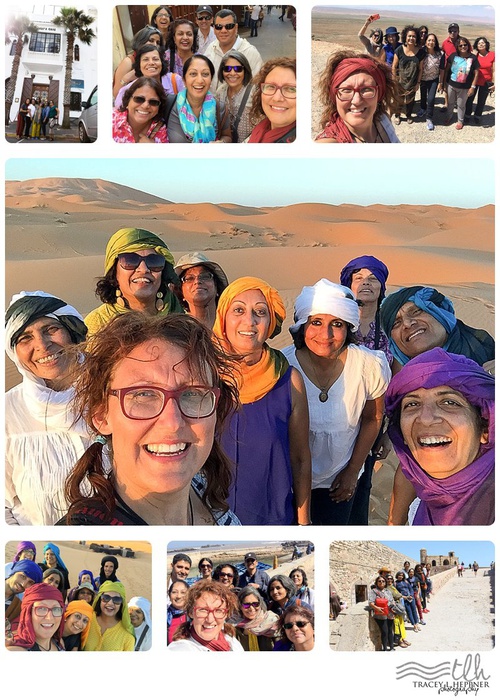 You may read some of their reviews on our KIND WORDS page.
Thank you for taking the time to read 50 reasons why you should travel with us. We hope to travel with you soon!
Social Share