If you have been following me anywhere on social media, you will know that Follow Your Heart loves Morocco.
One of the beautiful things about our small group and private Travel Experiences is that we see and do things those big groups don't – we find treasures of all sorts, meet people we normally wouldn't, experience amazing things that would be overlooked with a large group.
In Khamlia, a small Sahara village south of Merzouga where we visit for a couple nights on our GRAND JOURNEY Travel Experience, we have the opportunity to visit an artist's studio – Chez Les Artistes.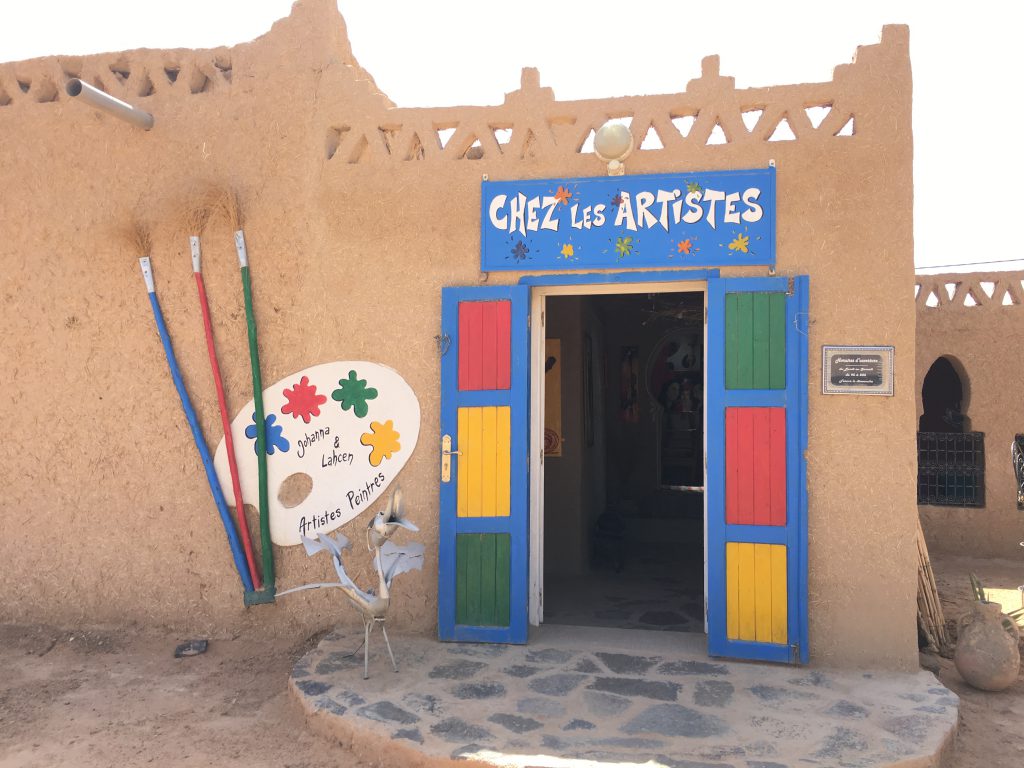 They have made this incredible studio, literally, in the middle of the desert.
Photographs are not allowed inside – but I must say – the art is fabulous. So many gorgeous, colorful pieces. I wanted to buy it all. 🙂
I bought three pieces and they are in my office now: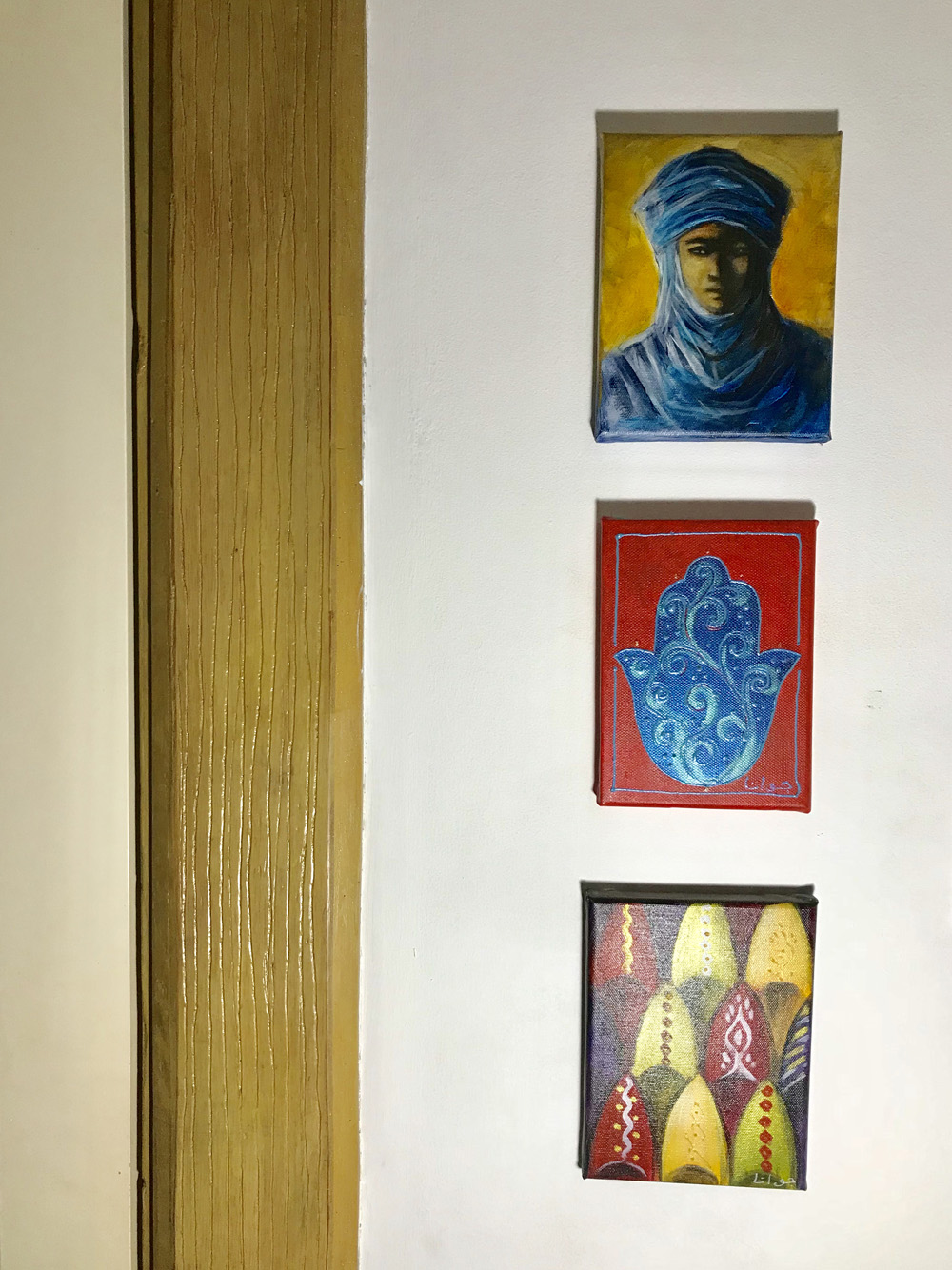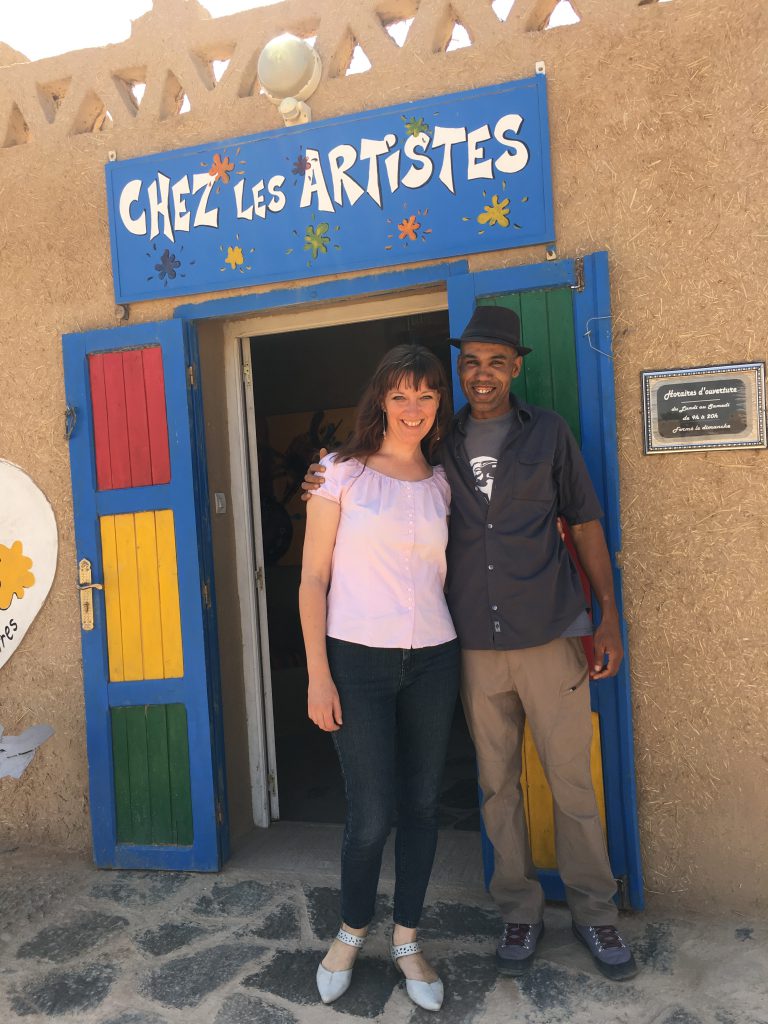 The Artists – Johanna and Lahcen Mahmoudi – are dear souls and so very hospitable. After you have wandered through their studio, have a seat outside out of the heat and enjoy some Moroccan Mint Tea.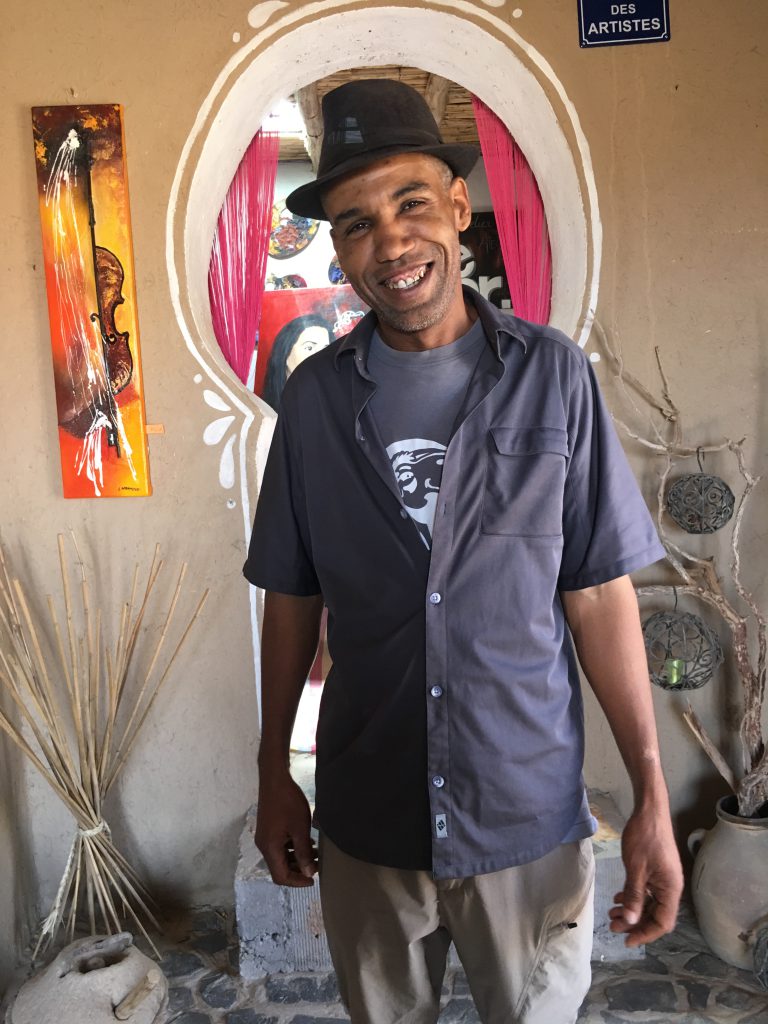 You can find their page on Facebook or visit their website for more information.
Definitely a wonderful place – oasis rather – in the Sahara Desert.
xxtracey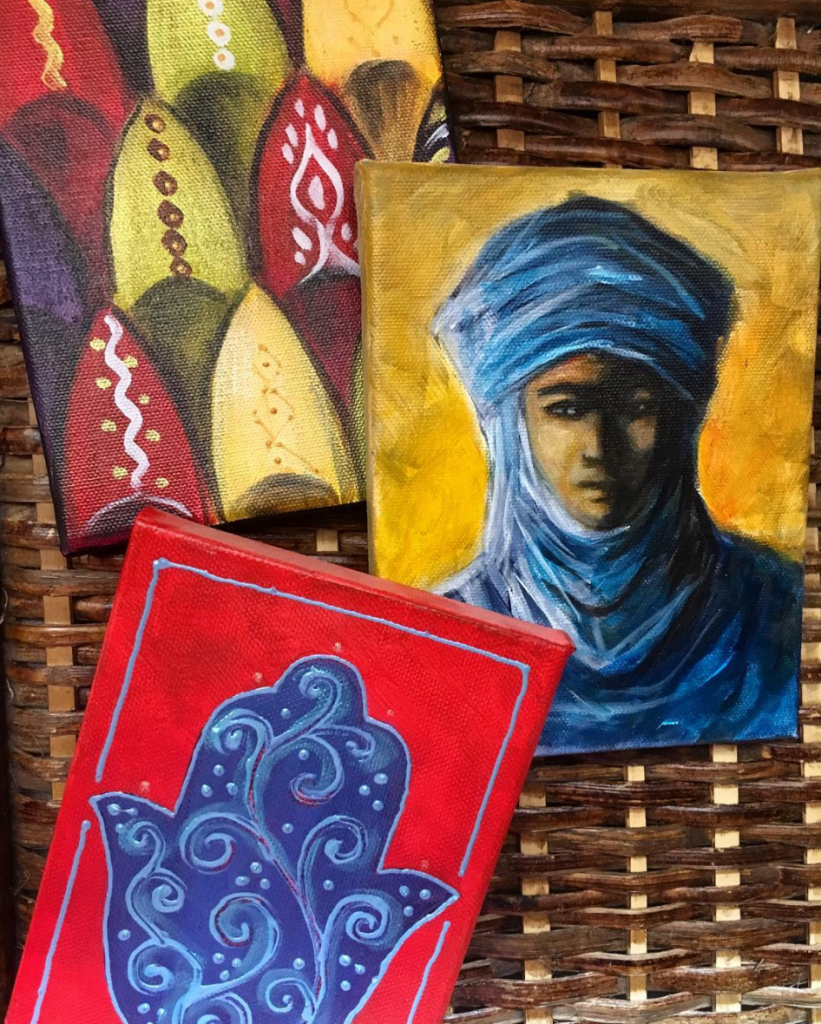 Social Share