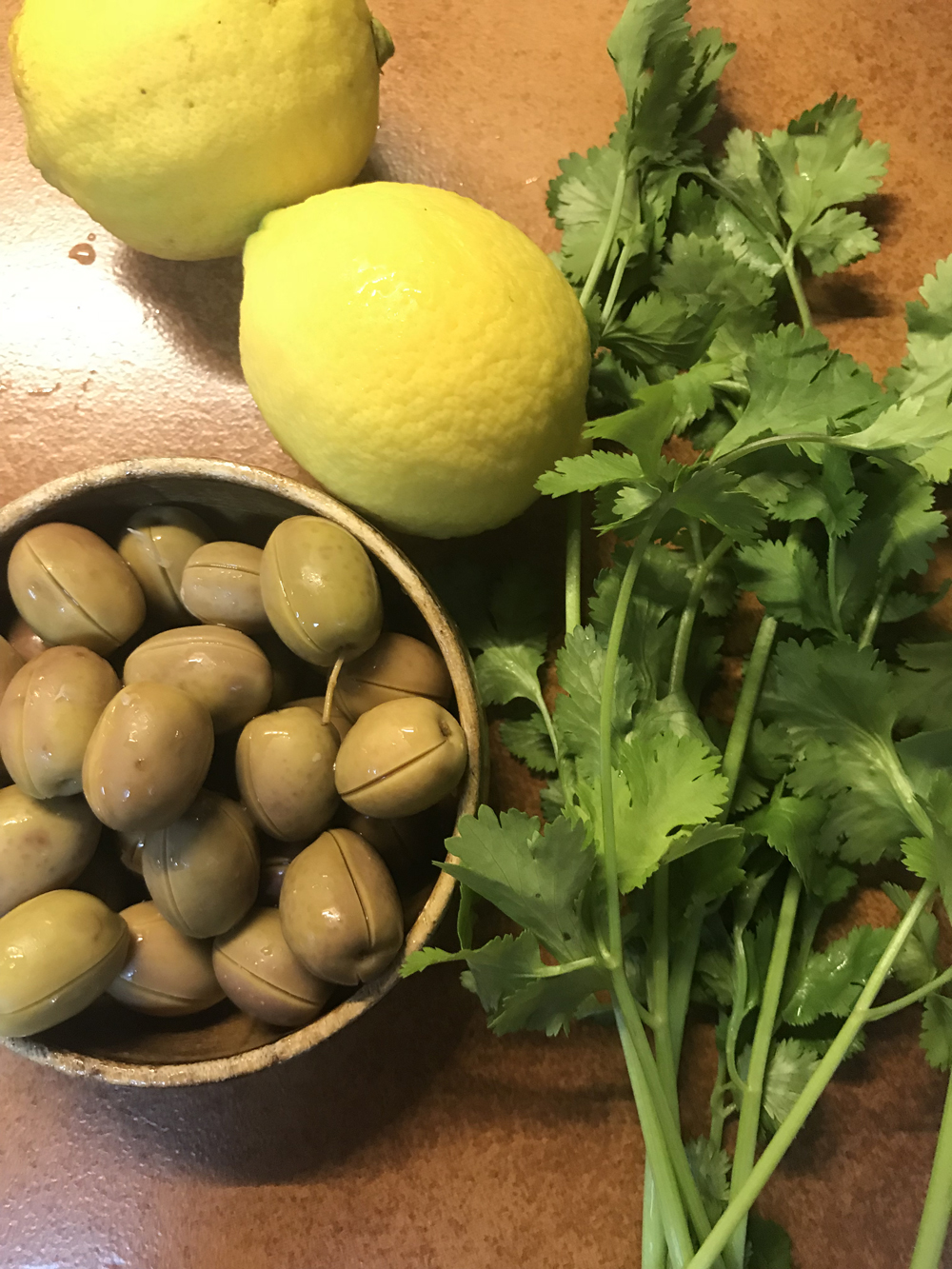 I definitely don't call myself domesticated by ANY stretch of the imagination, but this super easy and super DELICIOUS Moroccan recipe is a favorite of my family & I and what an awesome recipe to cook for someone YOU love this coming Hearts Day!
Here's the scanned recipe card I have in my phone so I literally can make this recipe anywhere in the world!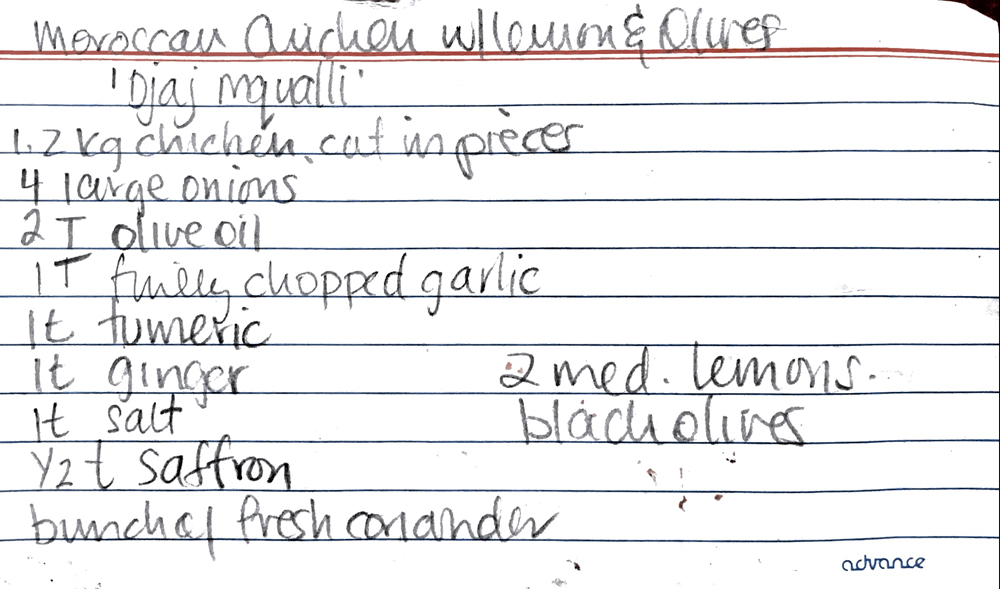 Now a few things before you start…
You do NOT need to use a tagine if you do not have one. A simple dutch oven or a deep dish with vented lid that you can use on your stove top will do just fine!
Another thing – most recipes say to use preserved lemons. I have done both. And I prefer the fresh lemons and lemon juice (I add a couple tablespoons of lemon juice to the below recipe as well!) It's all personal preference. So try it with both and decide what you like!
It says to use black lives. Green olives are also a fave in there too. any kind of olives actually. I love olives!
So let's start!
Get all the ingredients on the list all out in front of you. Cut those onions up and start frying them in the tagine or  deep pan you are using.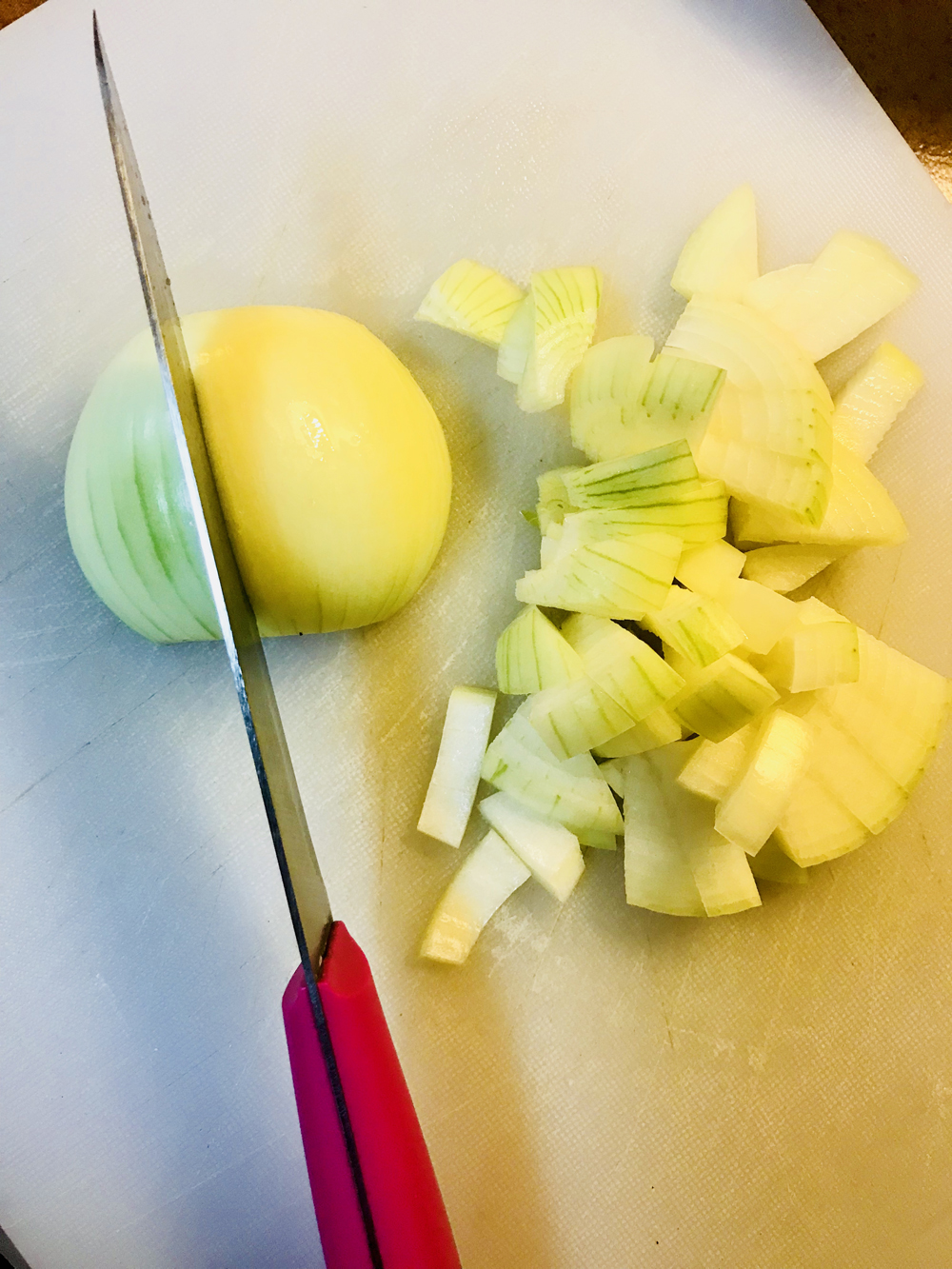 The spices above in the recipe work awesome. I bought some Chicken Tagine spices on my last trip to Morocco (see below) and they work awesome too. So I add the same amount of the total spices above, of the Chicken Tagine Spice. Voila!
Slice up the lemons…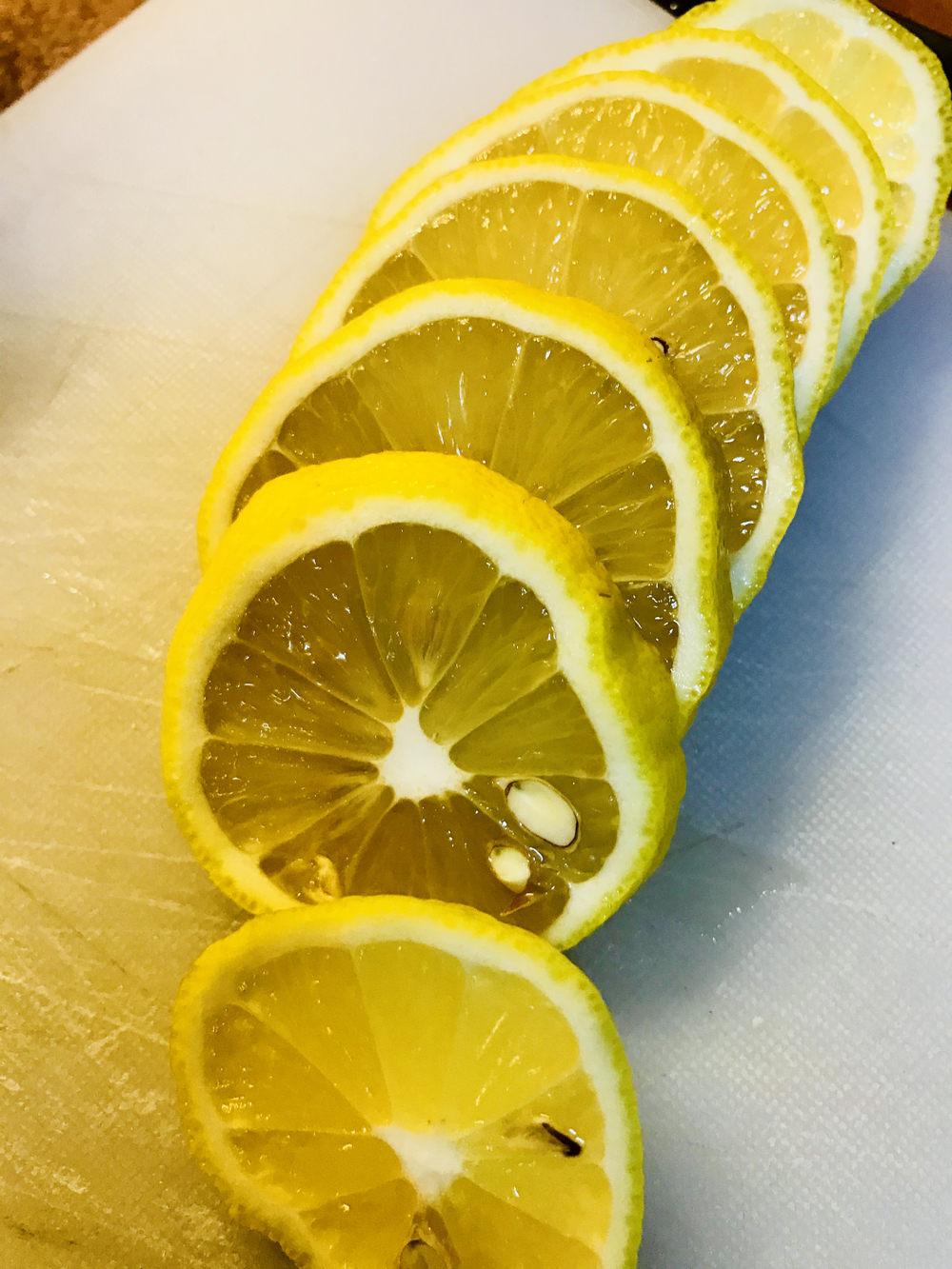 I do NOT do raw meat, so I am not showing you full frontal raw meat shots 🙂
Instead you can see below that after the onions have been fried in olive oil, add the chopped chicken and then add the lemons and fresh coriander, and put as many, or as little olives as you like. It will look something like this:
Then I sprinkle the spices on top of them all. Sometimes I sprinkle some on the chicken first before I put the rest of the ingredients in. Sometimes I don't. Depends if I remember to or not. And it always tastes amazing, either way. 🙂
You cook it on the stove top on low until the chicken is done and there you go – Moroccan Chicken & Lemons with olives. Sometimes I will add a bit of water as it's cooking to keep it not so dry…just watch it.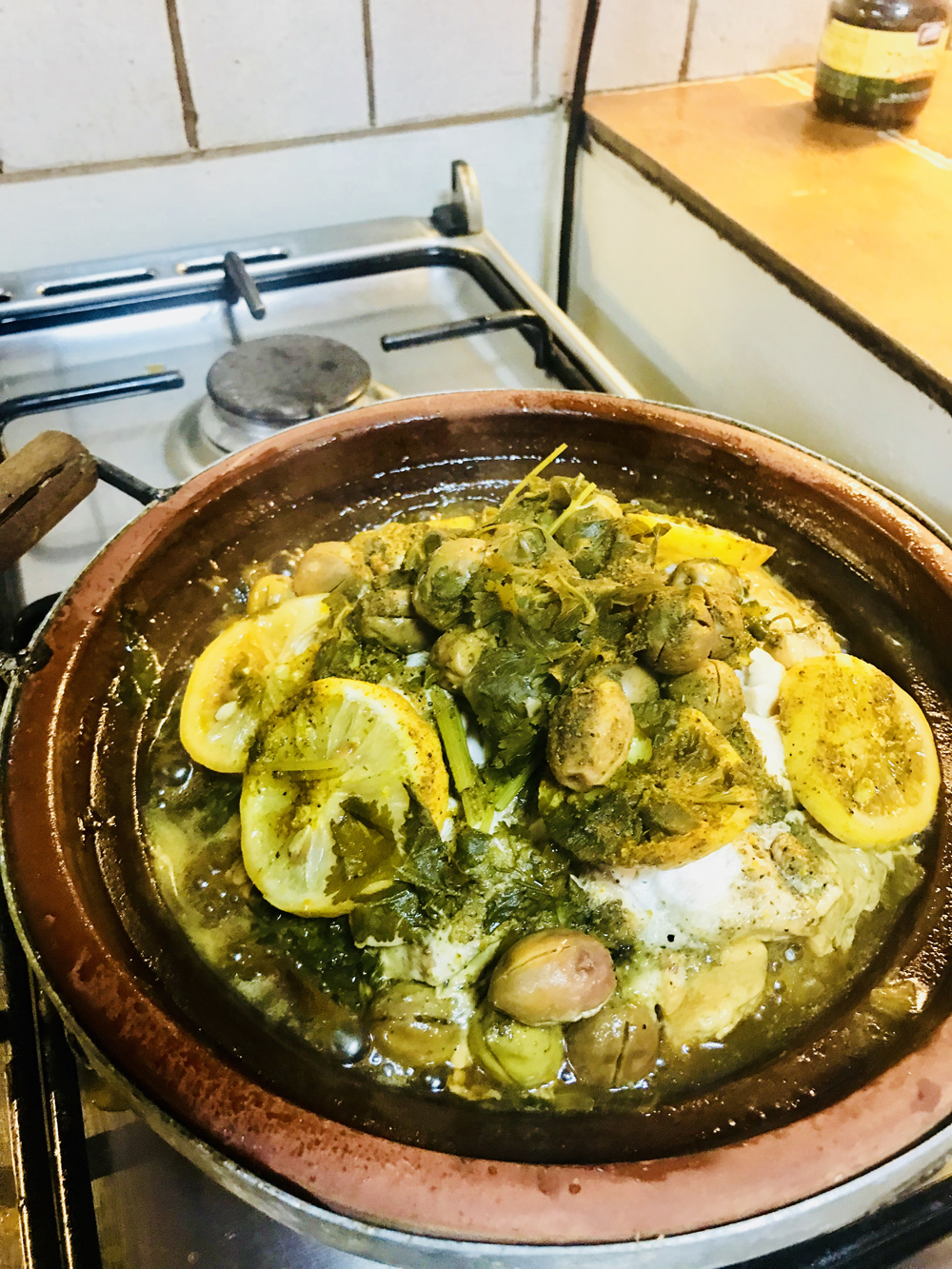 This is the first of the Moroccan Recipes I will share on the Travel Blog.
I hope you enjoy it (let me know how yours turned out!) and come back soon for the next!
xxtracey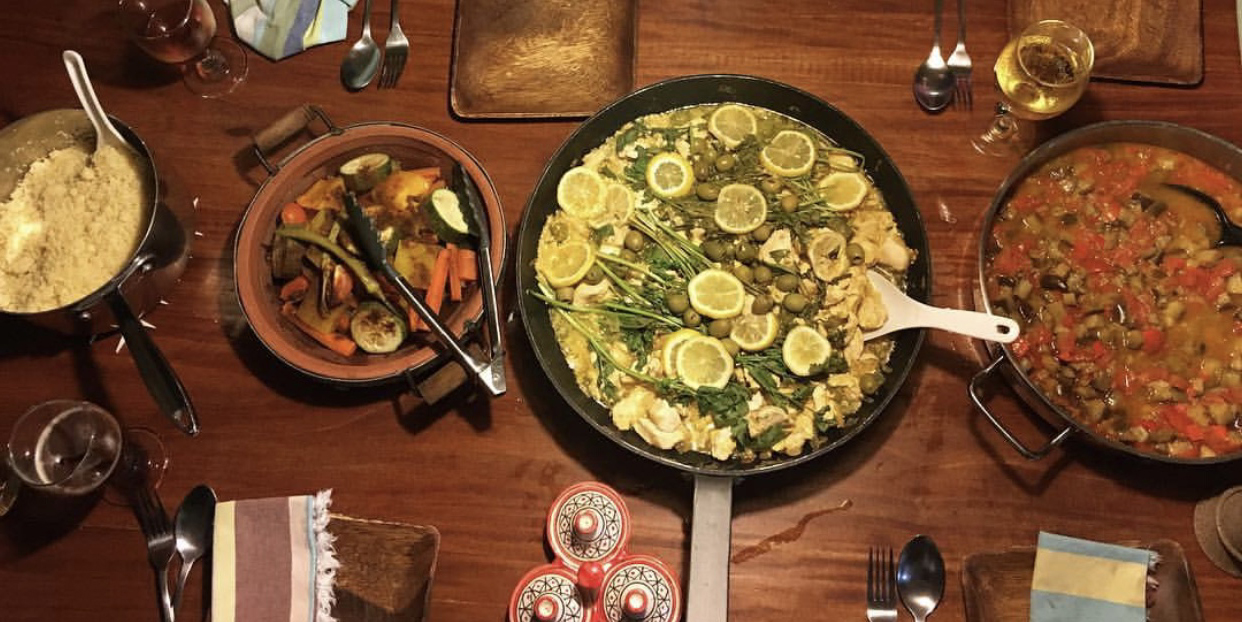 Social Share