Packing light is easy for some people, like myself, for instance. But that wasn't always the case! I used to overpack WAY to much! Until I decided that waiting at carousel's for my luggage, or dragging a monstrous bag around a city got old fast!
So I surveyed the interwebs for the best tips I could find that I thought would be helpful if "packing light" is new to you!
Your Luggage
Never buy a backpack/suitcase that is bigger than carry-on size. If your travel pack/suitcase is small, there is no way for you to overpack.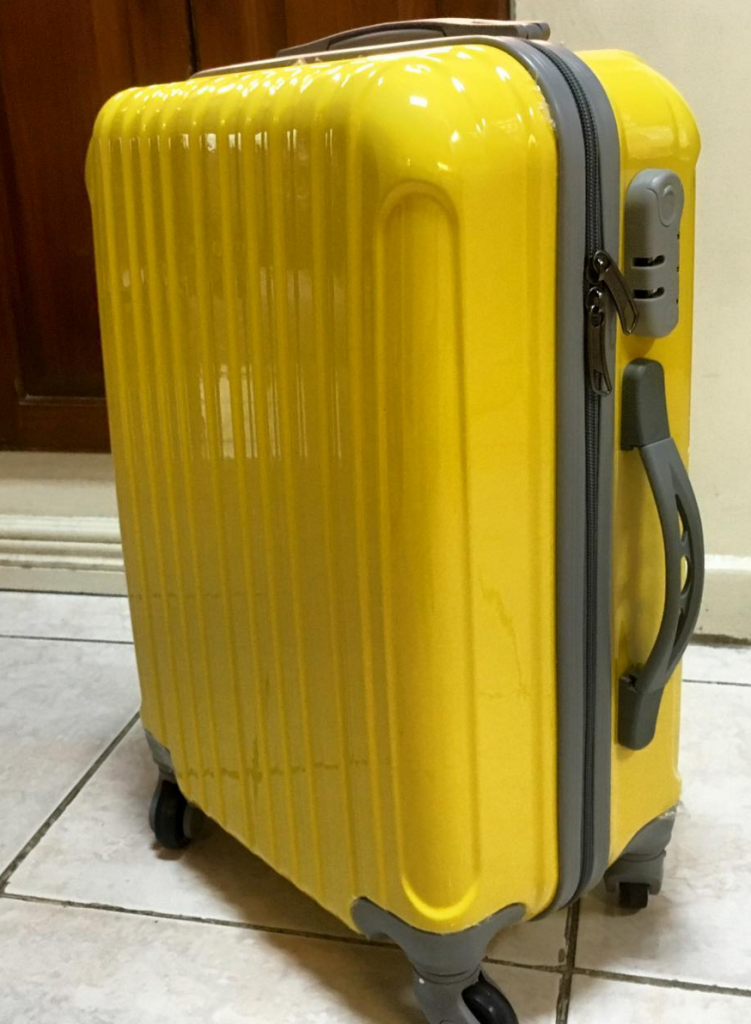 Clothing Choice
Try and favour (if you can!) synthetic materials for undergarments and insulating layers in favour of cotton because they are lighter weight and don't take up a lot of volume. (I use lots of UNIQLO that is available here in the Philippines where I am currently based). They also dry quicker if you need to launder while on the road (And if you are like me, do some laundry in places where you are staying a least 2 nights so it dries before you head off again).
Your ideal travel clothing is durable, takes up minimal space and weight, is wrinkle-free and opaque, and matches with the rest of your clothing in style and fit.
Only pack enough clothes for 7 days, no matter how long you're traveling for. It is easier to find a laundromat (or do some yourself in your accommodations) once a week than it is to carry all of the extra weight around with you the entire trip.
One pair of jeans only. Ya, only one pair. A second pair or pants only if you're going to be 7+ days.
I'm a firm believer that everything you need for a trip — whether it be three days or three weeks — should be able to be packed in a carry-on. This is simple once you master the art of layering your clothes. Choose a colour combo for your attire and pack only pieces that match this so that you can mix, match and layer to create different looks (instead of packing completely separate outfits). I use scarfs to also "make new outfits".
Make More Space
Roll up your socks and underwear and stick them inside your shoes – this saves space in the rest of your bag.
Don't bring toiletries you can just buy there for cheap – shampoo, conditioner, body wash and sunblock. Or use travel size bottles. I have a small toiletry bag that I just keep refilling the bottles after every trip, and only carry the essentials in it. It's true – only pack 1/2 of what you think you'll need – you can always buy at your destination.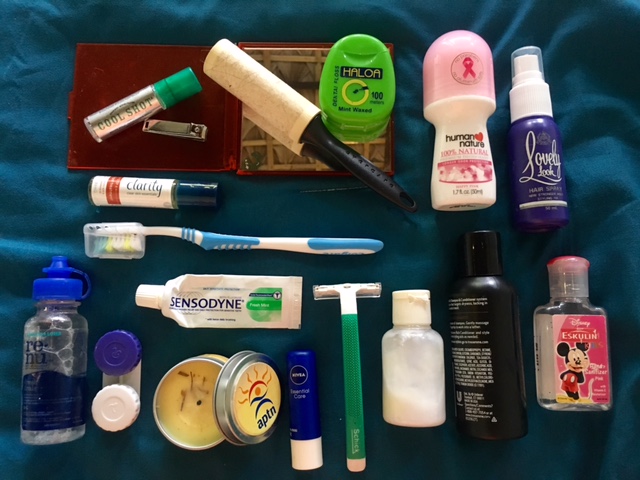 Pack no more than 2 pairs of shoes. And wear your bulkiest on the plane.
Don't use cotton socks. Invest in a few pairs of 'smart' socks made from wool and/or synthetics.
Lay out everything you think you need to bring on your trip. Then remove half of these items. You don't need all that stuff.
Packing cubes and compression bags help lots in limiting what you bring.
I also have a blog post about how to pack everything in a 10kg bag HERE.
Technology
You can 'de-materialize' certain objects by replacing them with apps on you phone – and most of us traveling travel with a smart phone.
The obvious example is the camera, but also think of the travel guide book, maps, the moleskine, books, magazines, etc.
Don't bring any books on your trip. Don't worry about books, no need to carry them, you'll find plenty where ever you go. Or if you REALLY need to – bring a kindle.
Hope some of these are new to you.
Leave some of your "packing light" tips in the comments below!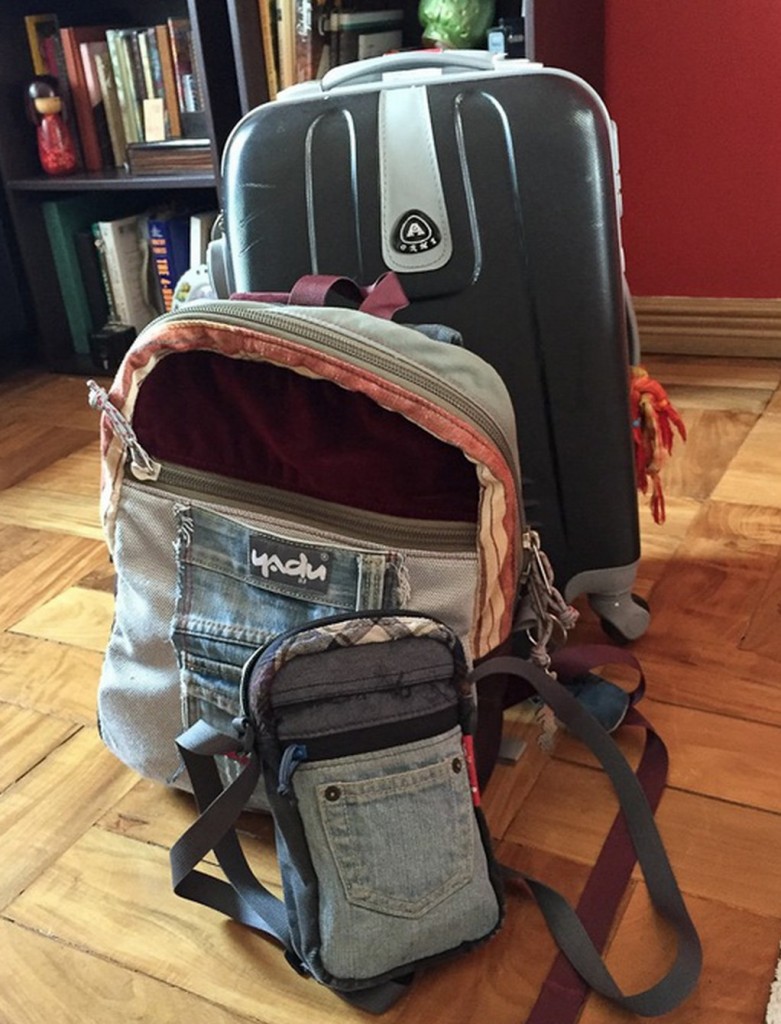 Social Share