Aya Sofya or Hagia Sofia is a great architectural beauty and an important monument both for Byzantine and for Ottoman Empires. Once a church, later a mosque, and now a museum at the Turkish Republic, Hagia Sofia has always been the precious of its time. (Taken from the Haggia Sophia website)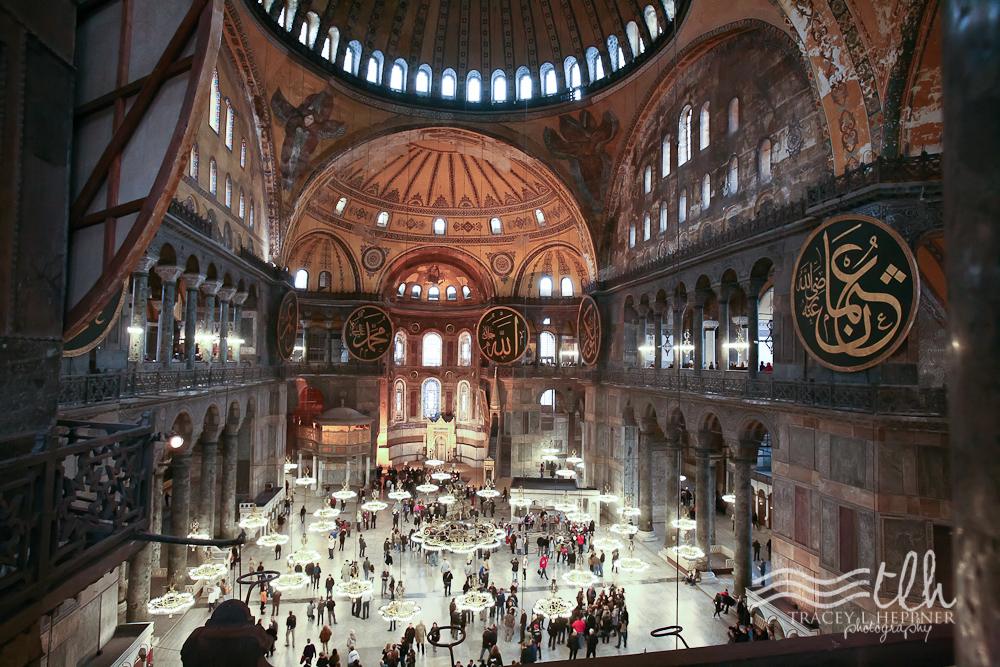 The first time I laid my eyes upon her I was awestruck. Then the 2nd and 3rd and 4th and 5th time…still…awestruck.
This incredible work of art coupled with incredible history is definitely something NOT to be missed when in Istanbul.
When you are stuffed with satisfaction in all you have seen inside this massive structure, it's nice to sit in the outdoor courtyard cafe and drink a cup of Turkish Kahve and take her in from the outside.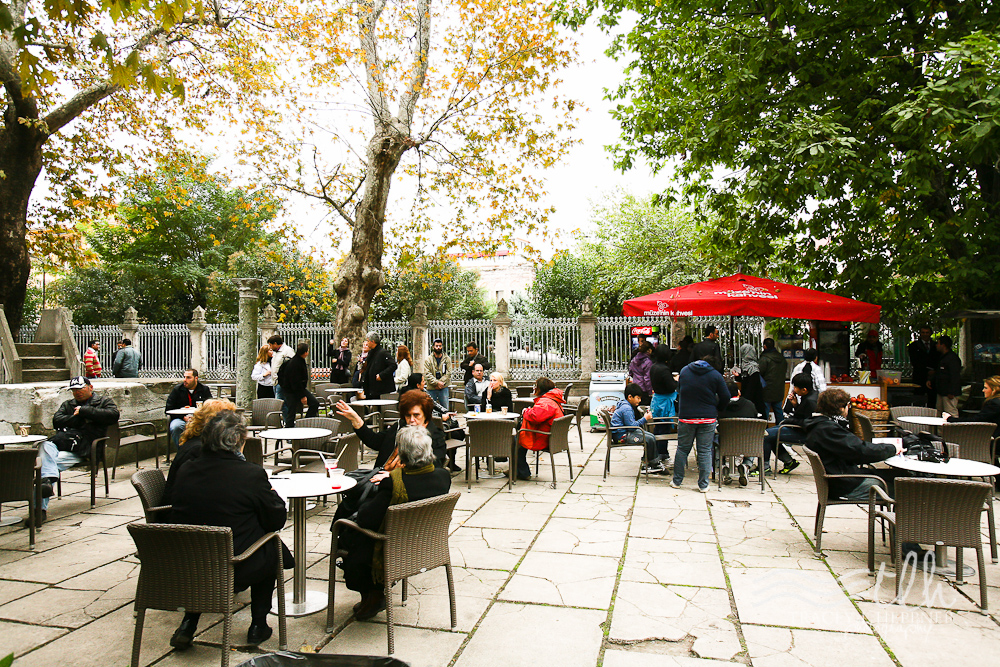 Some tips when you go to Hagia Sofia:
The Turkish name is Aya Sofya, so don't be confused if you hear it referred to as such.
Be sure to go up top to the balcony inside and take in the view from all vantage points and then wander through to see all the mosaics.
There is a window that faces the Blue Mosque that you can take a pretty cool photo from, especially on a sunny day.
Go early to avoid crowds and buy your tickets before if you are able.
Enjoy the grounds outside as well.
Add a few other church museums to see as well – Little Hagia Sofia and Chora – they are just as amazing!
If you don't have a good guide book, consider a local guide to take you around, not only to Hagia Sofia, but the Old City district and beyond. The amount of history is amazing and you will appreciate it all the more. We recommend Istanbul Day, run by Ensar, who is one of the best and part of our FYH Team for the Balkans.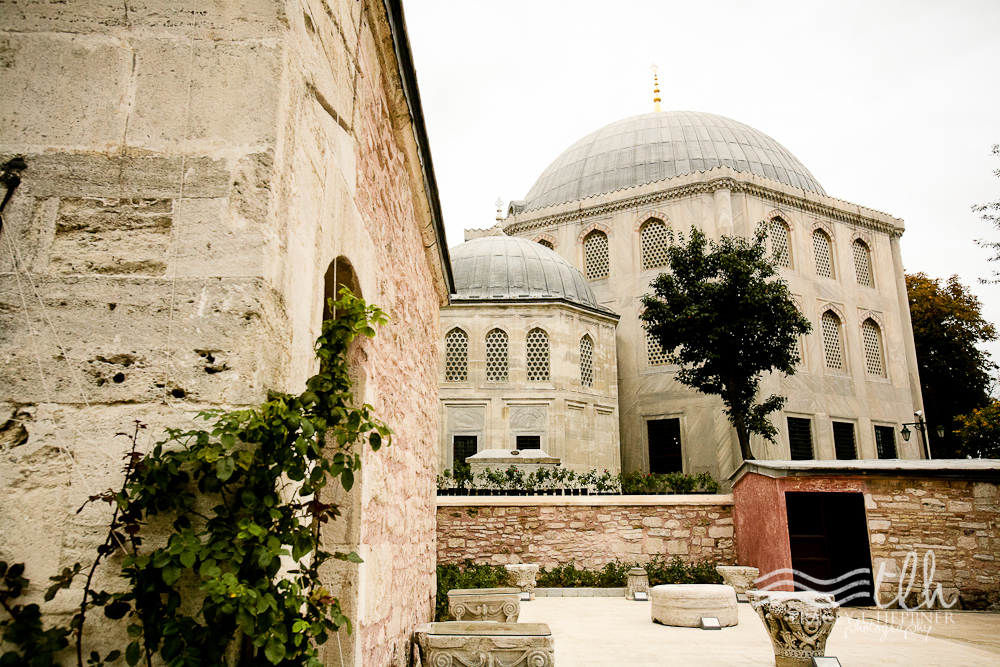 ————-
Make sure to sign up for our Travel Newsletter – It's about once or twice a month and keeps you up to date on the latest at Follow Your Heart Travel Experiences. You can sign up HERE.
Social Share