ankara
,
antalya
,
Bergama
,
cappadocia
,
cay
,
destination highlights
,
destination review
,
ephesus
,
fishing in istanbul
,
follow your heart travel experiences
,
galata bridge
,
goreme
,
grand bazaar
,
homestay
,
istanbul
,
izmir
,
kapadokya
,
kapalicarsi
,
konya
,
kurnsulu
,
kusadasi
,
mevlana
,
mevlana museum
,
mevlevi order
,
Old Villages of Turkey
,
real travel experience
,
rumi
,
safranbolu
,
selcuk
,
sirince
,
Tracey Heppner Travels
,
Travel
,
travel destination highlights
,
Travel Turkey
,
Turkey Review
,
Turkey Travel
,
Turkey Travel Experience
,
whirling dervishes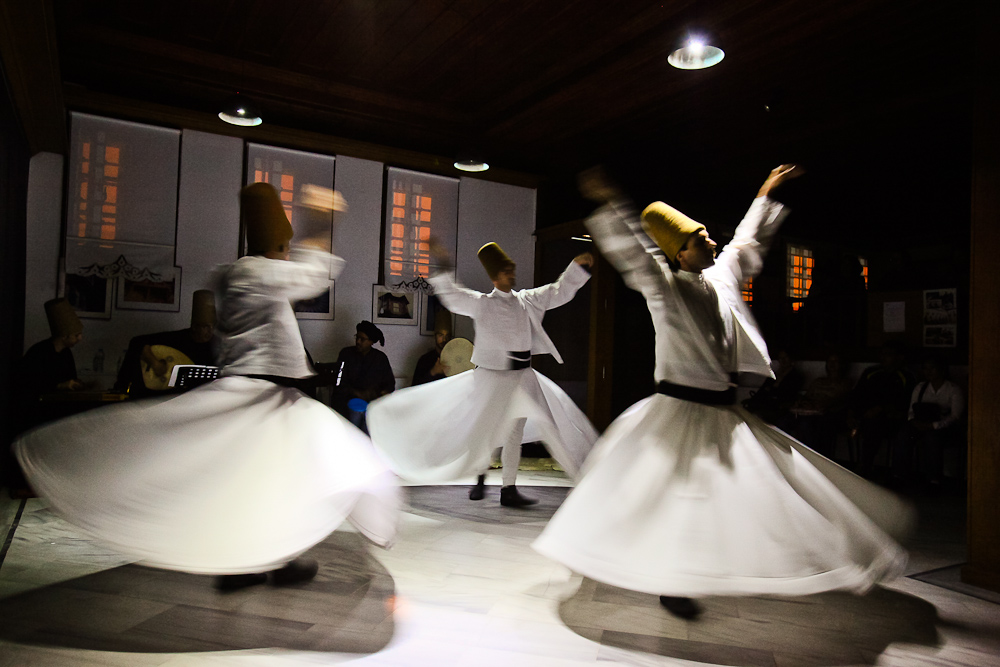 The Mevlana Museum. Truly a beautiful mausoleum of Jalal ad-Din Muhammad Rumi, a Persian Sufi mystic also known as Mevlâna or Rumi. It was also the dervish lodge of the Mevlevi order, better known as the whirling dervishes, above.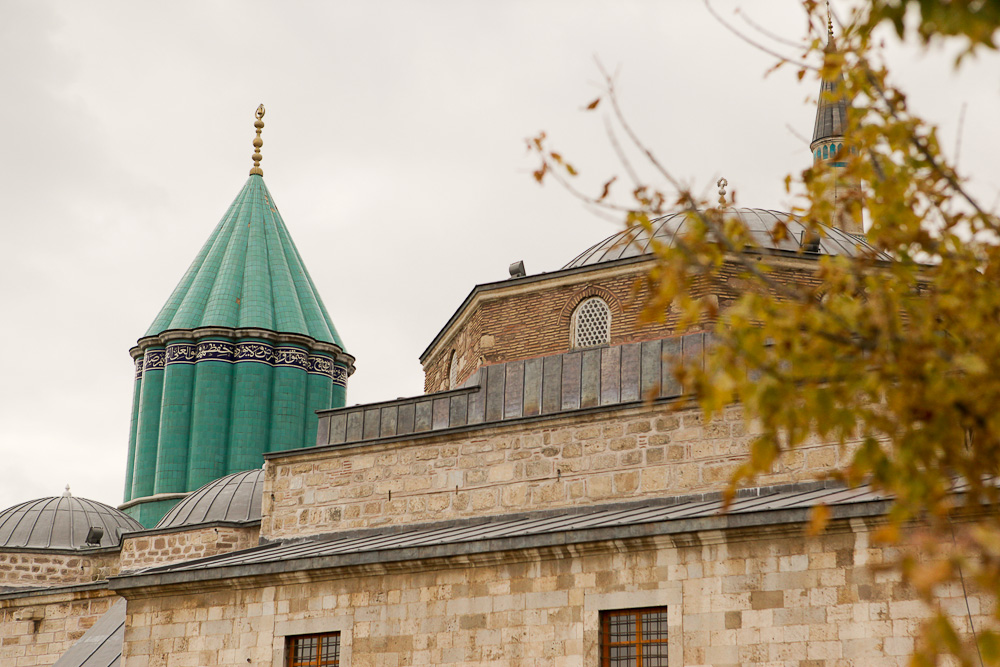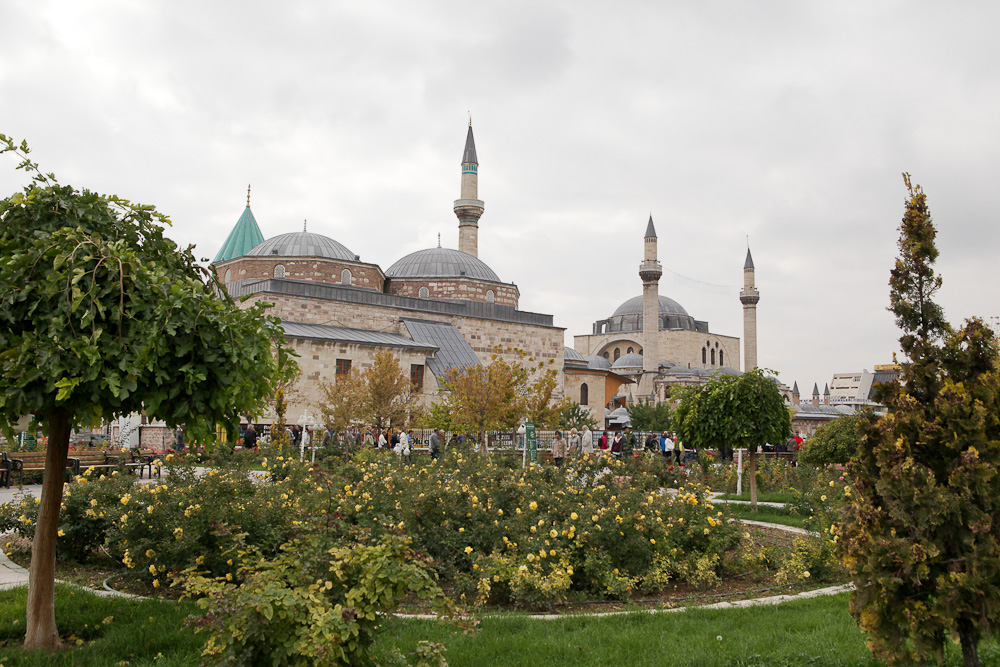 There are many sections to the Museum. You enter through the main gate into a marble paved courtyard with gardens all around. It is really lovely.
There are 17 dervish cells lined up, covered with small domes, each like its own museum exhibit with info and things to see in each about what happens in each room.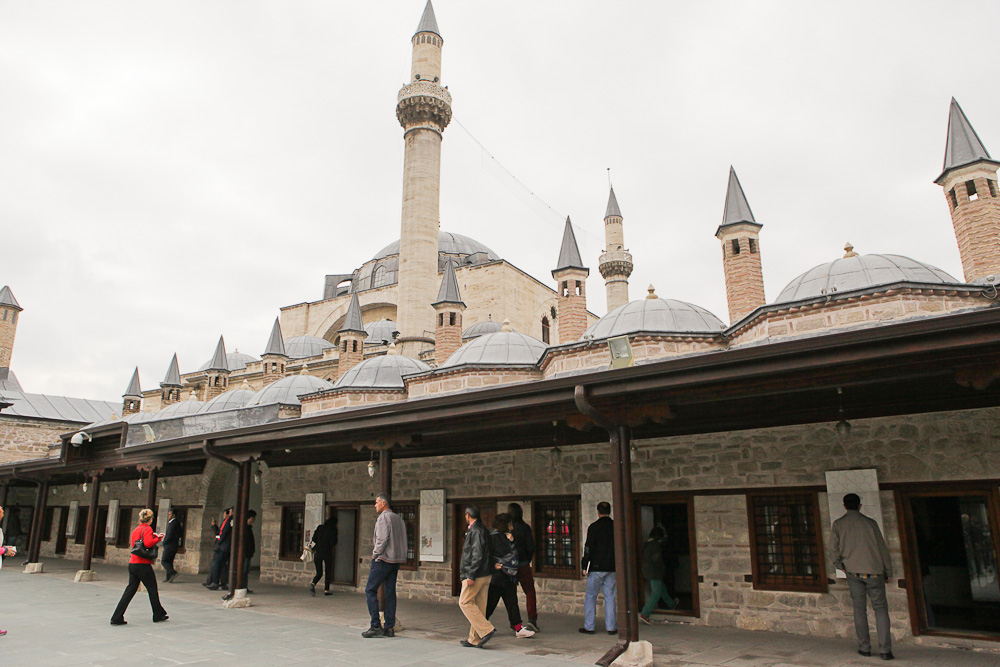 There is the ṣadirvan (washing fountain) in the middle of the courtyard.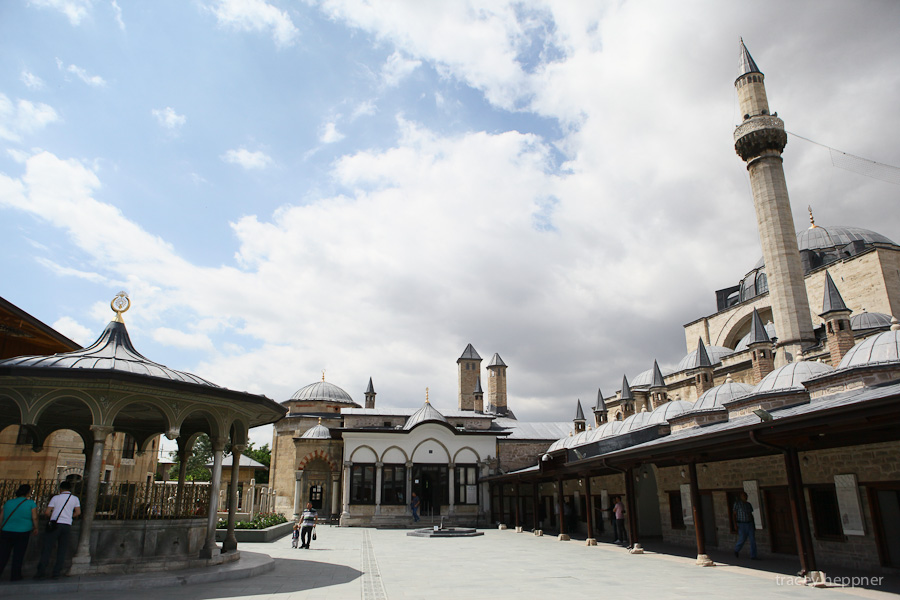 When you enter the actual the mausoleum and the small mosque through the Tomb gate you will notice its two doors – they are decorated with Seljuk motifs and a Persian text from mollah Abdurrahman Cami dating from 1492. It leads into the small Tilavet Room  decorated with rare and precious Ottoman calligraphy in the sülüs, nesih, and talik styles. In this room the Koran was continuously recited and chanted before the mausoleum was turned into a museum.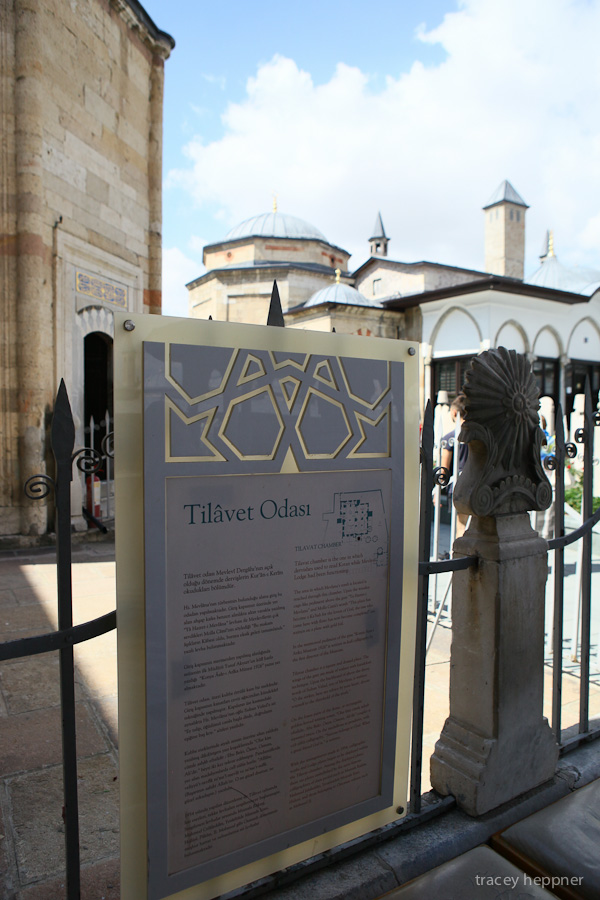 The artifacts, designs and details of decor are absolutely fascinating!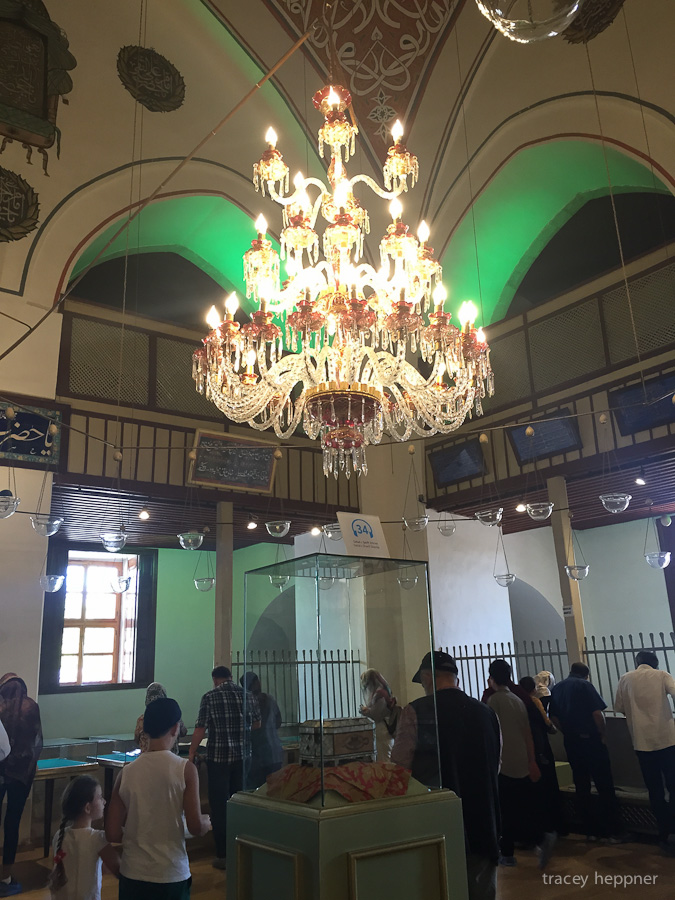 The actual building and architecture of the Mausoleum and the museums are wonderfully designed with exquisite details as well.
It is definitely a remarkable place you should visit and spend time at if you are driving to Cappadocia from Antalya, which we do on our Travel Experiences.
And then have a tea or coffee and soak in the surroundings…it's so very serene.  🙂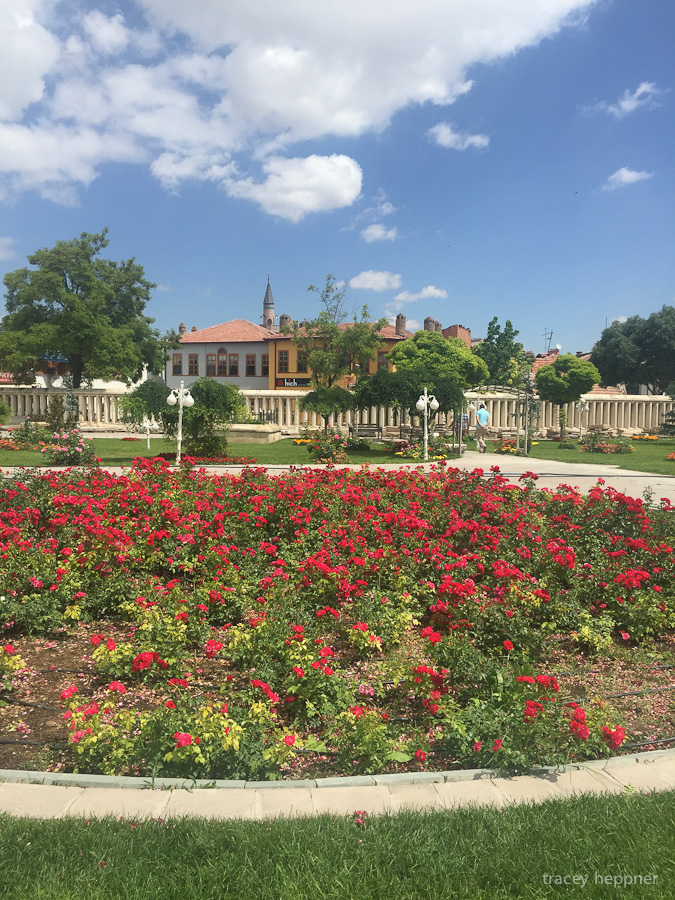 xxtracey
————-
For More info on this years great Travel Experiences & RoadTrips to Morocco, Turkey, Italy, Portugal and Spain, check out our website here!
Make sure you sign up for our Travel Newsletter – It's about once or twice a month and keeps you up to date on the latest at Follow Your Heart Travel Experiences. You can sign up HERE.
FYH on Facebook  ||   FYH on Twitter  || FYH on Instagram  
Social Share