ankara
,
antalya
,
Bergama
,
biblical meal
,
biblical tour
,
biblical tour advisor
,
biblical trip
,
biblical trip advisor
,
cappadocia
,
cay
,
denizli
,
destination highlights
,
destination review
,
ephesus
,
fishing in istanbul
,
follow your heart travel experiences
,
galata bridge
,
goreme
,
grand bazaar
,
homestay
,
istanbul
,
izmir
,
Kadifekale
,
kapadokya
,
kapalicarsi
,
konya
,
kurnsulu
,
kusadasi
,
Old Villages of Turkey
,
real travel experience
,
safranbolu
,
selcuk
,
sirince
,
Tracey Heppner Travels
,
Travel
,
travel destination highlights
,
Travel Turkey
,
Turkey Review
,
Turkey Travel
,
Turkey Travel Experience
,
velvet castle
It was one of my Biblical trips – St Paul and the 7 Churches – that we had a Biblical lunch in Denizli province.
By Biblical lunch, it was a meal prepared as they did back in the Biblical times and used the very ingredients they did.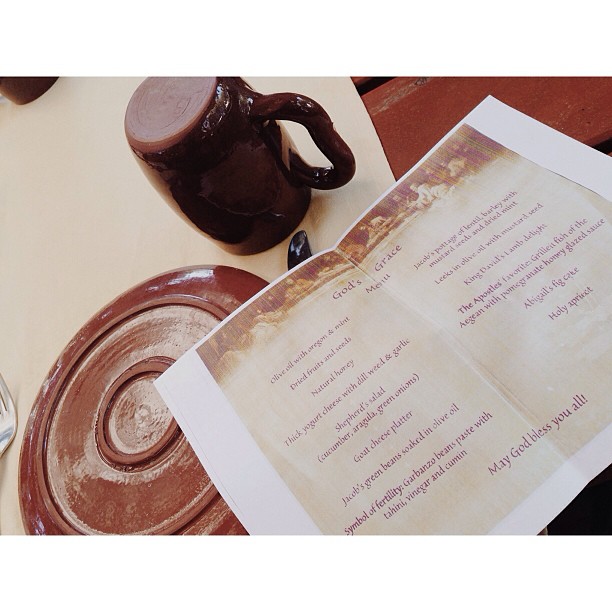 The menu – God's Grace, it was called – was extensive:
Olive oil with oregano and mint
Dried fruits and seeds
Natural honey
Thick yogurt cheese with dill weed and garlic
Shepherd's salad – consisting of cucumber, arugula, green onions
Goat cheese platter
Jacob's green beans soaked in olive oil
Symbol of fertility: Garbanzo beans paste with tahini, vinegar and cumin
Jacob's pottage of lentils, barley with mustard seeds and dried mint
Leeks in olive oil with mustard seed
King David's lamb delight
The Apostles favorite: grilled of the Aegean with pomegranate honey glazed sauce
Abigail's fig cake
And Holy apricot.
When we were given the menu and read through it with our host, who explained all the meanings of each dish, we all wondered if we were going to be able to eat all this amazing food!
Thankfully they served the food in courses and not in a rush. I think our meal courses took over 2 hours. We had such a fun time together eating and talking and laughing. I'm sure just like they did back in the Biblical times….just like we do today.
Some things just don't change – good times around a meal. And those we definitely do on our Travel Experiences, be it a biblical itinerary or roadtrip.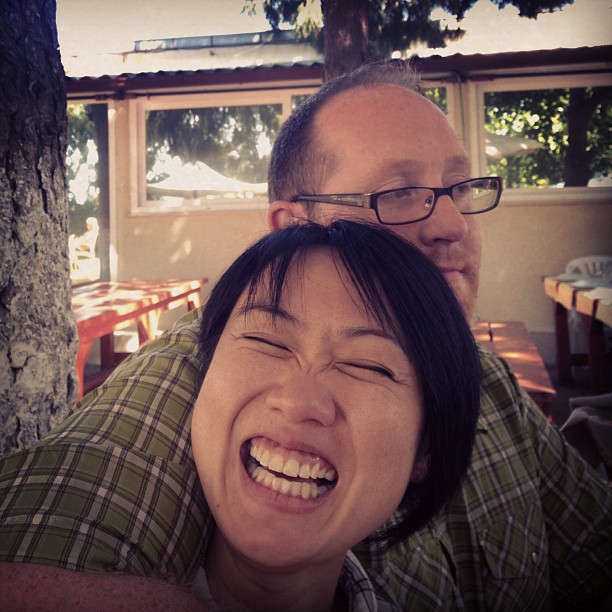 ————-
For more info on this years great Travel Experiences & RoadTrips to Morocco, Turkey, Portugal and Spain, check it out on our website!
Make sure to sign up for our Travel Newsletter – It's about once or twice a month and keeps you up to date on the latest at Follow Your Heart Travel Experiences. 
Plus you get a $50 off by just signing up! You can sign up HERE.
Social Share