ankara
,
antalya
,
Bergama
,
cappadocia
,
cay
,
destination highlights
,
destination review
,
ephesus
,
fishing in istanbul
,
follow your heart travel experiences
,
galata bridge
,
goreme
,
grand bazaar
,
Guest Review
,
homestay
,
istanbul
,
izmir
,
kapadokya
,
kapalicarsi
,
konya
,
kurnsulu
,
kusadasi
,
nar
,
nar suyu
,
Old Villages of Turkey
,
real travel experience
,
safranbolu
,
selcuk
,
sirince
,
Tracey Heppner Travels
,
Travel
,
travel destination highlights
,
Travel Turkey
,
Turkey Review
,
Turkey Travel
,
Turkey Travel Experience
Iole was my neighbor back in Burnaby, BC, Canada when we lived there. Her and her family had become fast friends and have been ever since we left BC in 2010.
Her fiesty Italian nature that I adore, made having espresso and chats with her something looked forward to.
When her daughter Angela, also my dear friend, emailed me and said her mom was interested in coming on our Turkey Travel Experience, I was thrilled!
Iole was an avid traveler and an adventurer. Her age was just a number and didn't hinder her from going traipsing through Africa, or ziplining through Mexico. I was excited to have her a part of our small group.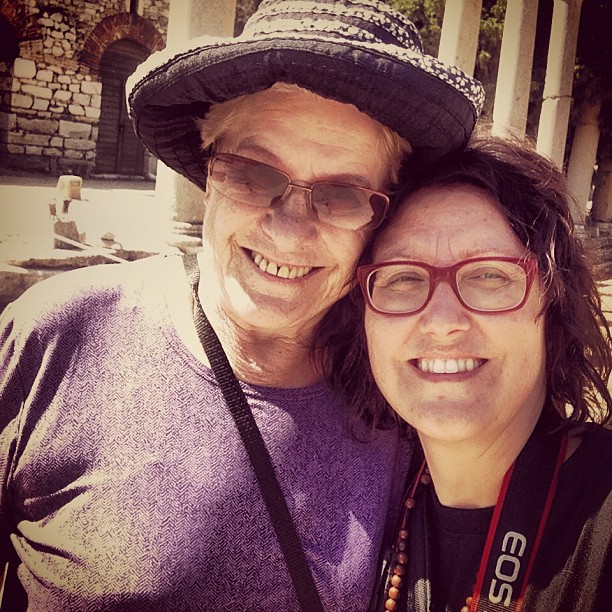 Whether it was admiring the ruins we happened upon…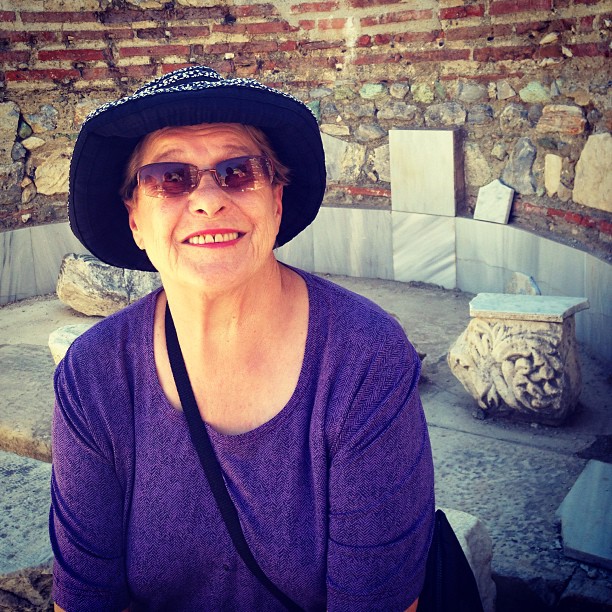 visit the churches and historic places along the way…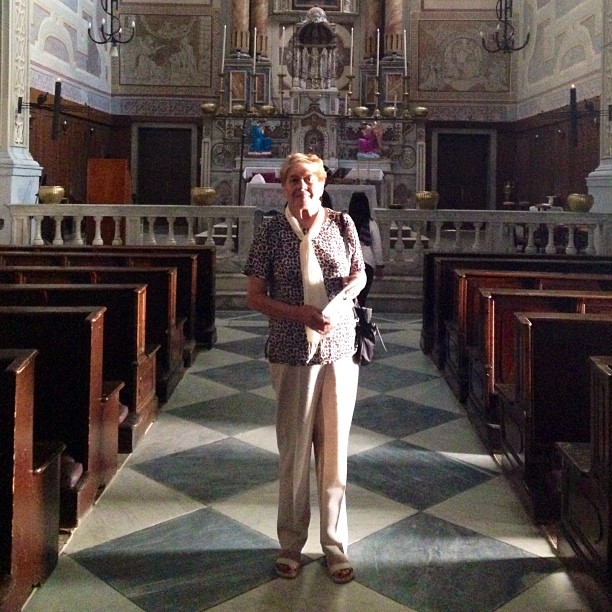 Admiring the flora in the fields or stops…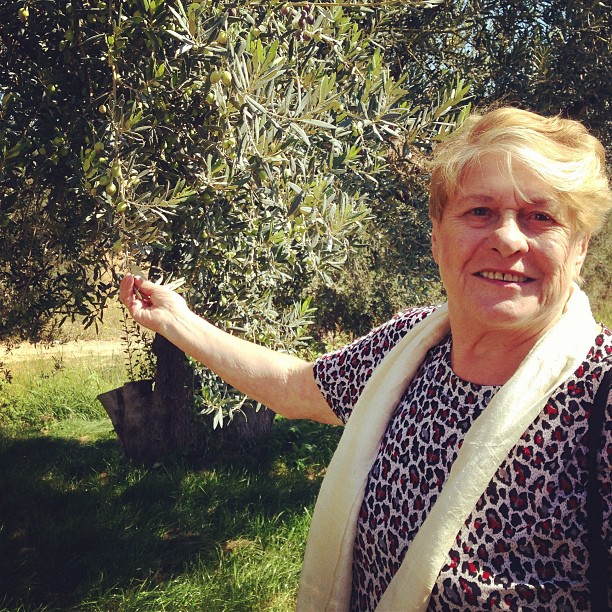 Buying olive oil to bring home…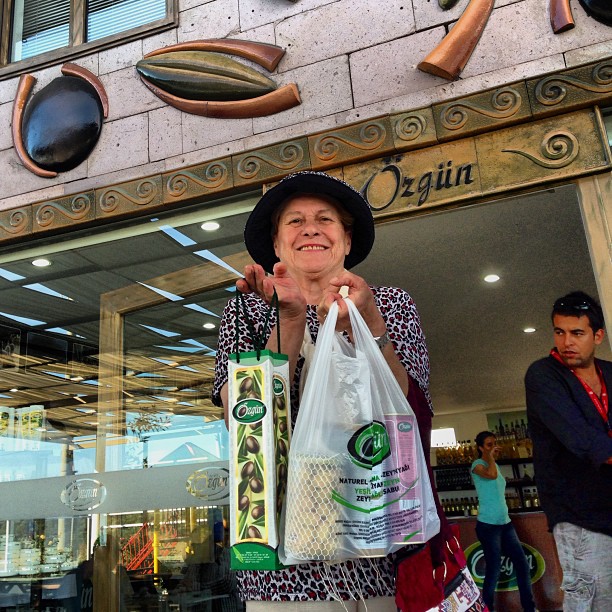 Posing as a most dignified royal from the times of Troy…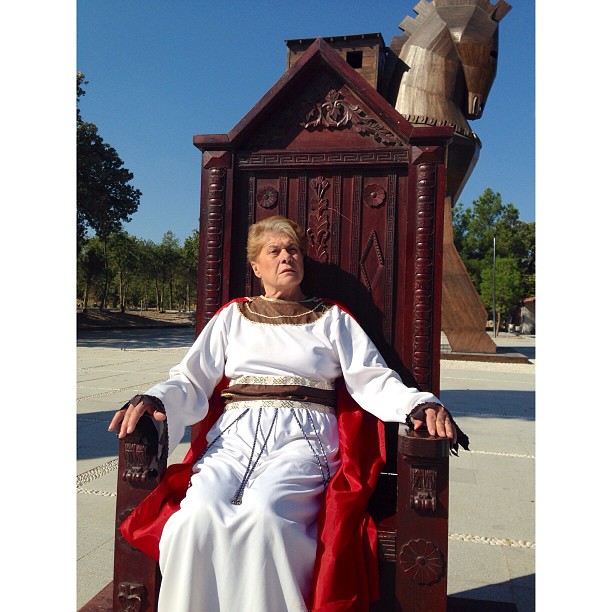 Shopping in the Egyptian Spice Bazaar…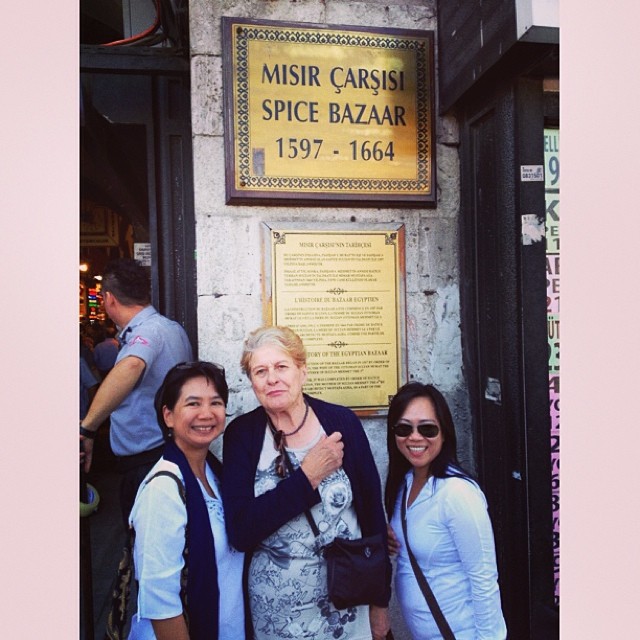 Or chatting with locals all along the way…
Yes, having Iole was an ABSOLUTE delight…I would enjoy her on any of my Travel Experiences, any time!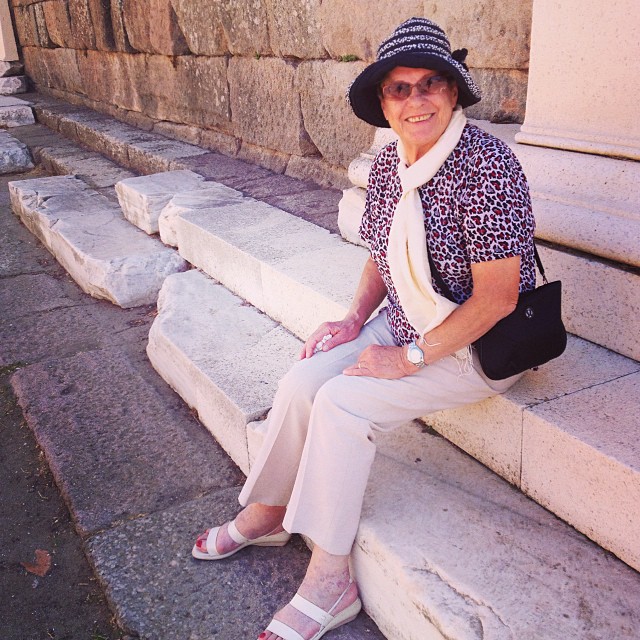 ————-
For more info on this years great Travel Experiences & RoadTrips to Morocco, Turkey, Portugal and Spain, check it out on our website!
**Our OLD VILLAGES of Turkey Itinerary is next up in April from the 9-20th. Join us!**
Make sure to sign up for our Travel Newsletter – It's about once or twice a month and keeps you up to date on the latest at Follow Your Heart Travel Experiences. 
Plus you get a $50 off by just signing up! You can sign up HERE.
Social Share