ankara
,
antalya
,
Bergama
,
cappadocia
,
destination highlights
,
destination review
,
ephesus
,
follow your heart travel experiences
,
goreme
,
homestay
,
istanbul
,
izmir
,
kapadokya
,
konya
,
kusadasi
,
Old Villages of Turkey
,
real travel experience
,
safranbolu
,
selcuk
,
sirince
,
Tracey Heppner Travels
,
Travel
,
travel destination highlights
,
Travel Turkey
,
Turkey Review
,
Turkey Travel
,
Turkey Travel Experience
Goreme is located in Cappadocia and is one of the many little towns in which you really need to wander when in the region. The charm as well as the history of the area is gorgeous.
From the Goreme open air museum where the Fairy Chimneys are, to the small locals shops and carpet sellers, Goreme is a colorful delight!
Goreme Open Air Museum
One of Turkey's Unesco World Heritage Sites, the Göreme Open-Air Museum is an essential stop on any Cappadocian itinerary and deserves a two-hour visit. First an important Byzantine monastic settlement that housed some 20 monks, then a pilgrimage site from the 17th century, this splendid cluster of monastic Byzantine artistry with its rock-cut churches, chapels and monasteries is 1km uphill from Göreme's centre.
(Read more: http://www.lonelyplanet.com/turkey/cappadocia-kapadokya/goreme/sights/museums-galleries/goreme-open-air-museum#ixzz42AVERqwk)
The little town of Goreme is wonderful to wander in as well. The shops that sell fresh dried herbs and spices, delicious Turkish delight, the carpet shops selling newer to very old Turkish Carpets, jewelry shops with Turkish turquoise pieces to drool over..and buy! – there is so much to take in!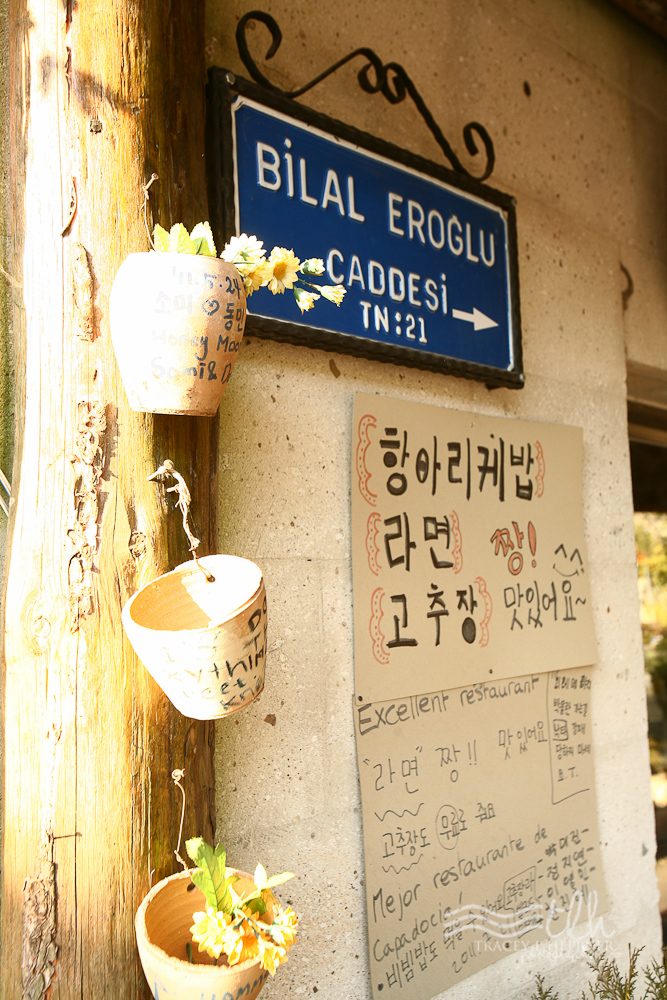 Our OLD VILLAGES OF TURKEY Itinerary stops in Cappadocia for a couple of magical days to enjoy these places and more! See you there! 😉
xxtracey
————-
For more info on this years great Travel Experiences & RoadTrips to Morocco, Turkey, Italy, Portugal and Spain, check out our website!
**Our OLD VILLAGES of Turkey Itinerary is next up in April from the 9-20th. Join us!**
Make sure to sign up for our Travel Newsletter – It's about once or twice a month and keeps you up to date on the latest at Follow Your Heart Travel Experiences. 
Plus you get a $50 off by just signing up!You can sign up HERE.
Social Share