ait ben haddou
,
casablanca
,
chefchaouen
,
Cooking lesson
,
essaouira
,
fes
,
follow your heart travel experiences
,
go local roadtrip to morocco
,
merzouga
,
moroccan cooking lesson
,
morocco
,
Morocco Real Travel Experience
,
morocco travel
,
morocco travel experience
,
ouarzazate
,
rabat
,
riad cesar
,
sahara desert
,
Tracey Heppner Travels
,
Travel
,
travel experience
,
travel morocco
,
UNESCO
,
unesco world heritage site
If anyone knows me at all, they know I do not excel in the cooking department. 🙂 However, some of my guests love to learn some local cooking techniques and recipes so I decided to try my hand at Moroccan cooking when we were last in Morocco in May.
Youssef, our Morocco team, lined up a lesson for us at another riad – Riad Cesar – which was an absolutely adorable little riad not far from ours and Jemaa El Fnaa.
I brought only my iPhone and not my big camera – I thought I wanted to pack light as I would be trying out this cooking thing too! 🙂
The Riad Cesar was truly adorable and we sat in the courtyard before we started. It was lovely.
Soon we met Nezha, our main teacher for the evening. She was so sweet, and her English was good so we were able to really enjoy each other! We were going to be making Zalook (an aubergine hot Moroccan salad) as well as a couple tagines, a vegetable and a meat. YES!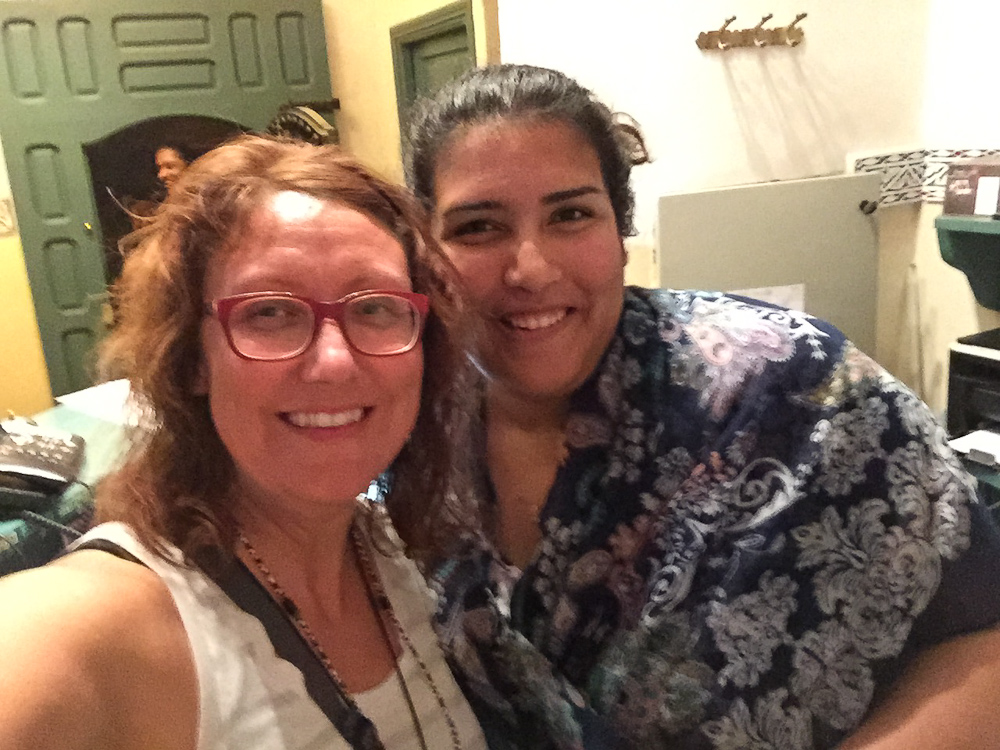 We chopped, and sauteed, and giggled, and wrote notes down. Well, I didn't write notes down, I wish I had though! Thankfully one of my guests did!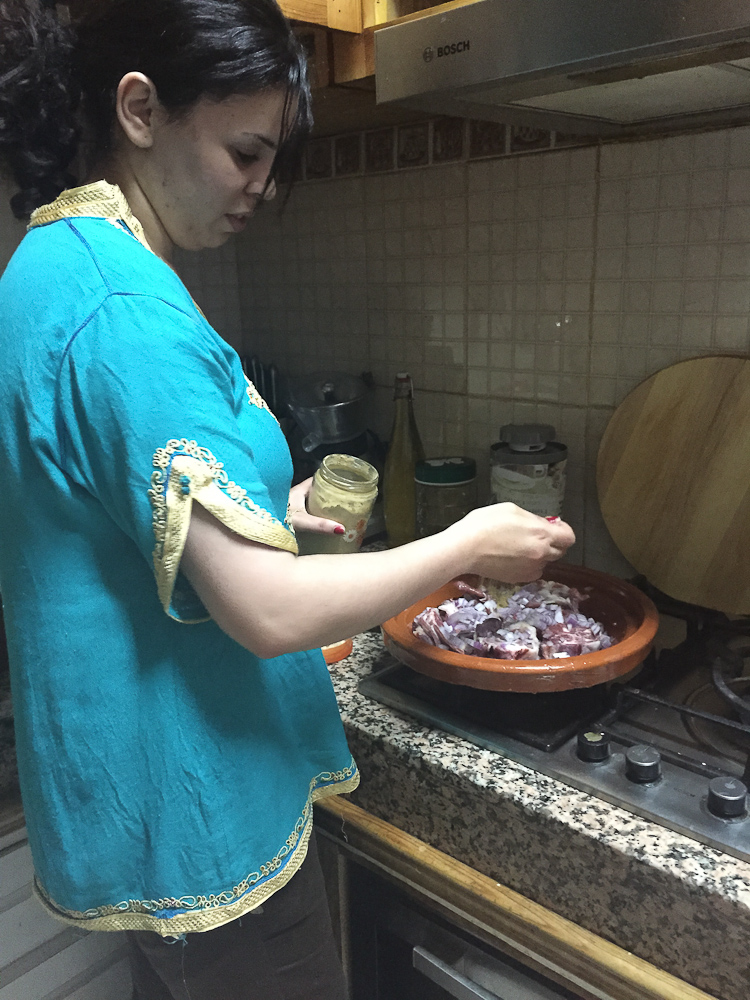 These little packs of Safron – very cool. I didn't bring any home, but have been using regular Safron strands and it seemingly has been ok. 🙂
I had no idea what this list on the fridge said, but I thought it looked cool no less. 😉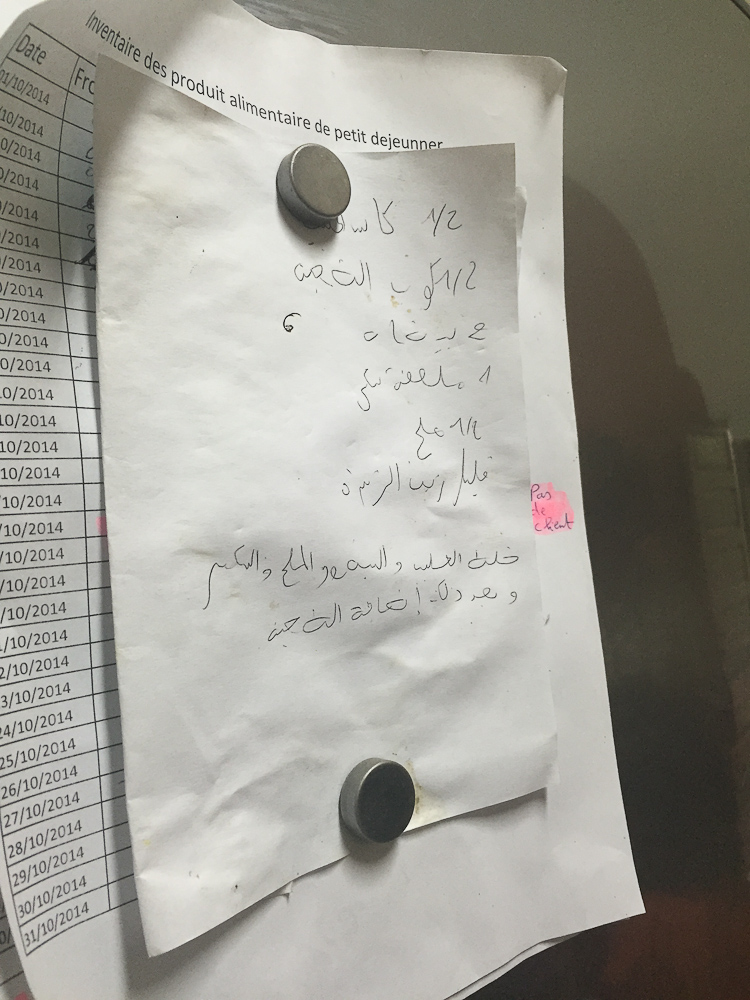 At one point there were 3 of them in the kitchen plus us!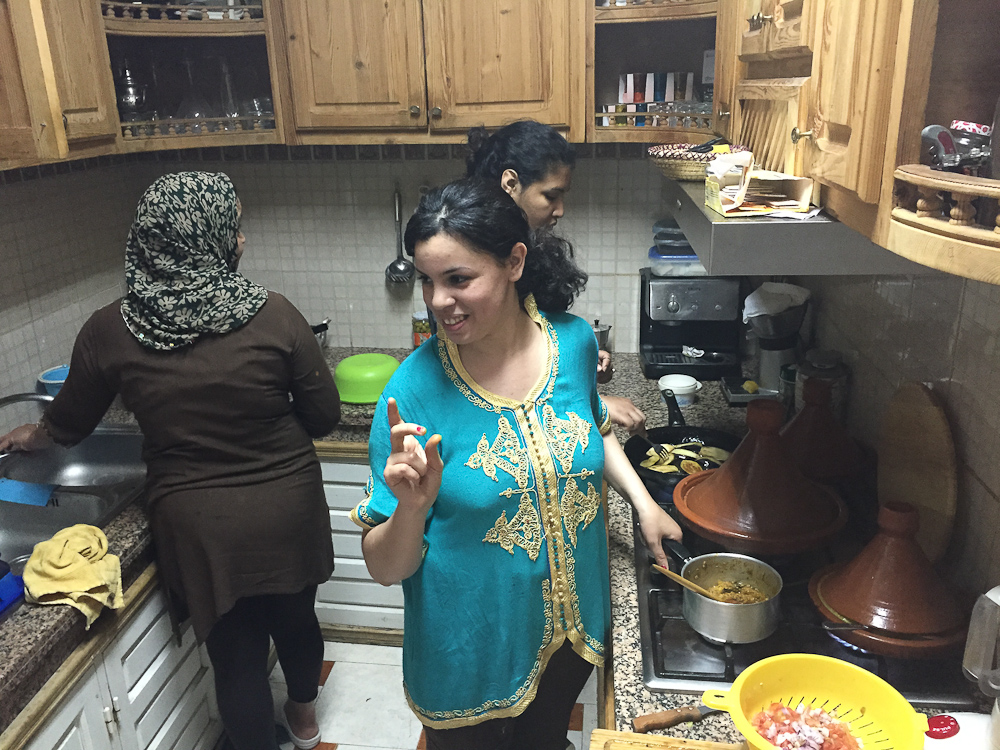 Some of the notes of the dishes we were making, taken by Shantini so diligently!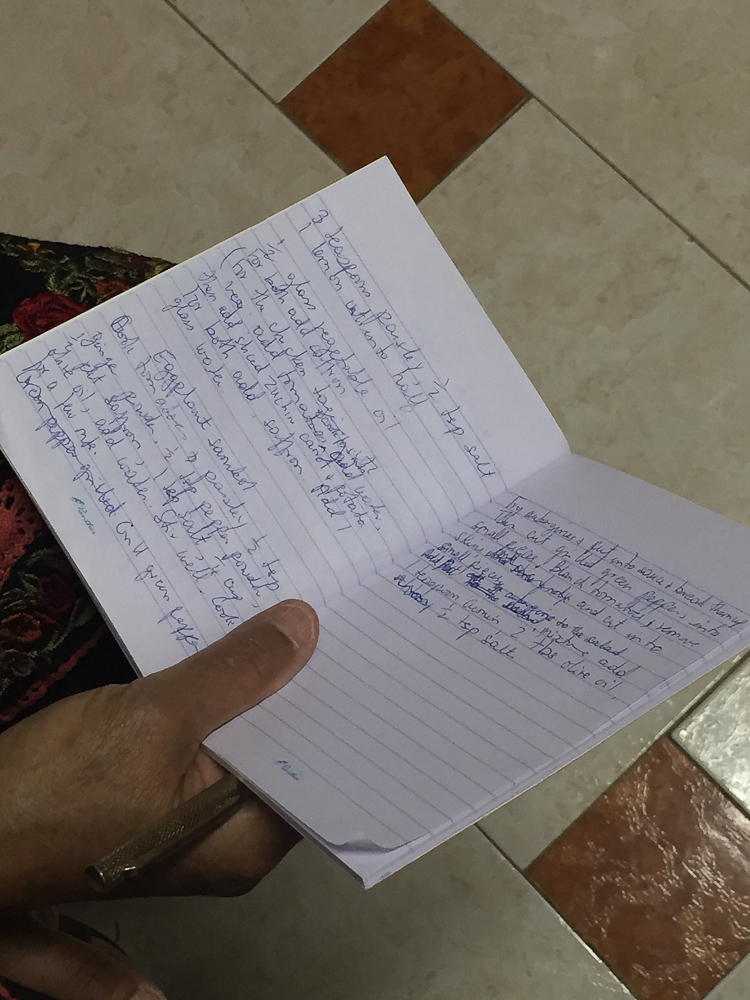 See? I did actually participate 😉 She said I was a good cutter. Ha!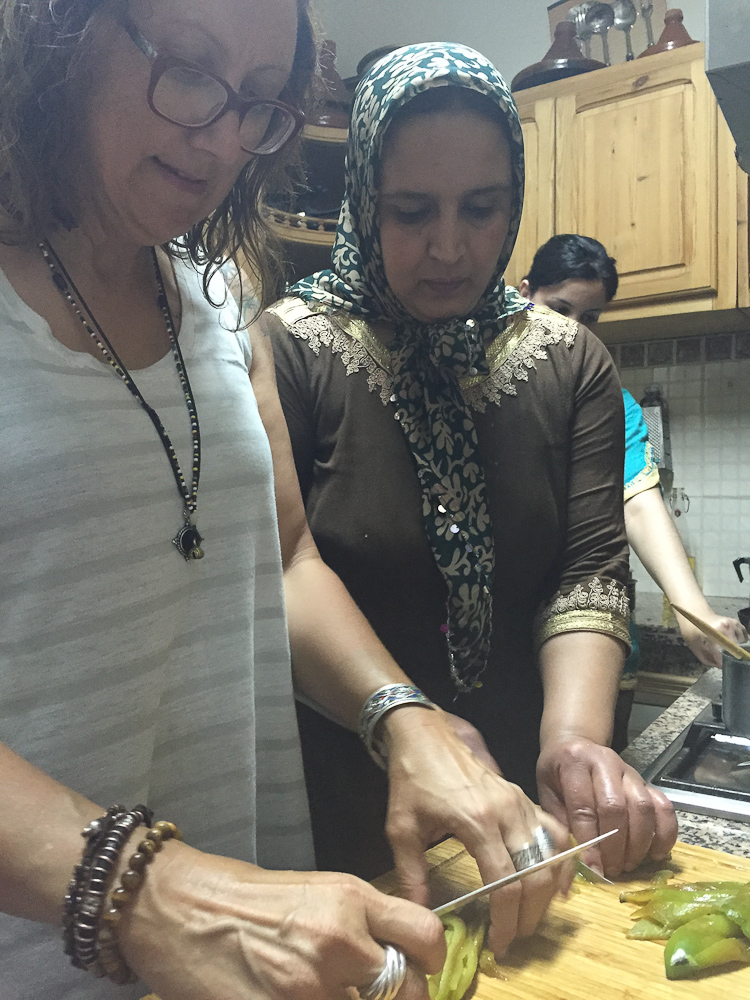 After we were done, we headed up to the garden on top of the riad where we took in the sunset, sipped some wine and waited for our meal to be done cooking.
Such an awesome experience. The other half of our group went to the Hamam, or bath. I think we got the better experience that night! 😉
xxtracey
————-
For More info on this years great Travel Experiences & RoadTrips to Morocco, Turkey, Italy, Portugal and Spain, check out our website!
Join us in Morocco and take a cooking lesson of your own! We have scheduled itineraries this coming April, July & November!
Make sure you sign up for our Travel Newsletter – It's about once or twice a month and keeps you up to date on the latest at Follow Your Heart Travel Experiences. You can sign up HERE.
Social Share