ait ben haddou
,
casablanca
,
chefchaouen
,
destination highlights
,
destination review
,
essaouira
,
fes
,
follow your heart travel experiences
,
go local roadtrip to morocco
,
Guest Review
,
merzouga
,
morocco
,
morocco travel
,
morocco travel experience
,
ouarzazate
,
rabat
,
sahara desert
,
Tracey Heppner Travels
,
Travel
,
travel experience
,
travel morocco
,
UNESCO
,
unesco world heritage site
One of my past guests, Suki, who has been to Turkey and then Morocco, invited a friend she had not seen for about 20 years, to experience Morocco with her.
How cool is that? The first time you see each other is in Morocco?! It was so fun to watch them reconnect as we began our travels…to be able to catch up on life, all while making extraordinary new memories together!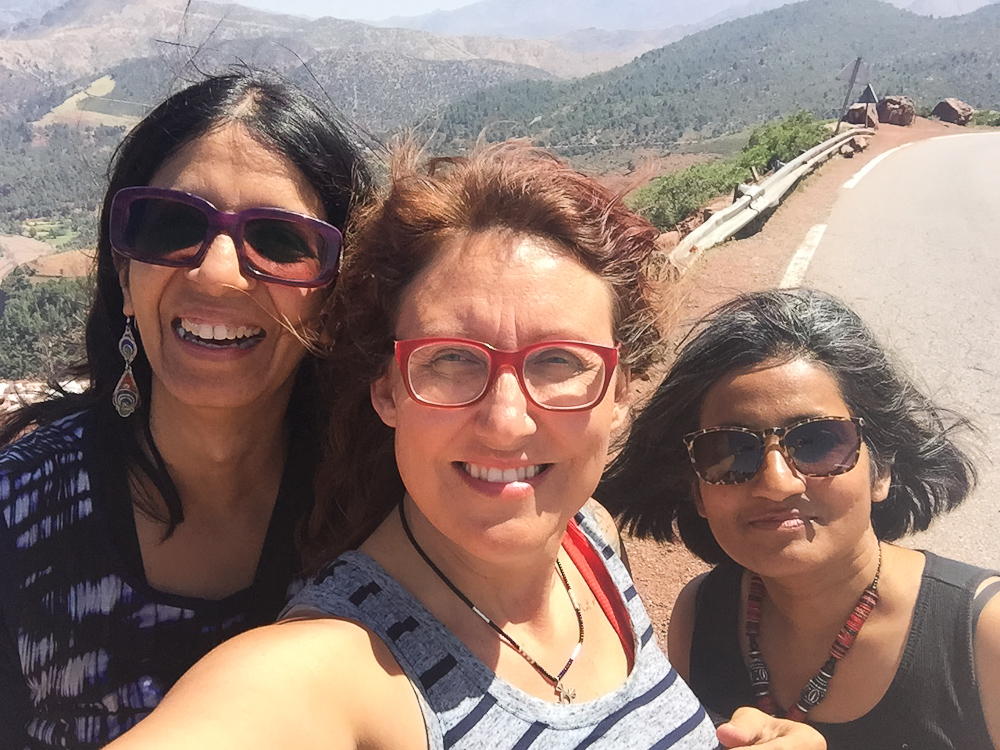 Santana penned some beautiful words about her Morocco trip that simply made me speechless and with tears in my eyes:
Not just a trip of a lifetime but a trip that started something for me …after many years, it reminded me of how life affirming travel can be and re-ignited the desire to explore places and cultures – every day of the Morocco trip was magical in one form or another – and just writing this review beings back a flood of wonderful memories about the people we met and the places we saw!
Our guides were wonderful – Youssef with his cheeky commentary and wonderful music ( Desert Rose and Morocco are now inextricably linked in my mind forever more!), Rashid with his gentle manner and vast knowledge, and Mohammed who smiled more than he spoke and Tracey who held it all together for us !!
I loved the way the landscape changed every so often and sometimes several times a day, I loved the valleys and the gorges and the olive groves and the colour wherever we went …I loved the souks and the daily surprises within them – I loved the stories behind every place we visited and most of all I loved Essaouira and the beat of the Gnawa music that is now part of my favourite playlists! And the million ways in which eggplant is cooked and served, especially on that little balcony in Chefchaouen.
It was so so special to travel with an old friend and make new ones along the way ( which is why Sri Lanka is now on my travel list ). And every destination that was part of the itinerary was an experience worth having !! My heart and my home are full of Moroccan memories so I say to you – Carpe Diem and all ….add Morocco to your bucket list and book it soon ✈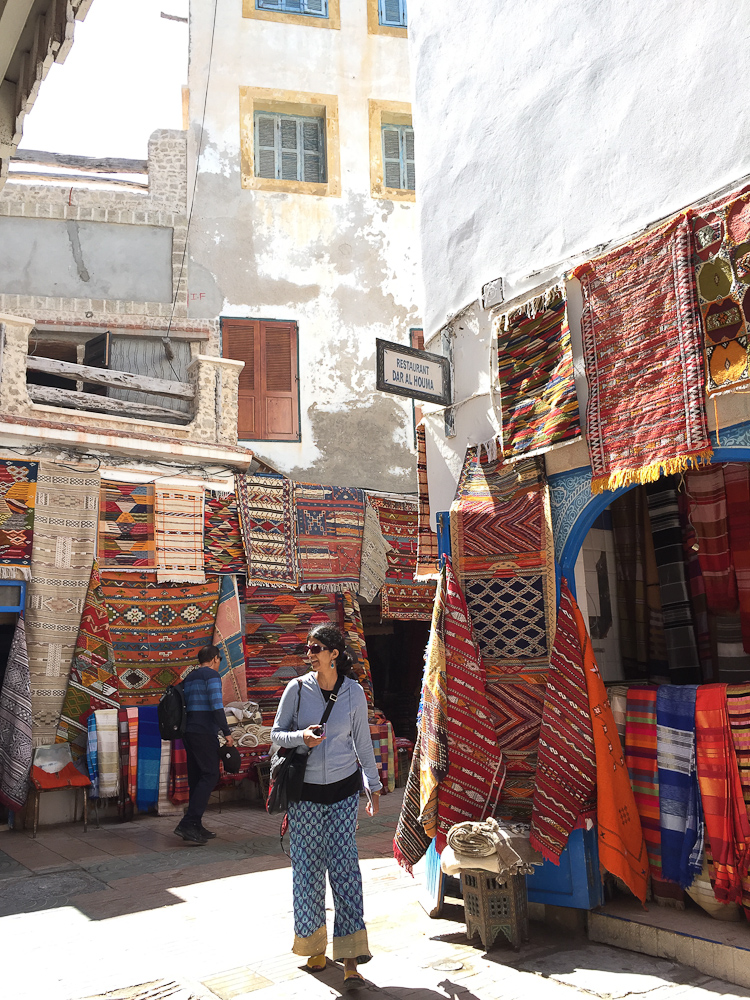 When I think of Santana and our trip I think of several things – constantly smiling and completely enjoying herself…her infectious laugh…and photographing things to bring "moments" back to Australia from Morocco. She was amazing to have on the trip.
Thank you for joining us, Santana…it was ABSOLUTELY awesome to get to know you and I'm beyond THRILLED that FYH was the channel in which you and dear Suki got to see each other again.
xxxxtracey
————-
For more info on this years great Travel Experiences & RoadTrips to Morocco, Turkey, Italy, Portugal and Spain, check out our website!
**Our OLD VILLAGES of Turkey Itinerary is next up in April from the 9-20th. Join us!**
Make sure to sign up for our Travel Newsletter – It's about once or twice a month and keeps you up to date on the latest at Follow Your Heart Travel Experiences. 
Plus you get a $50 off by just signing up!You can sign up HERE.
Social Share