ankara
,
antalya
,
Bergama
,
cappadocia
,
demircidere
,
destination highlights
,
destination review
,
follow your heart travel experiences
,
homestay
,
istanbul
,
izmir
,
konya
,
kusadasi
,
Old Villages of Turkey
,
real travel experience
,
safranbolu
,
Tracey Heppner Travels
,
Travel
,
travel destination highlights
,
Travel Turkey
,
Turkey Review
,
Turkey Travel
,
Turkey Travel Experience
One of the beautiful things I love about our OLD VILLAGES itinerary is how we do many "local" things – wine tasting in a small village, wandering a coastal village, shopping in a mountain village. Villages. Turkey is FULL of them.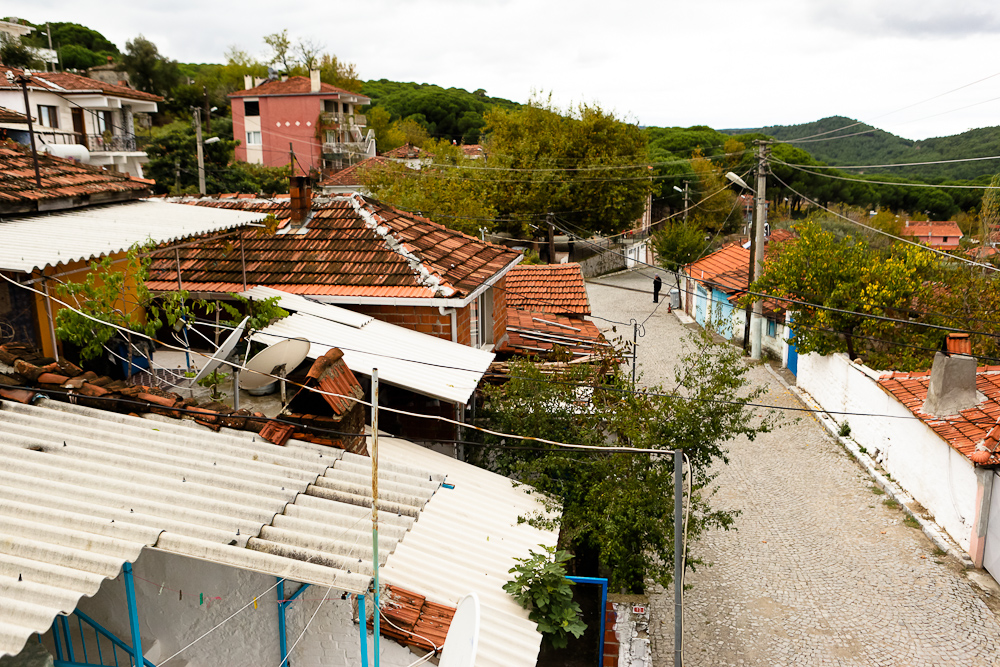 And one of my favorite experiences is having an authentic Turkish meal in the home of locals.
We arrived at the village and were first greeted by the "mayor" type gentleman of the village. He walked us up a road to an outdoor oven – where everyone can use it when they want. There 2 lovely women were making bread for us – fresh, hot flatbread!
Along with it, the mayor poured everyone a small glass of local wine – I will be it was at least 80% proof…it was SUPER strong. Eating it with the bread helped. 😉
Our small group of 10 or less gets split in half and one half goes to one home, and the other half to another home. Here we are welcomed graciously into the homes of local villagers and they seat us with a gorgeous view of the pine trees as we anticipate what is ahead – an authentic Turkish lunch prepared for us, earlier that day.
Every part of the meal is delicious – from the traditional red lentil soup that you squeeze some fresh lemon on, to the grape leave rolls, an eggplant dish to the phyllo type dish and olives to pop in between and then of course a sweet dessert! Turks love their sweets 🙂
The women giggled quietly to themselves whenever any of us would try our limited Turkish in expressing how delicious lunch was. They were even gracious enough to take selfies after – in fact, a couple of them thought this was the MOST hilarious thing. Not only was my belly full, but my heart was full as well.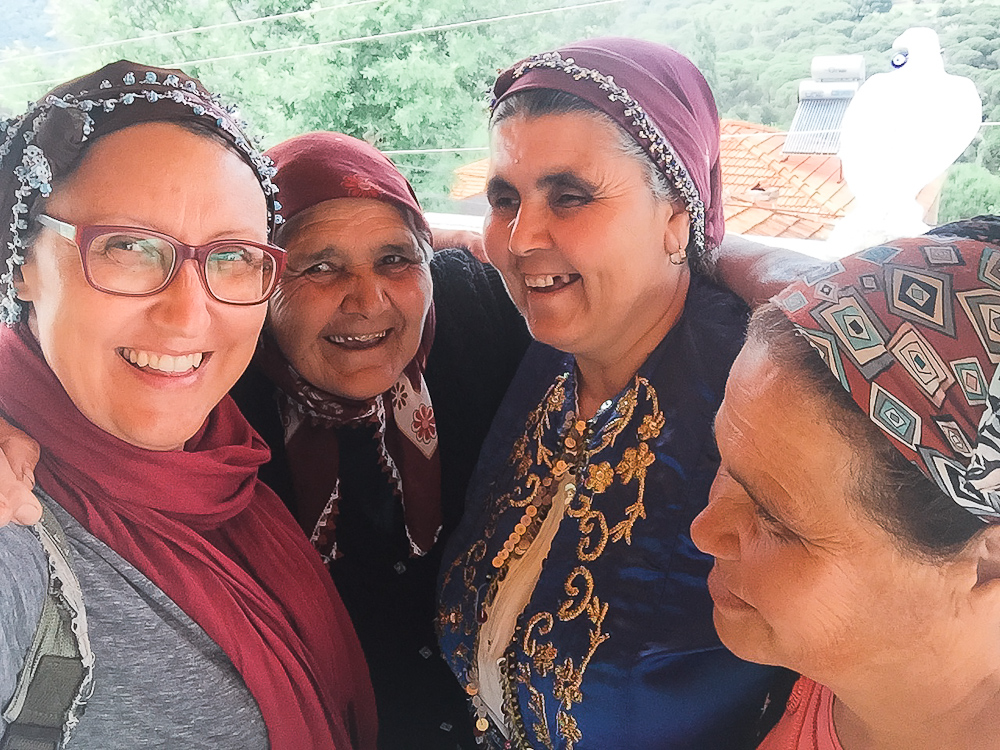 I love this experience in Turkey…one of many awesome ones. I look forward to it every trip. 🙂
xxtracey
————-
For More info on this years great Travel Experiences & RoadTrips to Morocco, Turkey, Italy, Portugal and Spain, check out our website!
Make sure you sign up for our Travel Newsletter – It's about once or twice a month and keeps you up to date on the latest at Follow Your Heart Travel Experiences. You can sign up HERE.
Social Share