ankara
,
antalya
,
bazaar
,
cappadocia
,
egyptian spice bazaar
,
egyptian spice market
,
follow your heart travel experiences
,
istanbul
,
izmir
,
lokum
,
misir carsisi
,
Old Villages of Turkey
,
real travel experience
,
safranbolu
,
spice bazaar
,
Tracey Heppner Travels
,
Travel
,
Travel Turkey
,
TTOT
,
Turkey
,
Turkey Review
,
Turkey Travel
,
Turkey Travel Experience
,
turkish
,
turkish delight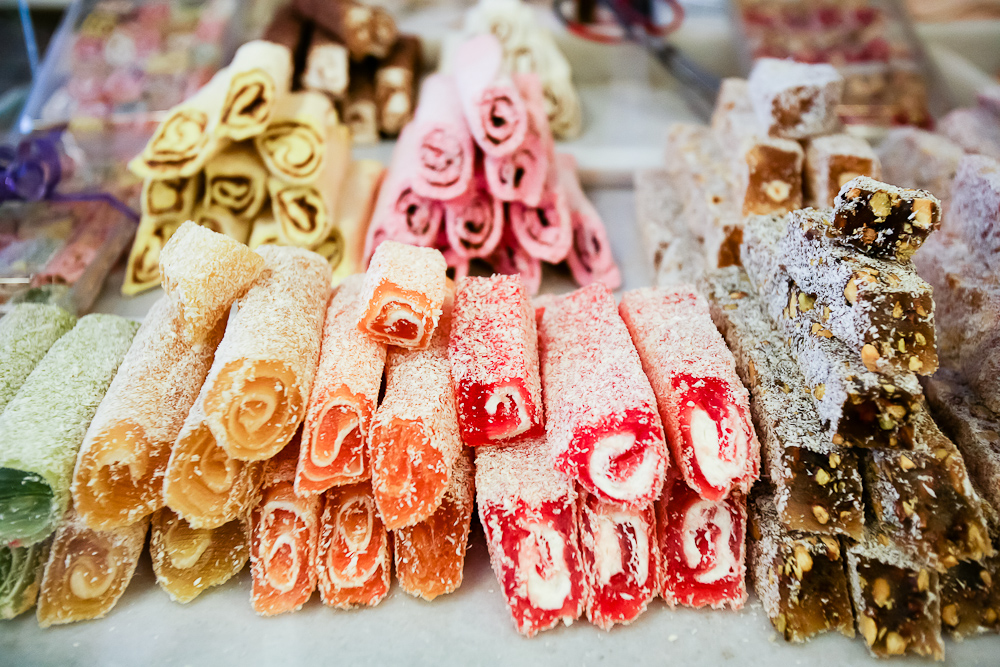 Turkish Delight. or Lokum. There is something about this sweet treat that everyone enjoys – it could be the sweetness in itself, or the pistachios, or the nuget. Whatever it is, it is world famous and buying some to take home is one of the most favorite things I do!
You can purchase boxes of it. In my opinion, unless you know of the brand and it moves quickly, you really have no idea how long it has been sitting and how fresh it is. That's important. But if you do know it is fresh, buy boxes to bring home for souvenirs indeed! There are so many different flavors and you will find something for everyone.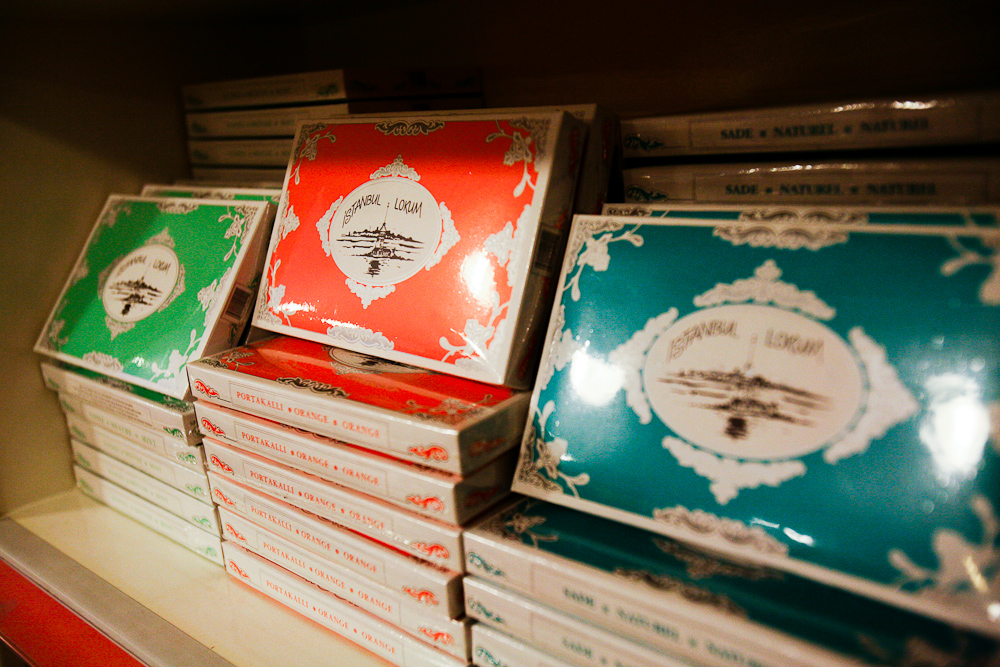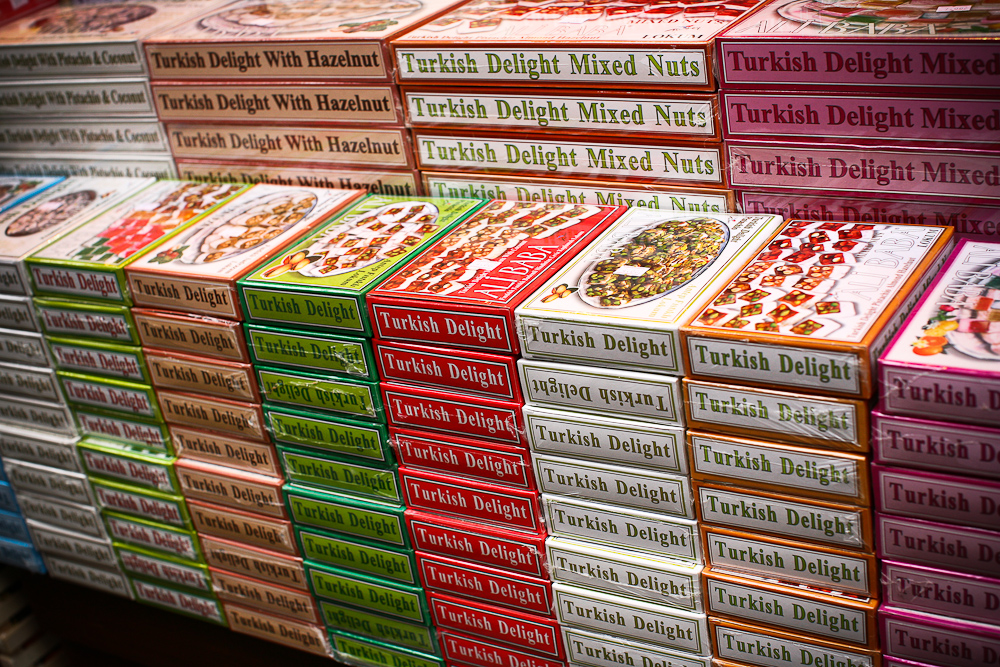 You can also buy some in little squares already, like below on Istiklal Street, almost anywhere. Again, how fresh are they? I don't know. 🙂
I, on the other hand, buy myself and my family more "gourmet" Delight. I first experienced it in 2011 in a shop near the Hippodrome where I saw the lady making it and packaging it right there. Fascinating.
Then a couple visits after my friend took me to Misir Carsi, or the Egyptian Spice Market, where the locals shop and I found Lokum heaven.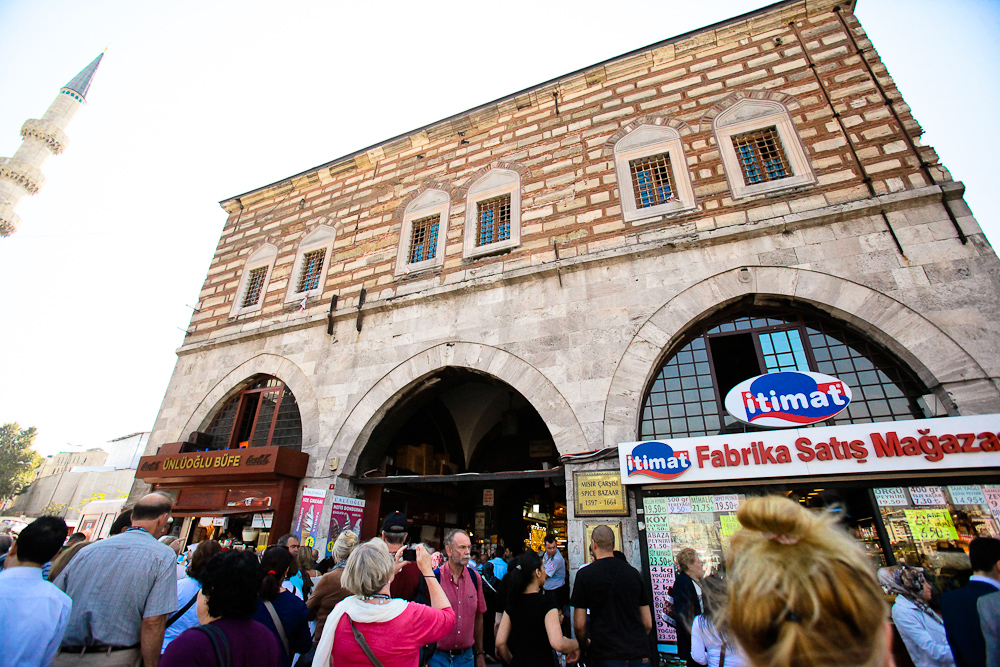 Here you can buy the delight in rolls and in an array of the yummiest combinations! Pomegranate and pistachios, nuget, nuts & pomegranate, rose, and the list goes on!
Ah, Lokum. One of the little things I love about Turkey. 🙂
xxtracey
————-
For more info on this years great Travel Experiences & RoadTrips to Morocco, Turkey, Italy, Portugal and Spain, check out our website!
**Our OLD VILLAGES of Turkey Itinerary is next up in April from the 9-20th. Join us!**
Make sure to sign up for our Travel Newsletter – It's about once or twice a month and keeps you up to date on the latest at Follow Your Heart Travel Experiences. 
Plus you get a $50 off by just signing up!You can sign up HERE.
Social Share