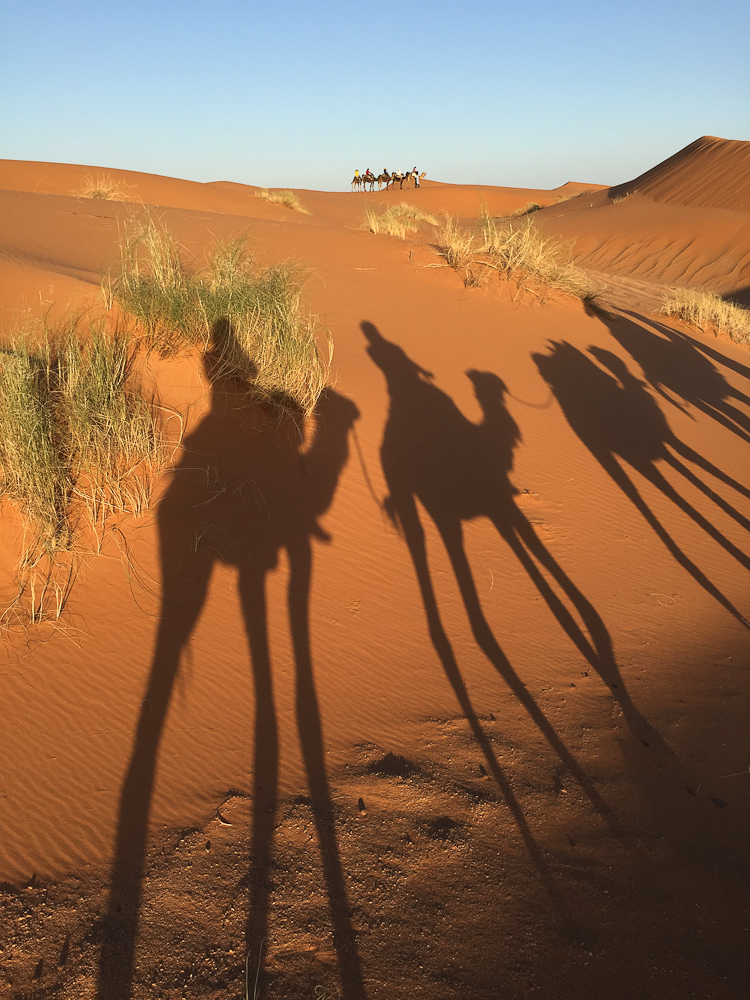 I have always been fond of camels…from afar. They amazed me; going for miles and miles with no food and water in the hot desert, packing goods and such on its back and side. Amazing creature really.
And their face. Oh, their sweet face. 🙂
So when we were on our Morocco Travel Experience last year, one of the highlights of the trip was staying in a Desert Camp that we would get to via camel trek.
OH YA BABY.
My camel was very sweet. He was gentle and didn't freak out.
I fondly named him Merv. Merv the camel.
Just look at him!!!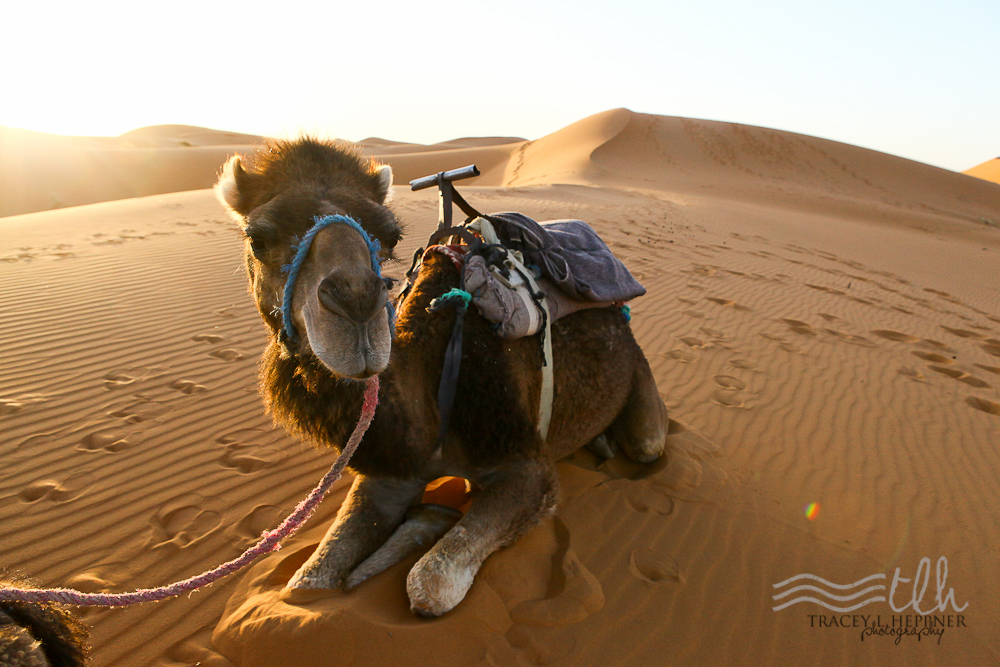 I EVEN took a selfie with him. I think he was smiling. 😉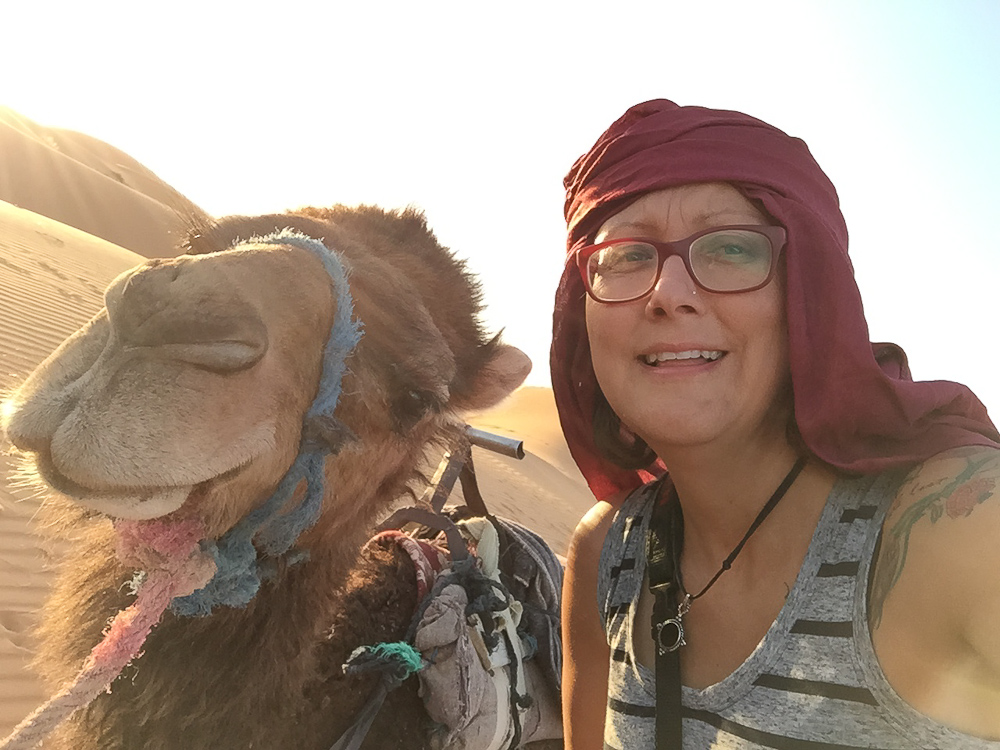 He was so good traveling with my gear on him. Never complained one bit.
The camels are so peaceful as we slowly but surely made our way through the shifting dunes of the Sahara.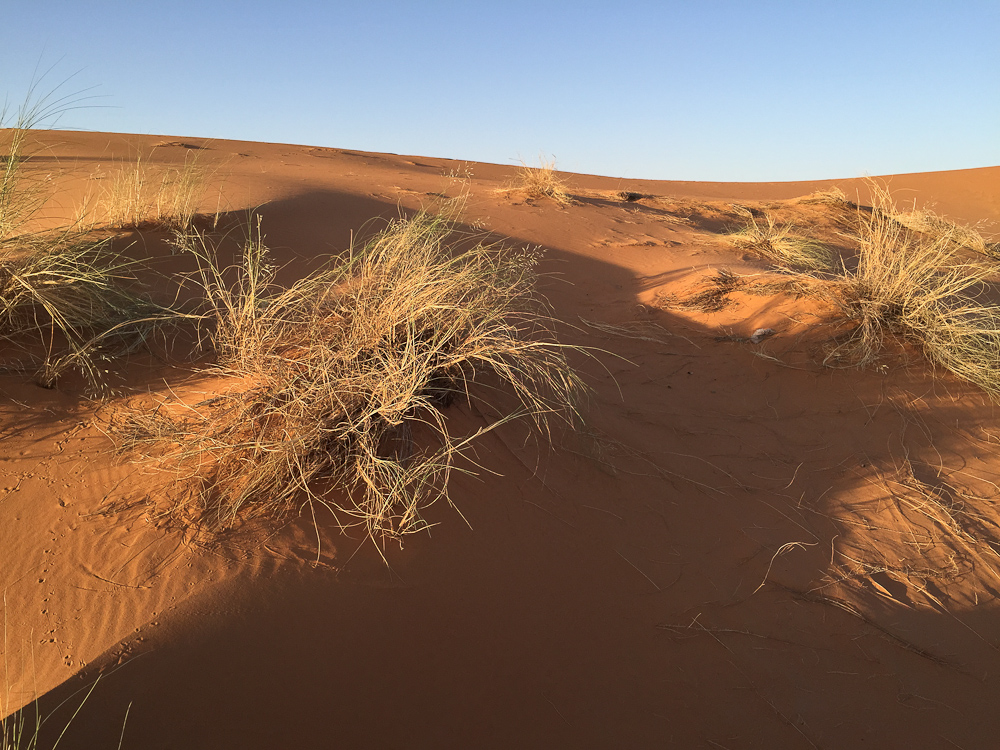 Yes, camels are just one of the many favorite little things I love about Morocco. 🙂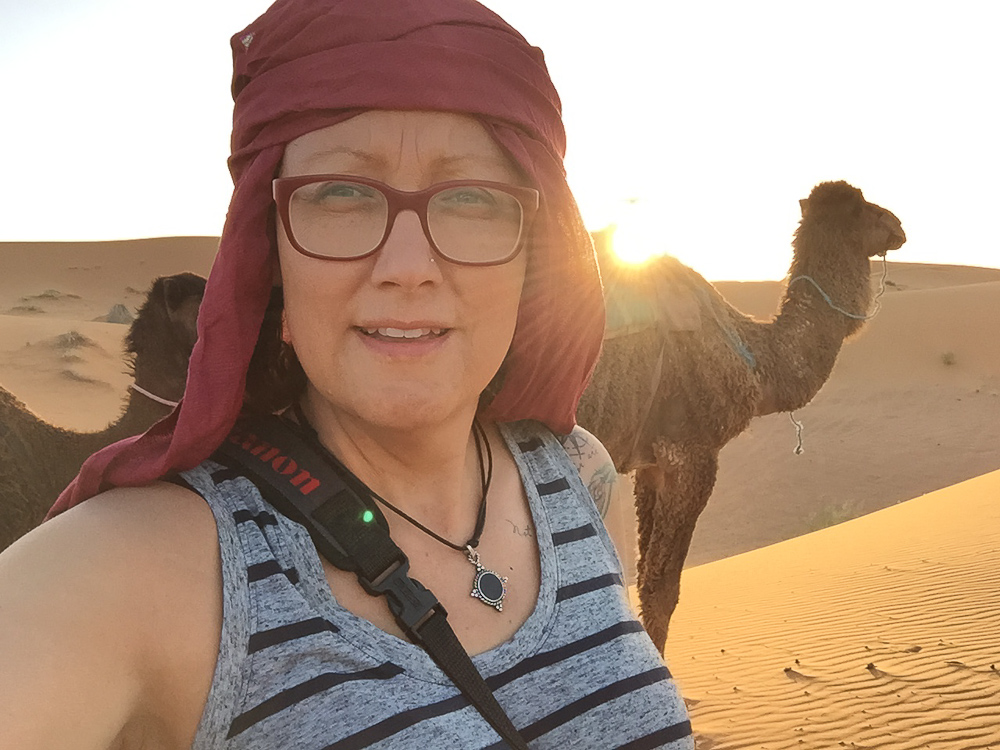 I can't wait til my next Camel Trek! Come with me…you will LOVE it!
xxtracey
————-
For More info on this years great Travel Experiences & RoadTrips to Morocco, Turkey, Italy, Portugal and Spain, check out our website!
Make sure you sign up for our Travel Newsletter – It's about once or twice a month and keeps you up to date on the latest at Follow Your Heart Travel Experiences. You can sign up HERE.
Social Share