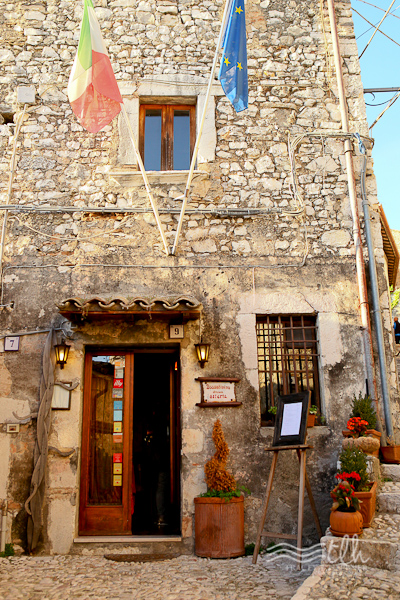 Surrounded by views of lush mountains and lakes in the distance, the commune of Labro sits regally atop a small mountain with stony house and winding streets.
Labro, located just outside of Terni, is on the border of Umbria and Lazio provinces. With a population of under 400, this medieval comes alive in the warm summer months with an arts festival that lasts into the autumn.
Inside this walled village is a quaint restaurant that I had the absolute privilege of dining in one Sunday afternoon with my dear friends-who-are-family and my Italy Team, Max & Cristiana.
Osteria Boccondivino is known for being one of best restaurants in all of Umbria and Northern Lazio.
It's decor and cozy atmosphere completely envelope you as sit down.
I let my dear friend Max order – he's a regular here and takes only his best guests (ahem!) here and I would trust he would order the best combinations! 🙂
When the dishes began to come out, I was so excited! Even though I don't eat meat that much regularly, I always try when I'm traveling as food is such an integral part of culture and I "bend" a little when I travel. 🙂
Everything was ABSOLUTELY delicious! It literally melted in my mouth. AMAZING!!
(I used my iPhone to take the food shots as I didn't want to keep lugging my big camera up and miss out on all the yumminess!)
It was the most amazing meal!
Mauro, the owner is an absolute delight and his food is bar-none the best! He was so sweet and so very lovely.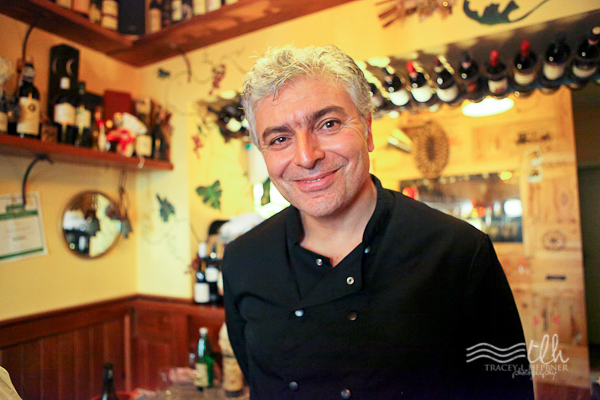 Osteria Boccondivino…I cannot wait to see you again.
Join me in March or May of 2015 as Follow Your Heart Travel Experiences has TWO itineraries to the Umbria & Tuscany regions: Food, Wine & Culture and St Francis of Assisi's Footsteps.
xxtracey
————-
For More info on this years great Travel Experiences & RoadTrips to Morocco, Turkey, Italy, Portugal and Spain, check out our website!
Make sure you sign up for our Travel Newsletter – It's about once or twice a month and keeps you up to date on the latest at Follow Your Heart Travel Experiences. You can sign up HERE.
Social Share