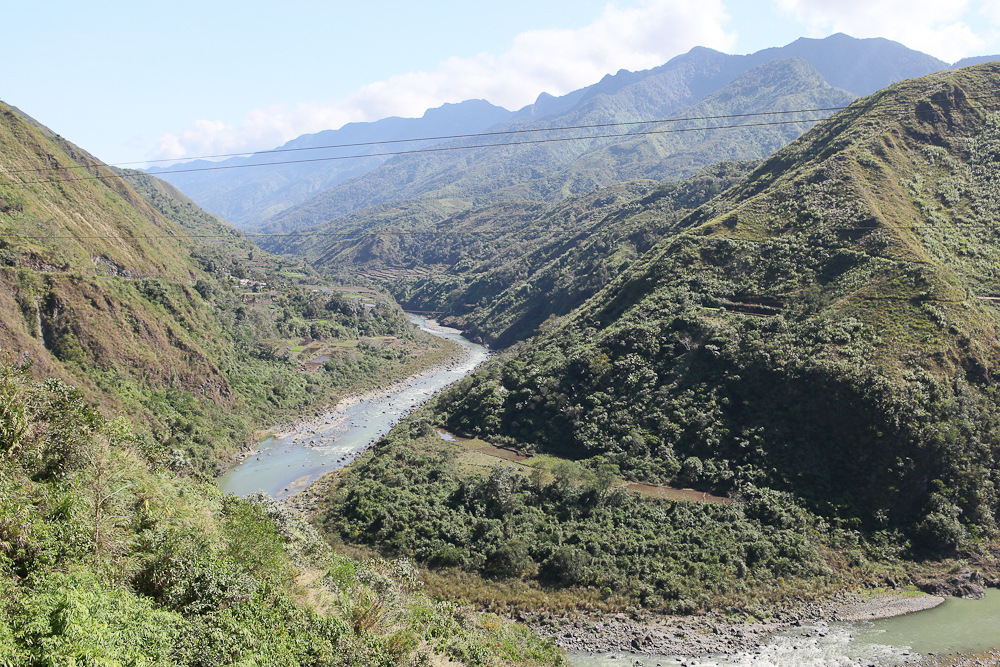 With my eldest son about to finish high school next year, I figured a mother/son roadtrip was in order before his crazy busy senior year came. I convinced him of such a thing by letting him do lots of driving – something he was new at doing, at the time!
Our destination: Kalinga Mountain Province of Northern Luzon in the Philippines.
From Manila, we drove north. And drove and drove and drove and drove. For 11 hours the first day to a small village just outside of Tabuk, where some friends live and we had a huge clothing drive to give to the villagers. Super awesome fun.
Then we drove the next day to Tinglayan – about 3 hours away, on rickety roads. But in all honestly, I was happily surprised at how good they were. 19 years prior I visited this place and the roads were mud and single lane with a cliff WAY down below. White knuckling was in order.
Fast forward 19 years to when we went and it's mostly paved and two lanes – big progress!!
The picturesque views of mountains and rice terraces were breathtaking.
We drove as far as we could and then had to hike in – 1.5 hours. Down the mountain on a ledge and then across the river and then up the mountain to the tribe.
AWESOME!
In this particular village – Buscalan – is the country renowned (and now globally known!) Whang-Od, the last tattoo artist of Kalinga from her generation. If possible, my son, at least was wanting to get his first "ink" from her. Hopefully we would be able to swing it.
A local man bound up our printers we were taking up to do complimentary on-location family portraits of families there and then put them on his shoulder and scurried down and up the hill.
Yes the ledge below is what we walked on and you need not want to misstep – the right was a cliff all the way down. With our photo gear and overnight backpack in tow, we started our trek to Buscalan, along with our local guide and friend Chad.
The going up at the end was the most…."challenging" part for me – I'm in no means "in shape" by ANY stretch of the imagination…so I MAY have had to take several pauses on the way up to take in the view 😉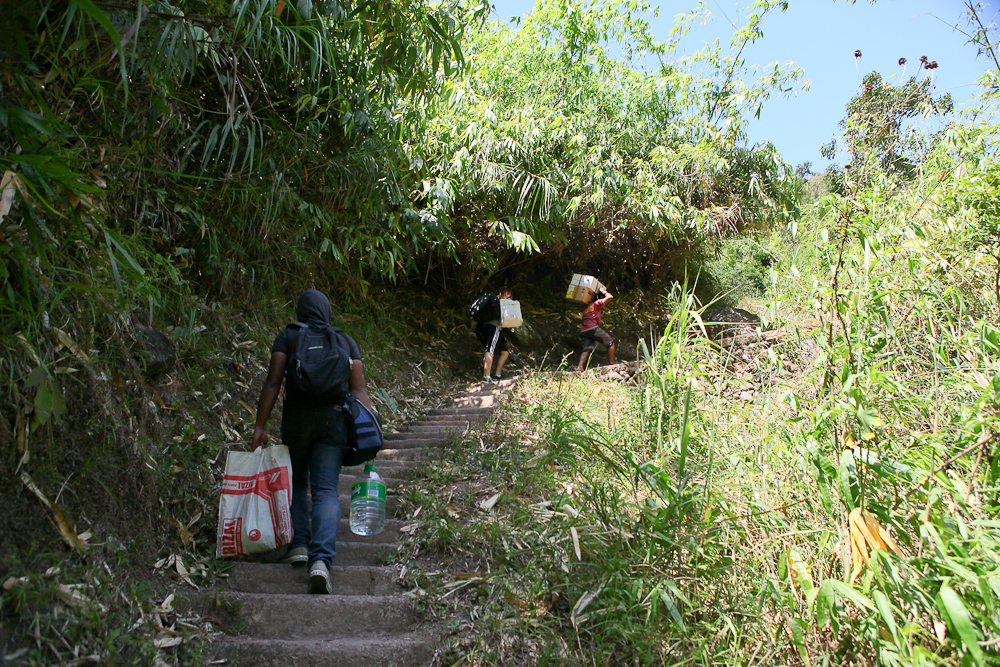 And then we got there. To this little village in the middle of no where. I was so happy!
The locals are gorgeous and hospitable and friendly!
After we found our "home base" for night, we started going to the homes and doing their family photos, to later be printed.
They even dry coffee and we have the "Kalinga Brew" and they brew it in a unique way – I made notes and brew it at home the same way!
This sweet grandma had never laid her eyes on an iPad and when she saw photos of her and her neighbors on it, she was in AWE!
This gentleman was making knives and the sleeves made out of wood for them.
This lovely lady was a precious one. This may be one of my most favorite portraits I have ever taken.
She asked if she could have a copy. I said of course, through our translator/guide Chad, as we hauled up the printers to be able to leave them with photos. She was ecstatic. Then she told Chad why – She was dying of cancer and wanted a nice photo for her funeral.
My heart broke and my eyes filled with tears. What a gorgeous soul. And I was HONORED to have taken her "last" photograph.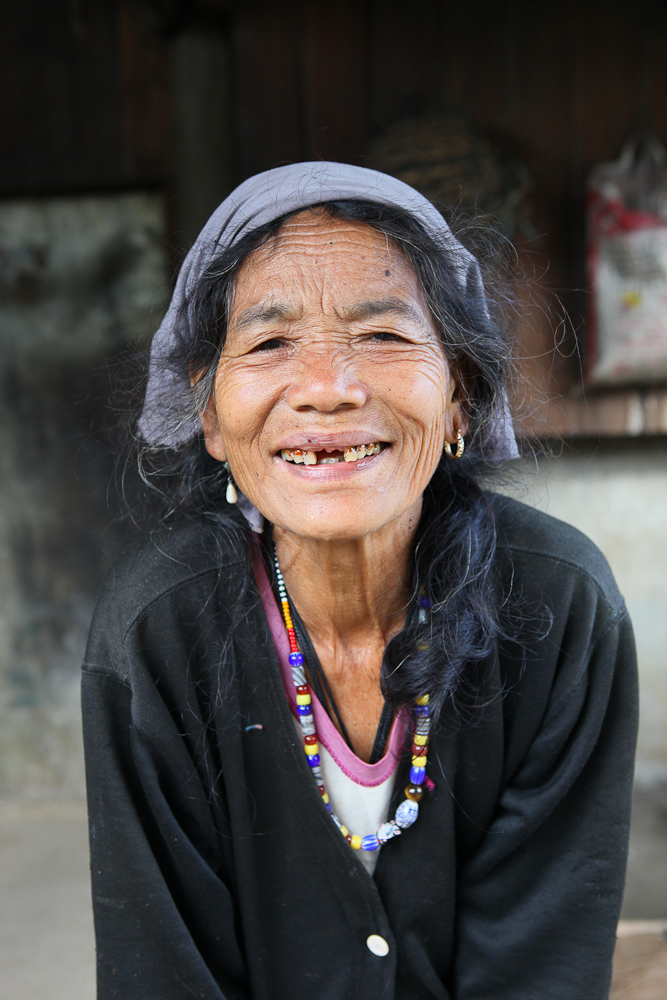 This old man, almost 100, had never had a photo taken of him and given to him until we did last Feb. He makes pipes, by hand. Cute old man. 🙂
An easy trip it was not. Memorable and worthwhile – ABSOLUTELY. And I can't wait to go again in 2016. 🙂
xotracey
 – – – – – – – – – – – – –
Make sure you are signed up for our TRAVEL NEWS UPDATES that are delivered to your inbox 1-2 times a month to keep you up on the latest here at Follow Your Heart Travel Experiences.
You can sign up HERE.
 – – – – – – – – – – – – –
Social Share