If there is one thing that is always a highlight when in Morocco, it is indeed the souks, or the markets.
Everything from food to clothing to carpets, blankets and more can be found in the souks…and treasures are always a wonderful thing to bring home from far away places!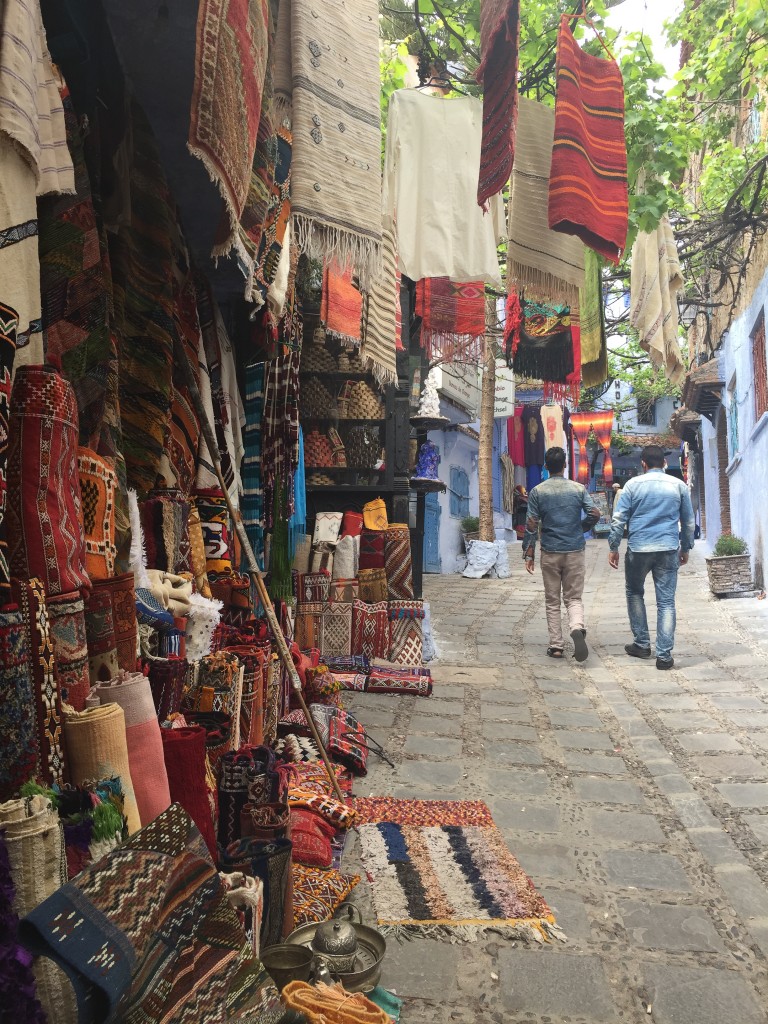 Carpets are always a great item to bring home and bring a little bit of "Morocco" to your every day life!
Clothes and blankets and poof chairs galore!
Pillow coverings, carpets and blankets line the streets of this souk.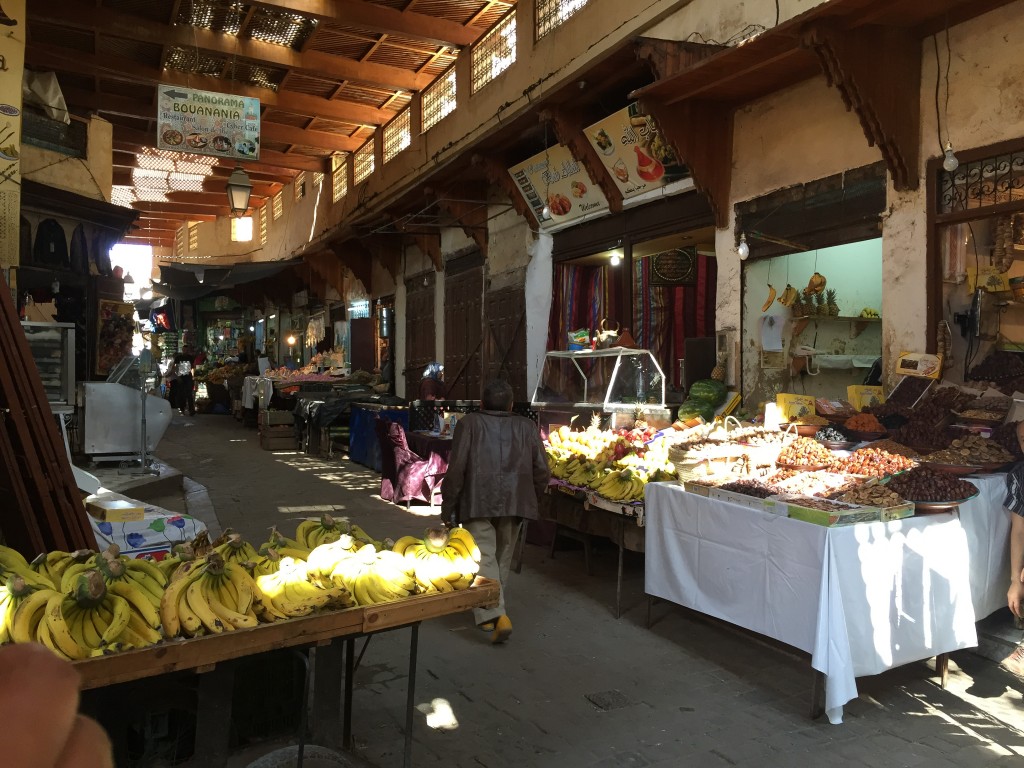 Under this covered souk is the fruit and vegetable market – mmmmm!
Fresh rose petals and rose water to bring home and make your sheets and linens smell of lovely Moroccan roses.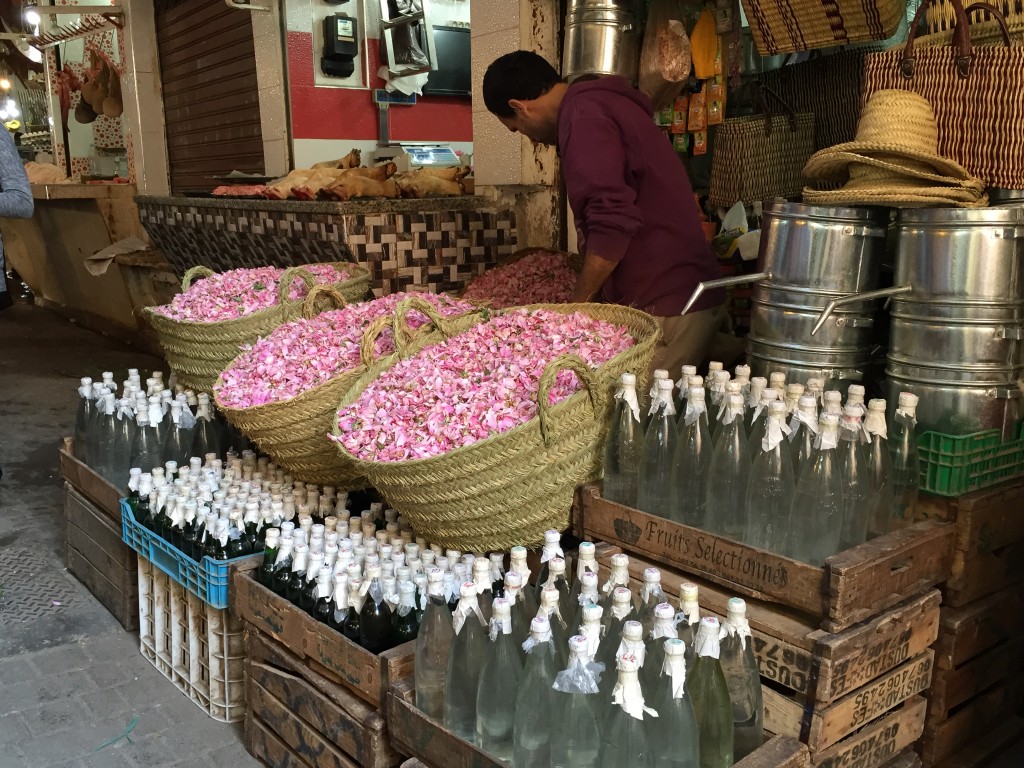 Pashminas and scarves…you can choose one for every day of the week, every special event of the year!
You can haggle which is always fun and get to know the vendors as you do…sometimes they may even pour you a cup of tea to entice their goods to you. Any way you look at it, the souks are DEFINITELY one of my most favorite places to visit in Morocco.
If you have not been, join us…and you will soon see why I love them so!
xxtracey
– – – – – – – – – – – – –
Make sure you are signed up for our TRAVEL NEWS UPDATES that are delivered to your inbox 1-2 times a month to keep you up on the latest here at Follow Your Heart Travel Experiences.
You can sign up HERE.
– – – – – – – – – – – – –
Social Share