Murano is an island in the Venetian Lagoon in Italy where the world famous Venetian glass is made. It was first made on the island of Venice, but for safety reasons, they decided to move it to Murano. You take a vaperatto and travel for about 10 minutes to the island.
Murano has a population of about 5,000 and it used to be its own commune but is now part of Venice.
As we stepped off the boat we found the first glass making shop right there, with a showroom at the end of course, but it was still so lovely to watch how it's made and then see some fairly elaborate pieces.
The sweet shop owner and I. Of course we had to have a photo. 🙂
We continued to make our way around the island…and noticed the Murano glass in some of the coolest places, like this balcony, for instance: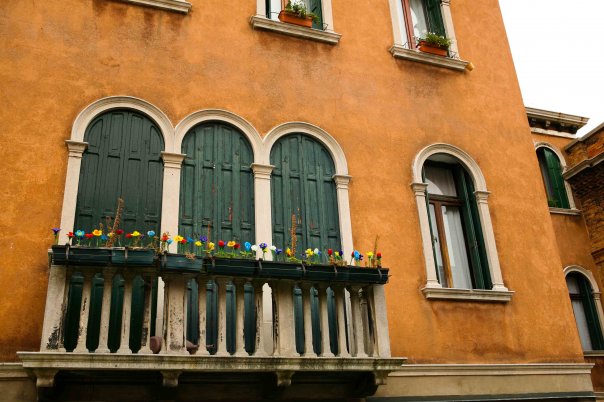 After our lunch, we wandered some more and found a less "touristy" glass making shop.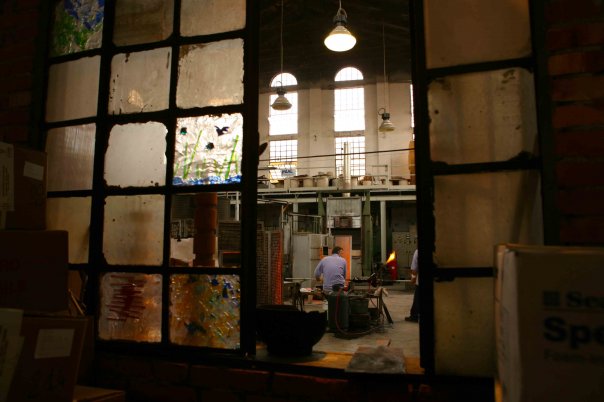 I caught one of the worker's eyes and hand signaled if it was ok to come in. They invited us 🙂
They were sweet guys and were all about having photos taken.
My friend Erin, posing with her "glass" ring from Murano as we waited for our vaparetto back to Venice.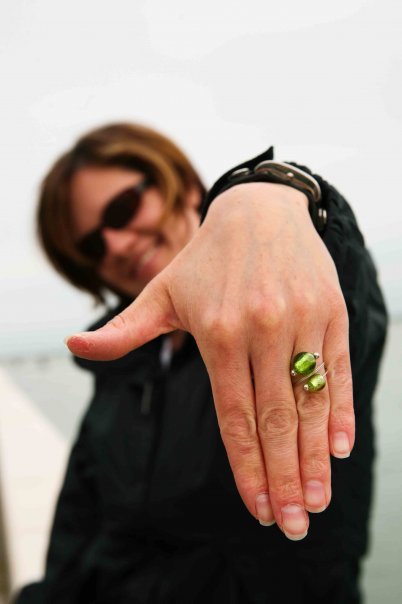 Such an awesome Real Life Experience in Italy. La dolce vita. 🙂
xxtracey
 – – – – – – – – – – – – –
Make sure you are signed up for our TRAVEL NEWS UPDATES that are delivered to your inbox 1-2 times a month to keep you up on the latest here at Follow Your Heart Travel Experiences.
You can sign up HERE.
 – – – – – – – – – – – – –
Social Share