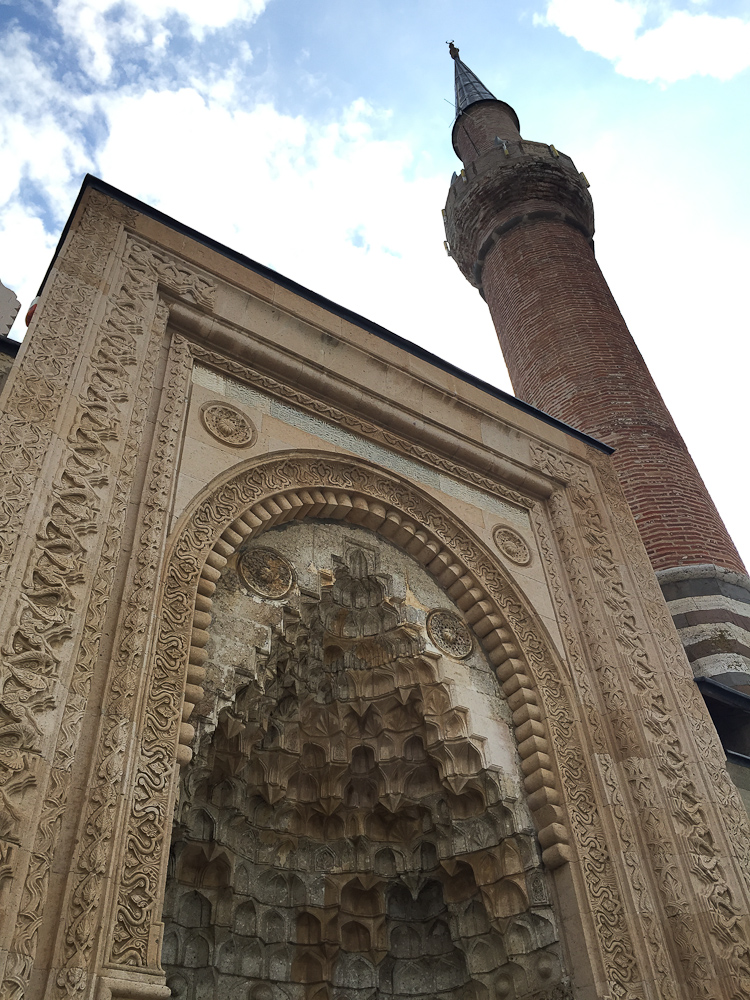 Constructed in the 13th century, this tentative UNESCO World Heritage site, includes all the main elements of early Anatolian Turkish architecture. The building is the biggest, best preserved wooden columned and roofed mosque in Islamic World.
Before we entered, there were local women there helping to tie our scarves on our heads. It was very sweet. 🙂
After seven centuries, the Eşérefoğlu Mosque still stands and is used for regular services. The wooden columns are made of cedar and according to oral tradition they were soaked in the Beyşehir lake for six months before being used in the building.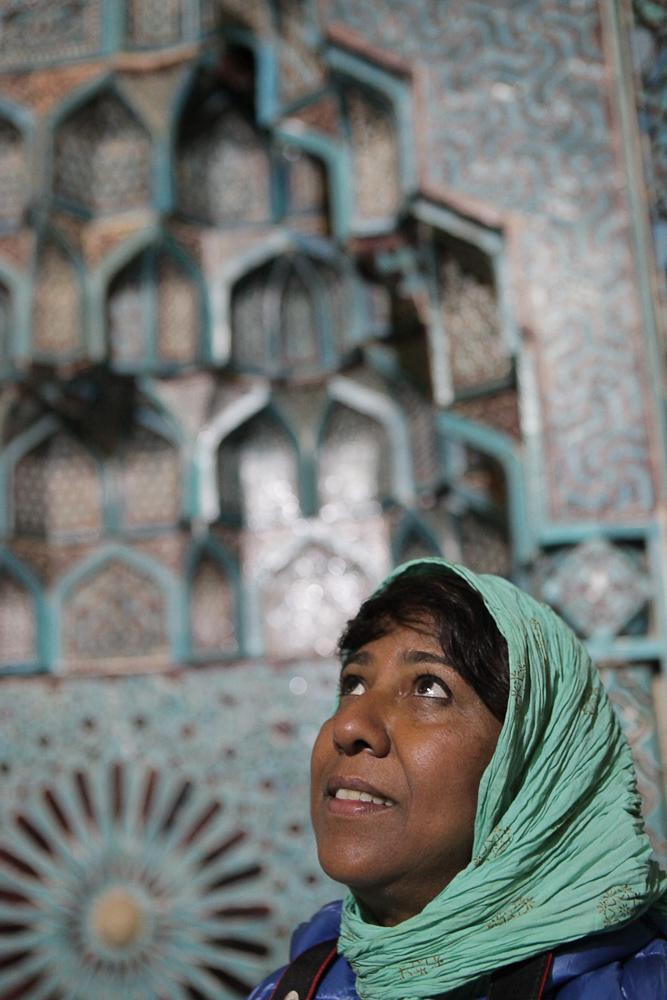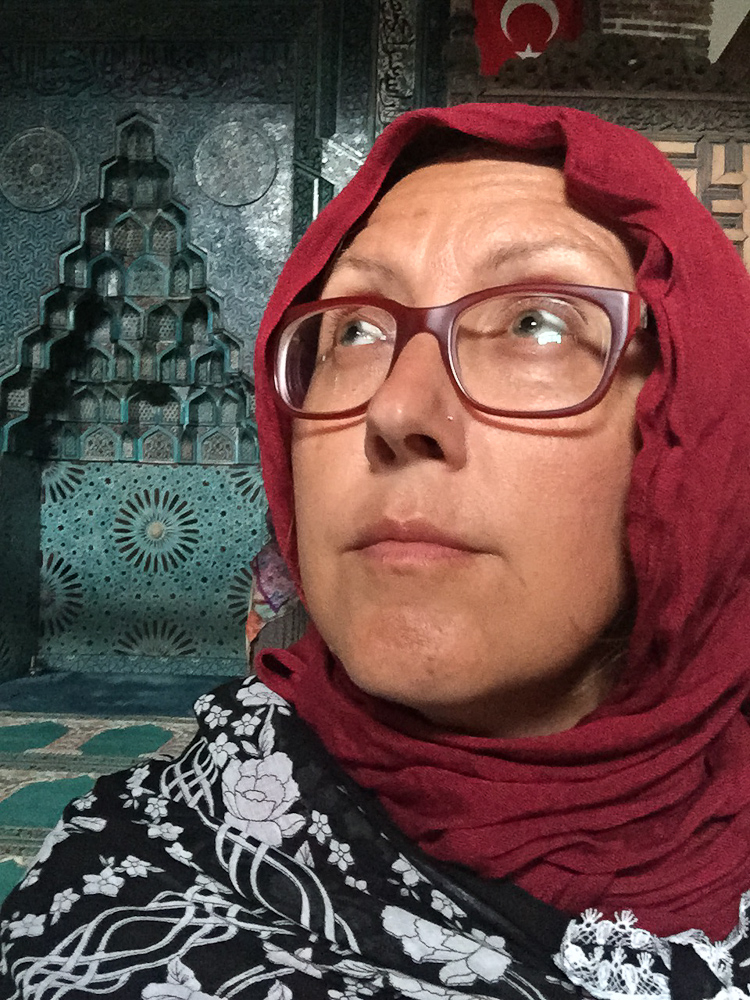 At the center of the mosque there is a snow pit. Up to relatively recent times (1940s), the pit was used to be filled with snow from the nearby mountains. This snow both cooled the mosque during the summers and supplied the necessary humidity to the wooden insfracture.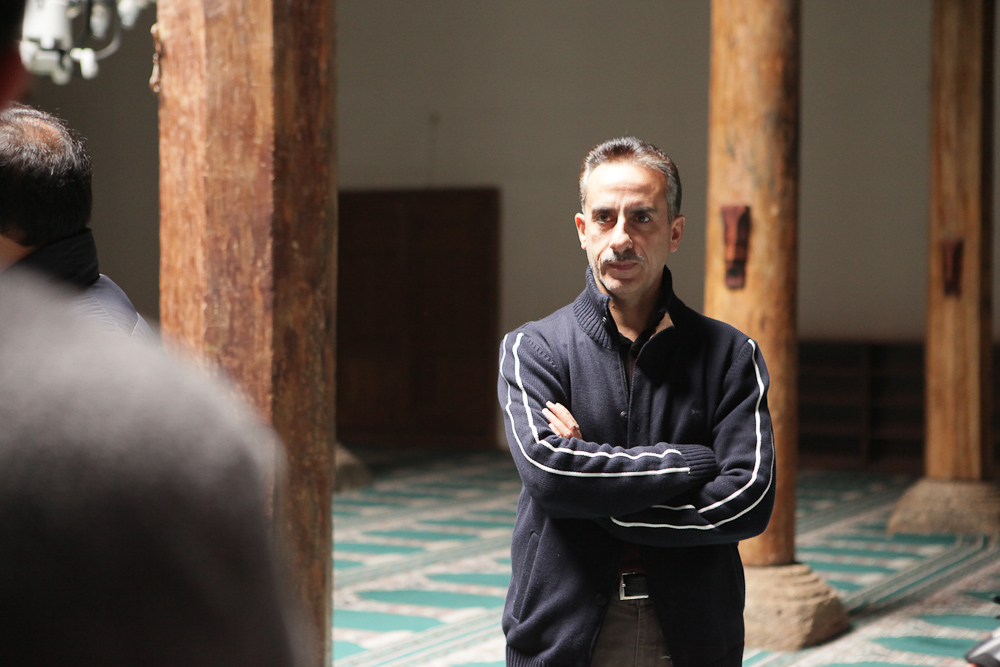 The delightful imam of the mosque has got to be one of the most peaceful and gentle people I have encountered. He even dressed in his lovely imam outfit for us and stood and posed in front of the gorgeous altar.
The details, although have aged over time inside this beautiful place of worship, are still absolutely brilliant.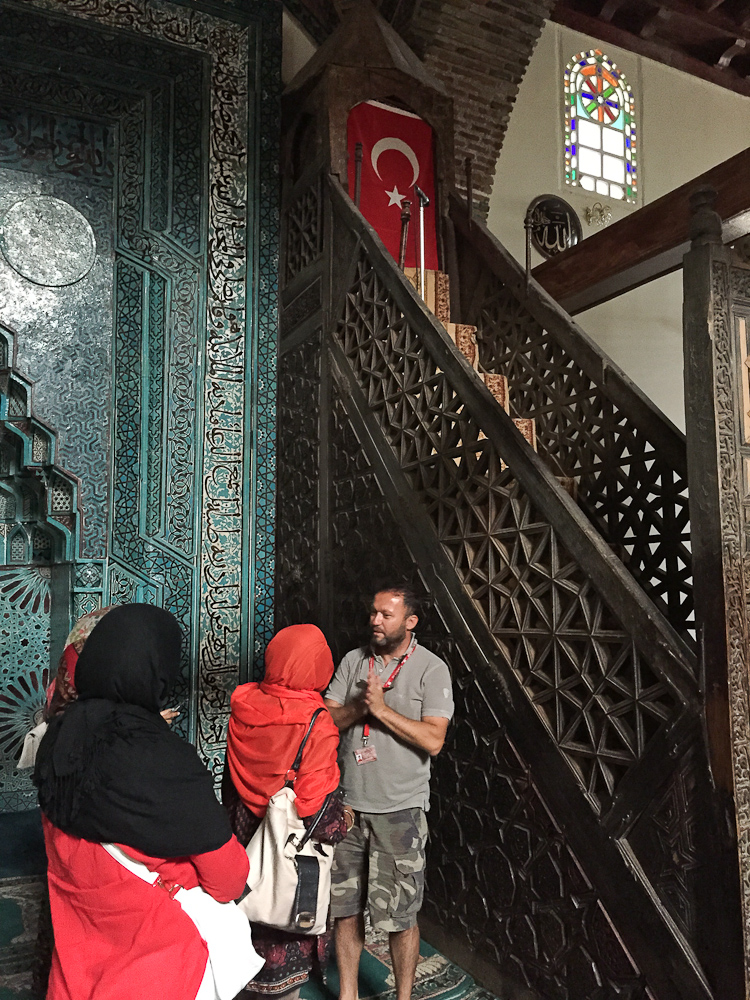 Definitely a treasure of Beyşehir. And always appreciated on our Turkey Travel Experiences of "The Old Villages".
Join us in 2016.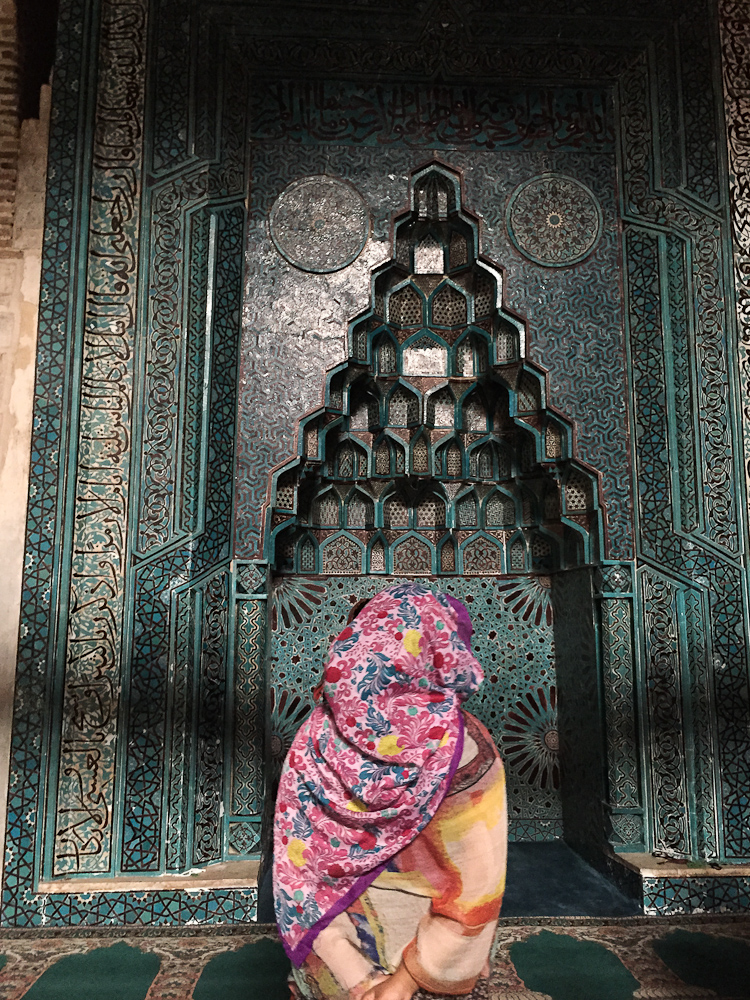 – – – – – – – – – – – – –
Make sure you are signed up for our TRAVEL NEWS UPDATES that are delivered to your inbox 1-2 times a month to keep you up on the latest here at Follow Your Heart Travel Experiences.
You can sign up HERE.
 – – – – – – – – – – – – –
Social Share