I have known Cesar for MANY years…we have attended the same church for many years. He and his sweet wife, Girlie, have talked about joining me on one of our Turkey Travel Experiences before but it didn't work out.
This June they came along and was it a super fun time with them. I got to know them in a different way than just "church mates". It was awesome.
Cesar penned some amazing words, sentiments by both he and Girlie.
"Here are my thoughts re our Turkey Travel Experience (TTK). Let me say, at the onset, that I have not joined a tour group for the longest time I can remember. I've always opted to arrange my own travel itinerary and do the tour according to a free-wheeling adjustable schedule. But this has, invariably, become tedious to do. So, this time, I deferred to the expertise of my good friend, Tracey, and for good reason.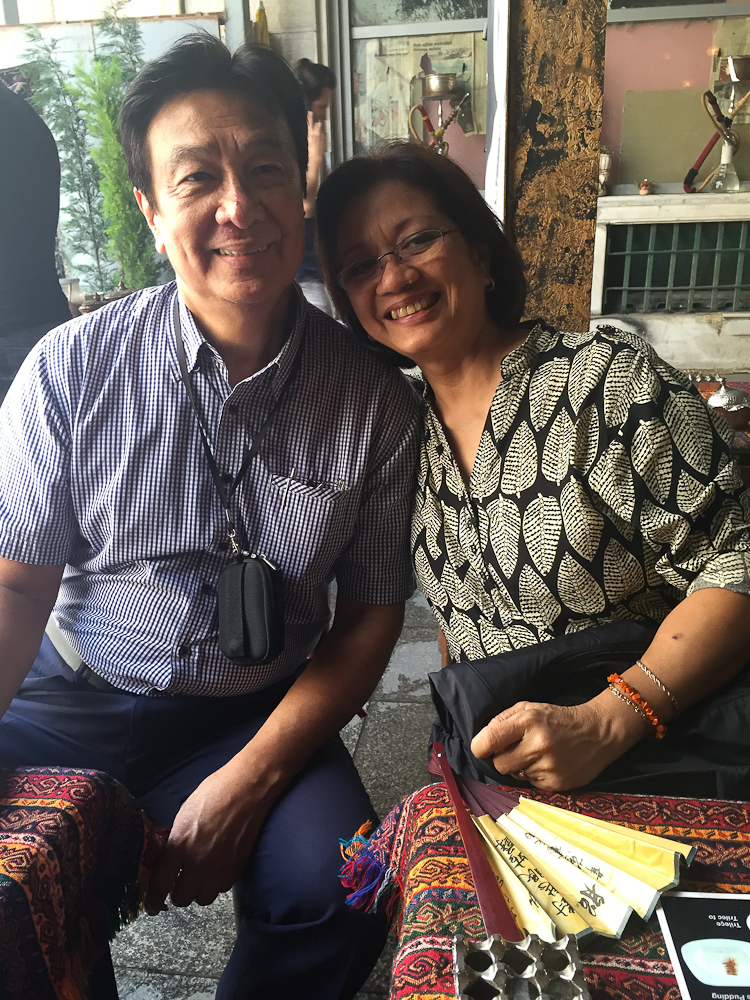 (In a cafe in Istanbul)
What do I love about the TTK? First, I loved this group I was a part of. Each one was accommodating and sensitive to the concerns of each other. There was no air of prima donna and each one could easily adjust to any given situation. The concern and maturity of the group was quite evident and while there may have been a few occasion of nonchalance, it simply added to the ease and comfort each one felt with each other.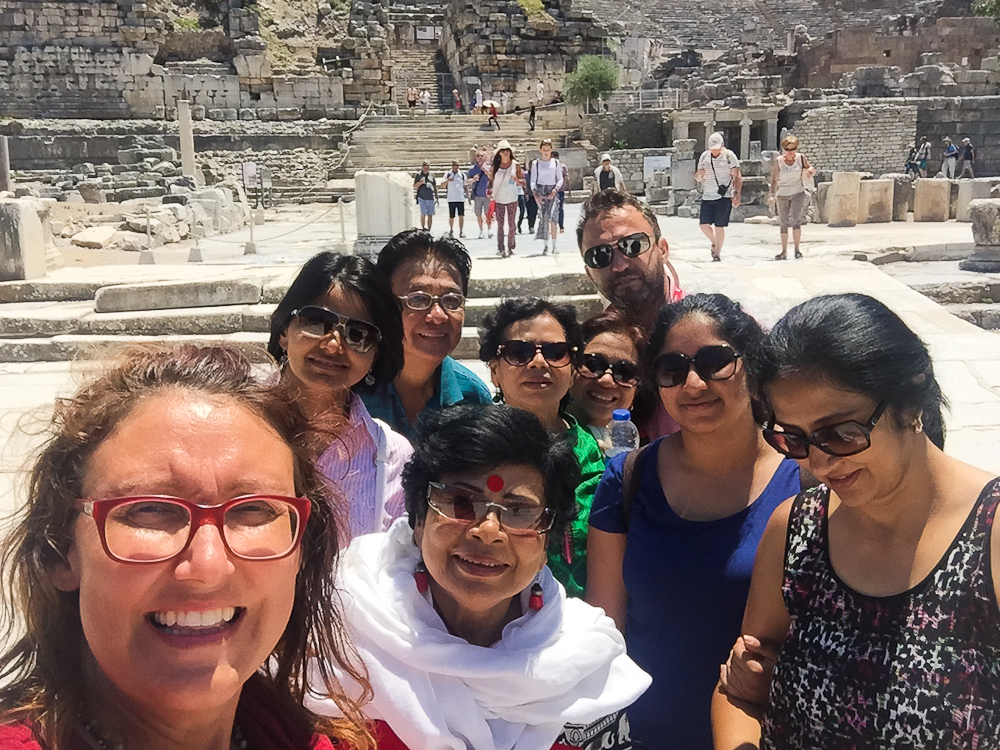 (In Ephesus)
It was funny that at times my attention would be called to comport myself properly especially during meals. (Ha ha ha.) Actually, it did not deter me from doing what I ordinarily do. I noticed, however, that after a few days of the repeated menu of salad, meat balls, chicken or fish, I realized I was in the company of gourmets. Who can forget our oft repeated request to the waiter, "can we have salt, pepper and hot sauce, please?", to add flavor to the food. And at times, the salt would be stuck in the container that we would vigorously try to wriggle it out. It was fun though.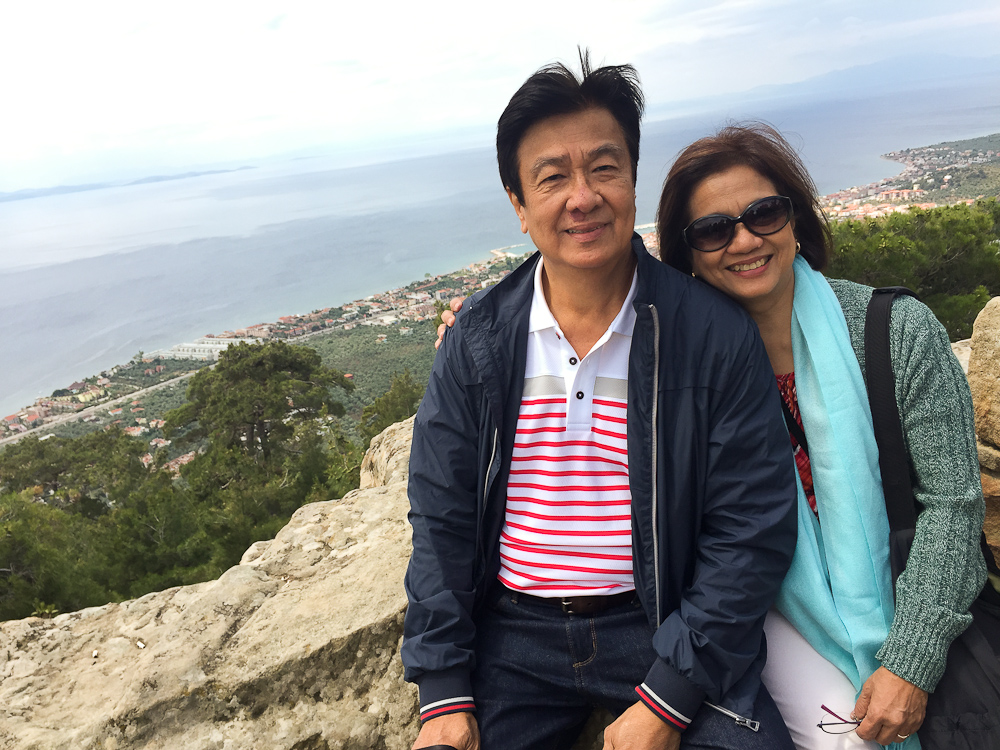 (At Zeus' Altar in Canakkale, overlooking the Aegean and Lesvos, Greece)
Among the places we toured, I would say that one of those that impressed me was our visit to the village at Ormana, known for its button houses. What caught my attention was the renovation being done by the owner of the restaurant, Berberuglu, where we had lunch. He had bought an old house near his restaurant to convert it into a boutique hotel. He shared what he had to go through negotiating with about 30 heirs to complete the transaction. He also said he was committed to ensure that the renovation work would retain the design of their heritage. Upon entering the house, you can sense a peculiar but pleasant smell, and it was due to the cedar wood which was used. He continued with his promotion telling us that the wood was imported from the best source which was in Lebanon. Not only is it durable, it is also expensive. And from the Scriptures, we are told that King Solomon built the Temple using the best materials, and it was Cedar wood he chose importing it from Lebanon.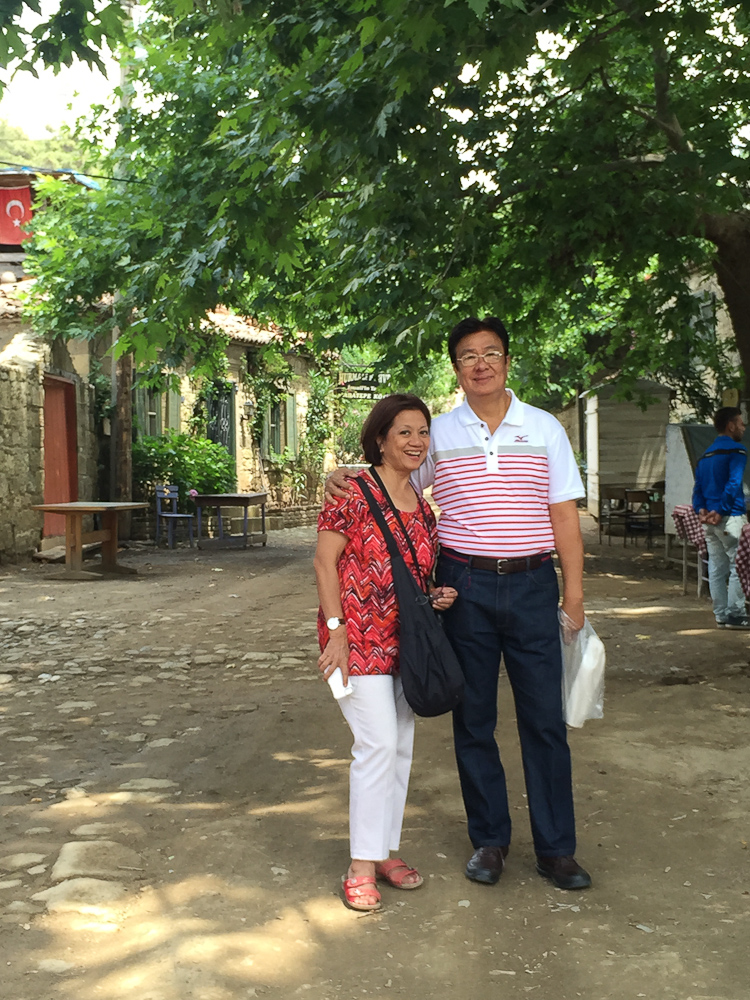 (In the village of Adatepe)
There was another village I took note of, Demircidere in Bergama. As we stepped into the village, we were greeted with freshly baked bread from a common oven of the village, and a bottle of locally made wine from grapes. We had lunch at the house of the village officer and we were treated to a vegetarian diet of eggplant, yoghurt, mushroom, vegetable salad and bread. The old houses in the village were a sight to behold giving a glimpse of how people lived during the olden times.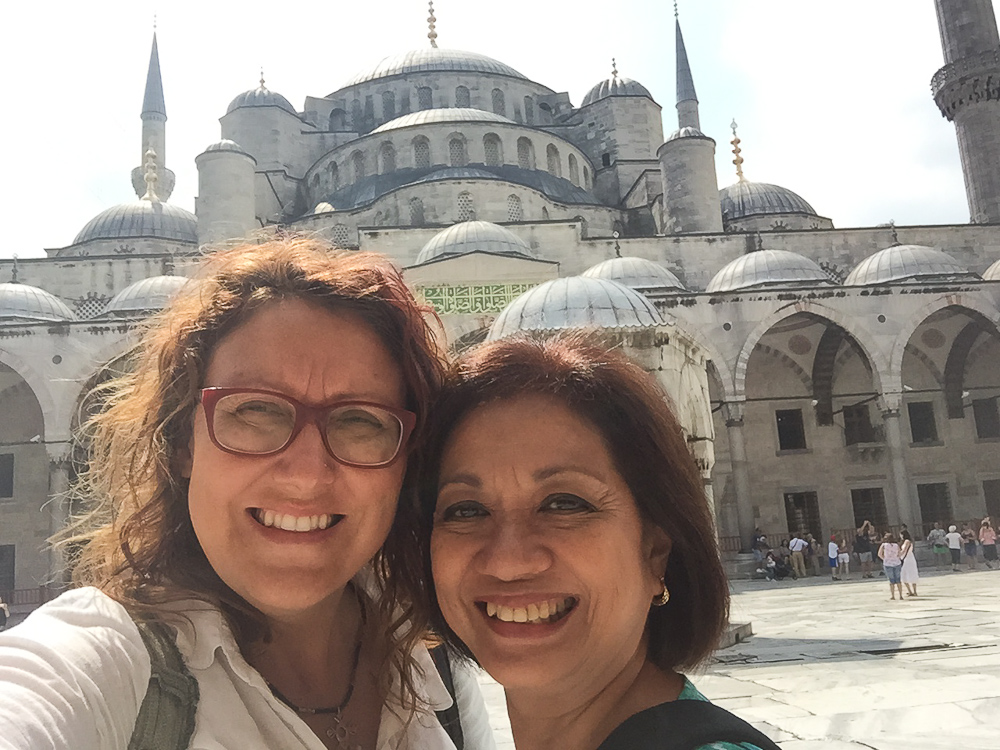 (At the Blue Mosque)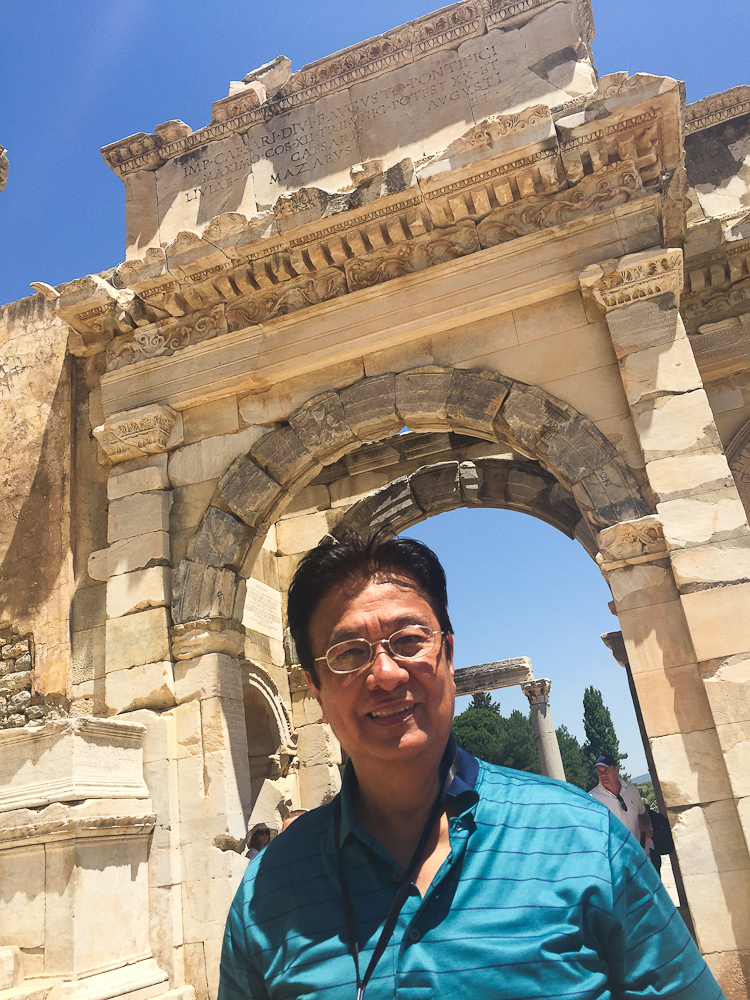 (Cesar underneath his name at the Agora in Ephesus)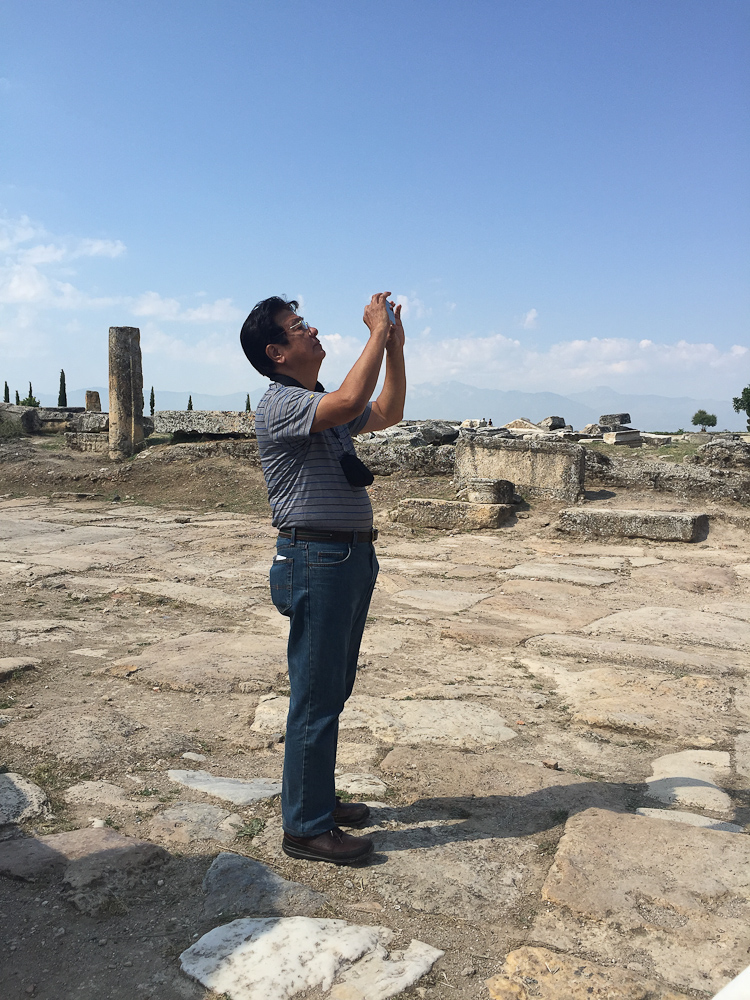 (Photographing in Hierapolis)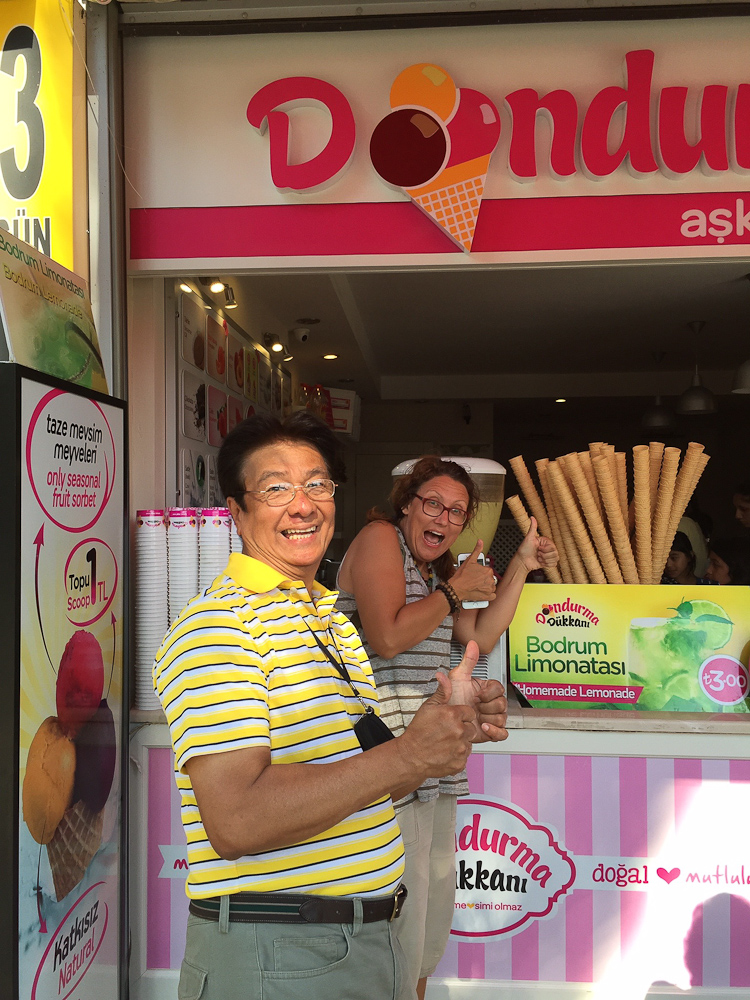 (Turkish ice cream in Antalya)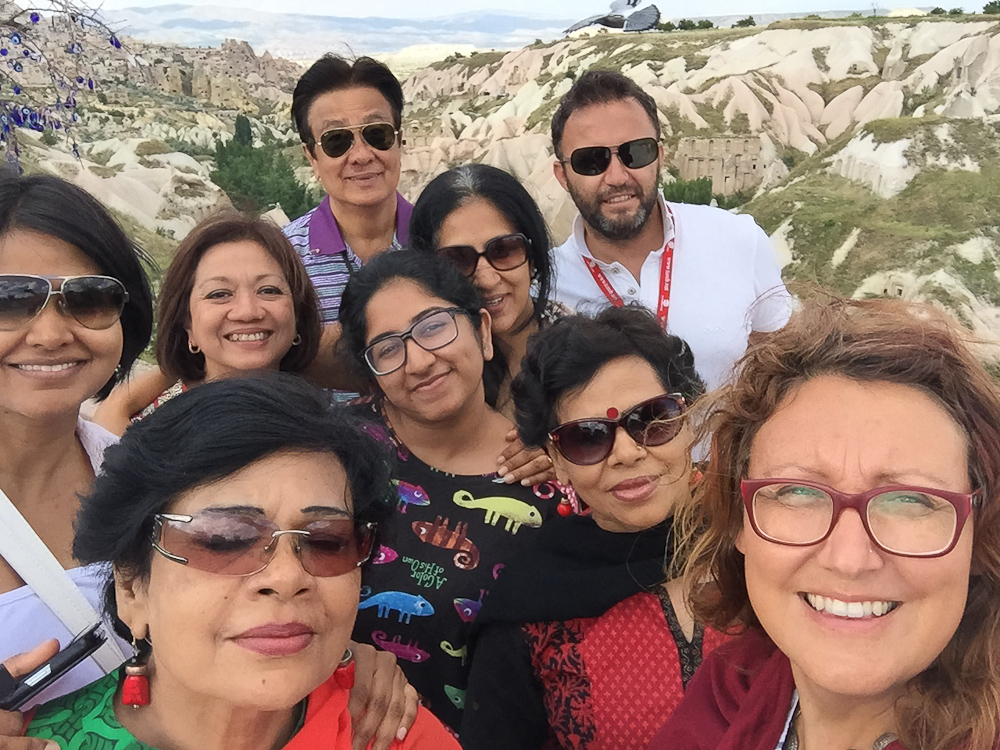 (In Pigeon Valley, Cappadocia)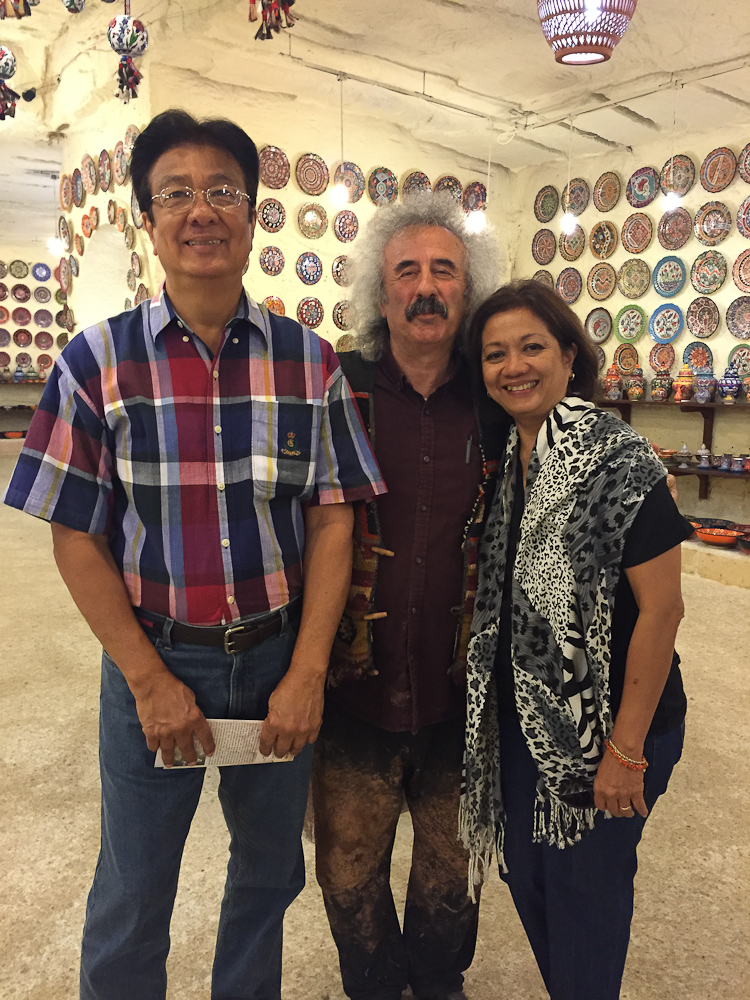 (Visiting the Pottery Studio of Chez Galip in Avanos)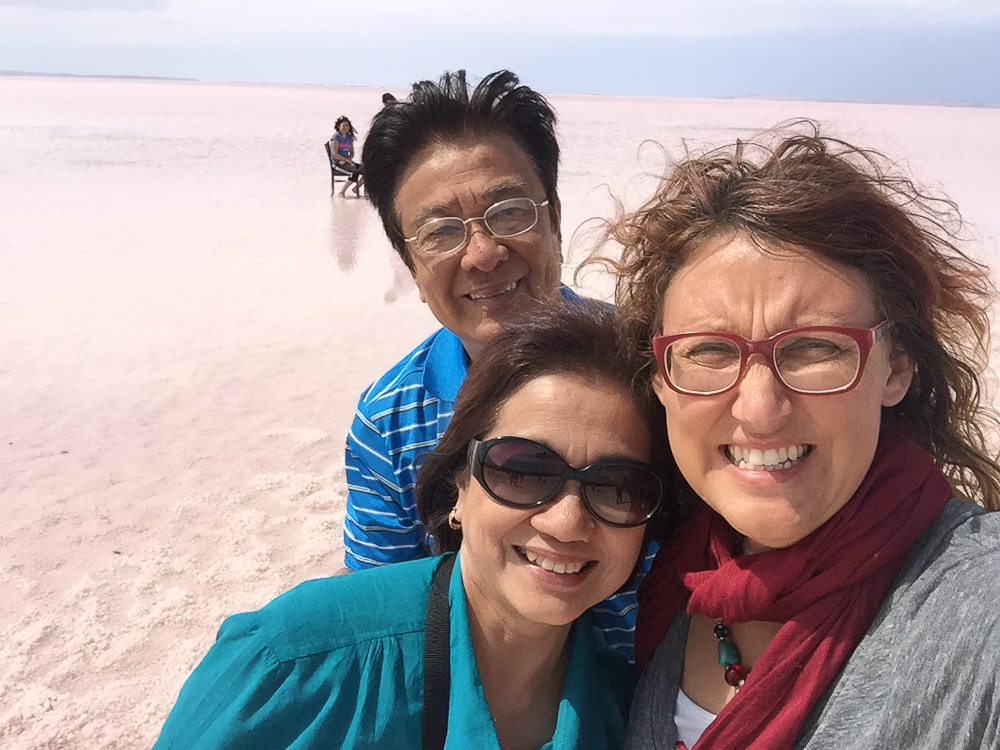 (Tuz Golu – the pink lake just south of Ankara)
For sure, the other places we visited: the ancient ruins aplenty, the mosques, the other villages, novelty shops, salt lake and the other bodies of water, mountains upon mountains, valleys and kilometers of land all planted with fruit bearing trees, pines, olives, wheat, etc., were awesome, to say the least. It makes you ponder if this is the land of milk and honey. I surmised that this must be the reason why emperors and kings battled to possess this very rich and fertile land. What is impressive is how organized the government is in managing its resources, preserving its historical sites and culture, developing the countryside and infrastructure, which all collaborated to build a people who are industrious and proud of their nationality. That amazes me and makes me say, "I truly enjoyed TTK. It was well worth it".
Caesar
Thank you dear friends, Cesar and Girlie, for coming along. I'm so glad you did. And I am so glad you enjoyed wonderful Turkey as much as you did!
xxtracey
 – – – – – – – – – – – – –
Make sure you are signed up for our TRAVEL NEWS UPDATES that are delivered to your inbox 1-2 times a month to keep you up on the latest here at Follow Your Heart Travel Experiences.
You can sign up HERE.
 – – – – – – – – – – – – –
Social Share