My first trip to Turkey was in 2011 when I was commissioned by Lonely Planet Philippines Magazine to shoot their cover and feature story on "The Perfect Trip – Turkey". I was excited to go and that trip, albeit a whirlwind 8 days, opened my heart to this beautiful country that I now love and take travelers to enjoy it as well.
One of the many amazing things to do and see while in Turkey is visit Cappadocia. Located in the central region of Anatolia, Cappadocia has what are called "Fairy Chimneys" – which are rock formations that literally look like places fairies would indeed live. 🙂
Sunrise hot air balloon rides are one of the lovely highlights. And I have been several times now, and every time is absolutely breathtaking. This is coming from someone PETRIFIED of heights. It's THAT awesome. 🙂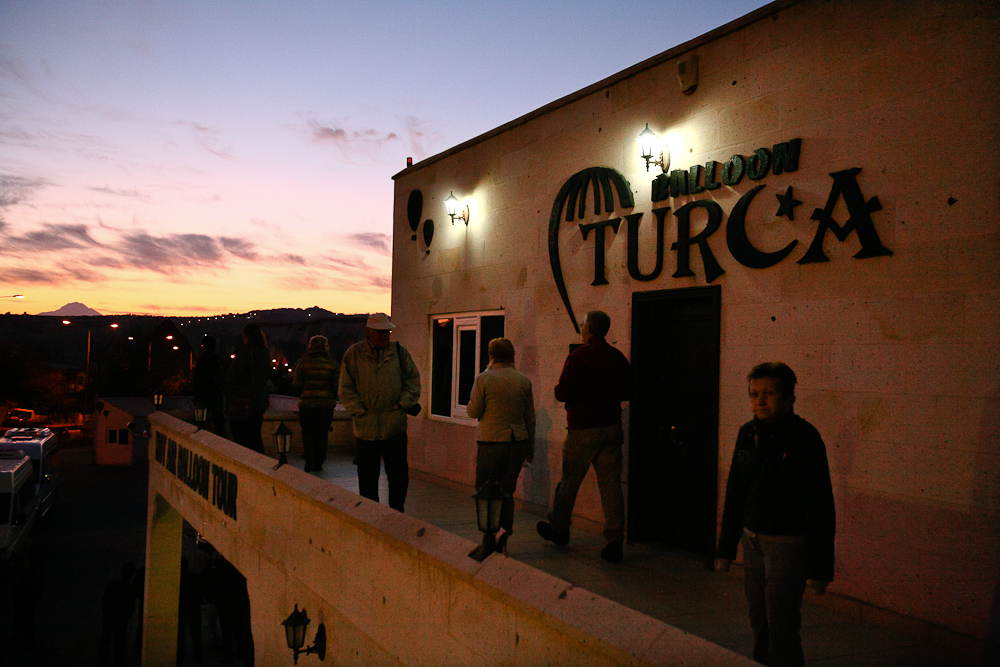 You wake early and if it's the autumn, it's really cool outside so you bundle up. The company who you book thru has a light breakfast and coffee for you while they wait for all the guests to arrive. We all pile into vans and are shuttled to the fields were, literally, hundreds of balloons are getting ready for flight.
It's a gorgeous sight to behold.
Then we all get escorted into the basket. I had in my mind a small basket, my first flight – like where 4 of us would be very squished. But no, it's big – there are about 10 on each side of the basket and the pilot in the middle.
Slowly you begin to rise. And the fairy chimneys below take on a different look and you see Goreme like never before. You can only really appreciate Cappadocia's stunning landscape by hot air balloon, in my opinion.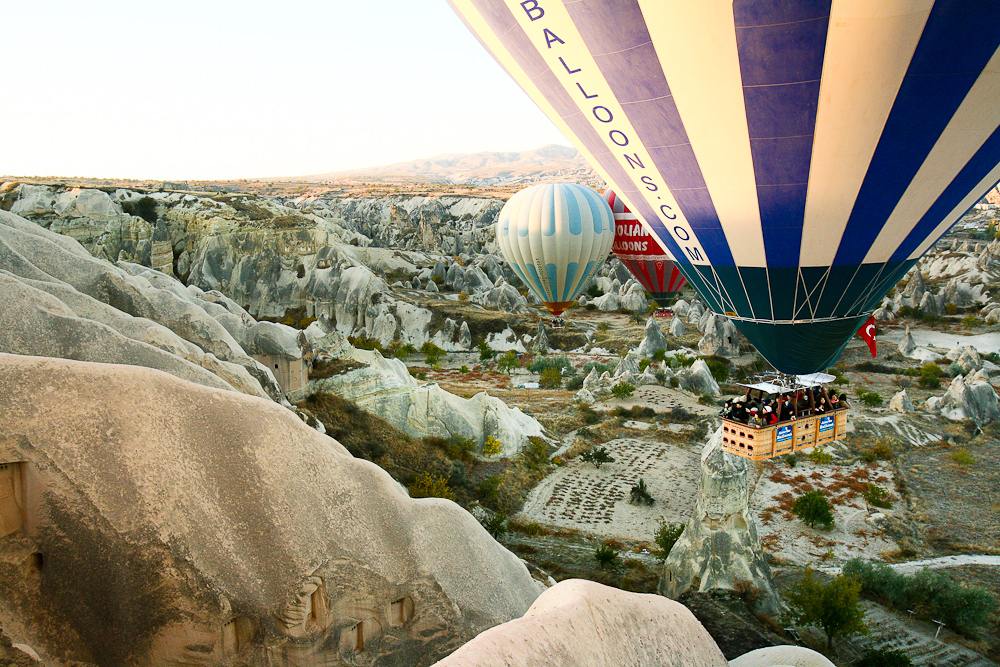 Soon, the sun peaks over the horizon and all you hear is the hot air blowing into the balloon now and then and silence. Everyone is in awe. It's one of the most breathtaking and serene moments of my life.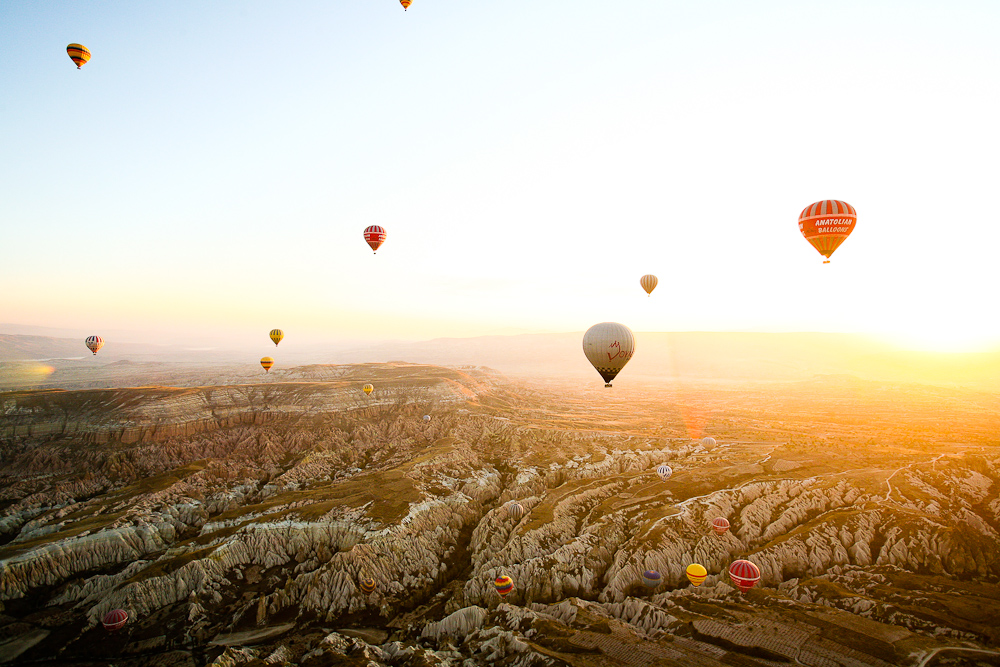 We go as the gentle breeze takes us and about an hour and a half later we begin our decent into a random other field. The landings are awesome.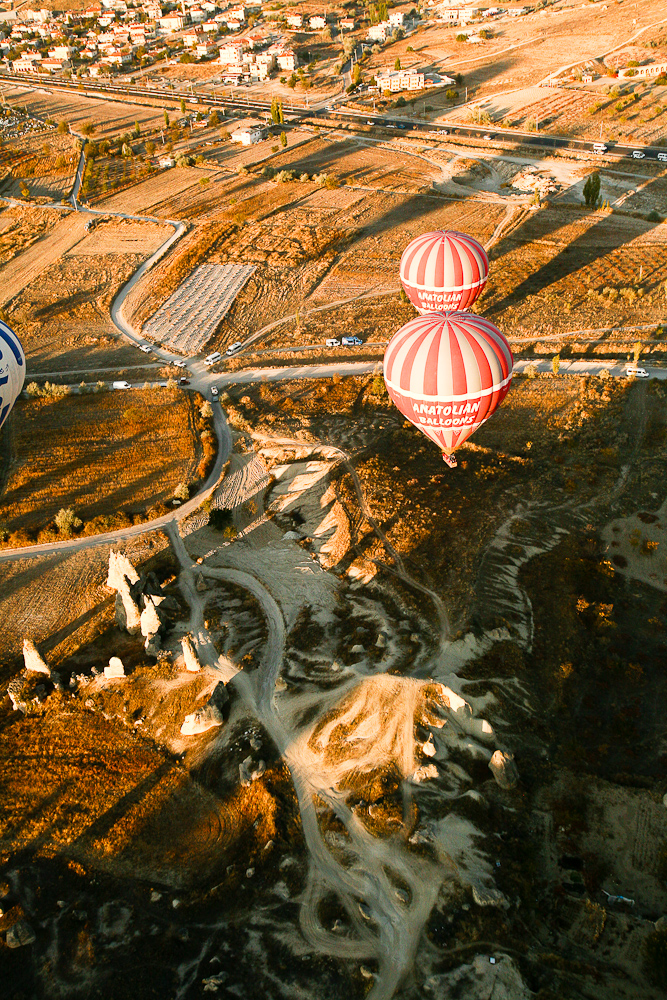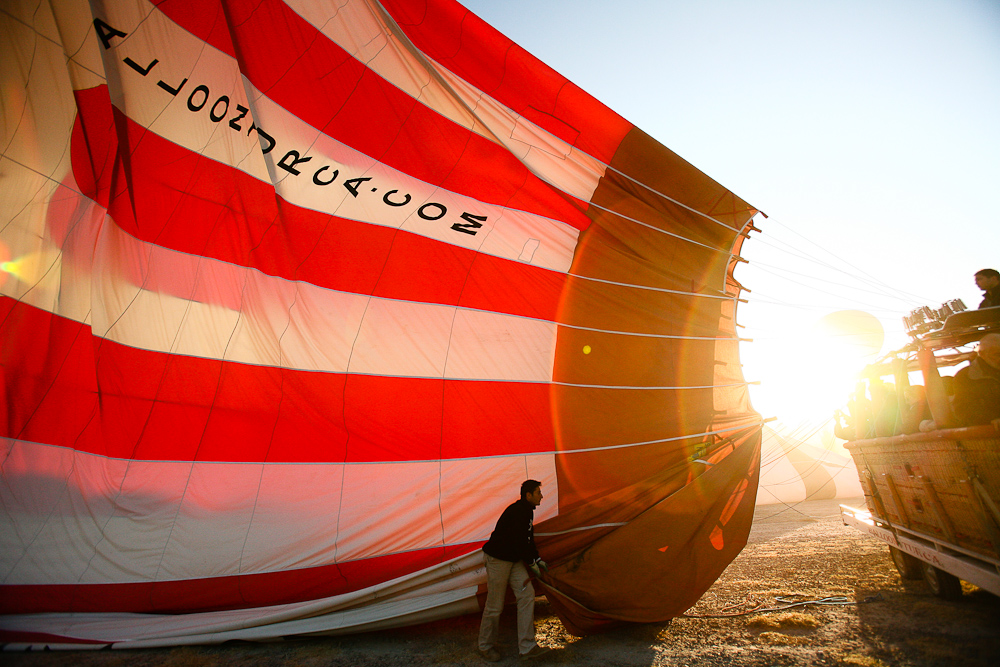 If you stay in Cappadocia more than one night (I highly recommend at least 2 nights) you can even see the balloons on the day you don't fly, from your cave hotel balcony, like I did last June here.
It made me actually giddy with excitement as I sipped my fresh coffee and watched the hundreds of balloons make their way through the crisp air.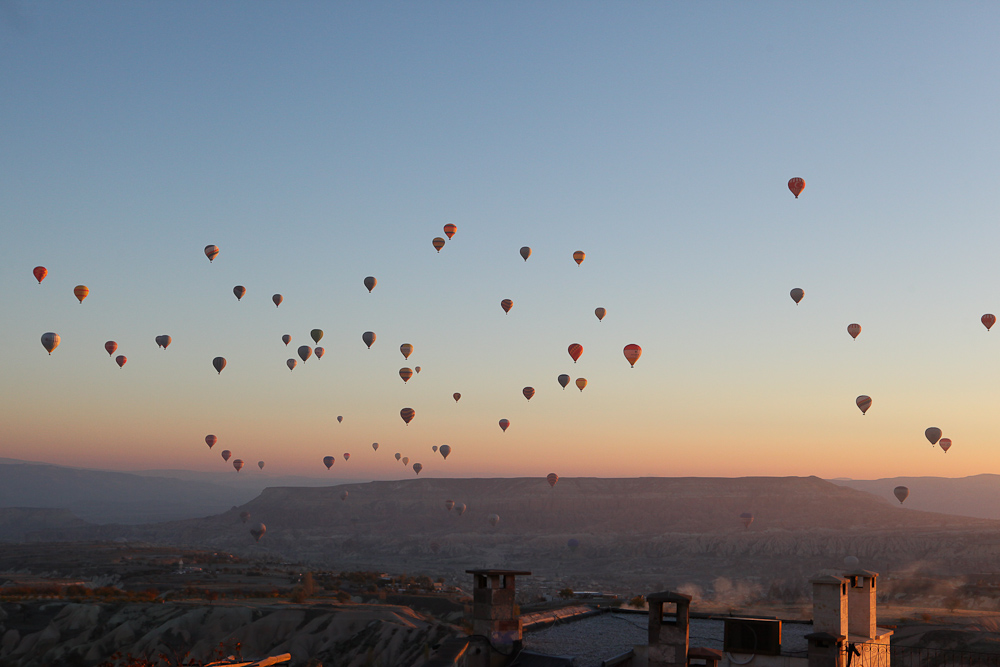 Come to Cappadocia with us for this unforgettable Travel Experience. It will not disappoint. It has DEFINITELY become a "little thing I love about" Turkey. 🙂
xxtracey
 – – – – – – – – – – – – –
Make sure you are signed up for our TRAVEL NEWS UPDATES that are delivered to your inbox 1-2 times a month to keep you up on the latest here at Follow Your Heart Travel Experiences.
You can sign up HERE.
 – – – – – – – – – – – – –
Social Share