Leather making in Morocco.
It's definitely not for the faint of heart. 🙂 The pungent smells of raw leather are overwhelming and I was thankful for the sprigs of mint they gave us at the door to waft (or keep steady!) in front of our noses.
But that aside, I mean seriously, look at these amazing items:
The procedure of tanning leather is centuries old in Fes, Morocco. Here there is a place in the medina where dozens and dozens of "holes" are and where the procedure happens.
I found a great short video on the procedure. Simply click the picture below: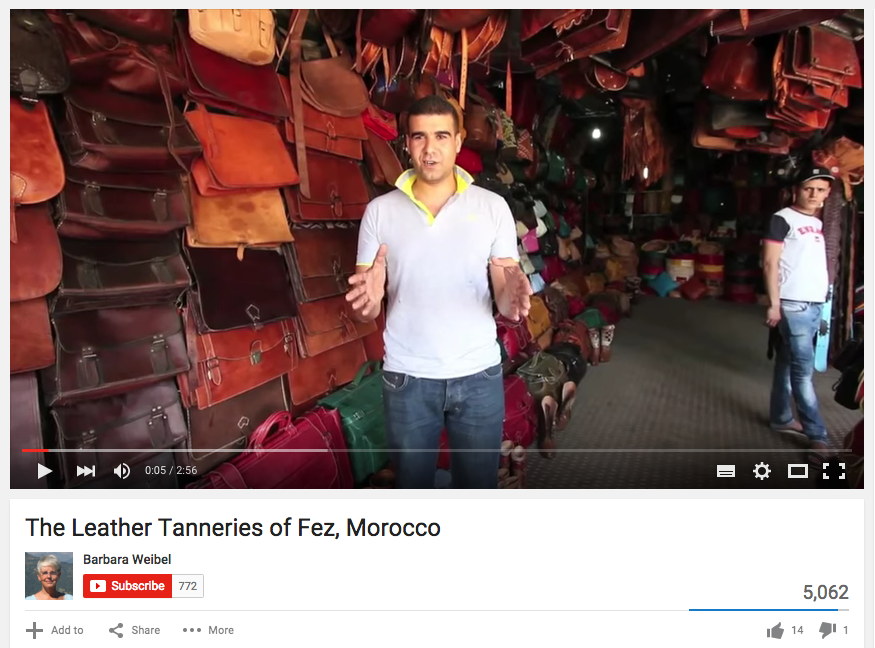 If you like leather goods, you definitely must stop into the Tanneries in Fes. MUST. 🙂
xxtracey
– – – – – – – – – – – – –
Make sure you are signed up for our TRAVEL NEWS UPDATES that are delivered to your inbox 1-2 times a month to keep you up on the latest here at Follow Your Heart Travel Experiences.
You can sign up HERE.
– – – – – – – – – – – – –
Social Share