You have heard it and I truly believe it – the best advertisement is word of mouth. And something more to add to that – when you have repeat guests who want to travel with you again!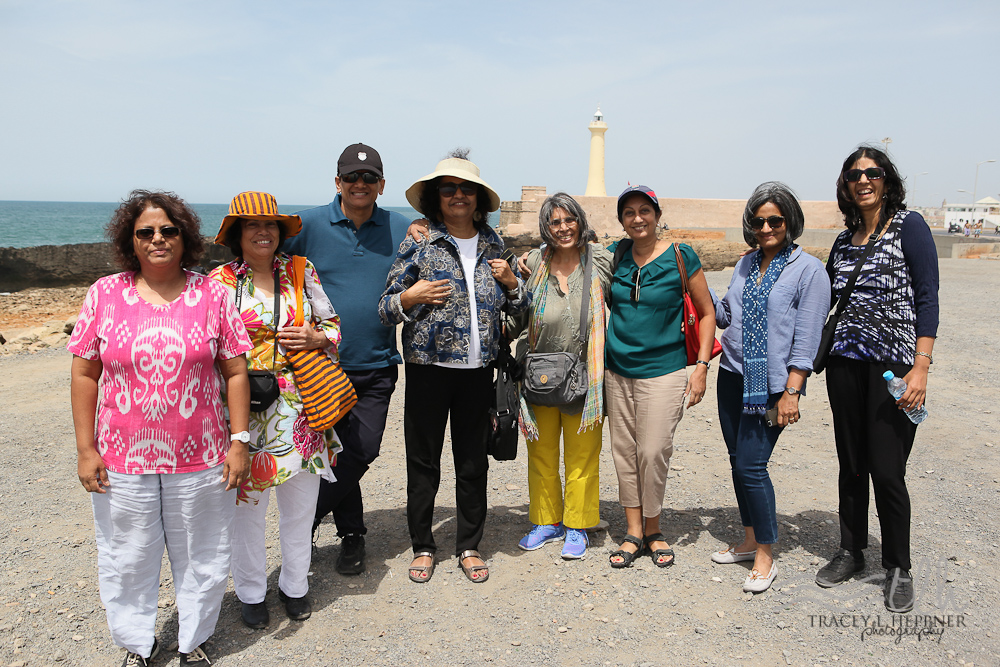 I had the joy of journeying with Jayantha (and his lovely wife Shyamala) last year on my Turkey trip. What fun we had! And how delighted I was when we decided to plan this Morocco trip and I would get to journey with them again, in a different country!
Jayantha was our "lone" male on the Morocco trip but that didn't play into anything. His gentle demeanor and his thought provoking comments were always awesome. He even hand modeled for me for a photo during our lunch in Chefchaouen. NowTHAT'S awesome, no? 😉
He popped our wine open on the Sahara Desert as we watched the sunset and it was absolutely perfect!
His most profound moment on the trip was in the desert…and he penned this gorgeous poem about it that he has allowed me to share to my world.
– – – – – – – –
Vanishing Trails
Borderless universe with shifting forms
Burning sun with lengthening shadows
Scorching air showing the way
Set off to unknown destination:
East or south; north or west?
Two tribes of wanderers
Draped in rainbow colours
Mounted on grumbling camels
Trudge along an unmarked trail
With little talk, but looking for serendipity.
Sun suspended its descent
After a chat with the horizon
Showing the hidden camp in desert
Tucked in sand dunes with a camouflage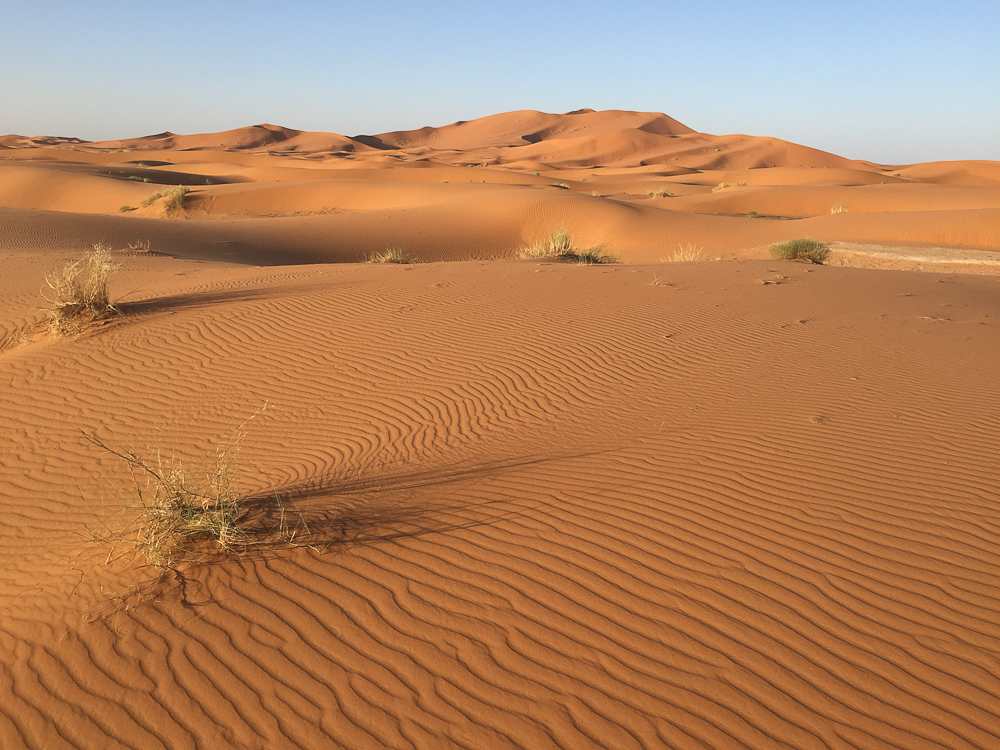 Ascending a sand dune
With wine and chips
The pilgrims removing their turbans
Worshipped the Sun God
Chiselled their heart with amazement
Of feeling a part of the universe
Suddenly all were impatient
Waiting to see the sun disappear
Pulling the shroud across the sky
To immerse in the starry galaxy
Engulfed in the noise of desert stillness
Naked, vast, and dark sky
All at once released Venus and Mars
As a painter dashes colours on a canvas:
That was the beginning
Of timeless beauty of
Glimmering stars hiding secrets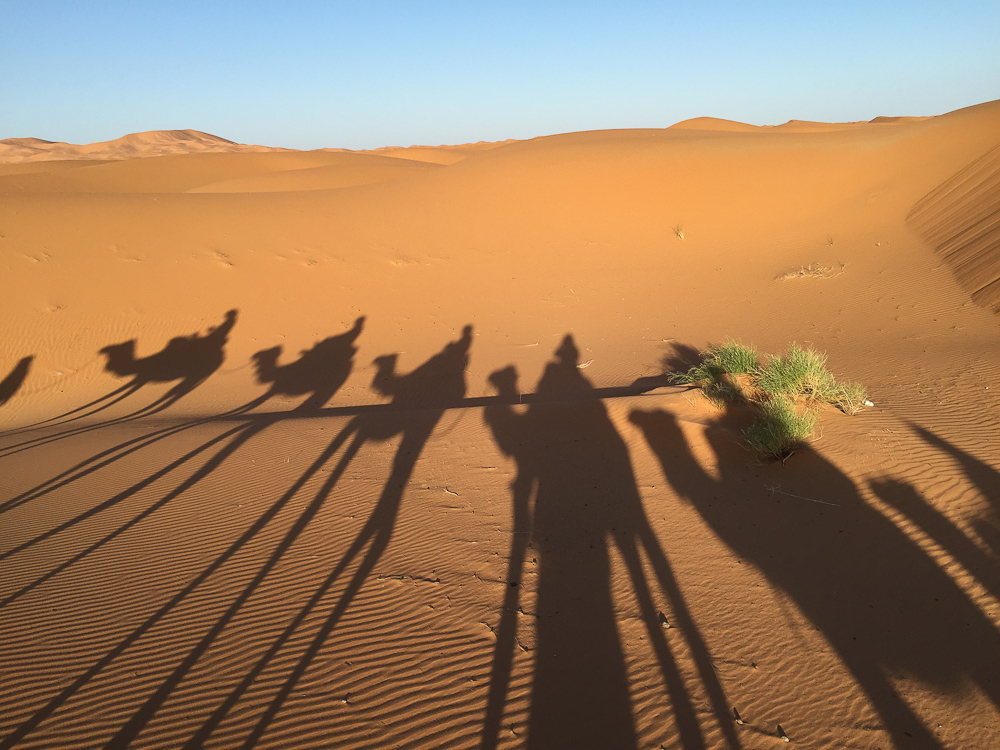 Tagine chicken laced
with wine and chillies
Crispy crusted bread
Baked beneath hot sand
Appeared from nowhere
As Manna from heaven!
JP
Manila
June 4, 2015
– – – – – – – –
Having Jayantha along on my Travel Experiences has always proven to be so enriching, so refreshing and absolutely something I look forward to.
Thank you Jayantha for your poem..for bringing who you are to our trip, fully and candidly. It was an utter pleasure and I hope we can do it again somewhere else in the world for #3.
Social Share